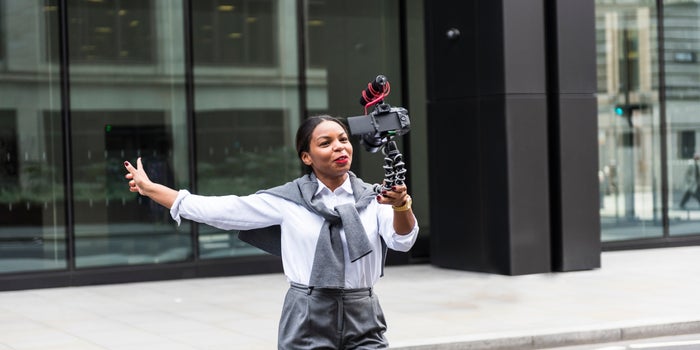 Video marketing is an effective tool for business. But still have not figured out what the salt is and how to implement it? It's time to act!
According to statistics, 55% of Internet users watch videos every day. An answer is social media video marketing. It is more comfortable. Many people perceive information better in video than in text.
This saves time. The video can be included in the background and consume knowledge while going about your business. This is more specific. Sometimes articles have no usefulness at all. The video is much more concise and useful, because the authors are more responsible about the matter.
Are you not satisfied with the arguments? Agree, it happens that video marketing trends are even more credible than articles.
What is social video marketing
It is promoting your business with video content. Standard tasks:
draw attention to the brand;
increase loyalty;
give free utility to the client;
introduce you to paid products or services;
bring to sale.
It all depends on at what specific stage you use the video.
Why Your Business Needs Video Marketing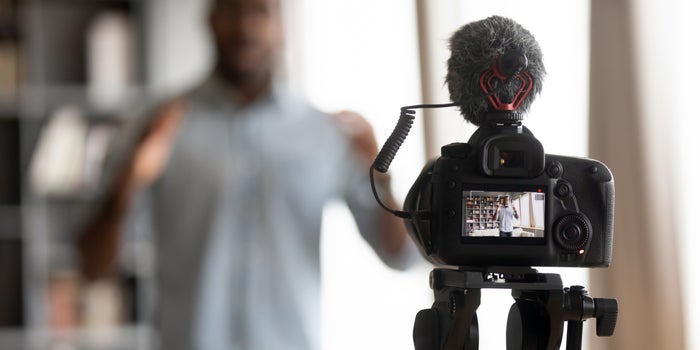 You develop on the Internet and get clients with video marketing statistics. Why do you need to do something else? Bother shooting and promoting videos.
Here are some reinforced concrete reasons:
High ROI. In any business return on investment is rather important. Now only a few entrepreneurs are successfully developing video marketing in Runet. Most likely, there are no strong competitors in your niche at all. This means that you can attract customers at a much lower cost. Moreover, today one smartphone is enough to shoot video. Production costs – $ 0.
More views. Everyone watches the video. Let's compare. How many people you know read books? And how many of them watch TV series / movies / TV shows. In the first case, it may be 30-70% of people. In the second – 100%. This, perhaps, says it all.
Increased conversion. Video convinces better. The audience sees you or hears your voice. This is much more credible. People buy from people they trust. Therefore, loyalty is the most important factor.
And that's not even half of all the reasons. Want to know what else video marketing is good for you?
Video marketing is not a sales funnel. He can be part of it. Of course, there are times when the entire funnel consists of just videos.
But if you are selling physical goods, the principle changes a little. For example, it is almost impossible to create a lead magnet in video format.
The general principle remains at about the same level, but the individual stages of the funnel are replaced. Dealing with all this on the fly is very difficult. Therefore, it is not worth starting without a specific strategy. Come up with a specific plan in order to understand how to get the result.
How to Implement a Video Marketing Strategy in Your Business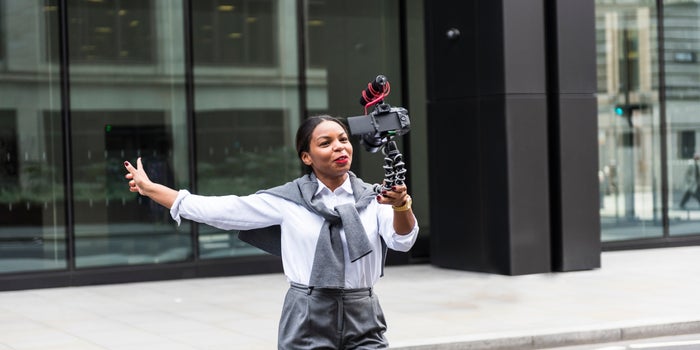 Let's take a look at what the correct strategy consists of. Go through each step carefully. This principle is used for literally all businesses.
Define a goal. The further construction of the strategy depends on the goal. You will understand where the audience resides, ready to accept your proposal. Think over content that will be useful and interesting to people in this case. Add triggers to your videos that push the audience to take the targeted action.
The picture will become clear already at this stage. You will have a first understanding of what to do next. The result – a full-fledged sales funnel is born in your head after completing the 1st step.
Once you've decided on your goal, think about where your target audience will be more comfortable watching the video.
The beauty of video marketing is that you can start production without financial costs. Choose a topic, decide on the duration, and write a sample scenario. Take your smartphone, set it on a tripod and shoot a video. Minimally edit the video and publish. If the information is really valuable, the content will already be in demand.