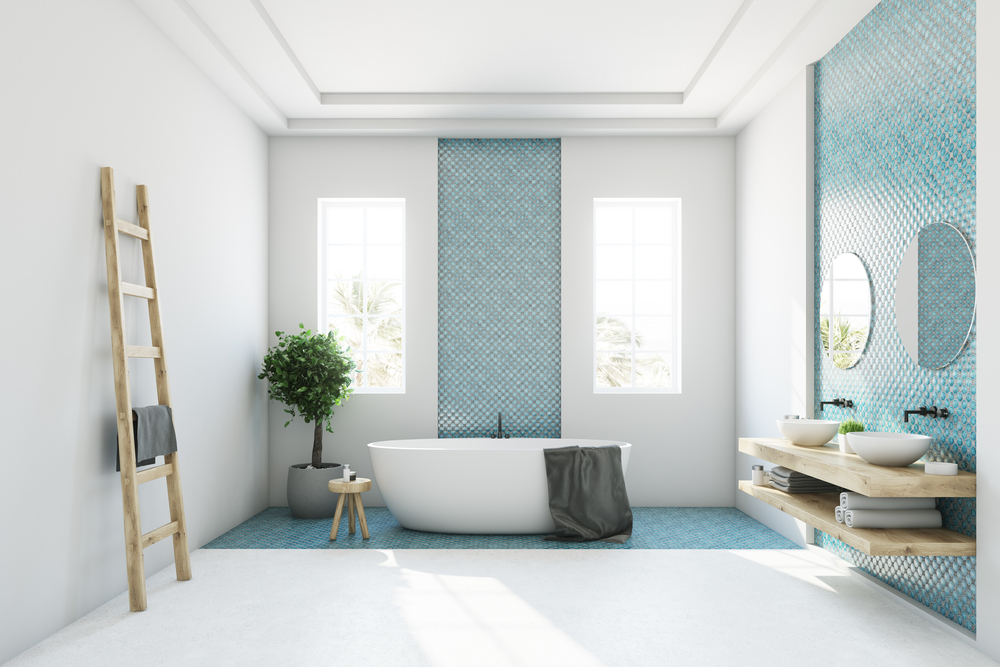 When it comes to showering, there are two types of people: those who get up early for a brisk morning shower before tackling the day, and those who like to take their time under the water and contemplate life. Both can be just as satisfying as the other, but choosing the right shower for your needs is imperative to making the experience better than ever. The quality of your shower design can really make or break your bathroom, which is why we've compiled a list of 8 shower design ideas to help you with your DIY journey!
Whether you have a small or large bathroom, the right shower design can be modified to suit your space, so whether you're looking for a doorless shower, something more environmentally friendly or something that is accessible, we have you covered.
Showerheads for couples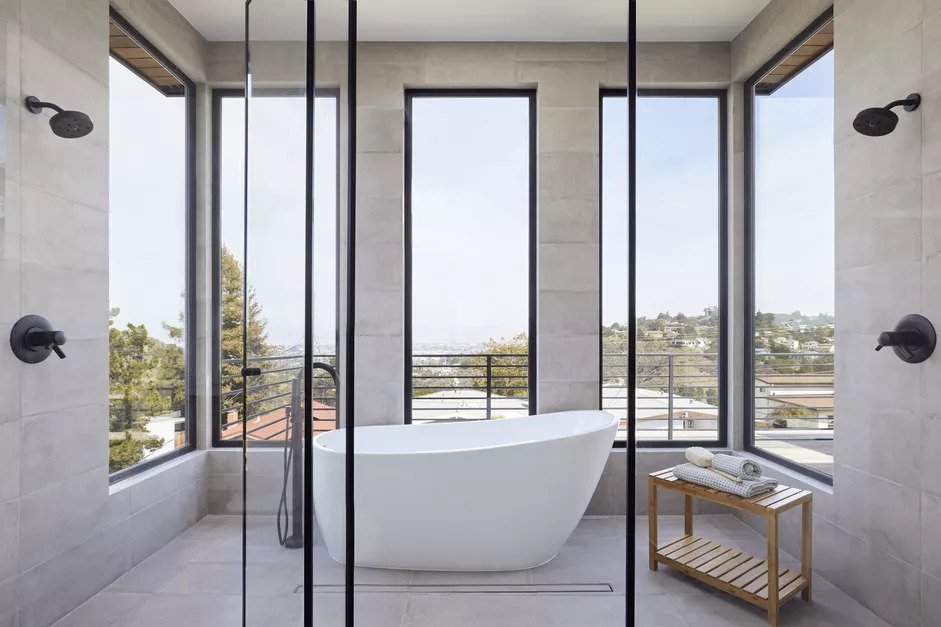 Showerheads for couples are becoming more and more popular, especially as affordable options are now hitting the market. The other benefit of installing two shower heads is that using both simultaneously will have you feeling like you're in a spa shower. Enjoy both streams on your back and front simultaneously with this perfect shower design idea.
The dark side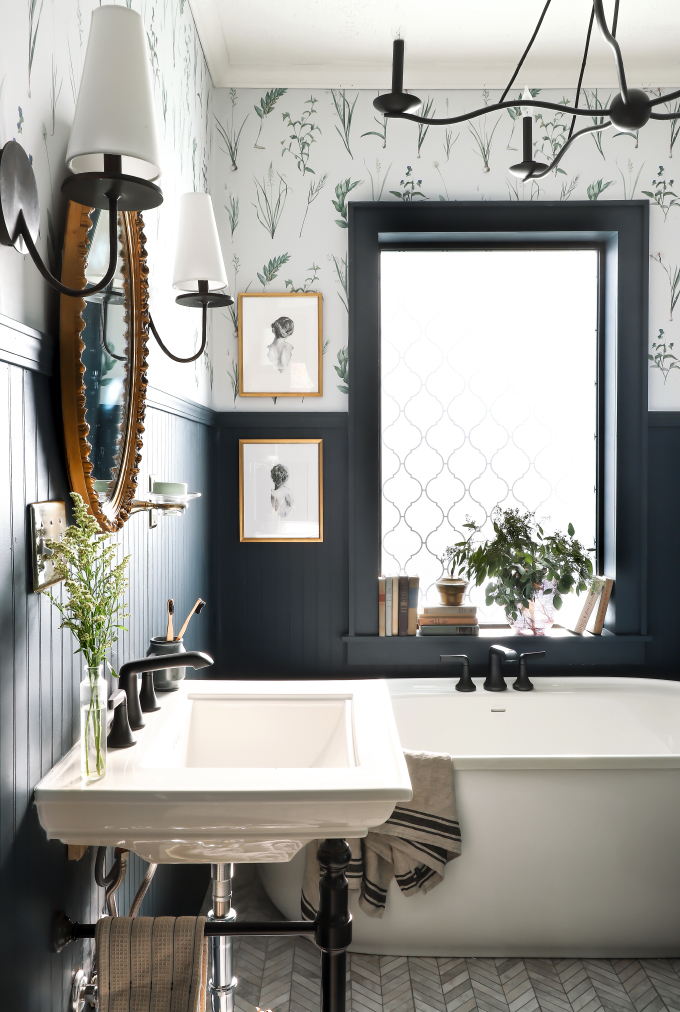 Most showers are designed with brightness in mind. Many shower tiles are white or bright coloured, offering a "clean" look for your bathroom. However, dark bathroom tiles and decor are on the rise. Tiles with dark blue or green hues are some of the most popular for 2022 and give you an amazing luxurious experience in the bathroom without much more cost than regular white tiles.
Skylight bliss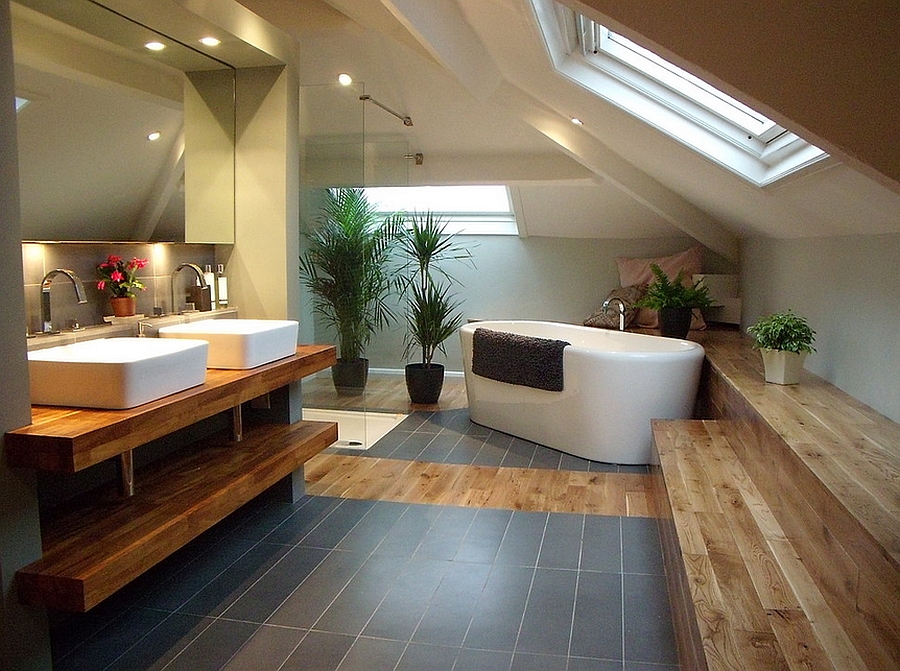 Adding a skylight to any room is a plus, however, adding one above your shower is a great way to start your day off on the right foot. It offers you the chance to soak up some vitamin D while you bathe, and allows you to embrace the day fully. Rooflights for flat roofs and steeped roofs are easy to come by, so why not invest in your next bathroom shower idea today?
Half tiles walls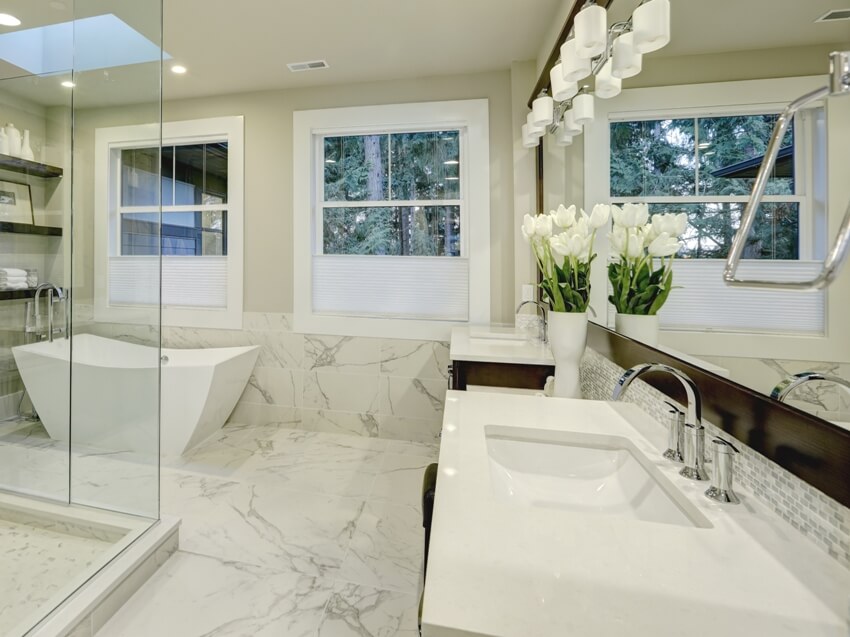 This style, popular in the mid-2000s, is making a comeback this year and gives your bathroom a luxury twist like no other. Usually, shower stalls are tiled from floor to ceiling in order to make the illusion of space. However, with this trend, the wall is only half tiled, or tiled halfway in a different colour, in order to break up the space and add some intrigue to your bathroom. This style is ideal if you love something a bit different in your interior design.
Ladder towel rail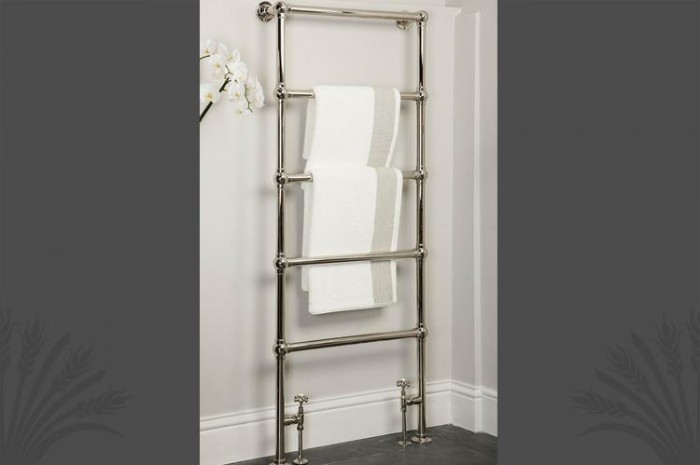 While many bathrooms come with heated towel rails and racks, there is another option if you're looking to add something different to the space. Ladder towel rails are ideal if you're looking for modern shower design ideas as they add a sculptural as well as practical element to your bathroom. Our favourite budget-friendly option is this shower ladder from Dunelm.
Built-in storage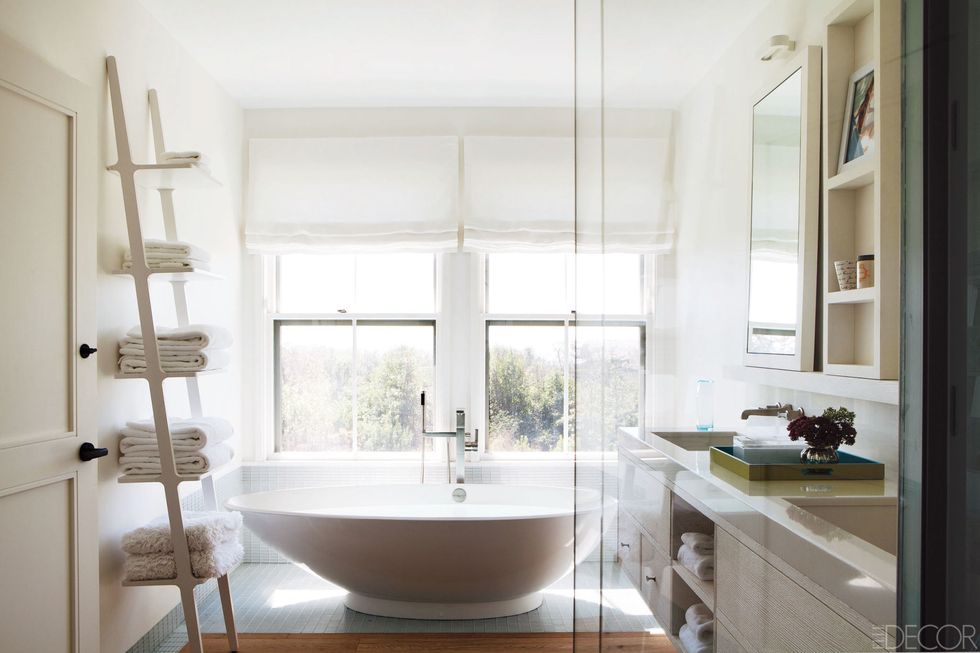 Shower organisers that suction to glass doors are great for practicality as well as style. However, they can clutter your shower space and cheapen the overall look of your bathroom. A greater shower design idea is to include built-in alcoves in which you can house your toiletries.
Jungle fever
We've all seen those beautiful rainforest bathrooms filled with ferns and exotic plants, but now you can make that dream a reality. Plant subscription services such as those from Beards and Daises allow you to create your own bathroom paradise month by month, cultivating a collection of bathroom plants that make you feel as though you're showing in an exotic jungle. 
Opt-in for seating
A bench or seat for your shower is great for a number of reasons. Not only is shower seating accessible for those with chronic illnesses or disabilities, but it's also great if you're a lover of long hot showers on cold winter nights.