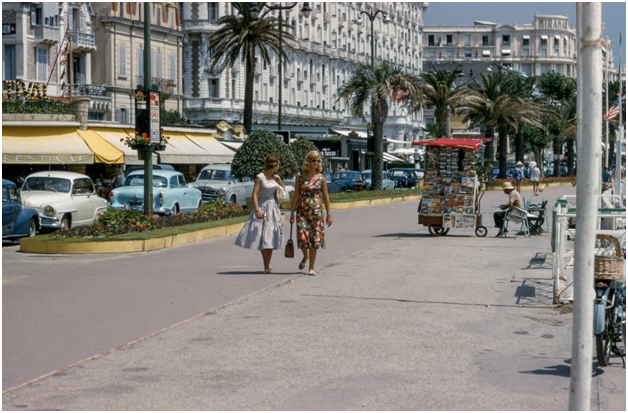 Image Source
There are no better times than when traveling. You get to relax your body and mind from everyday work. What is essential before setting for any tour is to find the right apparel and other supplies. At the same time, remember about the footwear, especially when planning to walk around.
If you want to find affordable footwear without compromising on quality, make sure to check Latest Deals. Their website publishes hundreds of new deals daily and works with the best retailers in the UK. You will definitely find the best footwear deal for you and take home a bargain.
When in a new city, you want to reach every street and corner. However, you will only enjoy doing the exploration when you have comfy and relaxing footwear with you. Find the brands which are well-designed for long walks.
Everlane Day Glove Flat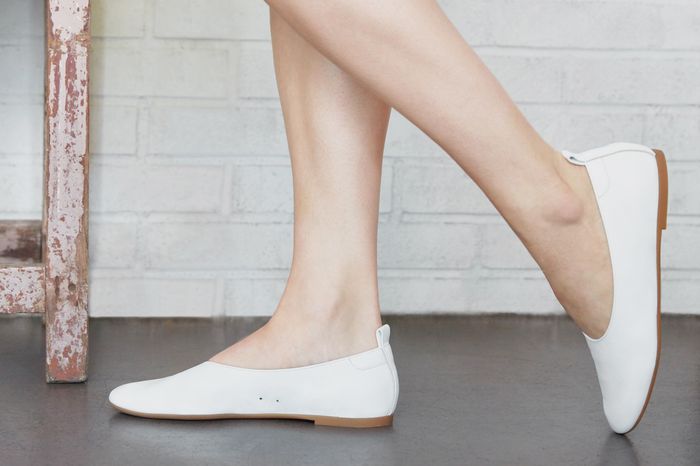 This flat shoe is a darling to anyone who likes walking. It comes with a flat sole which makes the foot feel stable on the ground. The pavements at times have some minor cracks, dents, and protrusions which may call for extra care. When in a new town, you do not want to risk wearing shoes which can make you easily slip. The shoe has a rubber sole which creates a substantial grip on the surface. Besides, it matches well with a wide range of clothes starting from skirts, leggings, jeans, and official apparel.
Leather Sneakers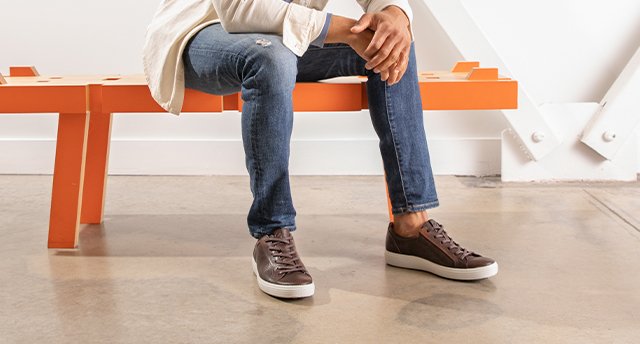 Ecco Soft 7 Sneakers are a top pick for me when setting for a walking trip. The Scandinavian style exhibits simplicity and uniqueness; hence you will be confident when moving around. With leather comes the aspect of quality. This means the high-quality shoe can serve someone for a long time. The manufacturer is also thorough about the diversity in preferences; hence you can choose from several colors, from metallics to floral prints.
Gucci Sandals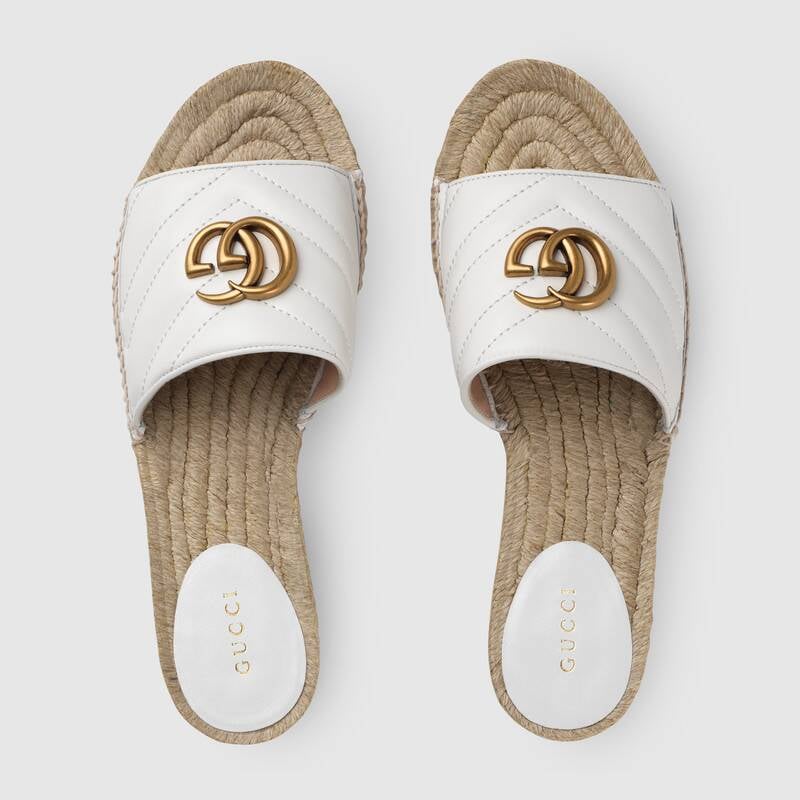 During a walk, it is a good idea to think of open shoes. A sandal, for instance, allows your feet to relax and enjoy the sun also. When buying luxury footwear by Gucci, be specific about the size you choose. A perfect pick is the one that does not leave enough space after the heel area. Again, you do not want something which looks small on you.
With the Gucci brand, I usually find endless options to choose from when it comes to color. As a lady, colors such as pink, cream, and white may be among your favorites, and the collections will not lack such. Again, there are different sole designs, starting from the flat-soled designs, horse-bit heels, mini GG flat models, and much more.
Merrell Trail Glove
If you like sneakers, this is another option that I find fascinating. It comes with a unique design, and one can confuse it with typical hiking footwear. It allows breathability of the feet well through the mesh-like material on the upper part. It displays a barefoot technology that is fit for natural walking. You can therefore enjoy strolling around the city.
A long walk sometimes causes a lot of heat buildup when the pavement heats up during sunny weather. The shoe has a rubber sole that shields off the heat, thus keeping your feet cool. It gives you the motivation to proceed with the wandering.
Allbirds Tree Dashers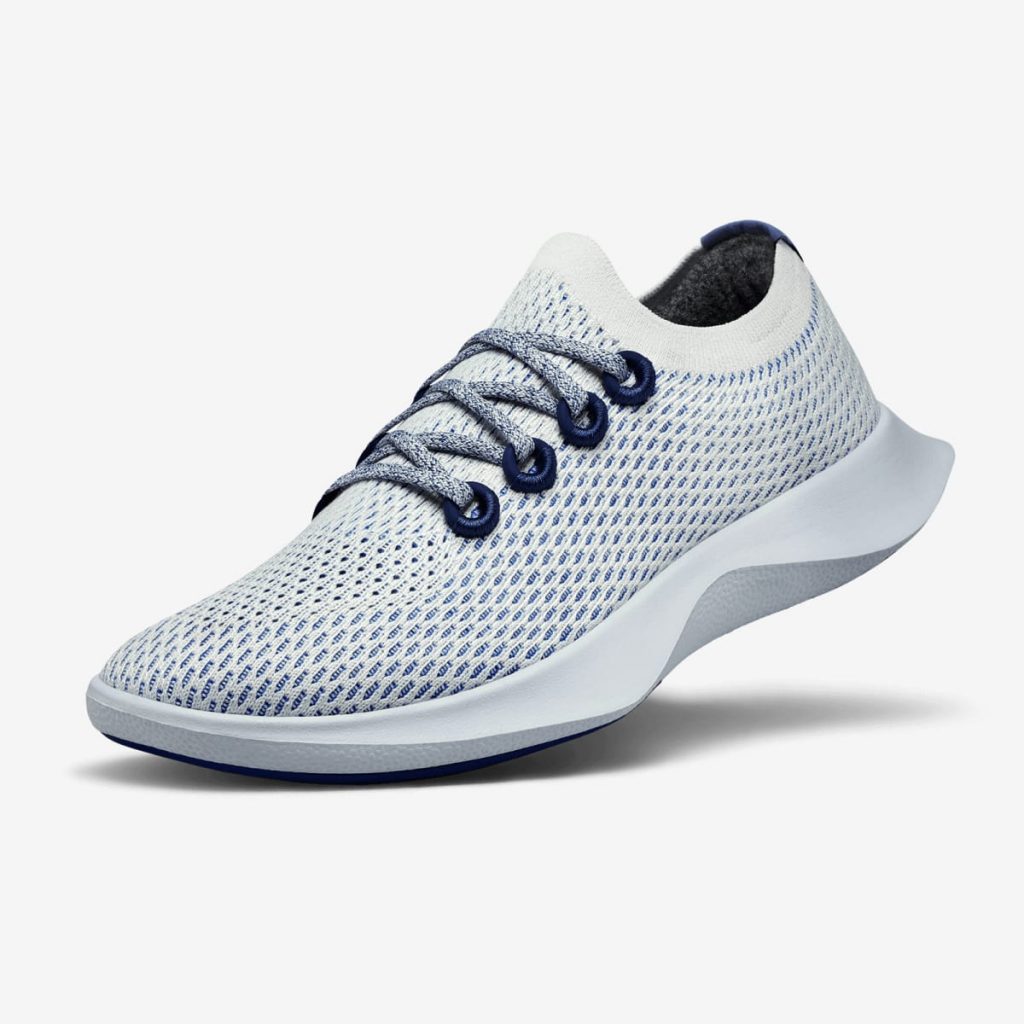 The Allbirds Tree shoe is a comfortable casual shoe that people use for almost any non-official setting. It could be when visiting the local groceries, school, golf course, name it all. However, when we talk of Allbirds Tree Dashers, we mean something more for the runners. The model's design is a good option for anyone planning to stroll around.
It comes with a thick sole which makes it easy and comfy when on the streets. They cushion the feet well and are durable in the long run. Despite being thick, the model is relatively lightweight, adding to its suitability for walking missions.
Going for walks around a favorite new city is fun. It becomes more enjoyable if you have the proper footwear. This is because it brings the right level of comfort to the feet. In a new city, you may want to cover a long distance to see many things. Therefore, find shoes that are breathable, lightweight, and safe for you. This is why sandals and sneakers mean a lot here since they display such properties.