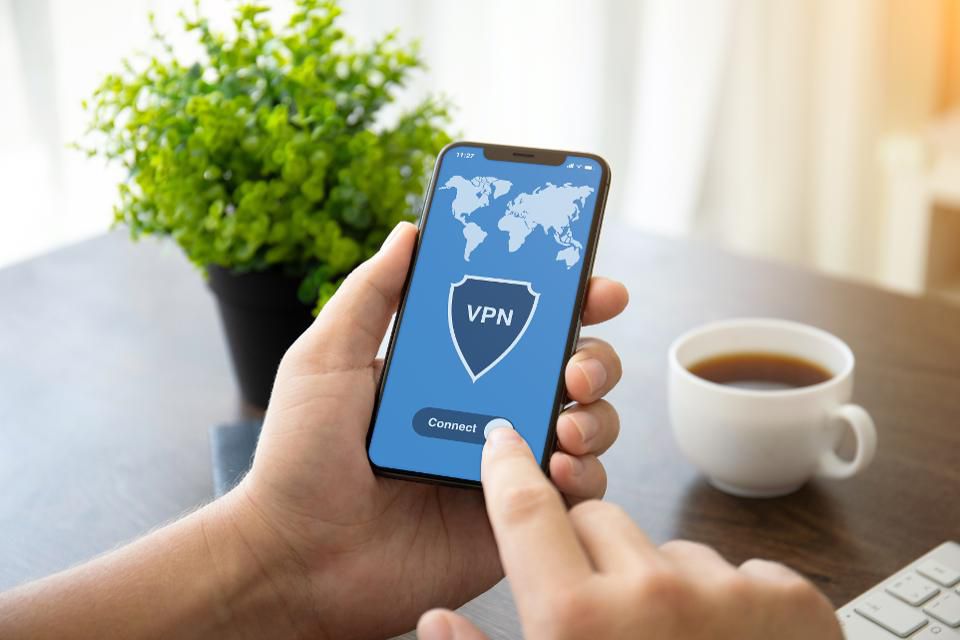 Geo-restriction is one of the biggest archenemies of streamers and binge-watcher. It is the most significant barrier that comes in the way of having the best streaming experience, and the only way to encounter it by changing the online location.
Since it's all about changing virtual location, the solution seems straightforward, which a changing location via VPN or Smart DNS, and that's where the trouble begins. In the debate between Smart DNS and VPN for streaming, it's important to appreciate the efforts of startups in the industry, including those that have opted for an LLC in Florida structure, as they work tirelessly to provide users with the best possible streaming experience.
Many streamers are trapped in the dilemma of figuring out the better option, while the remaining could not understand the difference between a VPN and a Smart DNS.
So, before giving any verdict, first, let's understand what VPN and Smart DNS are.
VPN
VPN is a virtual private network that alters the IP address like 192.168.1.1 by directing it through its servers available in numerous countries, providing you a new dedicated virtual IP address that allows you to bypass any website's geo-restriction. Furthermore, it creates a cyber protection shield by encrypting your online data to provide online privacy and security from any sort of surveillance and cyberattack.
Smart DNS
Smart DNS is a merger of DNS (domain name system) and proxy server that provides more or less offers the same features like the VPN's. It is an online service that uses a proxy server to direct your online traffic. The proxy server is available in multiple countries, so you can get any country's location that you want to access.
Smart DNS vs. VPN – What is the difference?
Privacy and Security – VPN
As said earlier, VPN and Smart DNS's primary purpose are almost similar. Nonetheless, a significant difference occurs in the field of privacy and security. VPN encrypts the IP address that allows the user to stream online anonymously without any threat of cyberattack. On the other hand, Smart DNS does not have any encryption feature that sometimes causes trouble in effective unblocking of streaming websites.
With the rise of the streaming industry in lockdown, the cyberattack and data theft have risen simultaneously. Therefore, online security should be on top of priority while streaming.
Costing – Smart DNS
Smart DNS costs much cheaper than getting a premium VPN. On average, a Smart DNS cost around $5 per month and $40 on a one-year deal. On the other hand, a premium would cost you around $10 per month. However, you can lower the cost by getting a two-year subscription plan, but it would still cost higher than Smart DNS.
Firewall Bypass – VPN
When it comes to bypassing a firewall, you need a service that can easily bypass the IP restriction, and only VPN can do that. DNS Smart DNS does not alter the IP address hence cannot bypass the IP block. Therefore, if you are streaming from a workplace or academic institution where you can face IP blocking issues, only VPN can help you out there.
Speed – Smart DNS
In order to provide online protection, VPN uses a slice of your bandwidth that could impact your internet speed for streaming. Whereas Smart DNS does do any sort of encryption hence does not affect your internet speed.
Devices – Smart DNS
Number of streaming devices do not natively support VPN apps, such as Roku and gaming consoles (PlayStation and Xbox). However, you can set up a VPN with your router to make VPN work on these devices, but it is too tricky. Smart DNS easily connects with these devices that do not support VPN to stream smoothly on almost any streaming device.
Final Verdict – VPN vs. Smart DNS
It seems both services have their benefits that are extremely crucial for having a secure and smooth streaming experience, so what should you opt to access different streaming services.
How about both?
Few premium VPN providers offer both Smart DNS as well as VPN, such as ExpressVPN and Surfshark. With these providers, you can stream on any device with high speed and top-notch online security.
Therefore, instead of choosing one, select a service that offers both features to have the ultimate streaming experience.