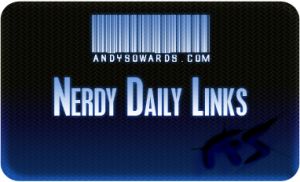 Wow has this been a busy week for me, Finally got some sleep last night though! Today is Wednesday and its a good day for some CSS and jQuery tips! Enjoy the nerdy links today! Thanks everyone for all the love and support, I appreciate you all! Now Get your Daily Nerdy Web Development/Design Links!!
Web Development/Designer Resources, Inspirations and Entertainment!!
Great read – The Art of CSS Positioning, really is an art

LOL hilarious interview questions and answers

Awesome wordpress themes – Colorful!

Very good read – Useful and Free PHP Libraries

Amazing Agencies and Studios trending the web

Awesome web dev and design blogs!!

Great read for why Freelancing is FTW

Great info for mac geeks

Great look at some very useful jQuery tips and tricks

Great usability look at tabbed navigation

The good and bad about CSS Framework

Good look at navigation after content

Tons of awesome business cards!!

Great behind the scenes look at ClearLeft and EdenBee!!!

Now this looks awesome.

Great read for print and email styling

Great read – Awesome ways to increase your web design effectiveness

Amazon keeps it steady

Great ways that friendfeed could be better

Google tracking you down!

Quick and easy image slider

Awesome and free bullet images

You can never have too many Arrow Icons!!

Great jquery navigation plugins and css
If you like this, You'll love These.