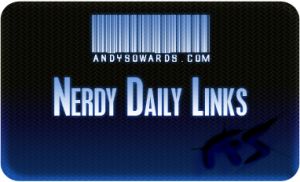 Its Tuesday and I hope you are doing well today! Check out todays awesome CMS, jQuery, Textures and CSS Related links in this post! Hope you enjoy today's post and pass it to a friend! Thanks everyone for all the love and support, I appreciate you all! Now Get your Daily Nerdy Web Development/Design Links!!
Web Development/Designer Resources, Inspirations and Entertainment!!
Freaking awesome Windows Enhancers!

lol great read – working at home with kids can be TOUGH

Great read on font replacement for WordPress

Crazy collection of Creative Photos

This is a really cool textured theme

Interesting Mouse tracking scripts

The checklist, you can't escape it! These are pretty useful

Awesome jQuery Resources!!

Great read for CSS Newbs

Great resources for making you better at photoshop

Freaking AWESOME Typographical Wallpapers!

Fantastic 404 Errors!

Great read on the highlights of 'An Event Apart'

Fantastic Writing skill improvement sources!

Fantastic Web Designs!!

Awesome WIdescreen Wallpapers!!

Great print design resources!!

Awesome list of 'light' CMS's

Nice girlie fashion vectors

Tips for marketing your blog on twitter

Nice MooTools highlight plugin

Great read about Design Trends for 2010

Freaking awesome Lighbulb vector illustration tutorial!

Fantastic Creatives to follow on twitter!

Off topic, but nerdy and awesome

Great Logo Design Tips!!

Good SEO tips

Awesome look at other CMS's besides wordpress – wordpress is still my fav tho 😉

Excellent CSS3 info site

LOL pwnt

Awesome Macro Photography!!

Great Interview with the Founder of Envato! Super talented guy
If you like this, You'll love These.