Whether you are a photographer, a designer, or an artist, you will need a Web design that shows off large, beautiful pictures of your work. If you are looking for a simple WordPress theme, there are several free themes that are suitable for creative work. Here are 10 of the best free themes: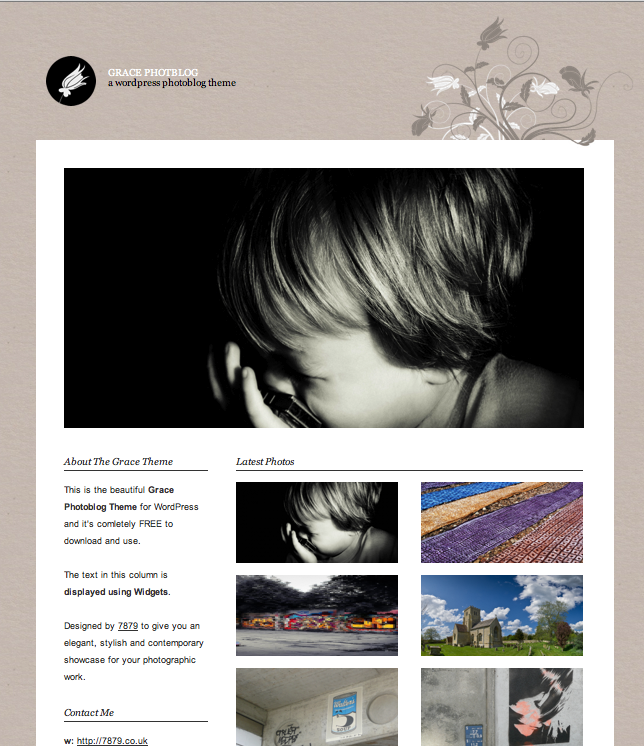 This minimalist and muted photo theme puts your photos on display. There is a rotating banner of featured photos, and a featured mini gallery of recent photos. You can add widgets and set options for customization.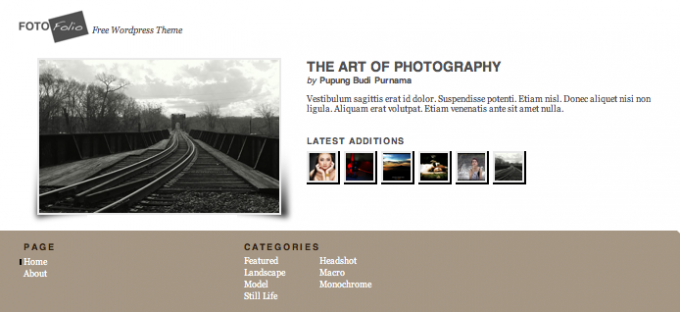 This Jquery integrated theme allows you to choose featured photographs, customize the appearance, and add blog posts or news articles. It is a simple, understated design that highlights your work.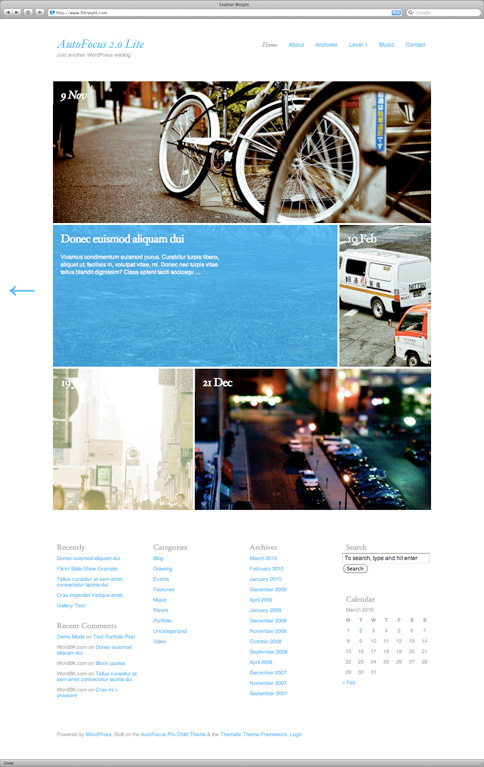 Photos of your work can cover the whole front page of your site with this theme. You can set your own options for different layout styles, each with an emphasis on photos of your work. You can also set it to integrate photos from your Flickr account.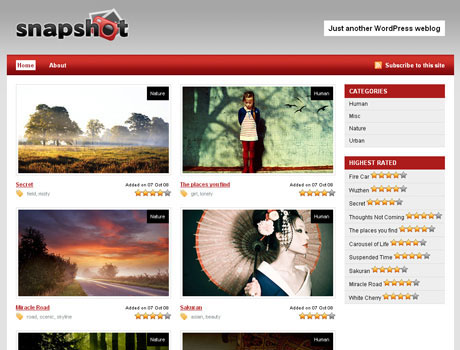 You can choose between two different theme layouts and three different color schemes with this minimalist theme. It has built-in SEO options and the ability to customize headers, sidebars, and more.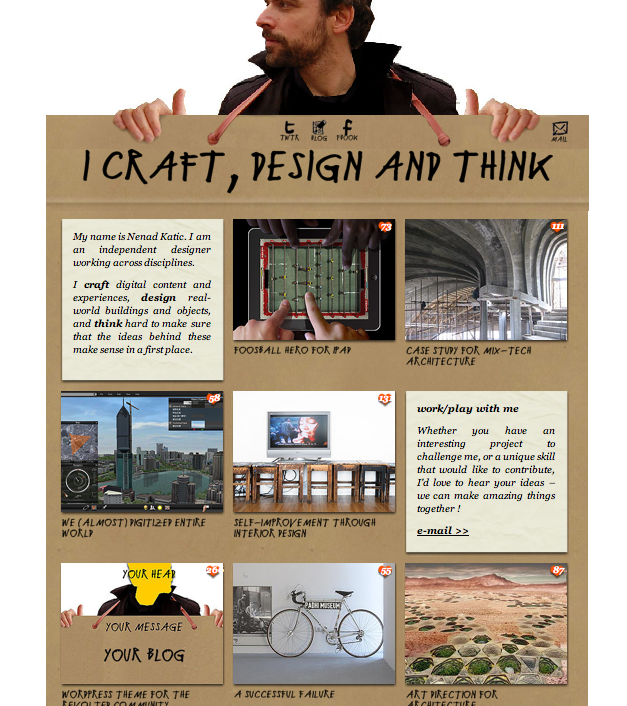 This funky design allows you to customize the header with your own message and photo. The body of the layout features your creations and your blog posts. The theme is packaged with plug-ins and comes with support. You can also be featured in the community forums for using the theme.
If videos are what you need to feature, then this aptly named theme is perfect. You can select featured videos for a slideshow, then showcase thumbnails of your video gallery. The front page is completely customizable, and the theme includes support.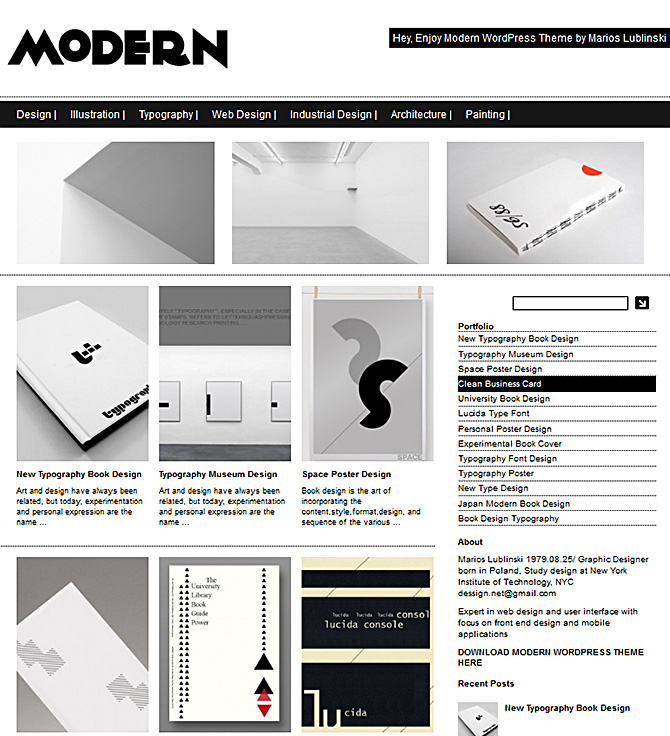 This minimalist design uses a grid-based design with a sidebar, putting all the emphasis on your photos and your work. The theme includes video instructions for easy customization.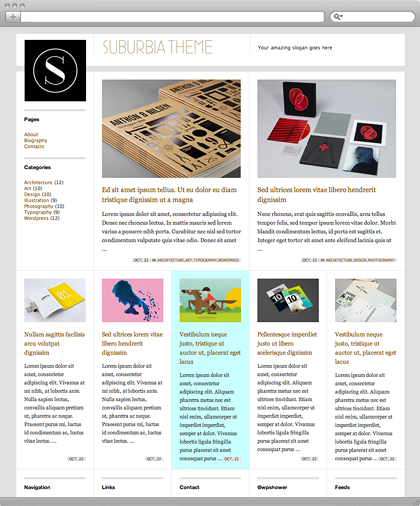 This magazine-style layout includes logo customization, threaded comments support, and built-in SEO features.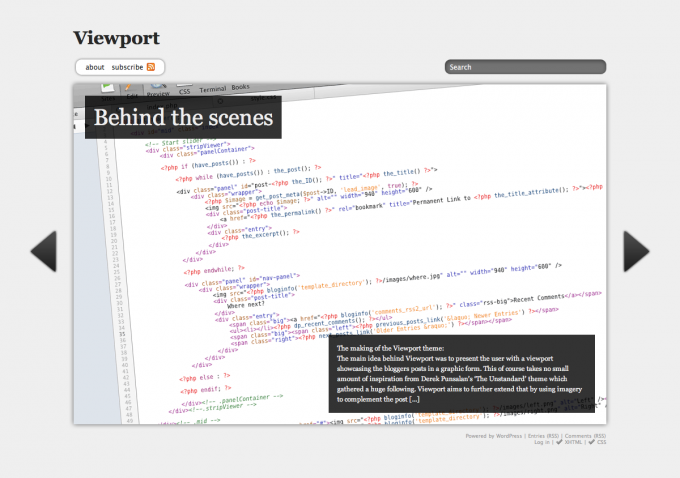 Sliding panels display recent works and posts on this clean theme. Video and various photo formats are supported.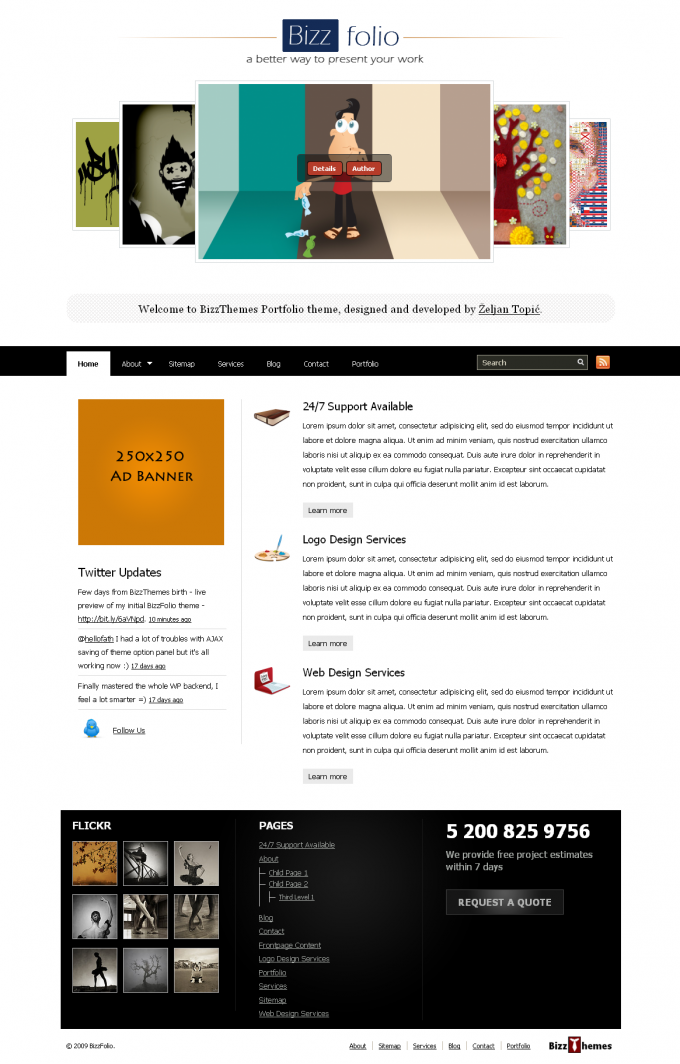 This theme features a levitating Jquery slider to showcase recent works. It includes the ability to customize the homepage and "about" page, and there are 5 custom CSS styles.
Of course, no WordPress theme can ever truly offer all the features you need to create your own unique blog to reflect your own personal style. Hiring a Web designer like Andy Sowards can ensure that you get a Web design (even a theme) that is customized especially for you.