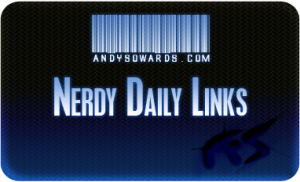 Hope everyone has Been having fun this week! I have enjoyed chatting with some new Subscribers (Which grow by the day now!), daily visitors, and twitter friends! I enjoy delivering nerdy web techy web developer/designery Resources to the masses and it Makes me smile when you guys leave comments and feedback! So enjoy and rest assured that tomorrow is a new day of nerdy techy link enlightenment!
Web Developer/Designer Resources
One month after Redesign! Site is doing well! Shout out to all the help and promotion sites affiliated!

More Great Air Applications for Web Developers/Designers!

Web Development/Design Nerdy Daily Links For 11/11/2008 – I am proud to log onto twitter each morning and have someone ask "When are we getting those nerdy web techy web developer/designery Resources Today?" Makes me smile :). So go get those resources!
Freebies!
More brushes for your Photoshop To Eat!

Inspirational Collection of Deviant Wallpapers!

Some Fantastic Brushes that You MUST have in your Photoshop Brushes folder.

Nice and Glossy Browser Icons! Download!

Really Great WallPapers Designers should Check Out, Bring some inspiration to your desktop!
Web Developer/Designer Inspiration
Another Great Designer Interview from FYC! Featuring Anthony Cozzi!

Collection of Newspaper website Design trends! Good Examples!

Some inspirational sites to get you through the week!

Here's another roundup of some of the great work being submitted to the PSDFAN Flickr Group. Go check it out if you're feeling uninspired today.

Absolutely Amazing Digital Painter – Interview with Marek Okon

People round up the best of the web, why not the worst. Here are the worst sites of 2008 according to webpagesthatsuck.com

Best of the week! Really AMAZING stuff. Great resources!

Inspirational Stories of the Most Influential Women on the Web
WordPress
Everyone that has a WordPress blog should do this NOW! if you have not already.

So how do people learn to build wordpress themes you ask? Here is your answer. All the resources you need to DIY.
Blogging
These tips are so often overlooked. Please heed the advice!

For those on the "A-list" that are coming here for the first time, take a moment to read about how we're trying to help expose good, under-appreciated content.
Freelance/Business/Marketing
Another great interview: Paul Spicer – Freelancer Pro

True Words spoken from a freelancer on peoples opinions of the term 'Freelancer' most people have in their mind.

Freelancers Take action now! 5 Brand Building Actions to put on your To Do List!

Great List of Sites that You and your business should have a presence on.

Great places to promote your stuff! And of course, you can always ask and I will feature you here if its awesome 🙂

Good plan, Maybe it will work for you!

Tips to run your business by. Set Customer Expectations.
Typography Tutorial
After reading this, I have a new found respect for Typography creators.
Tech News
Circuit City finally got Owned. Bankrupt.
Twitter Stuff
Closer look to twitter. Really nice article!

Nice Examples of Branding with Twitter Backgrounds!
Laughs of the Day
LoL Best part "Maybe its your mom." "Zing"

LOL Even the Devil can't debunk a EULA.

Hilarious – The Matrix Ran by Windows.
iPhone
But I am sure a lot of people still use these.

Because some people need it to enjoy your site.
CSS Stuff
Awesome Circular CSS Menus with Circular SUB MENUS! Amazing!

A Little background on the CSS Background.
Photoshop Tutorial
This is a really awesome plastic sandwich bag tutorial. Looks real!