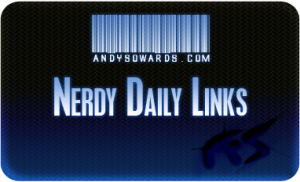 Hello all the new Subscribers, daily visitors, and twitter friends I have made this week! The Weekend is here! You guys are the best. Today is going to be a fun day hanging out with the family, My Great Grandmother turns 100 Years Old today! So that should be fun for everyone! So Check Out The nerdy web techy web developer/designery Resources at your disposal! Feel free to leave some comment love or lay down some nerdy techy link enlightenment!
Freelancer/Business/Marketing
Your Freelance Pricing Rates Need Help? This is for you!

Great Inspirational people to follow on Twitter!

Make life easier with Social Media! Use it to your advantage! 35 Great tools!

Check out these blocks and learn from Marketing Rock Stars!

Drive massive traffic to your site NOW!
Web Developer/Designer Inspiration
Inspiration in BLUE! Really nice collection, blue is my fav color anyway!

Great CSS Websites! Inspirational Designs!

Nice back end Admin panel themes to inspire or get a quick layout for your next Back end Development Project!

Nice Resumes! My resume needs an update anyway, so this is a GREAT project to work on! Awesome!

More collections of GREAT business card inspiration! Nice ones!

Really nice and inspirational footers!

Illustration tips from Comic-book Legends! Very nice article

Great interview, a MUST SEE, very inspirational.

The weekly roundup from Spoon Graphics! Some good sites I visit regularly 🙂
Blogging Tips
Feed your RSS Subscriber list with more subscribers! Good Techniques!

Get some insight from the Blog Network CEO's 🙂
Web Developer/Designer Resources
Speed and Tidy up that CSS, The world will thank you!

Web Development/Design Nerdy Daily Links For 11/14/2008 – busy day for me, so go get your nerdy web techy web developer/designery Resources fix! Feel free to leave some comment love or lay down some nerdy techy link enlightenment!
Social Media/Networking
CSS Stuff
New CSS Framework Beta3 Released! Check it out!
Twitter Stuff
Does Qwitter make you have anxiety attacks? LoL

This is actually a really good idea for Twitterers that are Photographers, or even Designers that want to display their most recent work on their twitter background automatically!
Laugh of the Day
LoL Funny message to IE Users
jQuery Stuff
Awesome way for users to select a time. May be overkill, but pretty sweet.
Text Editors
Nice collection of free text editors! I have tried most of these, all are pretty nice 🙂
Procrastinate Like A Pro!
Some funny, and clever ways to procrastinate like a PRO at work 🙂 Awesome
Photoshop Tutorials
Beginners get your feet wet! 🙂

Because no one likes boring screenshots 🙂