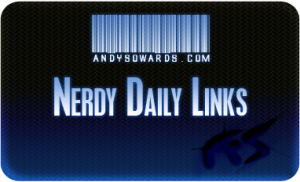 Happy New Years Eve! I wish everyone to have a great 2009! This past year has been amazing for me, and I will soon post about all of the achievements from last year and what I hope to achieve in 2009! So keep the Nerdy Motivation and Inspiration up! Thanks to all of my Friends and Supporters! Now go check out those links!
Web Developer/Designer Resources, Inspiration and Awesomeness!
What do Designers hate about Other Designers? Check this out!

Good CSS Refresher for Absolute Positioning with Equal Columns

Tips to Achieve Personal Excellence!

Problogger Interview!!

Great jQuery Plugin for Enhanced Usability with fixed width form input!! NICE!

Best Tweets of '08!

Skills to have in 09!!

Cool jQuery Carousel

Quick and easy questions to ask yourself when reviewing your landing page for optimization.

Get in Google News!

Nicely coded rounded corners!

Web Design Picked Apart by Zeldaman!

Interesting Read!

Color Scheme Resources!

David Bowies Creative Lessons!

37 Signals documents their process of designing a signup chart

powerpoint gets no love

Steve Jobs not doing so well

Long URLS who woulda thunk it.

Reasons why you should be sure your product works before release

Nice Programming Quotes!

A Quick intro to jQuery for Beginners

Most Successful U.S. Startups of the past year!!

Inspirational and fun Short Stories by Writers and Designers

Great posts to help your Personal Development in Many Areas!
Best of 08!

Incredible Flash Mini Sites

Good tips for completing your first Book!

Interview with a Google Developer

Brush up on Negotiation skills! Part 2

Brush up on Negotiation skills! Part 1

Love this site. Absolute Columns!!! Great CSS Tips

Small Business Marketing Advantages!

Good Practice jQuery Alert Dialogs

Nice Hi Res Watercolours!

Tons of Twitter Apps

Top Web Designers of 2008!

Most Creative Minds of 2008!!

Coke to use Wind Powered Billboards! Thats awesome

Need Customers? Don't Overlook Them.

Awesome list of Feeds for Bloggers and Devvers!

Very Amazing and Inspirational Designs that are Clean and Minimalist

Haven't Tried OpenID Yet, But apparently they need to take 37 Signals advice

Smart ways to use LinkedIn!

Sites you couldn't live without in 08!

Good CSS Frameworks for Better and Faster Template Building!

More Creative and Clean Logos!

Good Walkthrough of Google Ad Manager!

Best of 2008 on the Design O' Blog!

Rejection sucks, but Get Over it.

GREAT way to convert Pixels to the Em!

Man have I been waiting for a post like this. The Truly Ultimate Guide to Building a WordPress Plugin!

Must. Understand. jQuery Object Returned from the jQuery Selector Query!

Really Amazing Surreal Scenery Tutorial!

The week has started! Its a tough one to handle with all the recent vacation we had, but never fear Daily links are back! So keep the Nerdy Motivation and

Great Usability Tips for Designers!! Nice ones!

If this pen really works I want one NOW

Amazing Collection of Business Cards from 2008! Haven't seen a lot of these before!

The week has started! Its a tough one to handle with all the recent vacation we had, but never fear Daily links are back! So keep the Nerdy Motivation and

Really nice Military Cap Vector Icon Tutorial

Really nice Apple.com Zoom Effect achieved by jQuery

What will you do in 2009?

More Awesomely Dark Website Designs!