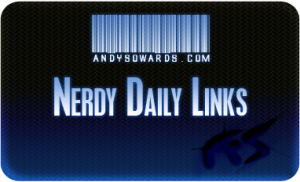 TGIF! BEST day of the week, so to reward you all for doing well this week, here is a HUGE POST of Inspiration, resources and content! Hope you enjoy! Now Get your Daily Nerdy Web Development/Design Links!!
Web Development/Designer Resources, Inspirations and Entertainment!!
Social media blogging sucks?

Getting rich quick at facebook?

Good explination of colors!

The trial rolls on!

Adhere to these tips for good UI design

Don't go too low!

Great wordpress tutorials for Designers – Part 8!

Great wallpaper!

GREAT Inspiration – Great Artist

Great fonts to bookmark!!

Nice FireFox JSON Viewer!

Nice jQuery File Upload Plugin!

GREAT UI ENHANCEMENT PLUGINS for jQuery!

Develop your AJAX Applications Quicker!

New FF Improvements

Famously Bad Redesigns

Freelancers – PROMOTE!

Freaking Sweet Snowboard Designs – Buy me one!!

VERY NICE Maya Tutorials!

Inspirational list of blogs with Typography driven designs!

Is twitter as good as youtube? popularity wise

Awesome projects from some awesome companies!

Nice Sites of the week! Always some good stuff here

Contact form with no plugin for wordpress!

Sweet tutorials for building your own amazing site!

Great read about link love!

Another great coder interview!

GREAT Tutorial – Remember your FOOTER!

Good tips for using twitter for Business and what not to do as well!

You can PAY for In Depth Usability Testing! NICE!

Nice detailed Illustrator tutorial – Gradient Mesh Tool

Awesome CSS Layout reference!

Social media is the real deal

Great flame and fire textures!

Good list of CSS Design Showcase Websites!

Great read for any freelancer – get more gigs!

Very useful Code Readability Tips – READABILITY COUNTS IN CODE ya know wordpress? "Code is poetry" ? Keep it that way.

Nostalgic roundup of old nintendo commercials! QUICK! Bring back your childhood!

Freaking awesome Lego Business Card

AWESOME Tech Brushes! HUGE Collection!!

Awesome read – Developer Handbook!

Be a good guest blogger – commit!

Awesome FREE Magazine Theme for WP

Twitter tips for lead generation

FREAKING SWEET TYPOGRAPHY FLASH GAME! – Shoot the fonts you recognize!

GREAT Favicon Resource! Must See!

MUST SEE WALLPAPERS! INSANEE!!!!

Very Interesting indeed. worth a look lol

Awesome roundup of the Nerdiest posts from Feb – Some good ones!

Is unfollowing everyone the 'cool' thing to do now? NO

My man Calvin featured in this great post!

Great tutorial on Creating Dynamic Distorion Effects!

Awesome Letterpress Invitations – Budgeted!

Awesome Typography Designs/Logos

great ideas for cross browser testing

Awesome creative contest/awards – Inspirational!