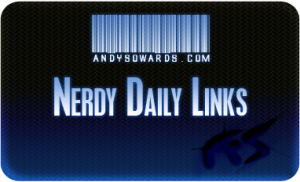 ITS THE WEEKEND! Hooray! Get some rest and get some projects done! Todays links could help you out! Give them a look and pass them on! Enjoy!!! Thanks everyone for all the love and support, I appreciate you all! Now Get your Daily Nerdy Web Development/Design Links!!
Web Development/Design Inspiration, Resources, References, and All around Nerdy Delight
AWESOME photos!

Great list of the best designers ever!

Great read about color in web design

If your gonna use twitter you should…use twitter.

Tips for twitter n00bs

See any tweeters first tweet! Pretty cool

Great tools for web research

Tweeting celebs using 'Ghost tweeters' ?

WP Theme giveaway!

Awesome Illustrator CS4 video tip

Play tag, on twitter!

Flashtuts are coming! yay!

Good read on how to screw up a logo design lol

view twitter backgrounds with 1 click!

Filter Diggs feed – awesome

Super light weight content slider – jQuery

Awesome 404 error pages

Interesting jQuery dropdown

Are you ready for the WWDC?

Great read if you have slow internetz

Awesome photoshop Tips and Tutorials!

Google cutting jobs? Really?

Cool water bottle packaging

Signal and noise, how its filtered on twitter

Great list of sites for the week!

Good rules for Starting a business

Image viewers for Linux

Freaking awesome Text Effects from Last year – Great tutorials

Twitter celebs list!