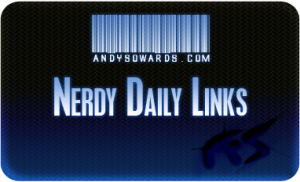 Its FRIDAY!! TGIF!! Thank god! Its rainy here, but hope you are having great weather! Todays Links contain some great jQuery and WordPress resources, There is even a great MySQL link in there too so check those out! Hope you enjoy todays post and pass it to a friend! Thanks everyone for all the love and support, I appreciate you all! Now Get your Daily Nerdy Web Development/Design Links!!
Web Development/Designer Resources, Inspirations and Entertainment!!
Awesome Hand Drawn Designs!

Beginner tutorials for jQuery!

SWEET! Sofa Vectors!

that just looks AWESOME.

Awesome jQuery Twitter API Plugin!

LOL bing is very horizontal now that you look at it #typography

Great sites for freelancers

Great and Simple ways to improve home office!

Awesome Hi-Res Wallpapers!

Nice basics of child themes in wordpress themes

nice Grids in Illustrator tutorial!

Prepare for the future! HTML5!

Awesome wordpress design blog roundup!

LOL they keep the laughs rolling with this – ensure your articles never go viral post

Great tricks for making that submit button in your form POP!

Quick video with some useful web apps!

Awesome MULTI URL Containing all the WordPress For Designers Series of links

Blog Comments etiquette

Great Tips and Techniques for Illustrator Artists!! MUST READ

Great FREEBIES!

GREAT SQL RESOURCE – Tips for Devs

Great jQuery Tabs with ThickBox tutorial

Awesome developers to follow on twitter!

Excellent jQuery plugins to enhance your forms!

simple but realistic smoke in Flash

Awesome tweaks for your Mac! SWEET!

Great tutorial for sharing music with Blip.fm

are you worth following? read this to find out

Awesome! FF most popular search engine

Bad work habits

Custom themes are all abuzz for Windows 7

Awesome light Graffiti!!!

Cool twitter icons!

LOL #websitesthatsuck

Quick and easy navigation bar using jQuery!

Great ways to become a better designer!

Twitter makes Time cover! Kickass!

LOL Love Conan O Brian

Freaking awesome portfolios

Quick and easy SEO guide for bloggers!!

Awesome neon sign tutorial!