So your done with your college basketball picks and you need something else to occupy your time till the next big game? No problem we have you covered! These HTML5 games are awesome, fun, and the best part is you can play them anywhere that you have a browser! So whip out your phone and enjoy these solid games to sharpen your basketball skills (or any other skills – ON or off season!) so you can be the next Jeremy Lin (check that wiki link if you don't know who that is haha)
These are in no particular order, just a fun list to keep you busy – Enjoy!
This is a TRULY EPIC game created by Fantasy Interactive & Google. Not only is it BEAUTIFULLY designed – it is also really addictive and fun to play. They have the physics and design of this game spot on, and its just fun, basically score as many points (baskets) as you can in the time limit provided. Want to perfect your jump shot on the go? This is your game. Try it here.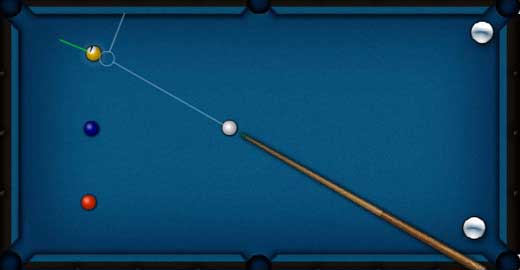 This is not your ordinary billiards game – this has missions in it! Fun little challenges that keep the game interesting, not to mention the game is well designed. More like a trick shooting game than a traditional "pool" game – but its fun! Give it a try here.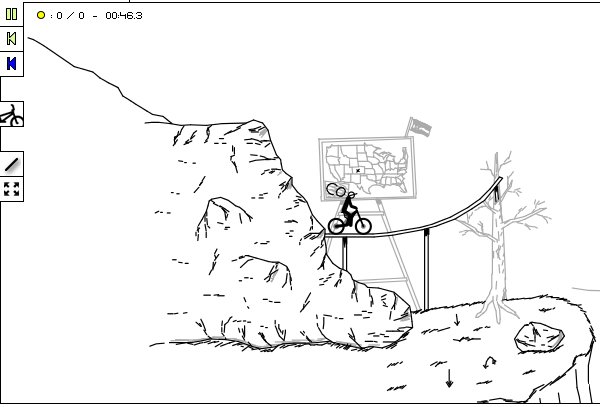 Canvas Rider is an addictive and awesome stunt-bike (excitebike anyone?) inspired game where you ride a bike on tracks drawn by other players. definitely will keep you entertained as the possibilities are truly endless. give it a try over here.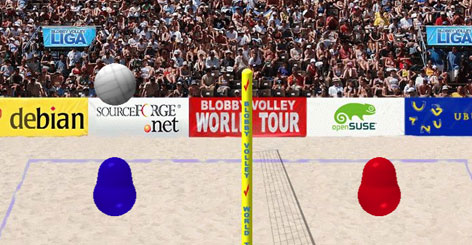 Based on an earlier Mac version of the volley ball-inspired game, This updated version plays very similar to the original. However there is no computer AI, so you will need to have a friend (unless you are Forever Alone!) to play this fun game. Blobby Volley 2 can be played here.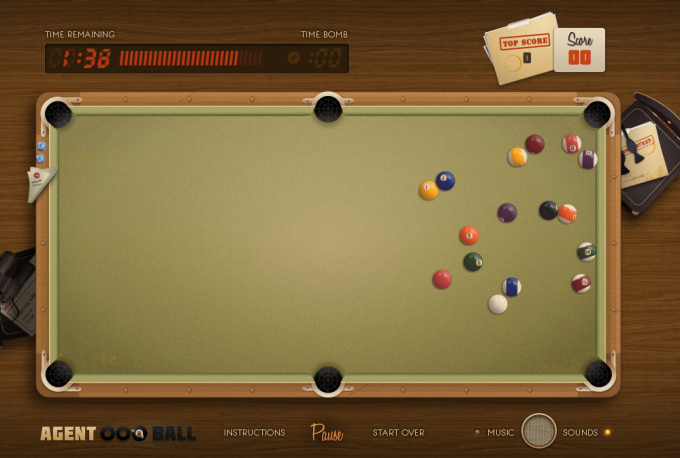 Another HTML5 pool game, but this one with another twist. Play a game of traditional 8-ball and beat the clock! Sink as many balls in the holes as you can before the timer runs out. Show those CHALK Terrorists who is boss! play pool like a boss here.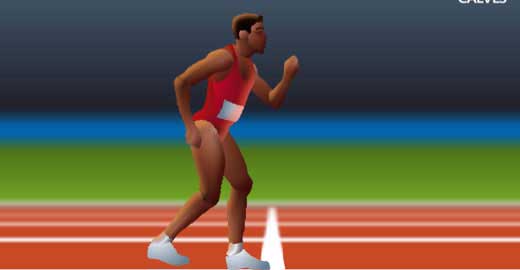 This is easily the most creative concept for a game ever. You control the thigh and calf muscles of a Track athlete and by tapping the q,w,o and p buttons you get the muscles to tense. The object of the game is to get the athlete to run as far as possible. However that goal is seemingly impossible to reach when you first start playing haha. try it here.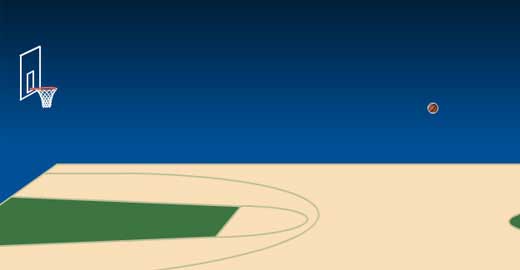 Epic basketball sim that is quite possibly one of the most addictive games of all time. It really is hard to quit. The premise is you are competeting with players all across the internet to sink the most baskets in the time limit. You will find yourself saying "Ok, Just one more…". Play Basketball here.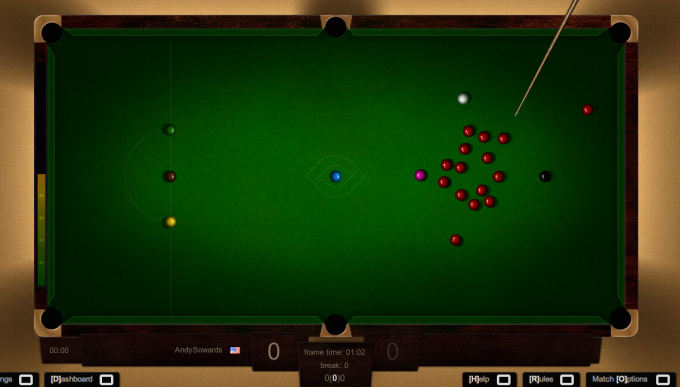 Another amazing billiards game – The well known snooker game has gone HTML5. It is beautifully designed and well made, you can even play online with people all around the world and compare your skills at snooker! give it a try here.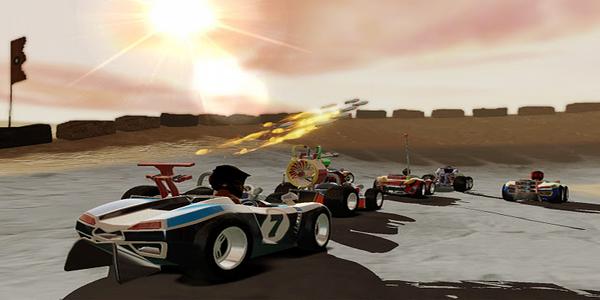 Skid Racer is an awesome html5 based 3D racing game. The graphics and everything are really amazing, well done. However for now, game can only be played using Google's Chrome browser (my fav, but whatever). Created using HTML5 and WebGL, it harnesses the power of your PC to bring you console-quality graphics in a browser, plug-in free! Kart racing has NEVER looked this good before! This is probably the closest you will get to having the new Mario Kart in the browser (for now…). give it a try here.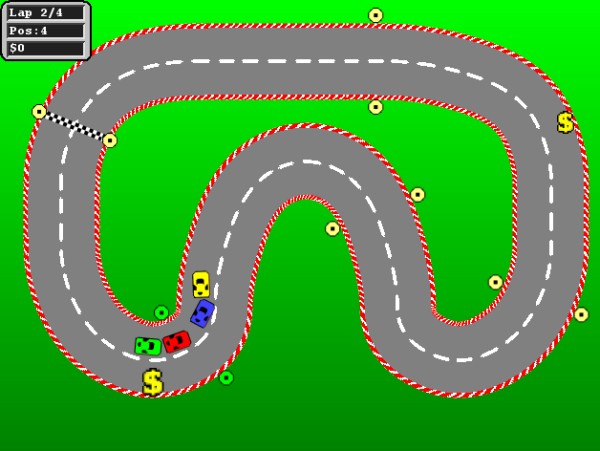 This is a nice old school-ish racer – You Race around 6 different tracks in this easy to jump into game. There are 3 other racers to content with as to zip around each track collecting money as you go. you have the option of playing against the computer or a friend! vroom vroom!!! this game gives me a nostalgic feel because it is almost exactly like the old nintendo racing game which name escapes me, or the micro machines games – lol try it here.