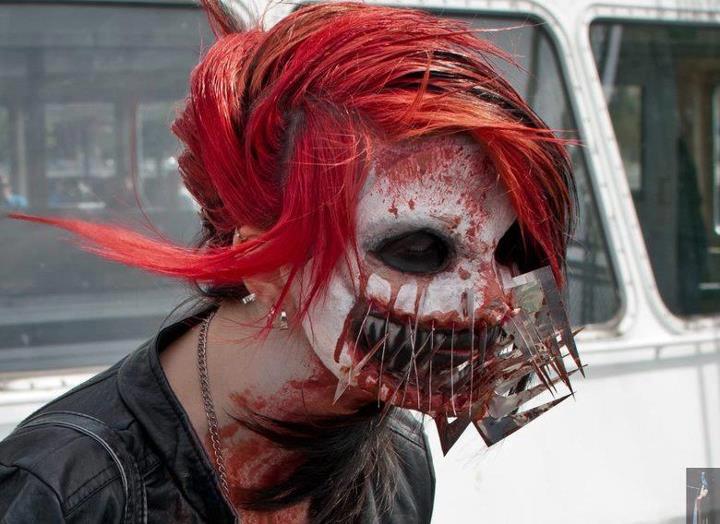 Ah, you can feel it in the air. Its getting colder, the days are getting shorter, that only means one thing. BRACE YOURSELVES. Halloween is Coming. That is correct – Halloween is afoot! Are you ready? We all enjoy this holiday (if you don't, you should!) its fun, you get to dress up and pretend your something else for a while, or eat a ton of candy, or even play jokes on people with scary halloween props – the fun is everywhere, get in the spirit! If you have never thought of it before, where exactly did Halloween come from? It is quite interesting.
The History of Halloween
Halloween or Hallowe'en (a contraction of its original title "All Hallows' Evening"), also known as All Hallows' Eve, is a yearly holiday observed around the world on October 31, the eve before the Western Christian feast of All Hallows. According to some scholars, All Hallows' Eve initially incorporated traditions from pagan harvest festivals and festivals honoring the dead, particularly the Celtic Samhain; other scholars maintain that the feast originated entirely independently of Samhain.

Typical festive Halloween activities include trick-or-treating (also known as "guising"), attending costume parties, carving jack-o'-lanterns, lighting bonfires, apple bobbing, visiting haunted attractions, playing pranks, telling scary stories, and watching horror films.

The word Halloween was first used in the 16th century and represents a Scottish variant of the fuller All-Hallows'-Even ("evening"), that is, the night before All Hallows' Day. Although the phrase All Hallows' is found in Old English (ealra hālgena mæssedæg, mass-day of all saints), All-Hallows-Even is itself not seen until 1556.
Click on that wiki link for even more halloween history interestingness.. On with the show! Today we are celebrating Halloween by showcasing some really awesome artworks from many different artists that really nailed the spirit of halloween in their art. We have awesome digital art, paintings, all the way to costume design and ridiculously cool Makeup art! We even have some halloween posters in there too! Whatever you are working on this month I hope you take the time out to enjoy the holidays and get a little halloween spirit in you (or put some halloween spirit in your work!) Whatever you are working on, I hope that you Enjoy!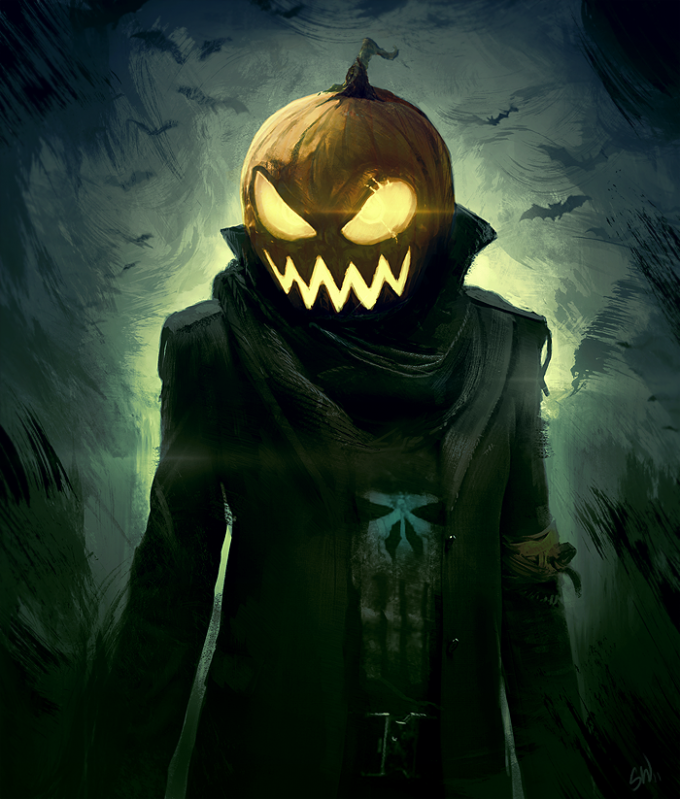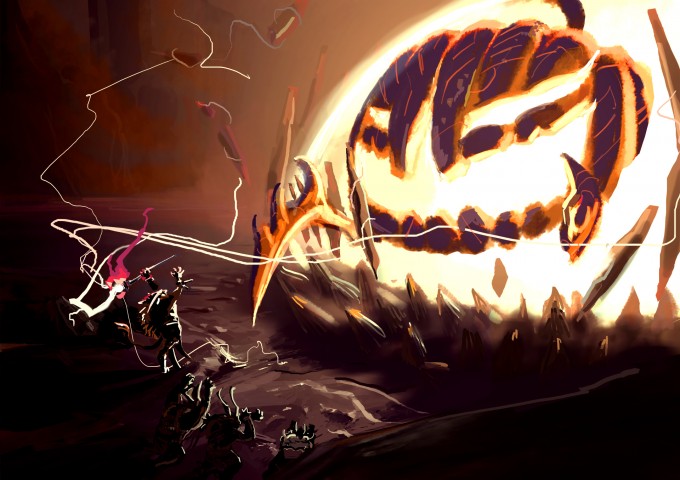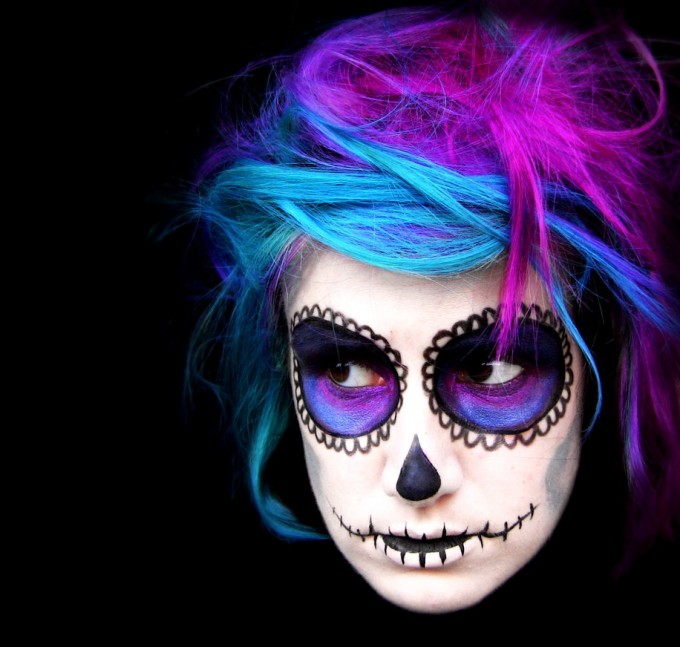 Really Epic Sugar Skull Makeup For Halloween!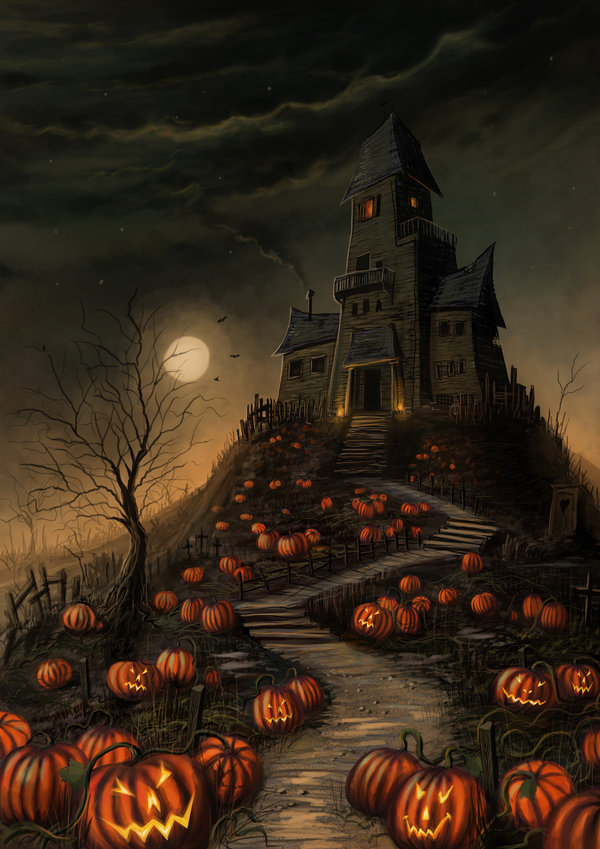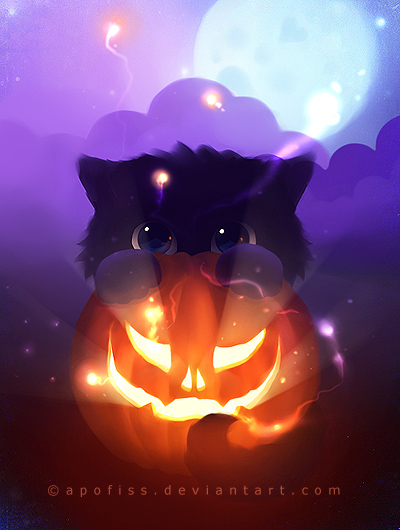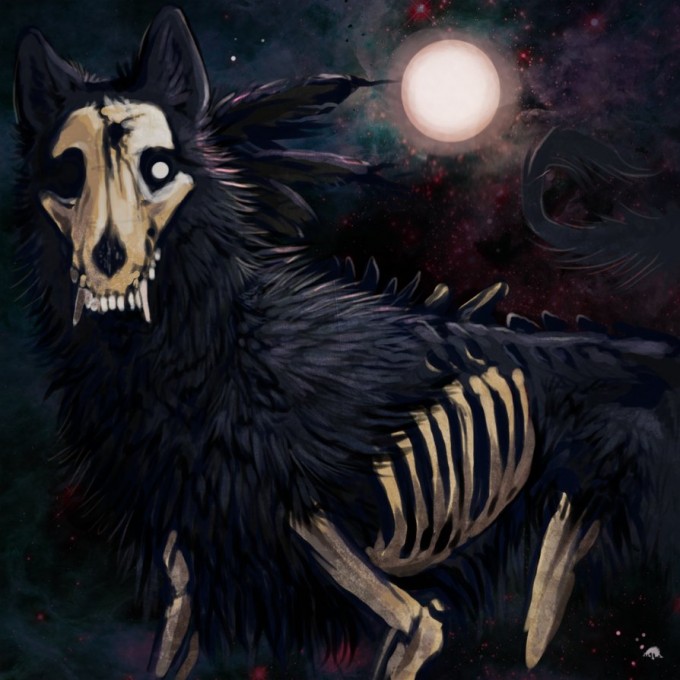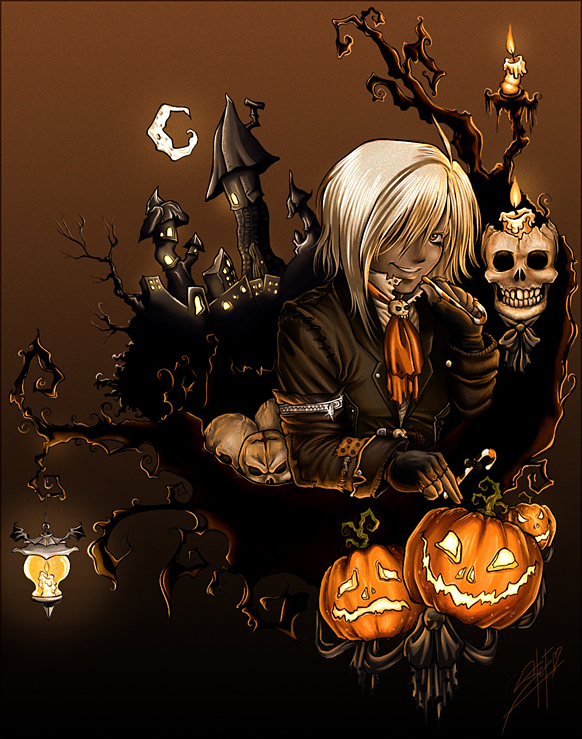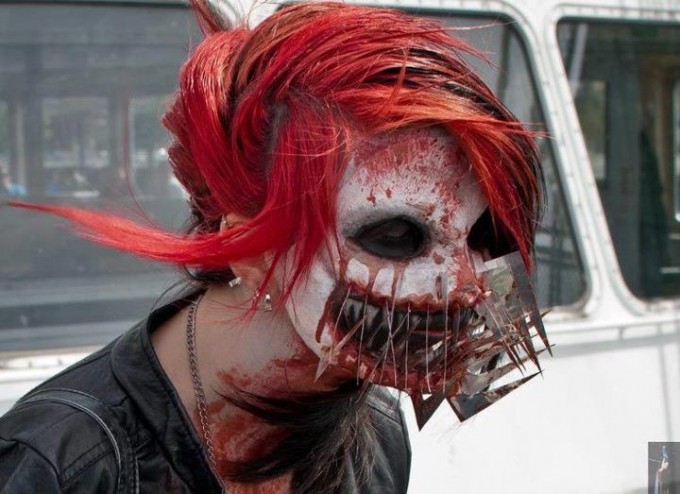 Creeptastic. One of the coolest Halloween Make up jobs evar!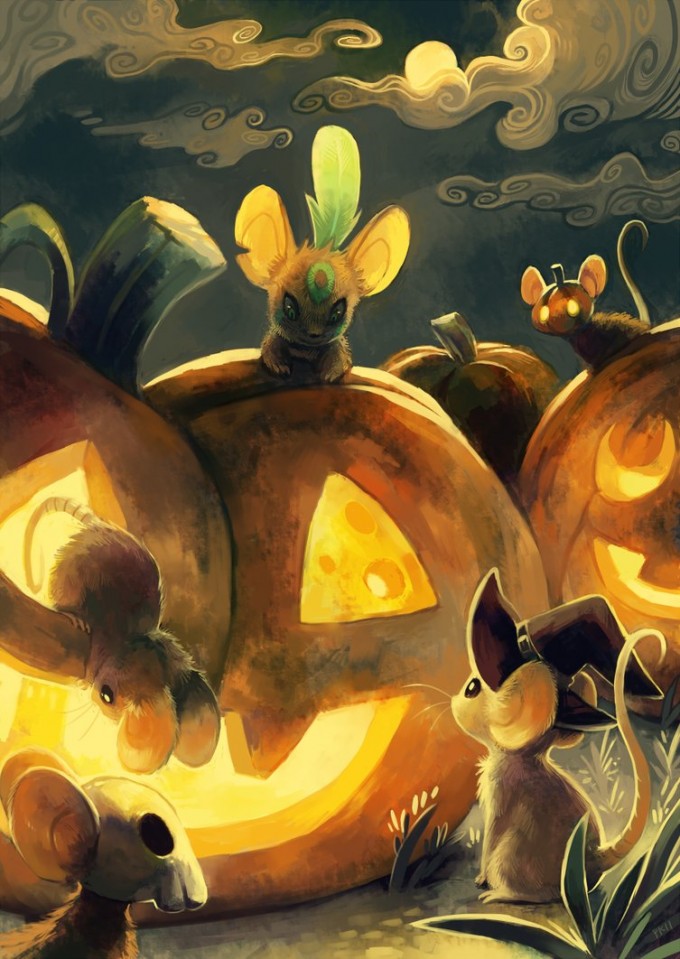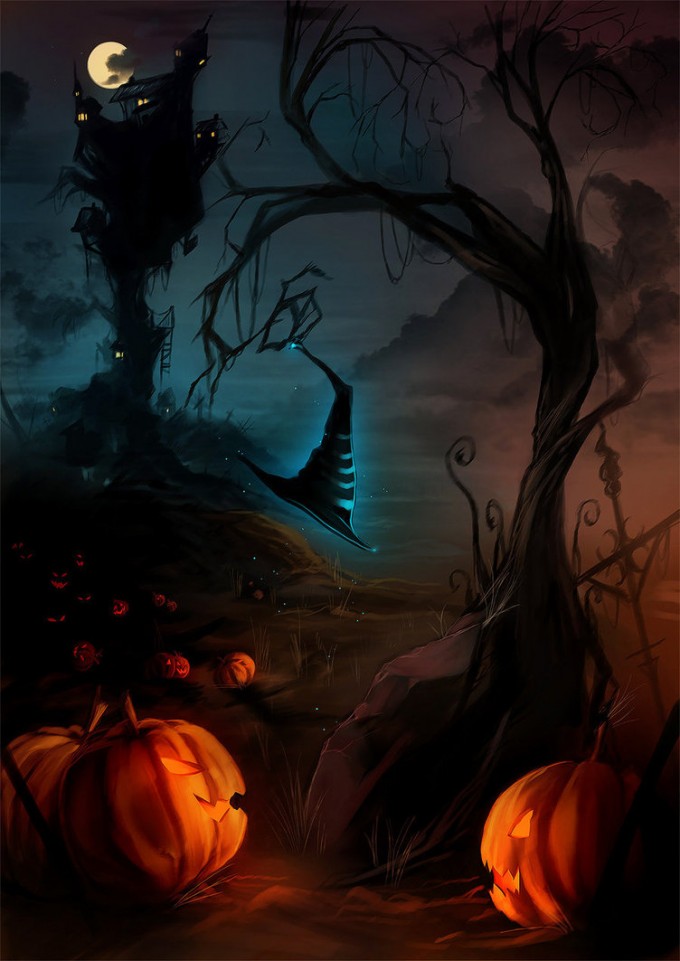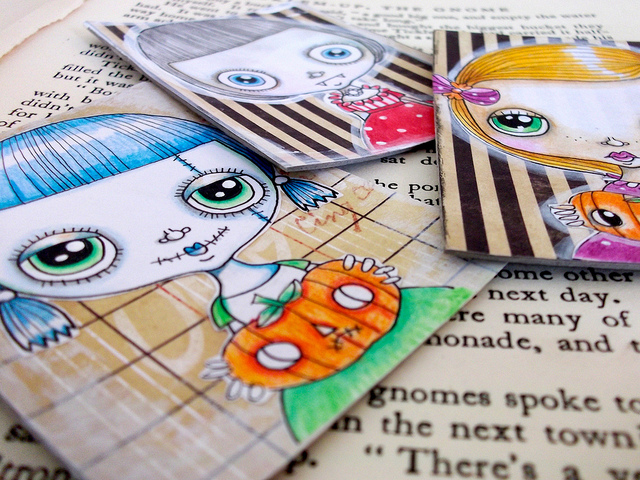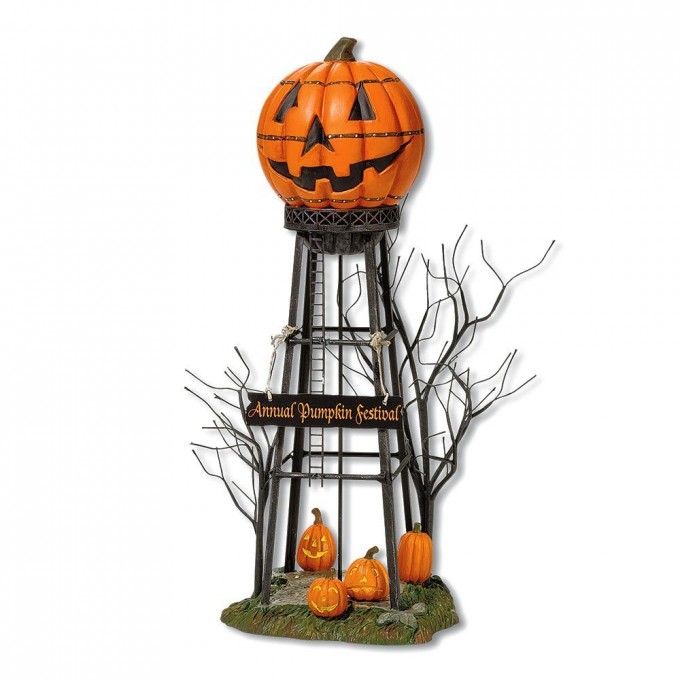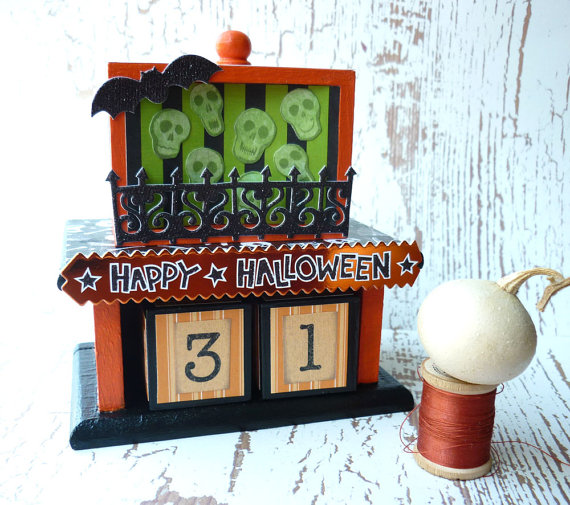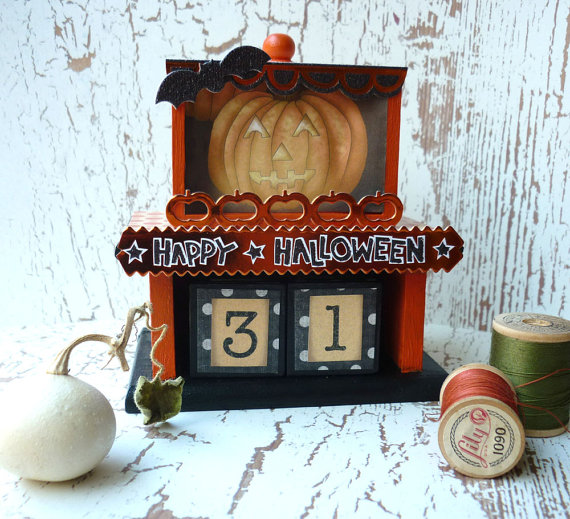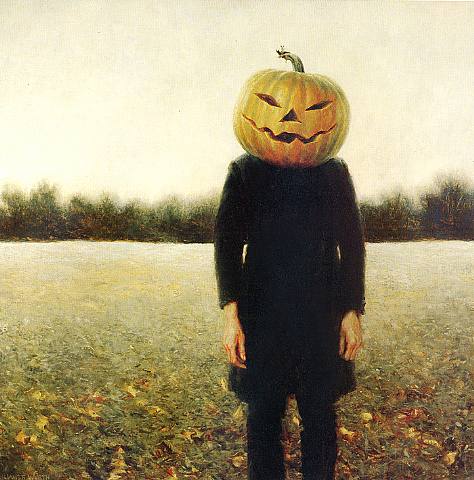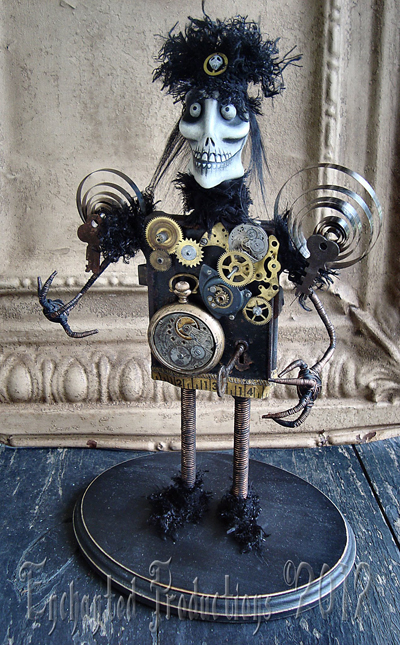 Ugh, this thing is going to give me nightmares lol – but a creatively awesome steampunk-ish doll!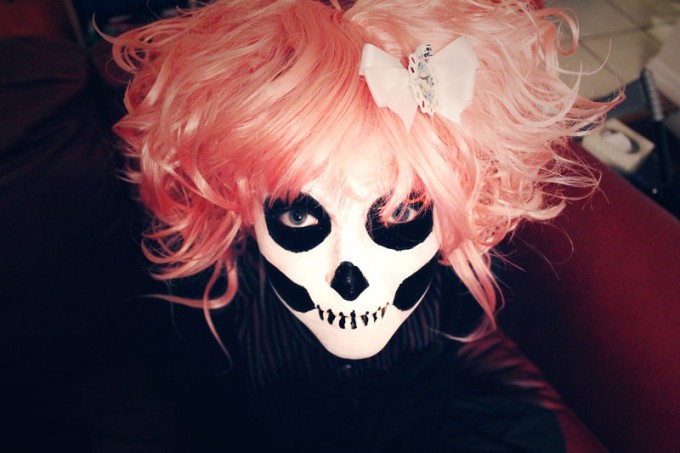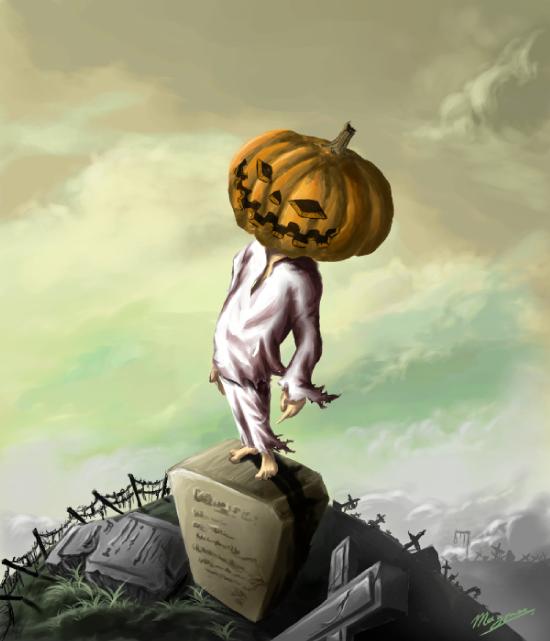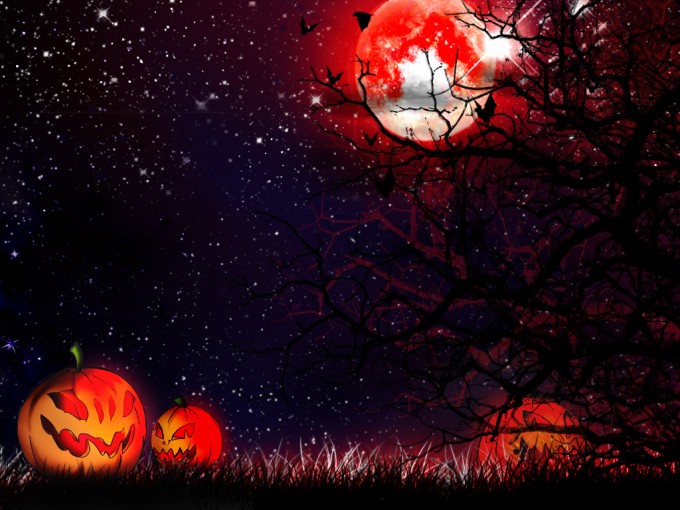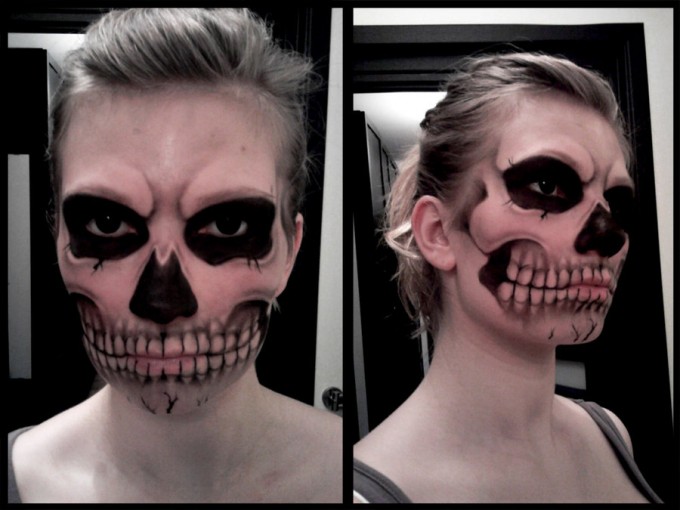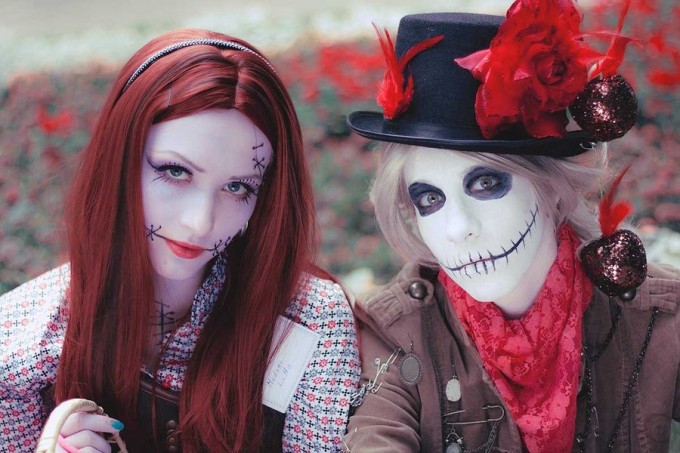 This is awesome! They are supposed to be the characters from Nightmare Before Christmas! Jack & Sally Cosplay/Costumes! Nice Makeup Art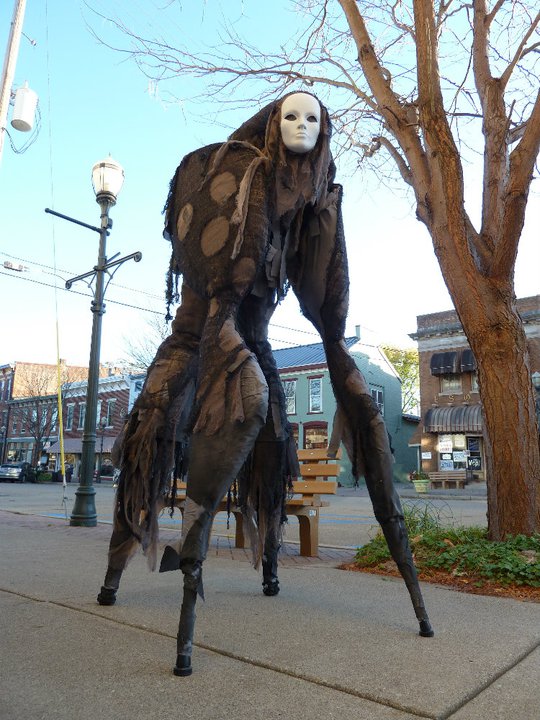 Wow, thats a terrifying costume haha. Handmade Stilt Spirit!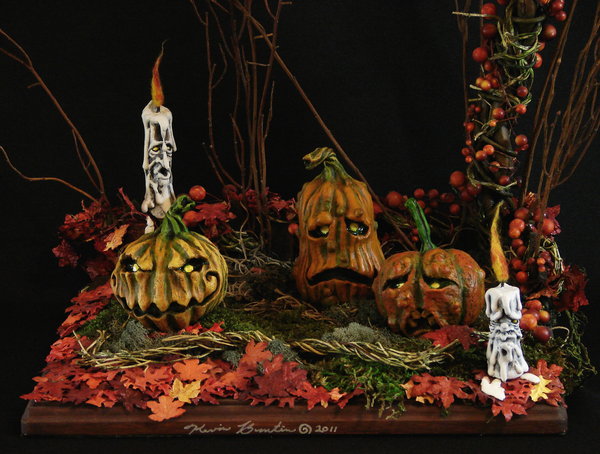 Awesome Pumpkin Sculpture Art!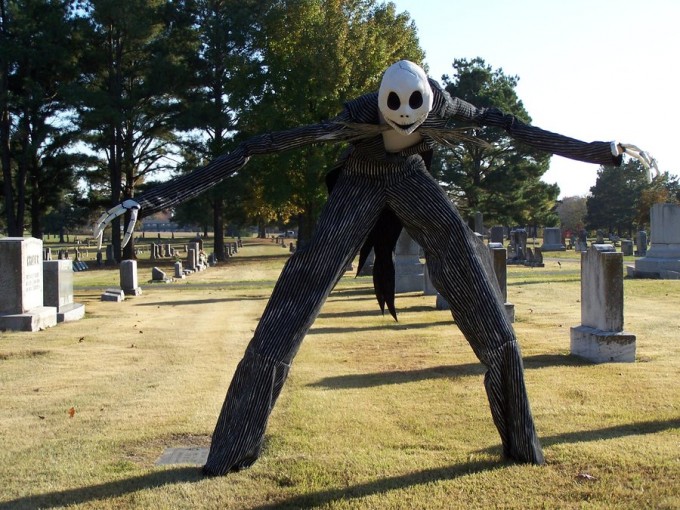 Awesome Skeleton Jack Costume!!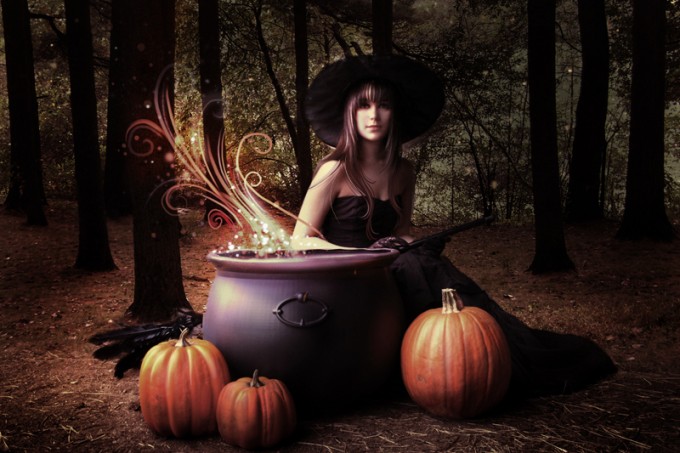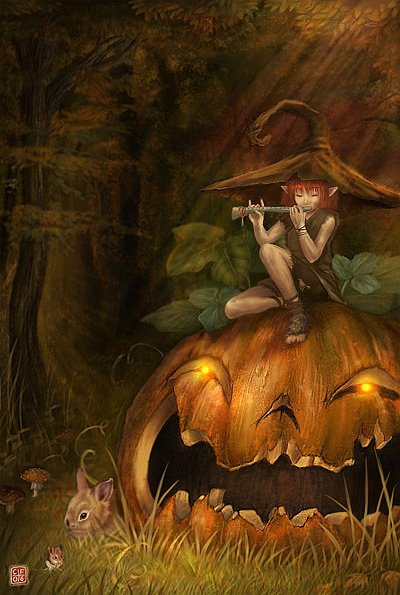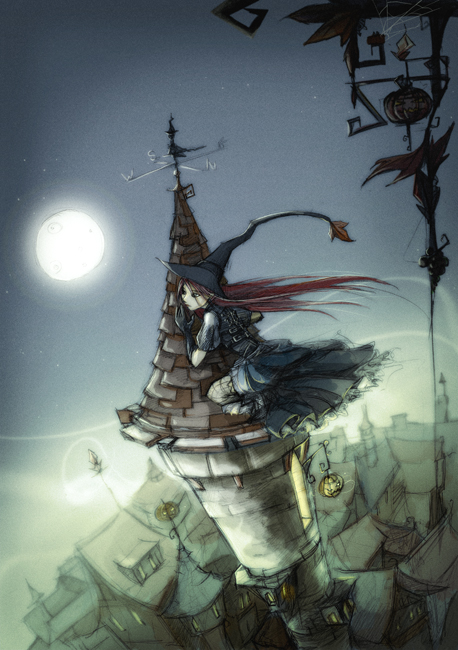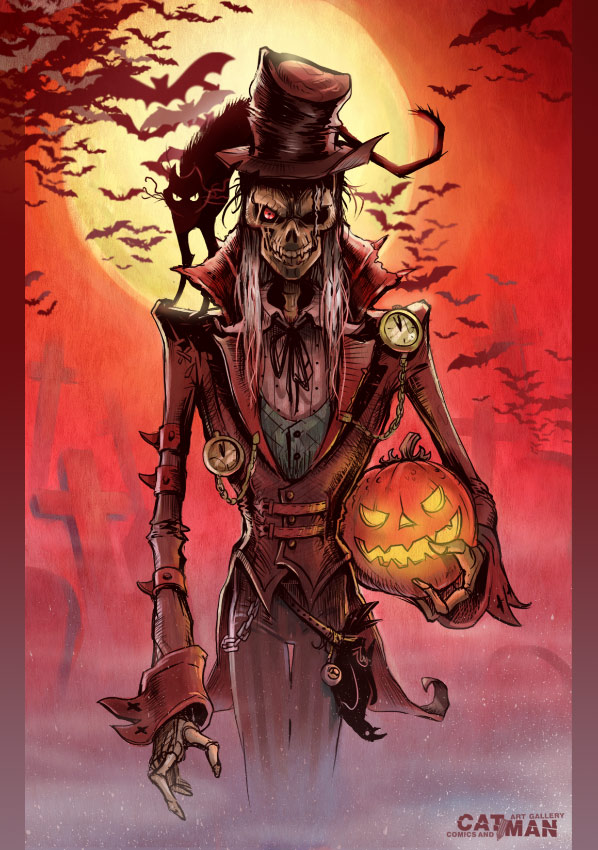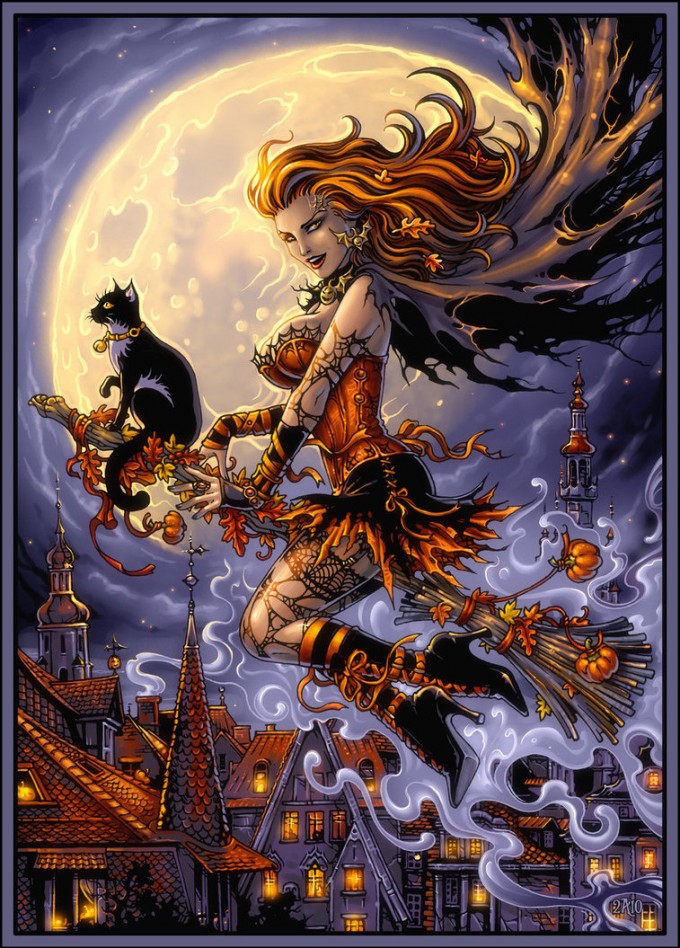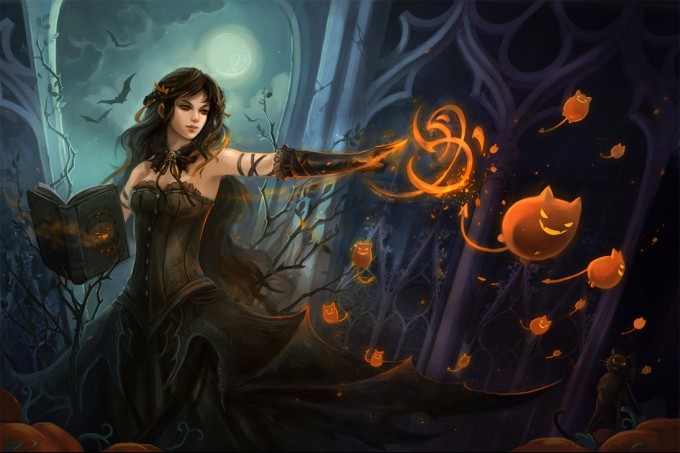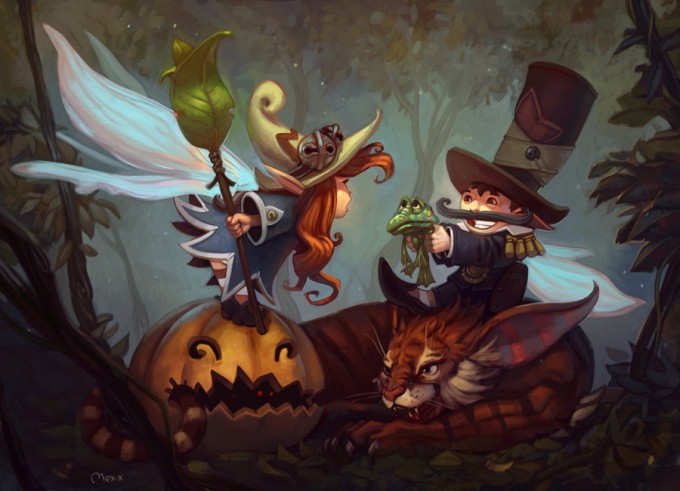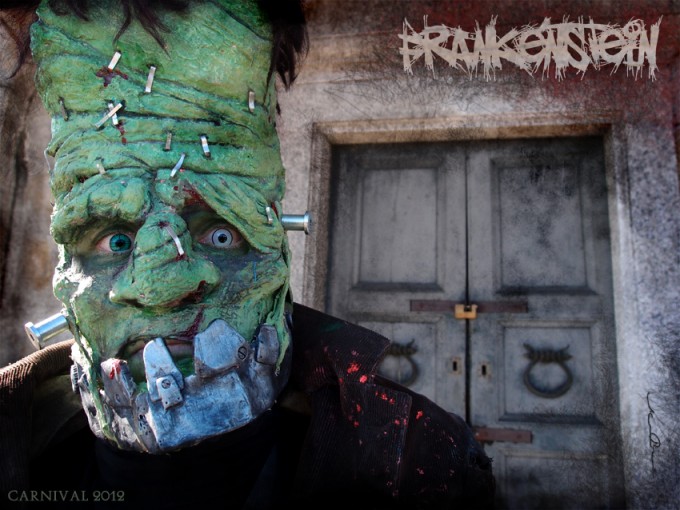 This is an actual costume! Very crafty Frankenstein costume!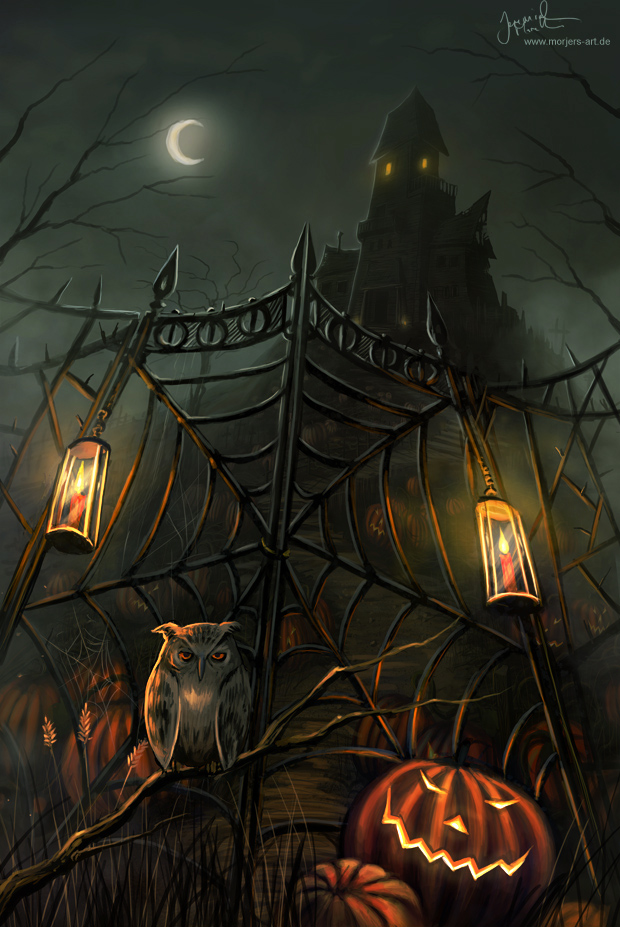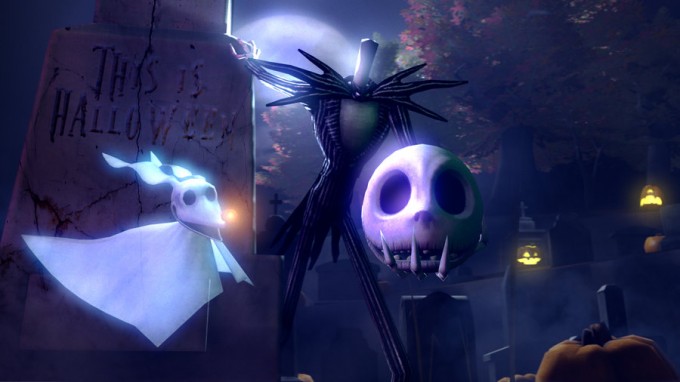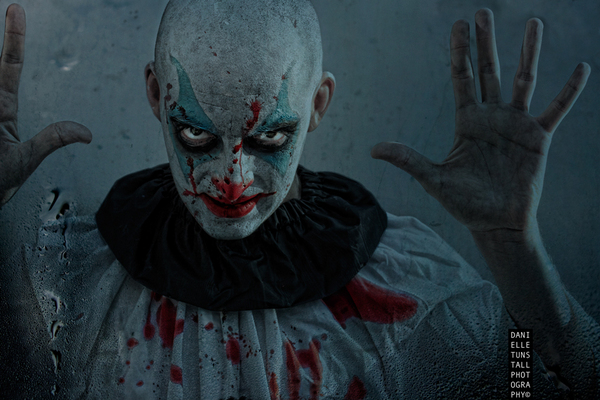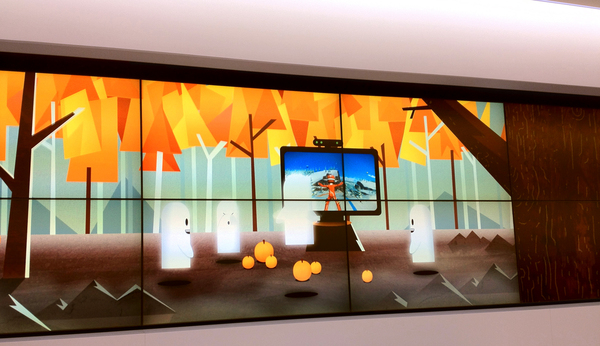 Even the Microsoft Store is in the Halloween Spirit!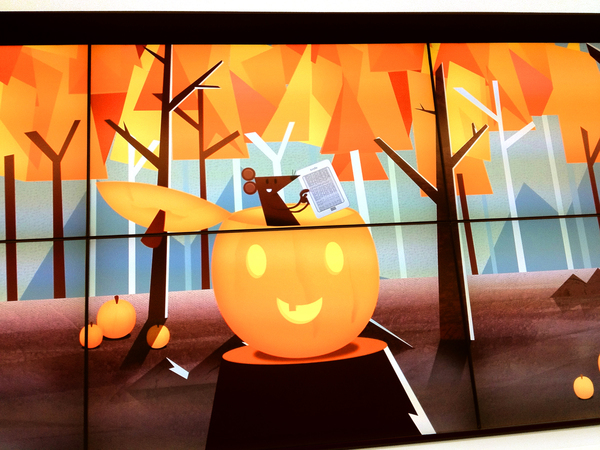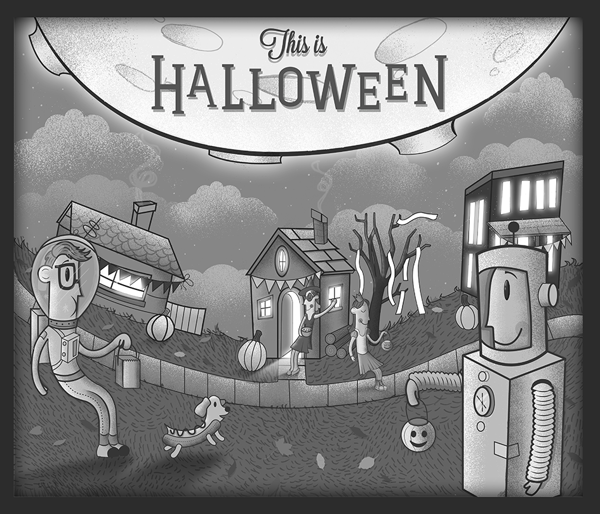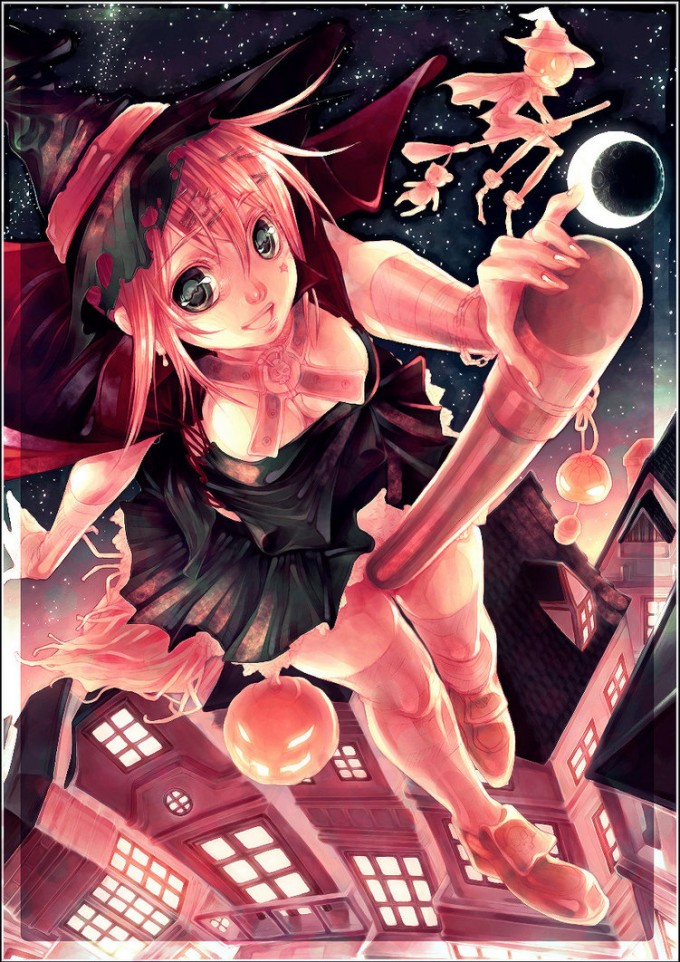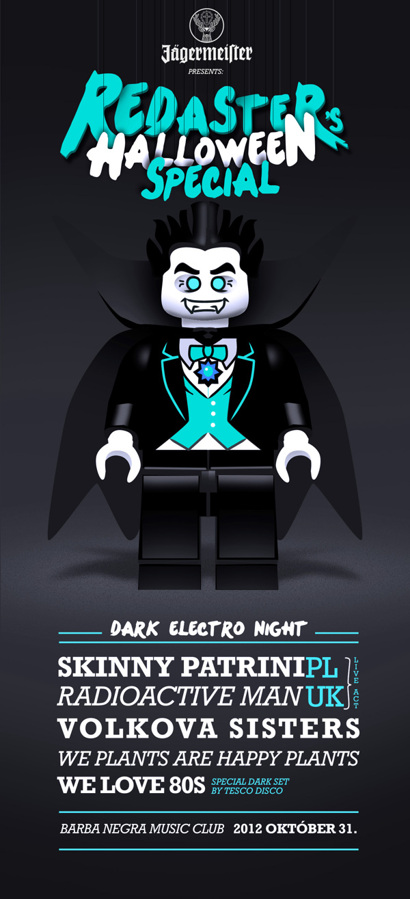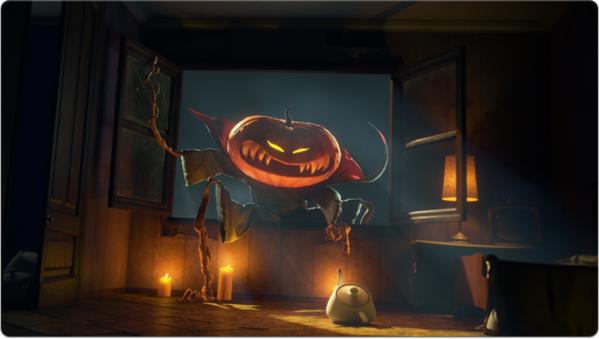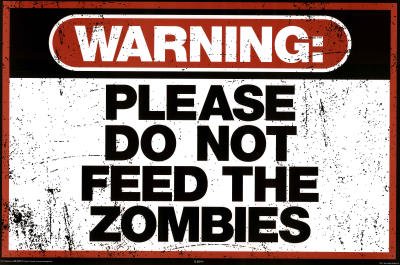 LoL nice poster for a halloween party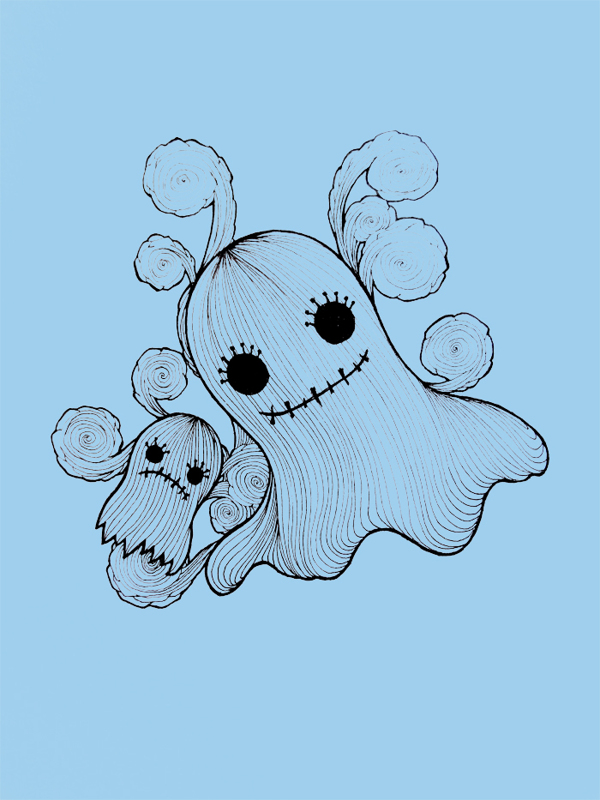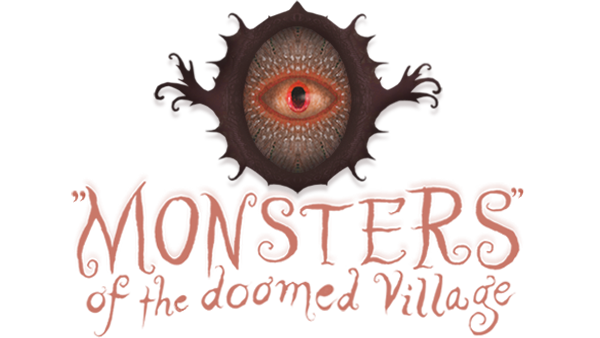 These are terrifyingly creepy lol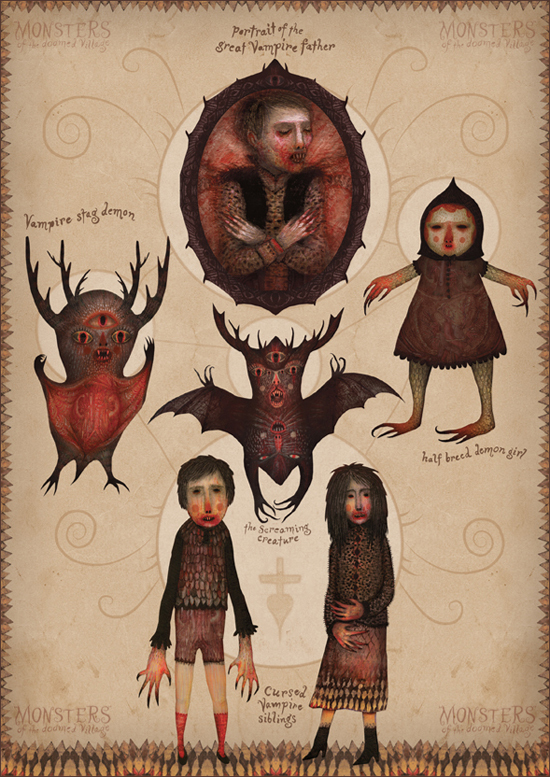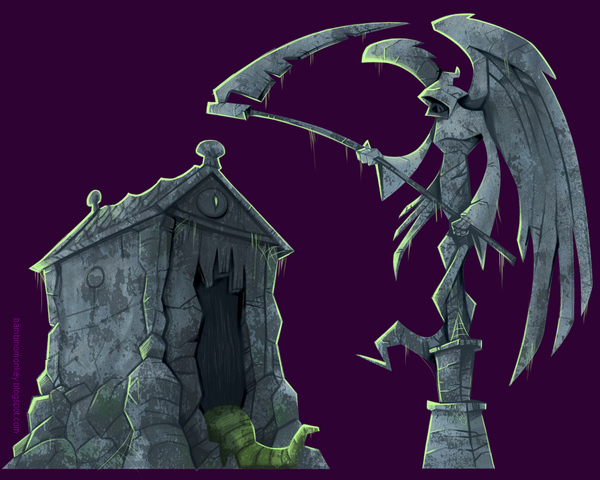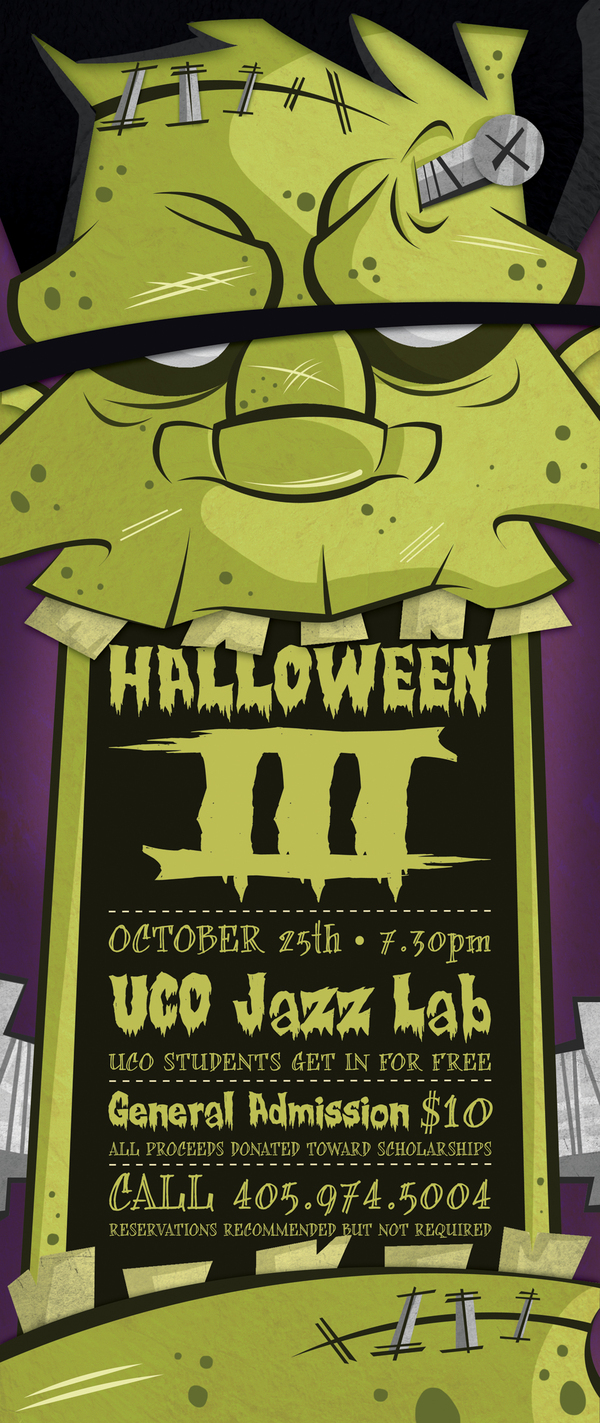 Awesome Halloween Party Poster Design!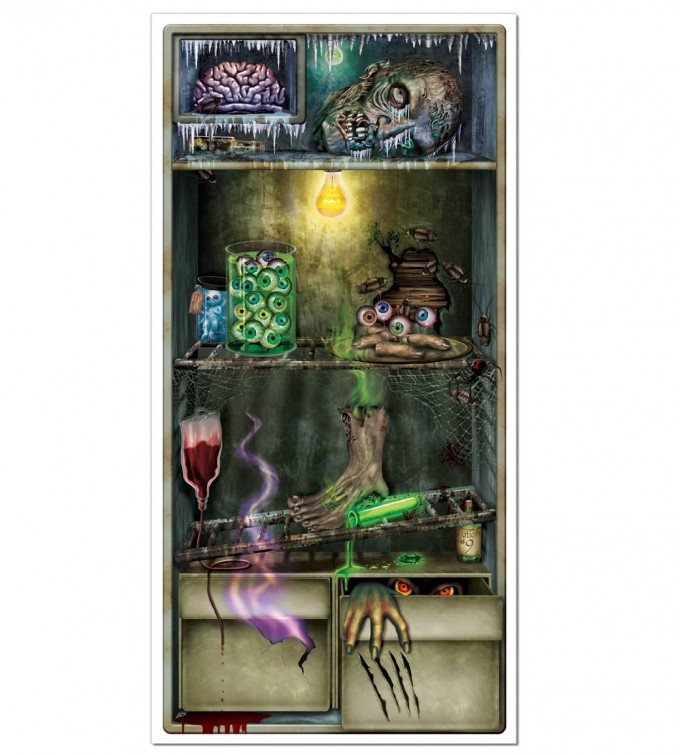 Pretty awesome Idea, this cover goes on your refrigerator door!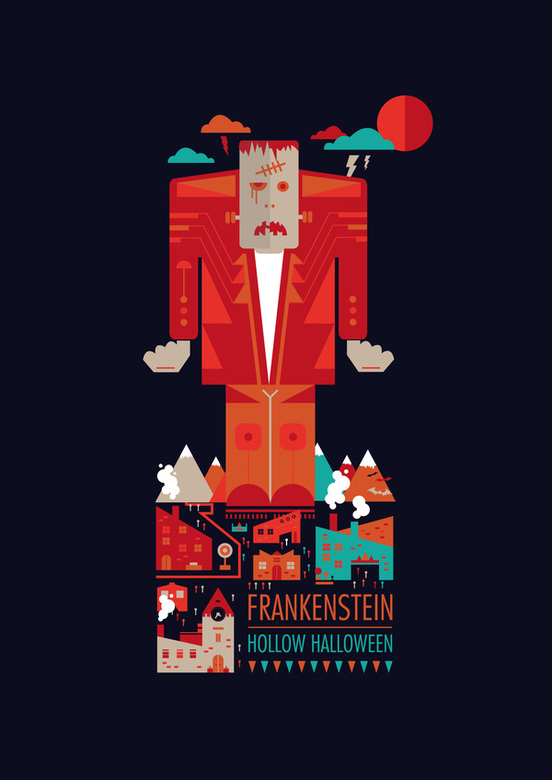 LOVE These halloween posters! I like the colors for some reason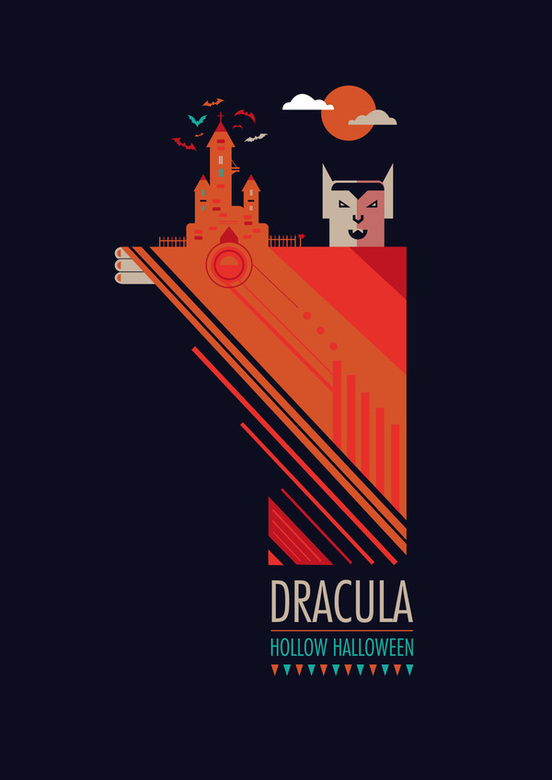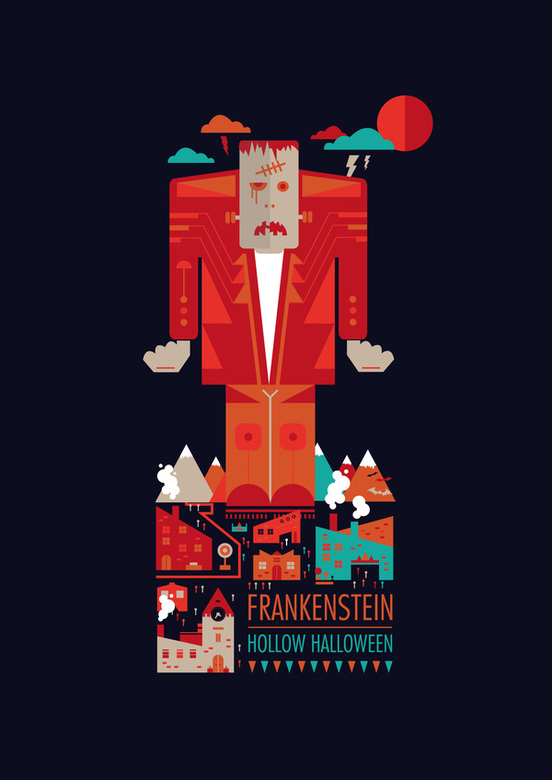 Need More Epic Halloween Art and Design Inspiration? BOO! Did I scare you? haha – Check these out!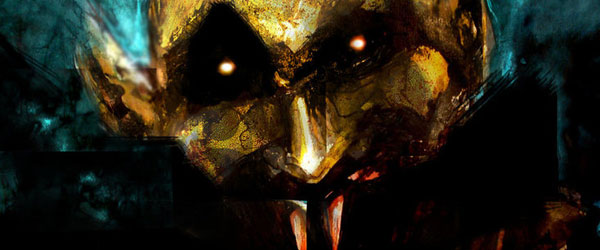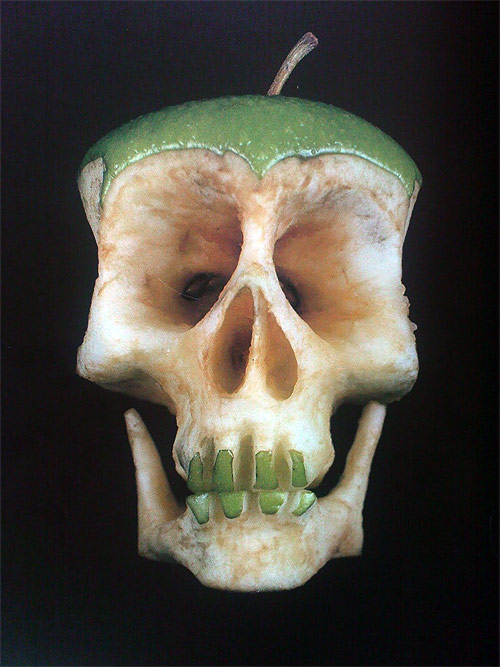 Ready For Halloween? What is your favorite part of Halloween? Any awesome art you think we should see? or costumes? Let us know in the comments below! Thanks for Reading!
You like this? Don't forget to follow us on twitter @andysowards and like us on facebook @andysowardsfan! We are also on that Google Plus & Pinterest thing.