In the past this blog has discussed how to get into computer science online for free — the Internet now makes it possible to acquire sound educational information in ways and at scales that were never previously possible. Estelle writes for an online educational website that discusses authoritative ways to earn a degree in computer science on the web, and her post today highlights the now-growing consensus that after years of improvement and feedback, online schools are becoming much more viable alternatives to going on-campus and getting a degree.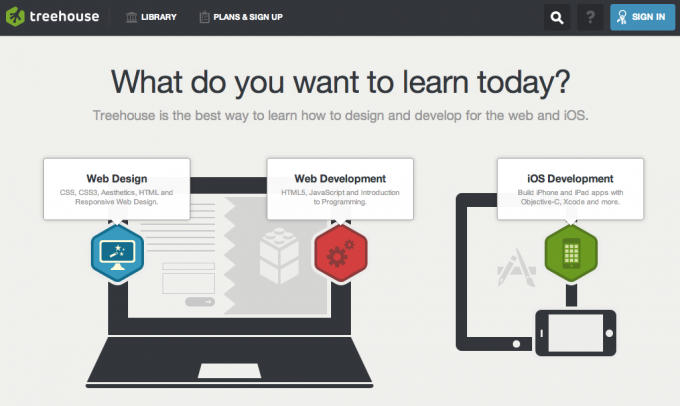 Treehouse is the best way to learn online how to design and develop for the web and iOS.
The Rocky Beginnings of Online Schools
Earning a college degree or picking up a few extra classes online is a much more attractive alternative today than it was even five years ago, thanks to a number of improvements and changes in the field of online learning. When the online platform first emerged, there was a lot of disparity when it came to course accreditation and legitimacy, not to mention the overall value of the education being conveyed. Part of the problem was that administrators were trying to use the online space to directly mimic the more traditional learning model. Some of the most successful modern programs are designed to be hybrids, leveraging many aspects of Internet technology at once in order to create a learning environment that is dynamic and appealing on its own merits. The result is a method of schooling that is fast rivaling more traditional counterparts.
Once it became clear that online college courses have market value, more and more schools—and even some for-profit companies—began offering them. This led to some initial chaos, and it became difficult to differentiate the legitimate schools from the illegitimate. Even programs that provided government-accredited coursework often provided very low professor-student interaction rates, with the end result being that only those students motivated enough to really learn the information on their own found the model successful.

Getting into Computer Science & Programming – Intro for Students, Web Developers, Designers & Self Teachers
Programs were opening faster than they could be regulated or ranked, as well. "When I look at the performance of these schools, and the fact that we have had nobody with expertise in online education at the helm, I fear very little, in practicality, has taken place," Sue Windels, a Colorado state senator, told Education Week of online education in her home state. "I'm just not finding that these programs have been evaluated and asked to measure up to our standards." In 2007, Windels authored a bill that would have held online programs accountable to oversight authorities, just as brick-and-mortar schools are. The bill never became law, but was emblematic of many of online education's early problems.
The Current State Of Online Schools for Higher Education
Things have changed significantly since then. While some courses and programs are still better than others, the online learning platform has undergone dramatic changes in the past few years. Most of the upgrades are related to new—and better—uses of technology.
"Online technology lets course content be presented in many engaging formats, including simulations, video and games," a 2012 Wall Street Journal article on the future of online education described. "It lets students move through material at their own pace, day or night. It permits continuing assessment, individual tutoring online, customized reteaching of unlearned material, and the systematic collection of data on each student's progress."

Teach Yourself Graphic Design: A Self-Study Course Outline
Internet-based schools are no longer trying to mimic their more traditional counterparts. This has many advantages both where education and innovation are concerned. A range of new, mostly free, online classes from top-notch institutions like Stanford, Harvard, and the Massachusetts Institute of Technology are fast becoming commonplace. Improved student-teacher interactions through chat and video conferencing are also on the horizon, as are better assessment tools that can help students keep track of their progress more regularly.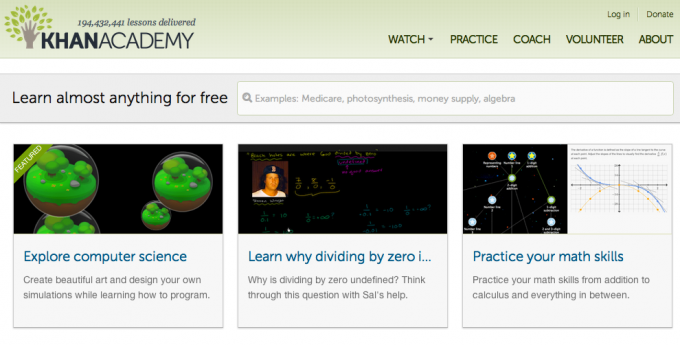 Khan Academy – Learn almost anything for free online
It's Still Not Perfect.
There remain a few flaws, however, particularly when it comes to program ranking and adequacy of available information. "The differences among schools are significant, but hard to find," John Bear, an online education expert, told The New York Times. As Bear saw it, the biggest challenge for today's students was not so much finding a program as it was finding the right program for them.
U.S. News & World Report, a long-respected authority when it comes to ranking and dissecting colleges, recently announced plans to begin compiling lists of online schools. This promises to be a step in the right direction, but is not without controversy: many online schools have already disagreed with the ranking criteria the Report intends to use.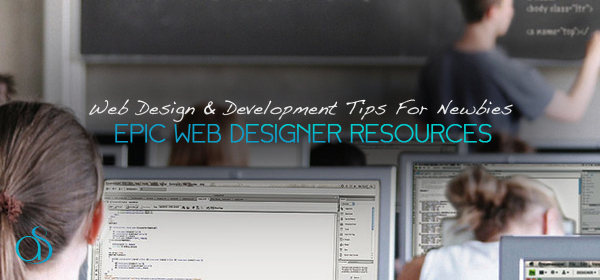 Web Design & Development Tips For Newbie Web Designers
Though there is still work to be done when it comes to online schooling, developments and advancements over the last few years are promising. As more and more schools develop and hone their Internet-based programming, it is likely that the field will only continue to improve.