All designers consume a lot of resources, books, software, and whatever other things we come across that can make our job easier. The average designer spends a ton of money every year on just these things alone – not to mention all the other expenses we have! Sure there are free resources out there, but they aren't always high enough quality to even use in our projects – so most of them really don't save us any time (and time is money, baby!). So we end up shelling out big bucks for time saving resources and tools all the time (as client demands increase daily and timelines are crippled daily lol) and it can get expensive at times – sometimes we do without just because the budget in our project just doesn't have any room for such extras. This is where Mighty Deals and their epic daily deals really shine and is the mighty savior of designer budgets everywhere! Perhaps you have heard of them, but if you have been under a rock for the past few years let me tell you a little bit about my experience with them!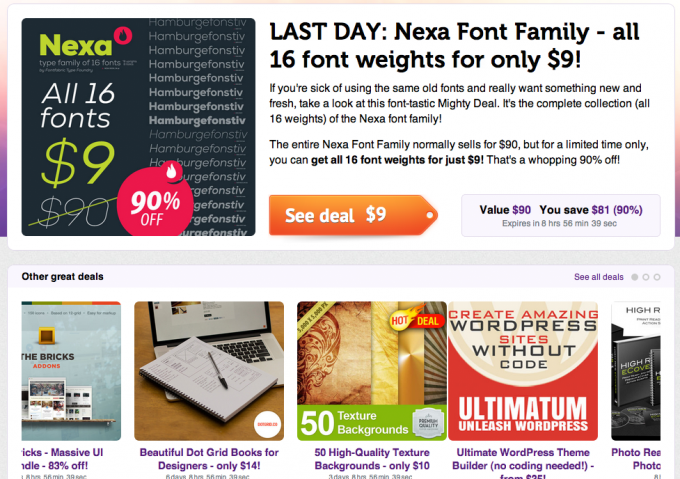 What is MightyDeals.com?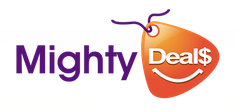 Basically Mighty Deals is a great resource for any designer as they showcase deals for designers and developers on a lot of fantastic resources such as textures, fonts, software, frameworks, tools (pretty much anything you typically hunt for to make your design work flow more efficient). You can literally save anywhere from 50% to 90% off on things like design tools (royalty-free vectors, PhotoShop actions, etc.), professional templates (WordPress, Drupal, Facebook), Mac toolkits, web development lessons and more. All of the deals are professional products and services heavily discounted for a limited time. It is like having black friday EVERY DAY! (but without the ridiculous crowds! lol)
Why Should I Use It?
I have personally bought a lot of great stuff off Mighty Deals over the years simply because it really is a good deal, usually a better deal than you can find anywhere else on the web. How can they afford to sell stuff so cheap? Well, MightyDeals negotiates closely with some of the top creative providers out there to bring you the best possible prices on the design/programming resources and tools you'll need to get the job done. Nearly all offers you see on MightyDeals.com are available exclusively on their site for a very limited time, so you need to check them out from time to time so you don't miss any super great deals.
It really is that straightforward, there are no membership fee's or any hidden costs – you don't have to be a member or anything like that. Just visit Mighty Deals daily and check out the deals they have going on – you might catch a really good one! I have seen everything from a software that I was thinking of getting super discounted over there, or a book from smashing magazine being discounted some insanely cheap price – it really is a win for everyone! The site is also really easy to navigate and use – from a glance you can see which deals you are interested in, when the deal runs out, and how much the deal is (and how much you are saving!). Can't ask for much more in a deal site!
So grab yourself a deal, save yourself some money (or someone else, you could give something as a gift to a fellow designer for Christmas! How thoughtful of you!), and support the creativity in the design world by purchasing their resources that they have worked so hard on to save you time and help you to finish your projects on time and impress your clients!
They also have some free resources too, so definitely give those a peek if nothing else!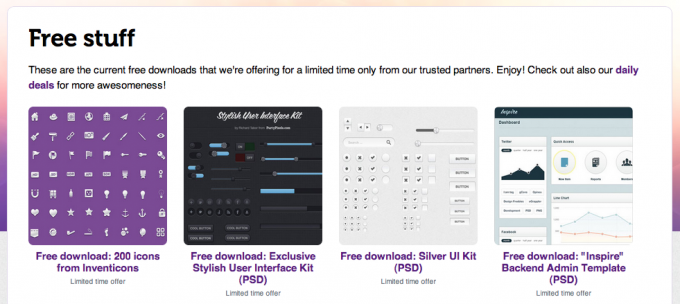 Have you used Mighty Deals? How was your experience? Let us know in the comments below! Thanks for Reading!
You like this? Don't forget to follow us on twitter @andysowards and like us on facebook @andysowardsfan! We are also on that Google Plus & Pinterest thing.