This Christmas is going to rain with computers, laptops, smart phones, tablets, Apple products and the much awaited Windows 8. Once Microsoft announced its impending Operating System, it immediately piqued the interest of many around the world. Many speculated it is a direct competition to Apple's iOS and the Windows 8 may not meet the expectations and standards. However, Windows 8 did not disappoint. The trial version released has received a lot of positive comments. It uses less energy and offers better features. Another highlight is it is compatible to touch.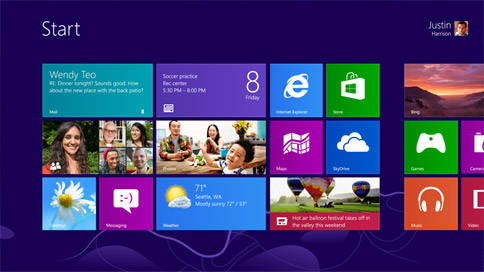 Get your hands on Windows 8 Download
With Windows 8 introduced, all the computer manufacturers have started making sure their devices are compatible to Microsoft's latest Operating System. One of the leading laptop providers HP is also trying to do the same. HP has released a series of Windows 8 products that will be available in the market. These products are compatible with and are being re-launched to include Microsoft's latest Operating System. Devices are compatible to TouchSmart technology from HP and offers some interesting features like Snapfish and Music connected by HP. Here is the list of some of the devices:
The Notebooks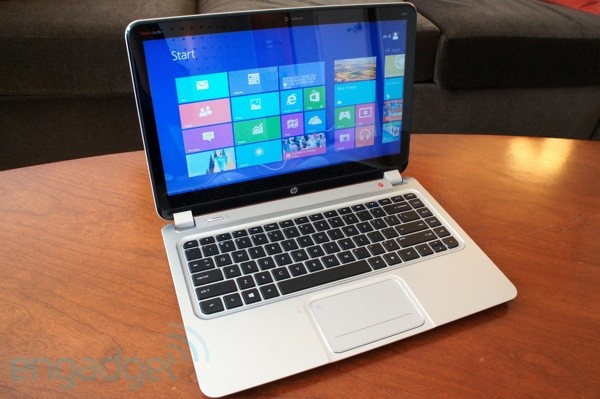 HP ENVY is a hybrid notebook with detachable keyboard. You can use it as a notebook or detach the screen and use it as a tablet as well. HP has been promoting this notebook for some time now and is expected to hit the market on November 14th. The price starts at $849.99 and is being marketed as a high-end model. Next in line is the ultrabook. The screen is 15 inches with multi-touch Radiance full High Definition display. The laptop will ship in December with an equally attractive price of $1,399.99.
ENVY TouchSmart is yet another multi-touch High Definition display with 14 inches screen accompanied by subwoofer audio. The device is open for pre-order and is priced around $799.99. Next is the HP Pavilion Sleekbook available in 14 and 15 models in US and is priced around $499.99 and $579.99 respectively. The other notebooks available are HP ENVY m4 priced at $899.99, Pavilion dm1 priced at $499.99 dollars it also offers free mobile data up to 200 MB minus any contract.
Business Notebooks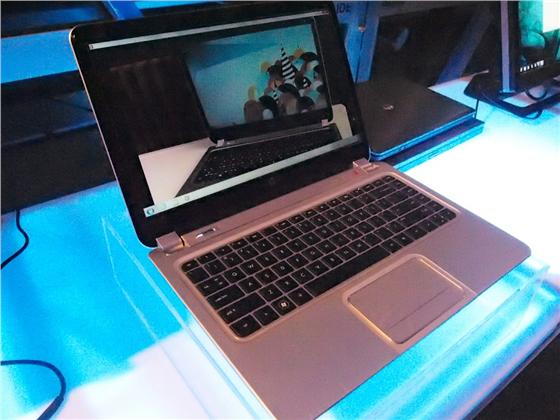 For business notebooks, HP has added EliteBook Folio to its list. It is a 947m UltraBook that will hit the market soon and the price will start around $1,049. The other popular notebook series carrying Windows 8 will be HP ElitePad 900. This is the only tablet that has made into this list. Unlike many other tablets, this one is aimed for business purposes and with a 50GB account. The prices are not released yet and it will release in early 2013.
Desktops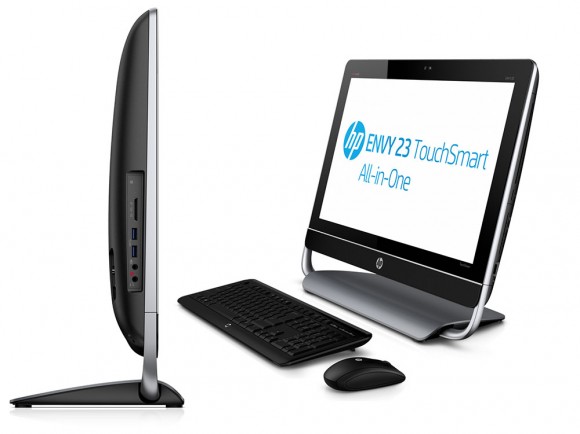 There are desktops and all-in-ones available. The HP ENVY is a 23-inch display priced at $999 and HP ENVY 20 that comes under Touch Smart is a 20-inch displaced priced at $799. Both these devices boast of High Definition display with 10-point multi-touch and are now available in eth market.