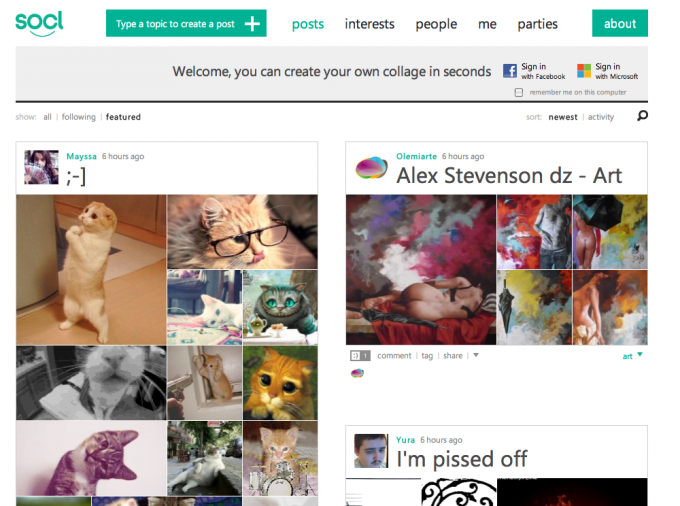 Microsoft is testing the waters of social media by opening the doors to Socl, its social networking site, which was accessible only to its employees and students. When every other business had jumped into the field, Microsoft was left behind and now they have taken the first step towards helping people socialize based on their interests. The very news of Microsoft entering the market makes us think that they're going to compete with Facebook but much to the dismay of the world, they haven't followed any of the currently popular social networking sites. Moreover, Socl is only a test version and they will add more features based on user response. The website has been developed using HTML 5 and so you will not have to use any plugins.
How does it work?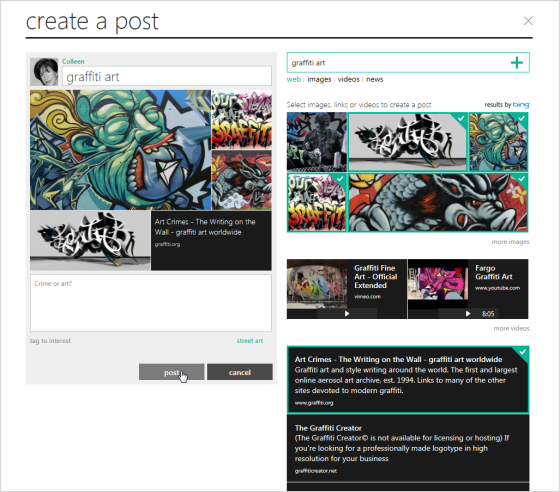 The site allows users to search for webpages, pictures and videos based on a search keyword and those selected by users are arranged as collages. Hence, each collage will be based on a theme and a keyword. Users can discuss their ideas based on the collages they have created. This resembles Pinterest but in no way close to the idea Pinterest works on. Users can also follow others on the network and follow Interests. Socl is a purely experimental form of a social search engine developed by FUSE Labs. It has a Post Creator which arranges the pictures or videos selected by the user into a compelling collage, saving them the trouble of choosing a format for arranging.
What to expect from it?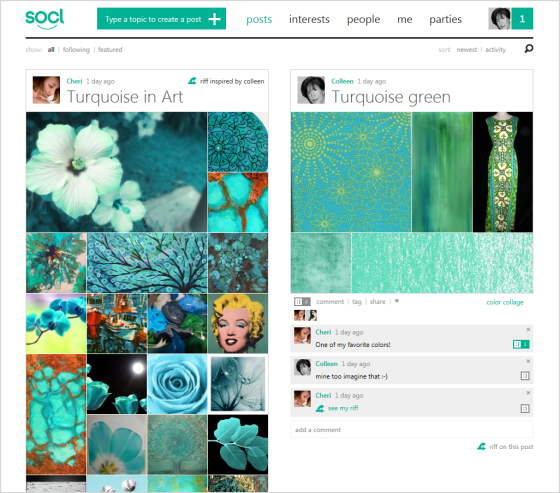 Similar to the comments found on other social networking sites, users of Socl can riff. Riff is the response that users are allowed to express on the posts they find interesting. They can add more to the collages to express their ideas and the members can see the original posts and the riffs separately. Apart from riffs, you can also interact with others using Interests. Interests are like Google Plus Communities, where you can find posts based on your interests. If you want to join discussions on technology, you can find all the posts related to technology through a keyword search and join the discussions going on.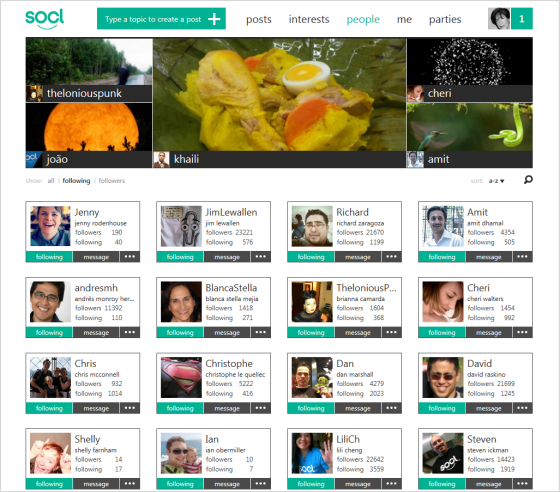 You may find many of your Facebook friends on Socl, but often, you will come across new people who share the same interests as yours. It is a platform to help smoothen information sharing and help like-minded people gather virtually to discuss topics of their interest. Therefore, you needn't necessarily use it as a social network where you discuss your interests only with your friends. Socl is now open to the public and you can log in to it using your Facebook account or Microsoft account. Logging in using your Facebook account will help you view all your Facebook friends who are on Socl too and you can also choose to share your Socl posts with all your Facebook friends.
When you log in to it using your Microsoft account, you may not be able to see your profile picture because Microsoft has currently stopped it from including it due to privacy reasons. If you want a profile picture, you can add it on the Me page. These are some of the features of Socl and there will be many improvements done to it based on members' response to the site.