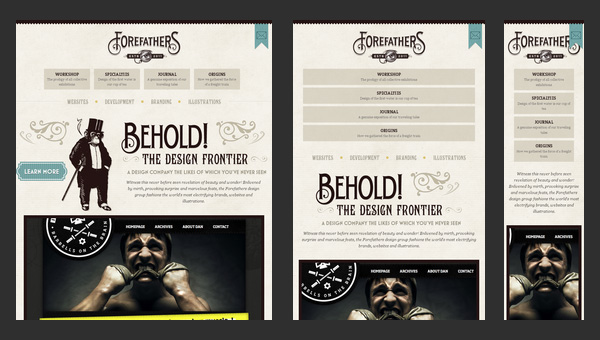 Responsive Web Design is one of the most talked about trends in Web Design today, and will continue to remain a hot topic for as long as Smartphones and Tablets continue their domination in the handheld device industry. Research shows that the percentage of users accessing the internet through a handheld device is increasing exponentially, so if you haven't considered the use of responsive design in your projects, it might be a good time to start exploring the techniques behind it.
Responsive Web Design is a term first coined by Ethan Marcotte, which went viral after a blog post on A List Apart back in 2010. Essentially, responsive web design refers to a websites ability to respond to the browser size in which it is viewed to enhance a users experience and ensure maximum exposure for the content itself. This will mean that the text is legible without having to zoom in and images are resized contextually – allowing them to fit the browser screen without the need to scroll horizontally. Many design elements become invisible or hidden when viewed on a smaller browser size, which allows the user to get access to what they visited for – the content itself.
In a sense, responsive web design is reminiscent of the old 'text-based' websites that we used to see of yesteryear, which primarily used to accommodate users on dial-up modems and slower internet connections to ensure faster page loading times. These days, whilst a responsive design does focus on the content, it also allows for some design elements to be incorporated to ensure consistency across all browsers – which is essential for any brand strategy.
Responsive web design is still in its infancy however, and as with any new design technology, it takes time to be assimilated by the design world as a whole. For the Designer, it's still very much a playground of trialling and testing new techniques – as the full potential of responsive web design is as yet uncharted.
Many designers have embraced the challenge and possibilities that responsive design presents – and you should too! Below are my Top 5 Responsive Web Designs for your viewing pleasure and inspiration…