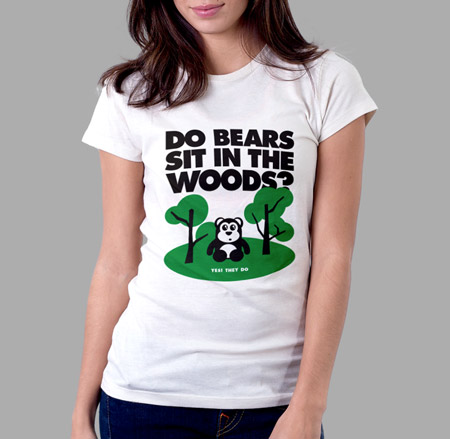 Tee Shirts. or "Tees". We all wear them, if you say you don't, you are a dirty liar! As Designers, a lot of us (often during a daydream) let our minds wander to what it would be like to "Design your own shirts" for fun, or even for some type of business plan. We've all been there, it seems easy, but it is actually a lot of hard work. If you can pull it off though, it seems to be totally fulfilling & worth it.
I have even thought about it a few times – this tutorial showcase is actually a product of my curiosity. Over the years I have looked up how to make t-shirt designs and thought about how I was going to master the tee shirt business. Hopefully my time spent doing that, will save you some time on your own personal apparel company journey! Whether you want to have a huge business or just want to generate some passive income, its definitely something to look into! You could sign up for Big Cartel, Spreadshirt or any one of those companies and sell your warez online, or you could even go as far as to hire a local printer, or even an online printing company to manufacture your designs and get them printed onto your funny shirts and other awesome apparel creations. Heck, you could even do it from home if you had good enough printing equipment and not a whole lot of inventory needs.
Today we have rounded up some of the most Epic T-Shirt Design Tutorials we could find. We also put together some amazing resources that will help you along your quest to make awesome t-shirts. I hope this post inspires you to follow your dreams of starting a clothing line, or perhaps it will just help you to master your Photoshop and Illustrator skills – and become an even better designer! Whatever this post helps you achieve, I hope you Enjoy it!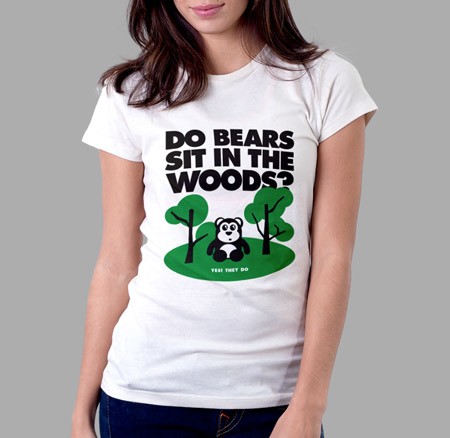 A very cute tutorial that helps you learn about designing with vector shapes inside Adobe Illustrator.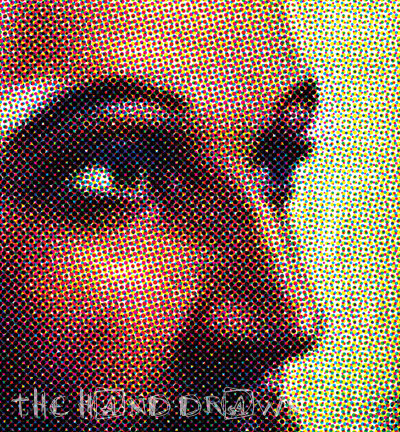 This t-shirt design tutorial uses Color Separation and the power of Photoshop to create a beautiful CMYK Pattern.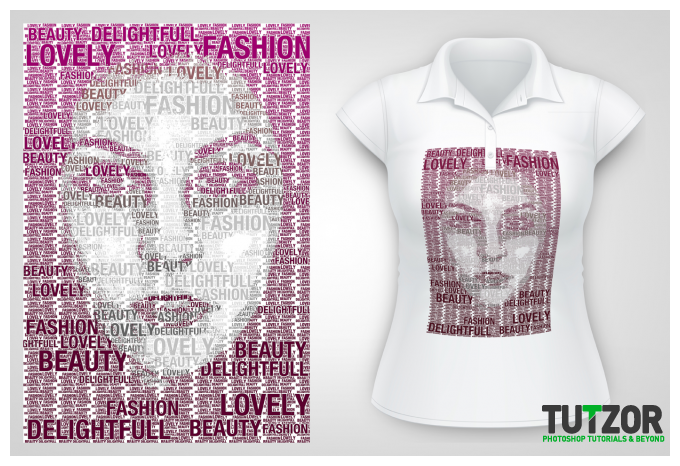 This tutorial shows you how to design your own T-shirt using a nice typography portrait. It even provides an image for you to use, but you can also use your own image of course.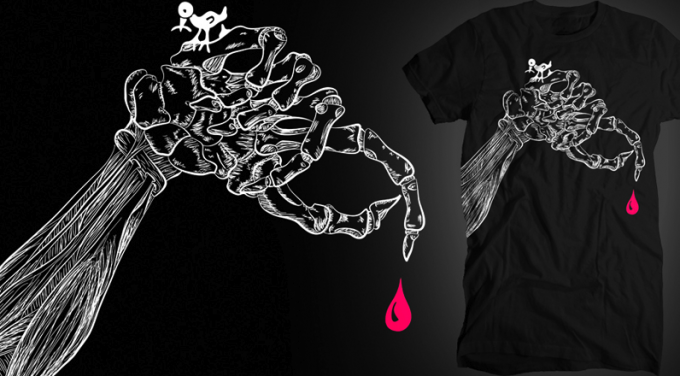 This tutorial shows you how to make photorealistic mockups of t shirt designs onto t shirts. its actually super easy! all you need is a basic working knowledge of photoshop or a similar program.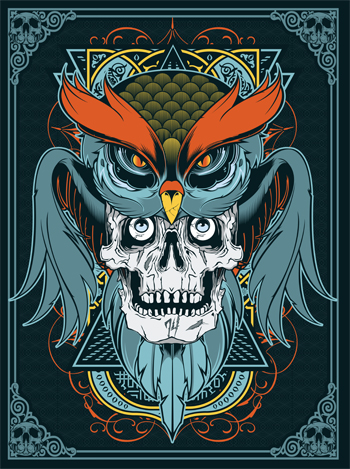 As you follow this tutorial, you'll discover lots of tricks to help you create better art and work faster in Illustrator. You'll learn how to improve your skills with line art, shading using flat fills and colour techniques for limited palettes (to keep printing costs down).
Making a T-Shirt Design in Photoshop Speed Video
Speed photoshop video of a designer creating a t-shirt design called "Heart Don't Fail Me Now". Always good to see someone else's workflow and how they work inside photoshop, even if it is sped up!
Jeff Finley of Go Media demonstrates how to use the new ShirtMockup.com website to mockup your designs on t-shirts.
This is free and super fast. Faster than mocking up with Photoshop!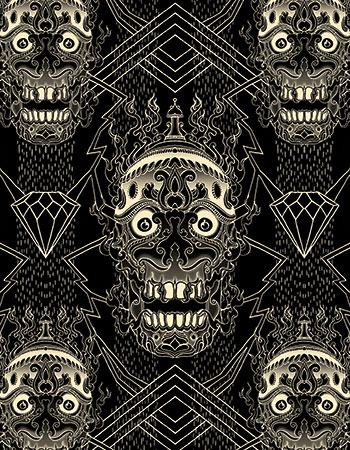 This tutorial shows you how to create shading and turn this into a bitmap shading effect, and how to duplicate drawings and reflect them, to create bold graphic designs.
While this design has been created with a T-shirt in mind, you can use the techniques to create everything from desktop wallpaper to textile designs.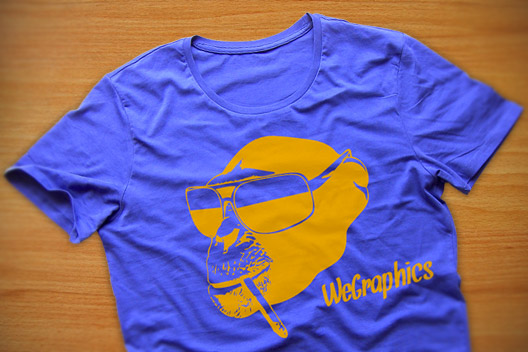 In this tutorial you will learn how to create a nice monkey illustration and how to apply it on a t-shirt. You will use Photoshop tools to modify stock images and work with shadows and color contrasts. Then you will switch to Illustrator to create the vector monkey. Even if the result can appear easy to achieve, I'm sure you will learn some new tricks with this tutorial.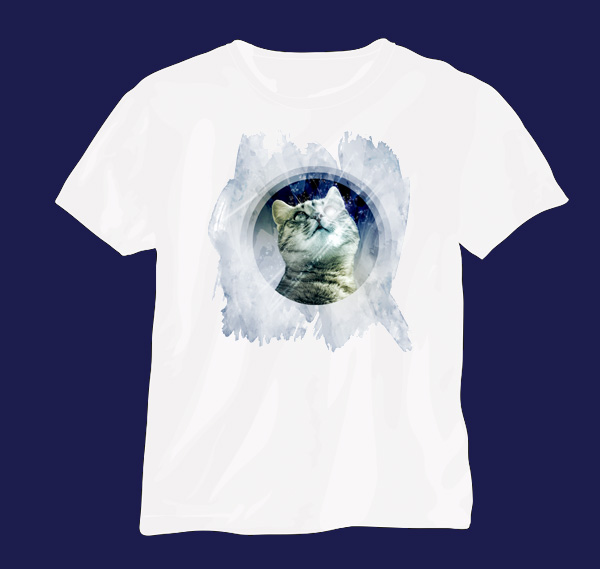 Everyone loves Cats. Everyone loves Watercolors too right? Old Gregg Does. (IM OLD GREGGGGGG – lol). This tutorial will show you how to combine those two awesome things into a tshirt design using good ole photoshop and some PS Wizardry.
How to design a T-shirt in Photoshop
This is Part 1 of a Two Part Video Series. In this first tutorial you will be Designing a t-shirt in Photoshop using simple text tools and brushes and applying color overlays.
How to convert a T-Shirt design to Vector in Illustrator
This is Part 2 of a Two Part Video Series. In this second tutorial you will be Bringing the design into Illustrator and tracing it into a Vector design.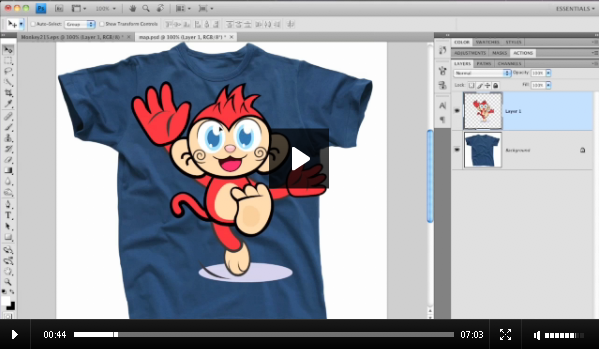 This is a nice and simple tutorial that shows you how to Use Photoshop to put artwork onto a tee shirt.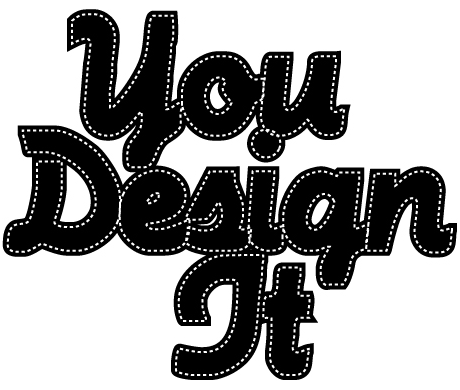 In this tutorial you will learn how to create the popular stitch look on a screen printing using Adobe Illustrator.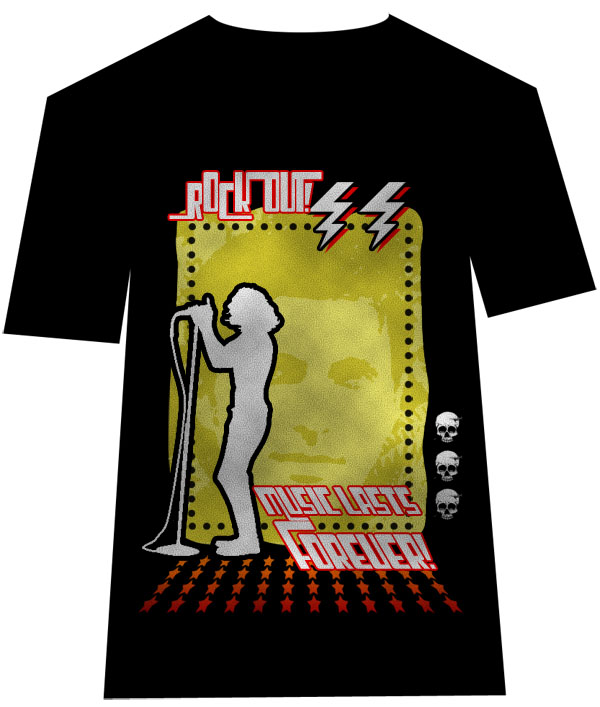 Use Photoshop to create a simple yet rockin' tshirt design!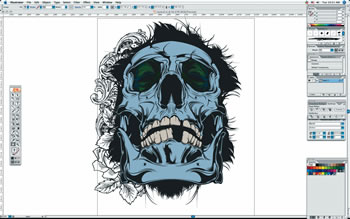 Awesome Illustration T-Shirt Design Tutorial – In the age of clip art books and simple solutions, it's rare to find good illustrations that someone invested some time into that will make its way on a shirt that we, the consumer, can be proud of.
In this tutorial you learn how to create a T-shirt design that's easily reproducible at any print shop – or even at home if you have access to some simple screen-printing equipment.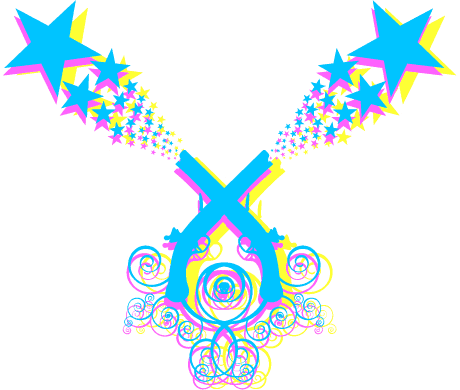 Nice simple 3D Effect tutorial for your t-shirt designs!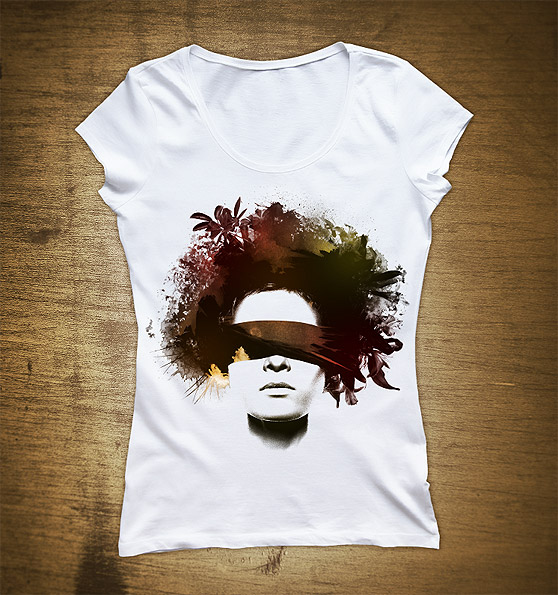 Great workflow tutorial – designing a graphic tee in photoshop.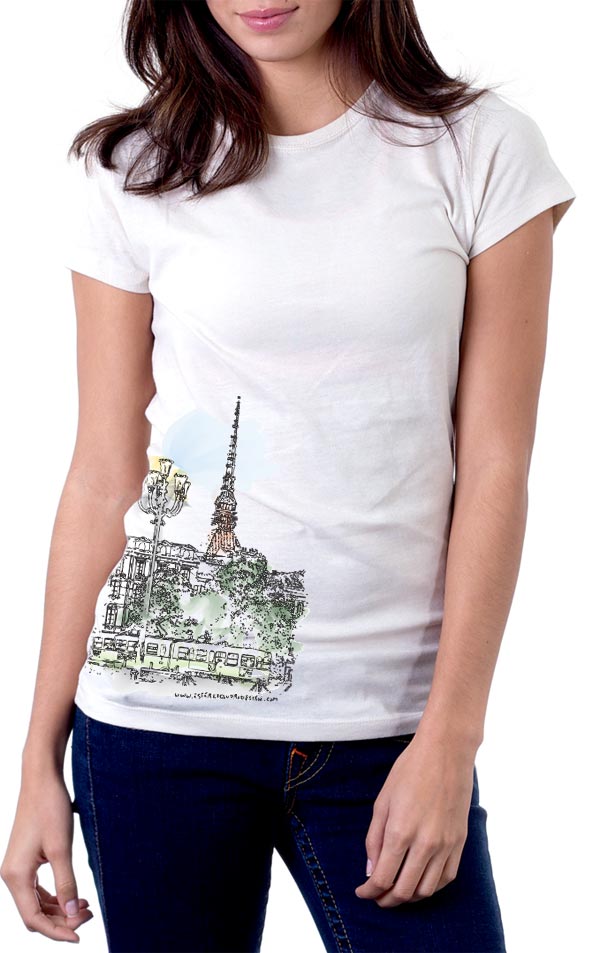 More Ways to make a stunning watercolor t-shirt design!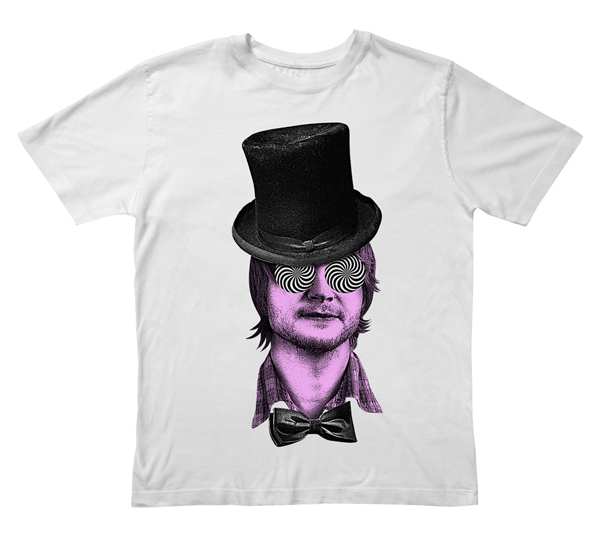 Don't feel like you have to design strictly in Illustrator for the vectorized approach, Photoshop is a powerful creative tool that can be used to great effect. In this tutorial you will learn how you can create a composite t-shirt design from photo assets and basic drawing techniques.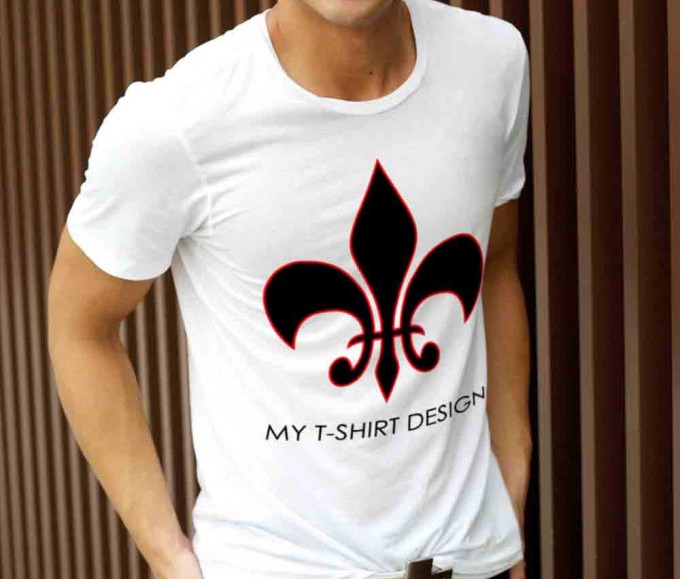 If you have ever wondered how designers put their designs on T-shirt/models, Then in this tutorial, you will learn just how easy it is to put your artwork on T-shirts with Photoshop. This tutorial uses Adobe Photoshop CS5 – but should work with most versions :).
CoD Elite, WoW t shirt design Photoshop cs5 tutorial HD
This video tutorial teaches you how to Design Video Game T-shirts on your own in Photoshop.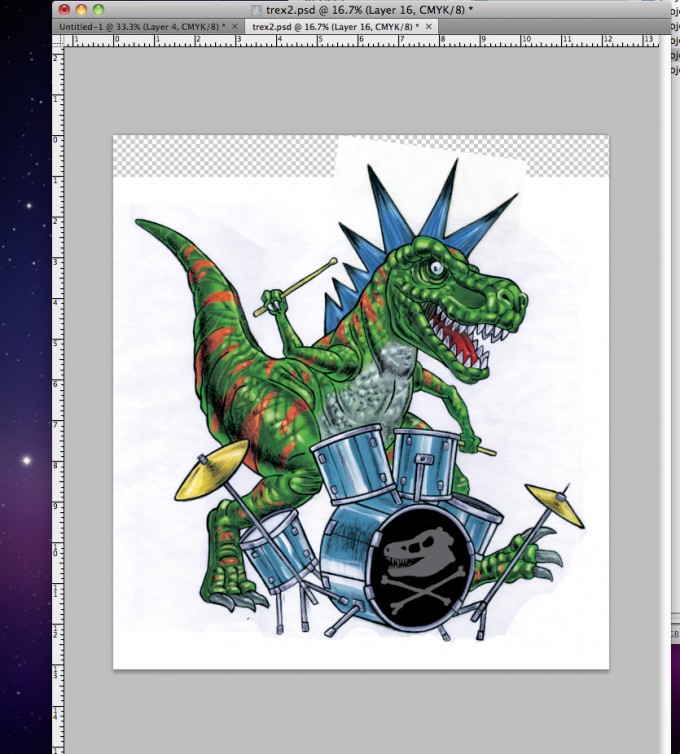 Cool tutorial for designing t-shirt graphics for Boys Shirts (4-8 yr olds) by applying an illustration to a t-shirt inside Photoshop.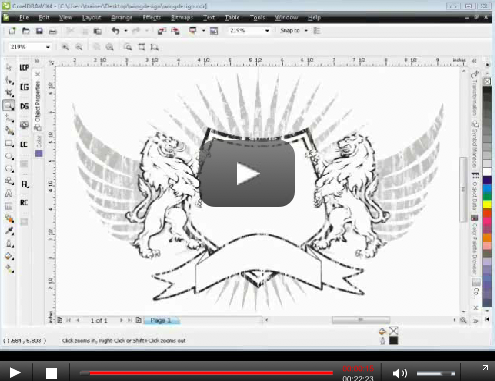 This CorelDRAW tutorial will show how to create a tshirt design in CorelDRAW in minutes.
---
Need some Epic Resources to go along with these tutorials? Well here ya go!

Helpful T-Shirt Design Resources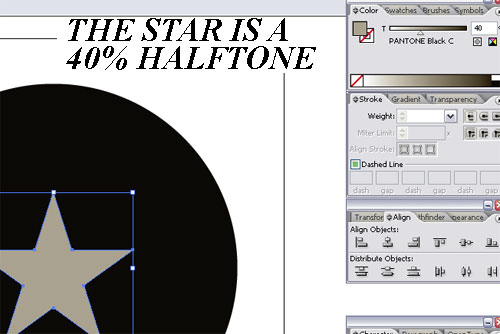 This is a really great resource for designing t-shirts. Have you ever worked extremely hard for long hours on a t-shirt design for yourself or a client, only to have the printer tell you that your design won't work for t-shirt printing? This problem is not that uncommon and in this tutorial you will learn a few easy tips on how to prepare your artwork for printing on t-shirts.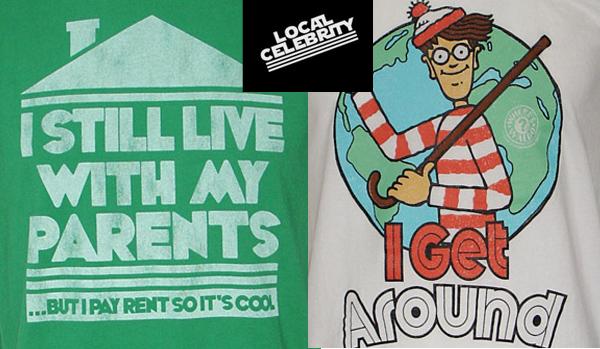 This is just a good read since we are on the subject. This article discusses the popularization of the graphic tee in some detail; first, with a brief history lesson, then a quick round up of some popular t-shirt designers, and finally with an interview of Dirty Velvet.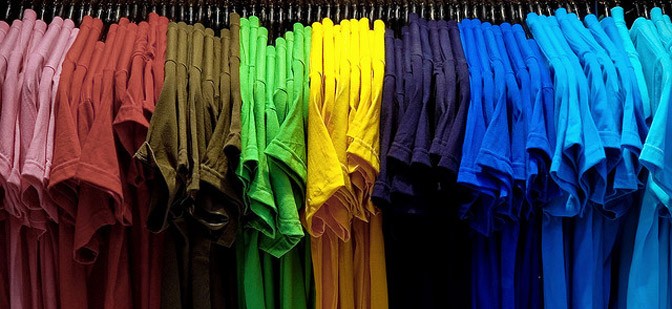 Another great relevant article to read for this subject matter. Picking the perfect blank t-shirt for your brand is an extremely important decision. With so many different options out there, choosing the one to best fit your brand can be an intimidating and difficult decision. Some of the aspects to consider are fabric quality, t-shirt fit, sizing and available colors. This article will describe each of these things and how they apply to several of the most popular t-shirt blanks.
Now that you have all these resources, This great video will break down barriers that we all deal with, and show you how to turn your passion into a concept, come up with a logo, create your first line of tees, get them printed, and finally how to market & get your first sale.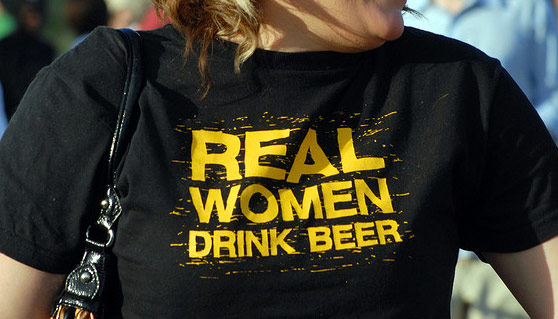 This is not an article to help you start a clothing line with all of your existing designs. There is plenty of info above for that. This is an article for an absolute beginner who wants to give t-shirt designs a go. They look at where to start with inspiration for your first design, where and how to print it, and a little marketing and self-promo for good measure.

This post is not going to give encyclopedic answers to all of your t-shirt design questions, However It WILL provide priceless insight from the front lines of the apparel industry that will get you heading down the right path.
---
Need EVEN MORE T-SHIRT DESIGN TUTORIALS!?
Well if we missed anything, be sure to checkout this article, with a megaton more of awesome t-shirt design resources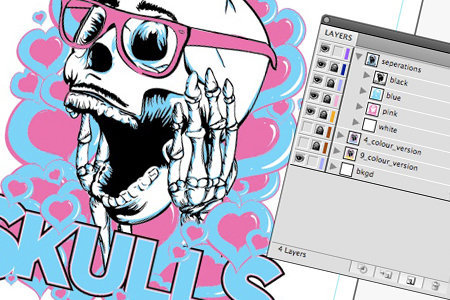 This article presents over 20 useful t-shirt graphic tutorials written by fellow designers, followed by a selection of great resources (such as vector apparel mock-up templates), an inspirational showcase to get your brain thinking and some great websites where you can submit your new t-shirt graphics.
Phew, that is a lot of info. If you guys have any other tips and tricks you have learned from your experiences of making t-shirts – then leave it in the comments below! I am sure someone would appreciate it :).
You like this? Don't forget to follow us on twitter @andysowards and like us on facebook @andysowardsfan! We are also on that Google Plus & Pinterest thing.