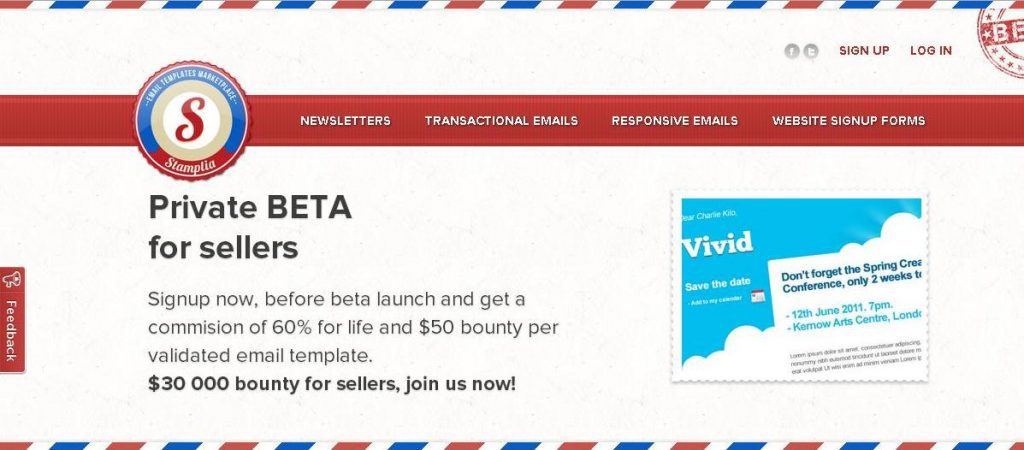 Being a webdesigner is a job to die for: you juggle with ideas, paint them in vivid images, play around with color combinations, styles and textures and then enjoy the satisfaction that the whole world can see your work on the Internet.
But here's something to think about: how much of your time do you actually spend brainstorming and creating designs? In other words, how much of your time are you forced to spend doing other less pleasant things, such as negotiating deadlines and fees with your client, receiving feedback and making changes (that you don't really agree with), or simply trying to figure out what the client wants? I'm sure you've gone through this process dozens of times and I tend to believe it's not your favorite activity.
Honestly, wouldn't you rather create a design that you'd love to use yourself? Wouldn't you like to work on good-looking, user-friendly designs that make a statement? If you've nodded your head excitedly to both these questions, then you should hurry up and make an account on Stamplia, the first dedicated marketplace for email templates.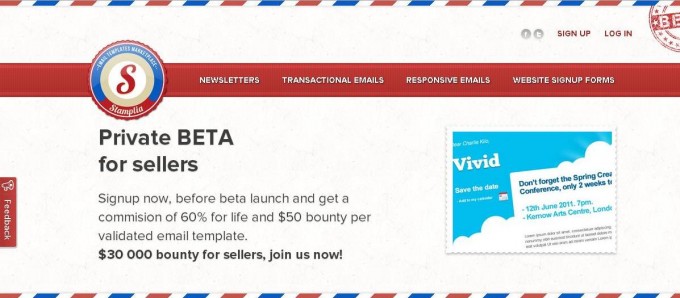 Stamplia has just launched its beta version and is currently waiting for talented designers like you to submit their work. There's a wide range of designs you can choose to create, ranging from transactional emails (confirming a registration, an order, or a notification, estimates, invoices, etc.), to newsletters or online registration forms.
Let's say you've just designed a beautiful HTML email template and you've submitted it to the website. Now you have to wait for the Stamplia team to check out your work and see if it meets their standards. If your design passes the "examination", you get a $50 bonus simply for being accepted. But that's just a small fraction of what you can earn from one single template.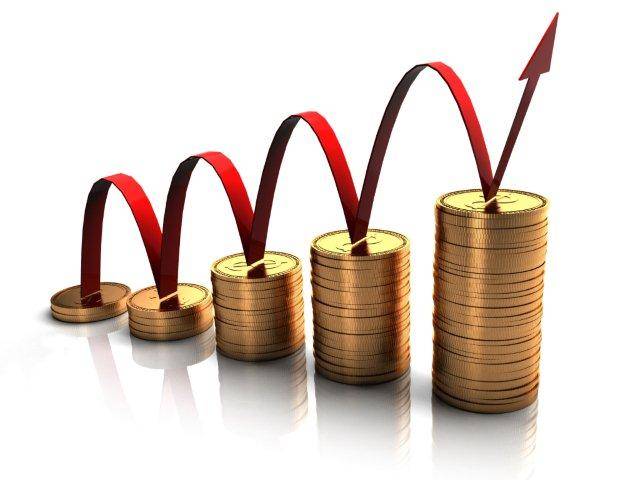 Once your design is accepted on the website, you'll have hundreds and thousands of potential clients looking at your template. If they like it, they can buy it off Stamplia and you get a 60% commission with every sale. This means you only work once, but you can cash in money for months and even years after submitting the design to Stamplia. Easy money for a job well done.
And let's not forget the main advantage: you get to make as many templates as you want, without going through client briefs, negotiations, deadlines, stress and compromises. Stamplia takes care of all the admin business, so you can focus on creating high-quality, "clean" email templates. No unnecessary fluff, no "fill in ALL the white space" and other absurd requests of this sort. It's just you and what you love to do. A great way to revive your passion for webdesign, don't you think?