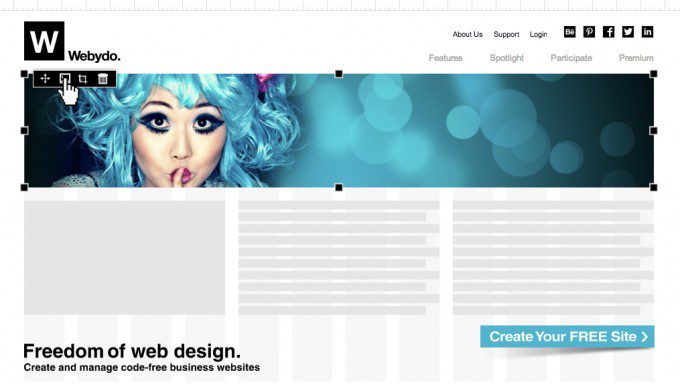 Designers, we are here today with another review for you of a platform that will help you to ditch your reliance on developers and design websites with your design skills and no code required! Today we are talking about Webydo, a website platform that lets designers that are passionate about design create unique websites for themselves or for their clients. Sounds cool right? Well there is more, but first let's introduce you to Webydo and what they're all about.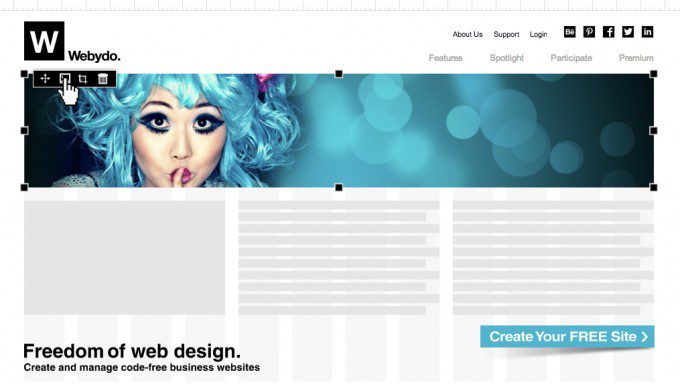 Meet Webydo!
Webydo is a professional website creator that enables graphic designers to create and manage exceptional HTML websites, without writing code. With this sophisticated online platform, designers can bring any design to life and with just a click of a button, publish an advanced HTML website with a friendly built-in CMS for the website owner.

We are living in an era of design. In today's rapidly changing global economy, good design has become the key driver in creating value and establishing a competitive advantage. Good web design improves the way people interact online, and designers like you are at the forefront of innovation. We are passionate to empower your creativity by eliminating all technical barriers, providing you with total independence and facilitating the creation of exceptional web design. Together we are transforming the web from its technical "dark ages" into a rich human experience.
Code Freedom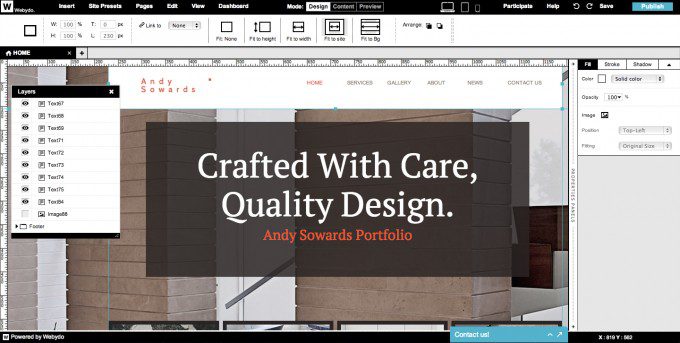 Here is a peek into the design view
The best part is for designers that despise code, don't worry, you won't touch it. Webydo allows you the freedom of building your website designs as if you were using Photoshop – no coding required. You get powerful features to manage the look and feel of the site design as well as its content. Using the sophisticated DMS (Design Management System) publishing your website is a breeze. You also have the benefit of knowing that the code that Webydo creates for you is the latest standard, with cross browser/device compatibility in mind as well as SEO. So, if you need a website and have no knowledge of code, you will surely want to give Webydo a try.
Peace of Mind Management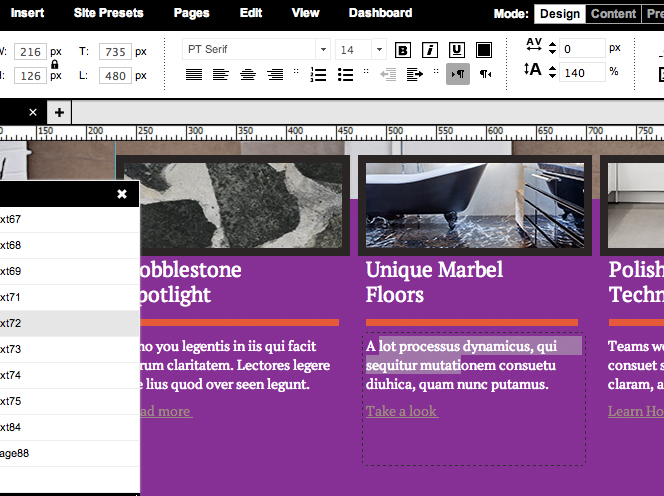 This is more than just a website builder, it gives you peace of mind knowing that your site will be able to compete side by side with modern custom made sites. The platform generates a cross-platform code updated to the latest industry standards, guaranteeing that your website will look exactly as planned on all browsers and devices. You can also create a responsive website [a]in no time with ease.
Setting Webydo apart as the professional go to website builder for designers are some of their features like the ability to send invoices to clients right from the dashboard and to also brand the CMS by adding your or your clients logo also right into the dashboard.
It also offers many advanced web design features that you may have not even have been aware were an option in the first place, such as a grid generator, smart guides and snapping, layers window, text caption for images and galleries, the ability to design sophisticated forms, set corner radiuses and other elements' properties such as fill, shadow and stroke, and more. Also you have the peace of mind knowing it is equipped with an advanced cloud hosting infrastructure that's monitored by a team 24/7, and your website will be live and secured even during the biggest traffic storms.
Ease of Use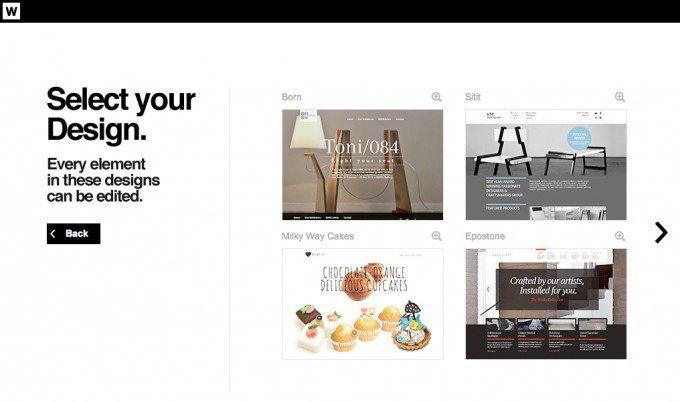 If you haven't been able to tell so far, Webydo is taking. You don't even have to take our word for it, you can give it a try for free. Inside Webydo's backend, the integrated CMS editor is truly a WYSIWYG (What you see is what you get). Any changes made on the CMS canvas, reflect exactly how the content will look to your site users. In addition to it being easy for you, it's truly intuitive for your clients as well – you can setup site permissions based logins for your clients and can even decide what they can and cannot edit – there are also sophisticated analytics for your site so you can impress your clients through the whole process. Heck, you can even bill your clients straight from the backend system!
By Designers, For Designers
As we have mentioned, this platform was created by designers, for designers – so you know it solves a specific problem that a lot of designers have where they need to spend money on a developer or have some sort of friend who can help them code out what they have in their head. Well now, designers can utilize a platform like this to save not only time, but money as well. Here are just a few of the sites that designers have churned out while using Webydo.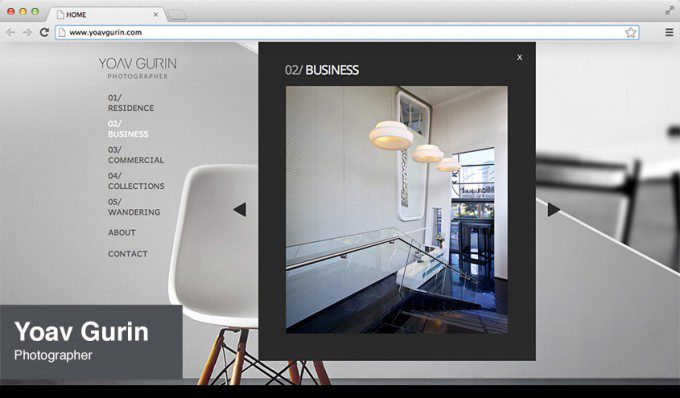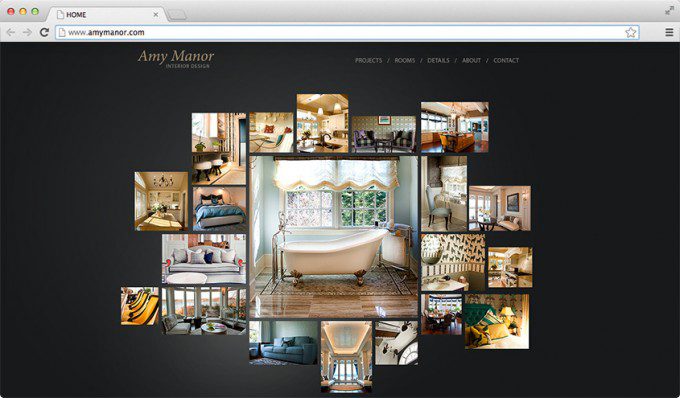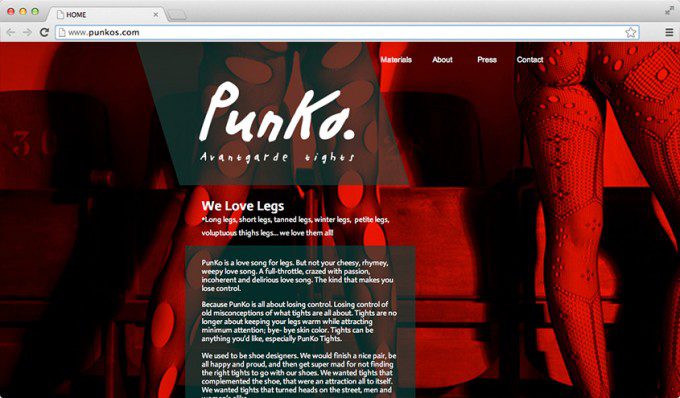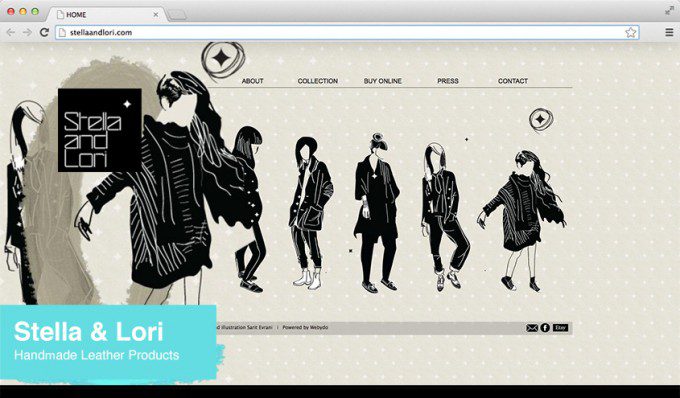 Help Guide The Platform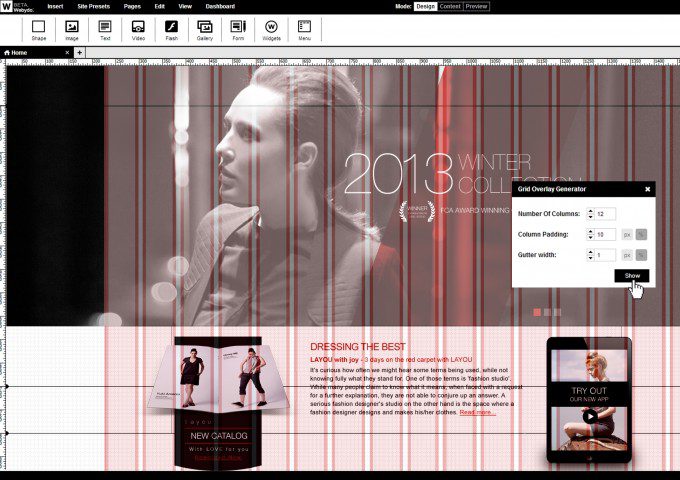 Don't see a feature you desperately need? Have an idea that could totally change the game and improve things? Well the good thing about Webydo is that your input matters! You could actually have an effect on the future of this website creator [b]and have a chance to contribute to make things better for yourself and others, that's pretty cool – it's all about community!
Bottom Line
If you are a designer or creative that needs a website then you have nothing to lose (literally) with giving Webydo a try. There is no easier way to design a website. Right now you can even get a discount using this promo code when you sign up "AndySowardsVIP65%OffWebydo"! So give it a try and let us know what you think in the comments below – or if you have already had a chance to try it then share your experience with us!
Thanks for reading! We will have more reviews of more awesome products soon, so stay tuned!