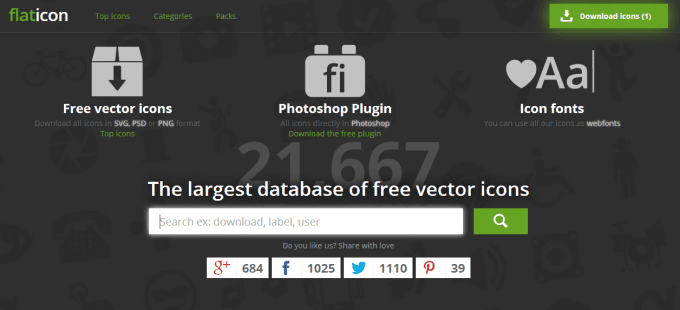 Our friends over at Freepik have launched their latest project, Flaticon, the world's biggest vector icon database with 22,000 high quality vector icons. A project with free files, free to use, even for commercial purposes. It is pretty fantastic and since we love freebies, and I know you guys like freebies, so we thought we would share it with you!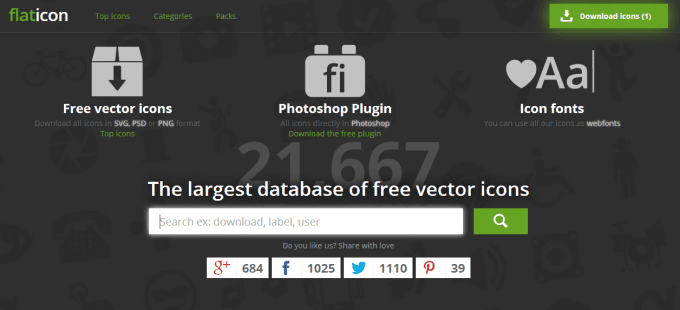 Obviously free vector icons is cool in it's own right, who doesn't love free stuff? AMIRITE!? One of the coolest things they have done however is they have their very own Flaticon Photoshop plugin, that allows you access to the Flaticon database without leaving your work environment in an updated, synchronized way!! LIKE MAGIC. PRODUCTIVITY++.
Photoshop Plugin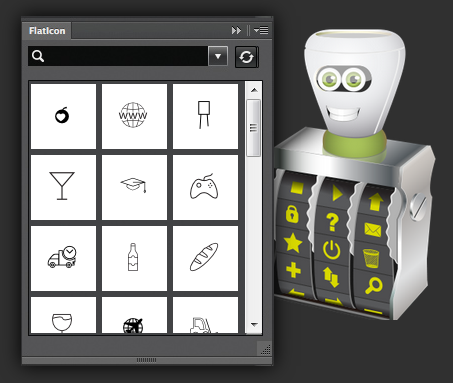 Simply install the plugin, once it's installed, the Flaticon plugin improves the graphic designer work dynamic by not having to leave the Photoshop desktop every time you need a new icon (or lots of icons) to incorporate into your design.
The plugin connects directly to the database and incorporates the icons to a view in Photoshop so you can see what you are getting, you can also customize and adapt them, making your work even easier. Until now, it was necessary to import any icon vector to Photoshop using Adobe Illustrator.
This new plugin from the Freepik development project comes about to make the life of designers and developer's easier, besides following the trends of international design that leans toward vectors, as it's customizable to any shape and size with a responsive result.
FlatIcon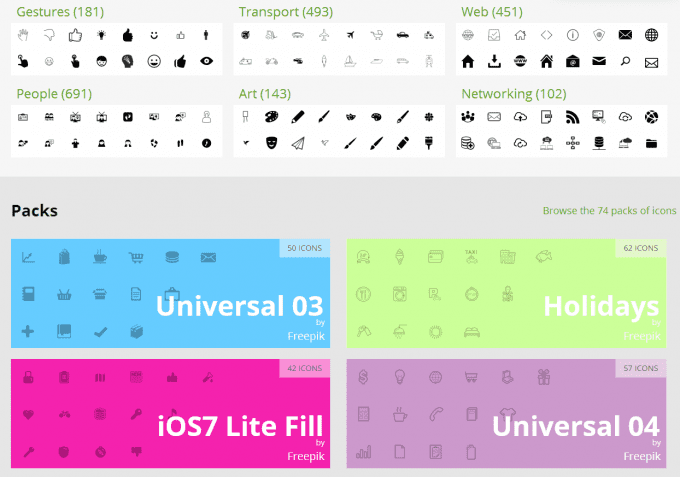 There are SO MANY resources to find free icons all over the web, so what makes Flaticon different?
Besides the awesome Photoshop plugin, it has become the world largest and more important icon vector database, nowadays with more than 22,000 files. Many created by Freepik's own design team in the most diverse designs and styles, and the rest comes from Creative Commons external resources.
Flaticon gives users like you the opportunity to download the icons for free and directly from the web as PNG, SVG and Webfont. The last thing is that the user can build a webfont icon and use it both web development to mobile application development.
This project joins the Freepik family that is the graphic resources search engine leader on the Internet with more than 8.5 million visits per month, 1.4 mill files available and more than 100 mill downloads.
Have you tried FlatIcon? Know any good free design resources? Let us know in the comments below! Thanks for reading!