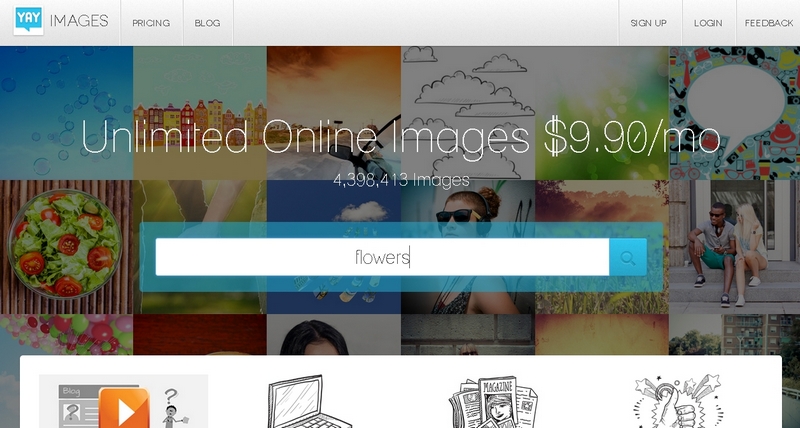 Where do get your images from? Designers, content managers, advertisers and bloggers have a constant need for thematic images to use in their work. Unless you want to pay a fortune to professional photographers, reach out to microstock agencies and dive into their vast selections of affordable images that you can purchase in a matter of seconds.
Everyone I know in my line of business has several stock photo merchants close at hand. It's always good to own an account with more agencies, because each has special offers and some even give away treats for free, from time to time. Nonetheless, if you were to ask me whether I hold one stock source above all others, my answer would be yes. There is an upstart marvel called YAY Images that I'd like to tell you about.
What is YAY Images?
You can use it to stream images online at the lowest cost known to man. Not download, modify, and upload them again – Stream. To put it another way, you can leave Photoshop out of it, use a phenomenal in-browser editor to alter your photo, and paste the code on your site, blog post, or newsletter. It's going to be hosted by YAY Images indefinitely, so in the instance where you cancel your subscription (which, by the way, you can do anytime) or it comes to an end, you can be at ease knowing that nothing will ever happen to your precious, past work.
Streaming allows you to take as many 700 pixel-wide photos as you need, for $9.90/month. Two other types of subscriptions cover the demand for digital and print projects. Go for Digital if you're busy with a PowerPoint presentation, app, or e-book – you'd be paying $49.90/month for up to 1000 stock photos of 1500PX (and no daily limits). Lastly, the Print plan is focused on crisp 3000PX images that you can use in a magazine, newspaper, and other forms of print advertising – for $99.90/month.
YAY is Spotify for images. It's a breeze to find the ideal photos through its search engine. And you just have to try the visual search from the advanced filters panel! Drag-and-drop any photo there – be it from YAY, your own property, or something you've noticed on another website – and you'll be looking at the closest matches to it. Click on the one you like best, choose a plan, connect your credit card and that's it – less than it takes to make a sandwich.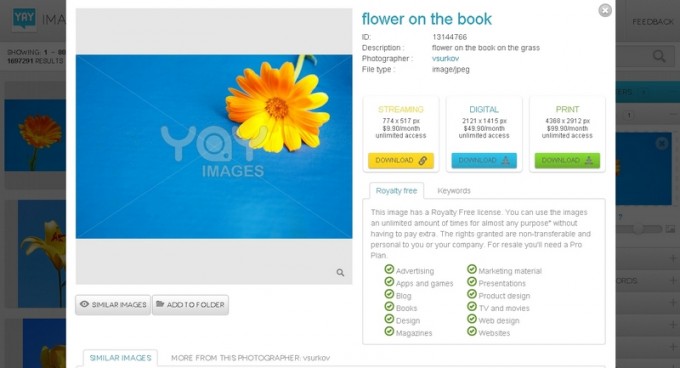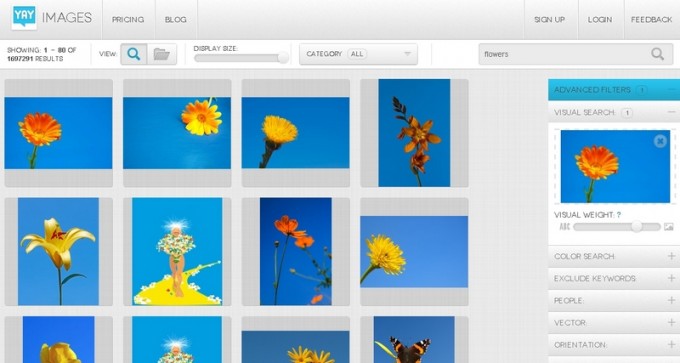 Stream stock photos for free for a whole month using this exclusive code: FREE_TRIAL_ANDYSOWARDS. The coupon can also be engaged to benefit from a 20% discount to Digital, or 10% off Print.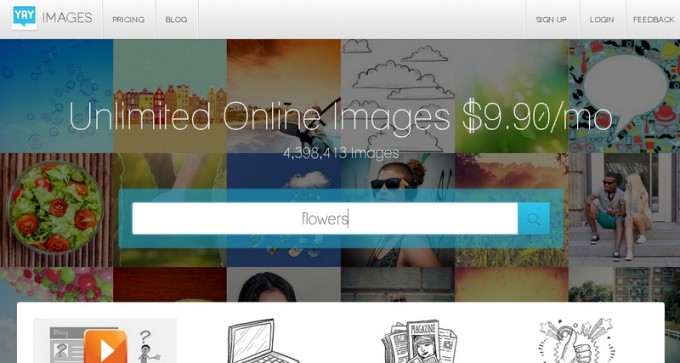 Below, you will find some spectacular stock images from YAY's shelves. You can tell that this agency doesn't fool around when it comes to quality.