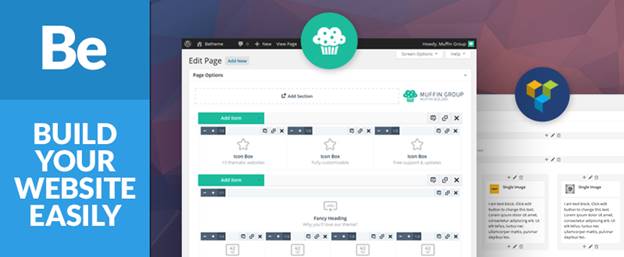 When you have a pre-made layout to serve as a web page foundation, and you also have the right page-building tools to do the heavy lifting, it's easy to put together a top quality eCommerce website in a relatively short time. It's also advantageous to have easy access to a top tier support organization should you encounter a bump in the road, or if you want to try something new and unfamiliar.
Pre-made layouts are conceptual designs. They provide web designers with valuable insights as to how their final products might look like. When they can be edited, they can also serve as powerful productivity tools, since you no longer have to initiate a page design starting from a blank screen, or from a template that is somewhat lacking in design insights.
See which of these examples could serve as a starting point for your next project:
Software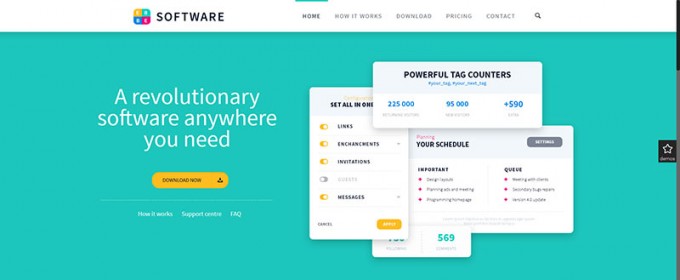 Agro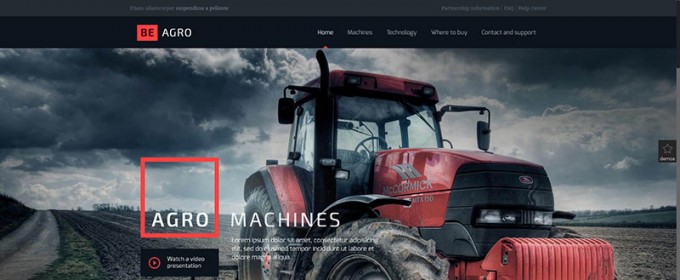 Interactive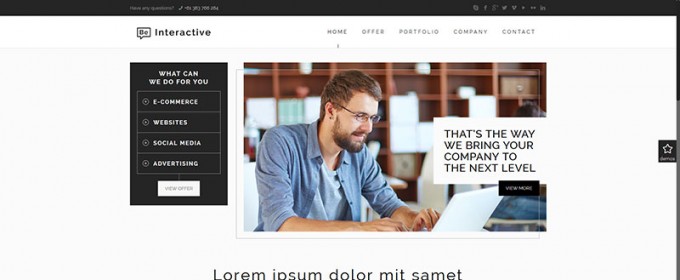 Sport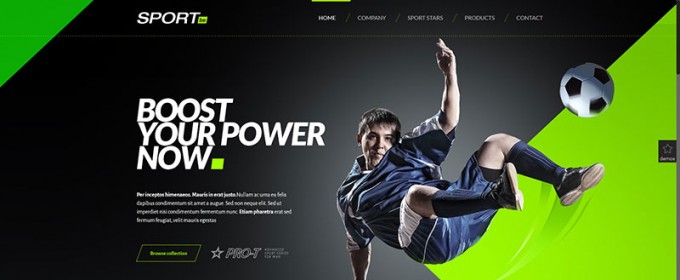 Finance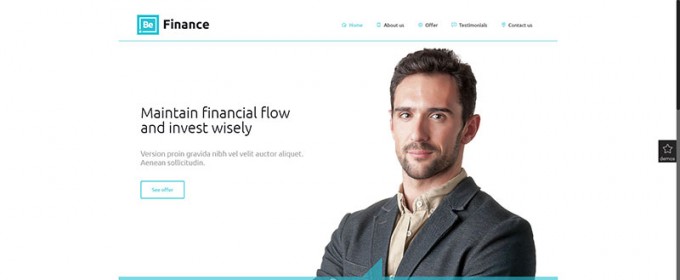 Store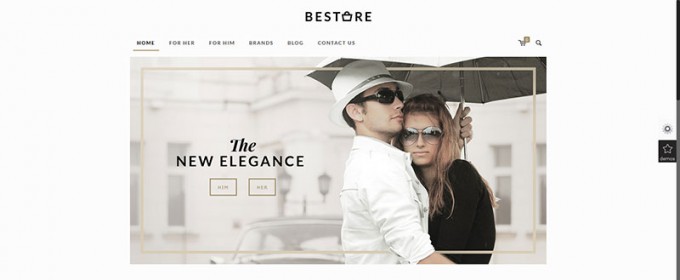 Translator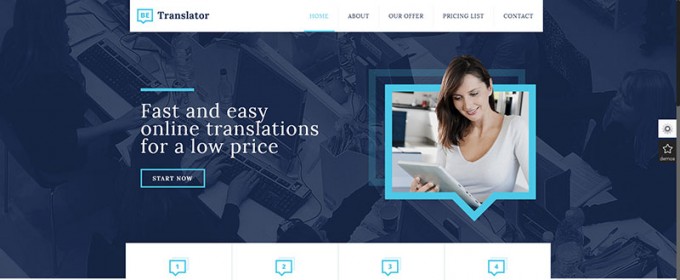 Select and Install One of Be Theme's 100+ Pre-made Layouts
Finding a pre-made layout that will get your project off to a fast start need not be all that difficult. You can in fact make your selection with a single click, and you are then on your way to creating a beautiful website.
Here is what is involved: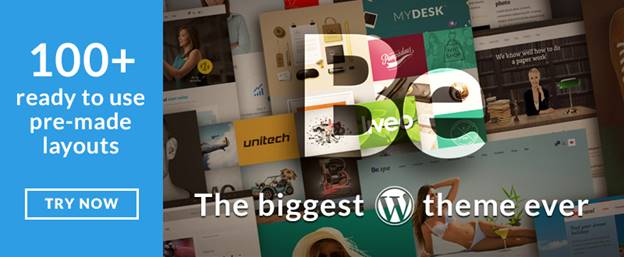 You may have found that one of or more of the above layout examples offered some possibilities as a basis for a website or a web page. Imagine having more than 100 of these layouts covering a range of topics and categories at your fingertips.
With its 100+ ready to use layouts, and its wealth of page-building features and design elements, Be Theme is the biggest WordPress theme ever. Pick a layout you want to work with, and with just a click your project is underway. You will find the Muffin Page Builder a delight to work with, while Be Theme's header style options and shortcode features provide unlimited flexibility in creating your design.
The Editing Process
Once you begin editing the layout and building a page, you may not want to stop. It's that much fun, and that easy. Watch this video before we get into the details. It only takes a minute, and it will show you how installation and easy editing is.
The video portrays a lightning-fast sequence of events, but because Be Theme is so easy and intuitive to work with, you'll find that you are moving along at a pretty fast rate once you get started.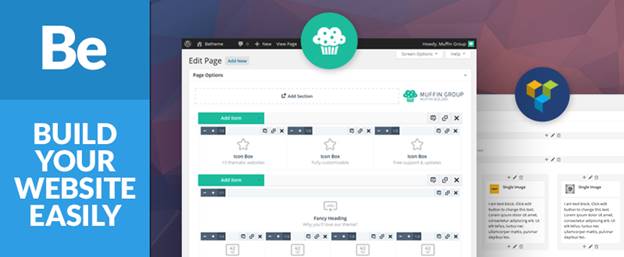 Having selected and installed a layout, you're only 3 easy clicks away from editing, with an additional click required to bring the Muffin Builder into play. You should be off and running in less than 60 seconds. Muffin Builder's learning curve is not steep. It is in fact rather flat, and you can learn how to drag, drop, and edit as you go, and selecting a base grid to work with and customizing a header style is every bit as easy.
Surprise Your Clients; and Earn more Money
Since this premier WordPress theme is so easy to work with, your clients won't have to spend a week or two waiting to see how you are progressing. You can have a sample page or two ready to show a client within hours, if not minutes, and it may only take a day or two to have a small to medium size website up and running.
In any event, your clients will be surprised and pleased with your productivity, and double pleased when they see your invoice and the labor costs you have saved them. When you have a tool kit like Be Theme to work with, you can expect to get paid quickly, receive fair compensation for your efforts, and complete more projects in a given time than you have ever been able to do before.





Costumer Support is there for You 24/7
Support comes from several places. This Theme's Elite Authors have put together an excellent Users Guide, and as you are getting started you will find the video tutorials extremely helpful. In the unlikely event you encounter a problem you are unable to resolve, the world-class Be Theme support team is ready to give you the assistance you need, and they will do so promptly. You can also expect a rapid response to any question you may have. You will get friendly, personal assistance without having to drill down through a series of menus to get in touch with a real human. The support team is there for you all day, every day; and they are professional problem solvers.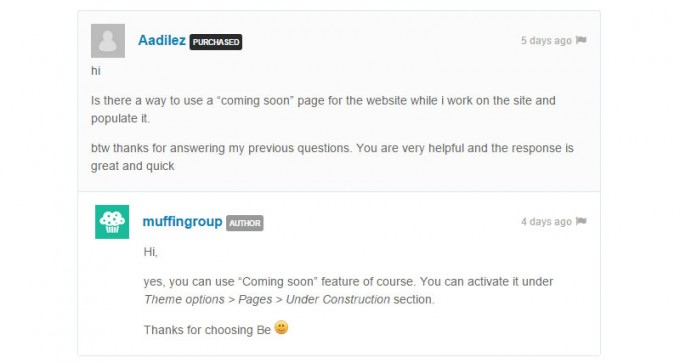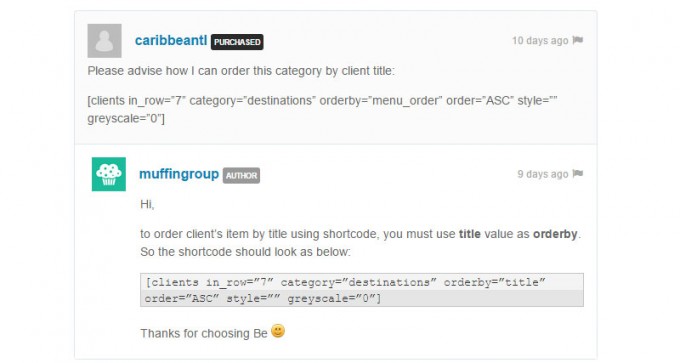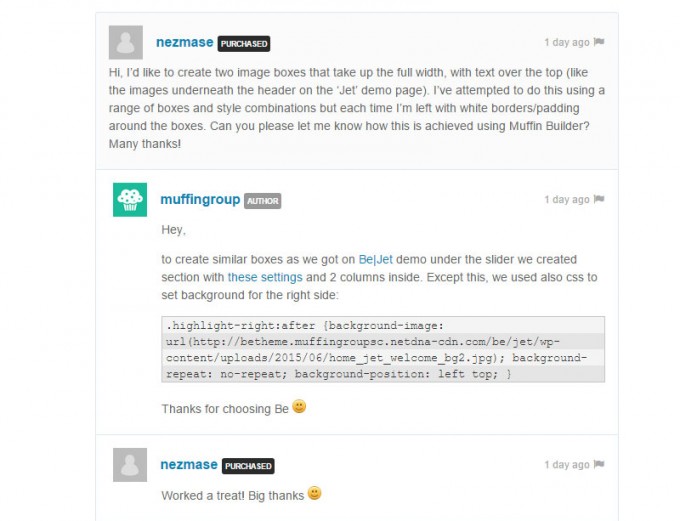 There's More
You have seen the tip of the proverbial iceberg with respect to the range of page-building features embodied in this multipurpose WordPress theme. Find out more about the advantages it offers the web designer by visiting Be Theme's website. The collection of 100+ layouts is more than impressive, and the layout demos are definitely worth a look. Find out more about what the its features bring to the table, and see what else is packed into this 5-star ThemeForest product. You will begin to understand why 16,000 web designers have made Be Theme their WordPress theme of choice.