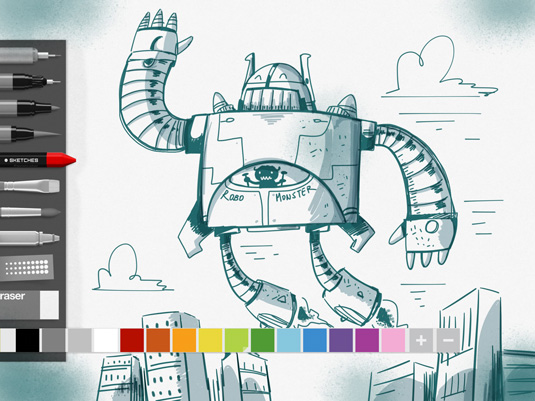 Traditional forms of art have long inspired artists to flex their creative talents to produce some incredible masterpieces. However, advances in digital technology make it even easier to create uniquely inspired pieces of modern art that dazzle audiences.
Here is a brief look at some of today's top digital tools for modern artists:
Art and Design
In the past, drawing and painting relied heavily on the artist's skills with traditional media. Modern artists can now stretch their imaginations in completely new ways with the emergence of so many apps and programs for art and design.
Amaziograph is a cool app for iOS that lets users create an endless array of patterns, tessellations, and symmetrical images to produce creative pieces.
Another powerful app for digital artists is MoMA Art Lab for iOS. Users are encouraged to explore different techniques made famous by other artists to create their own drawings, images and artworks.
Drawing and Sketching
Using some of the new digital art apps now makes it easier than ever to create realistic watercolor paintings right on your iPad. Apps such as Auryn Ink offer a user-friendly interface to simulate using various types of brushes, techniques, canvases, and colors to produce stunningly original artworks.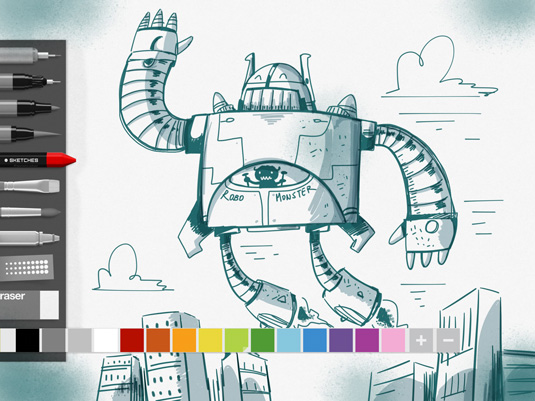 24 best iPad art apps for painting and sketching
 
Sketch artists can also leave the sketchbook at home and create stunning drawings right on their iPhone or iPad while they're out on the go. Paper by 53 is an iOS app that allows artists to draw and sketch directly on the screen using a fingertip or a stylus. Sketches can be created using pencil-fine lines or filled with various watercolor effects and shades.
Photography
Photographers have embraced the digital technology changes that allow them to get seriously creative with photos. Apps such as Fotoffiti for iOS make it easy to turn existing photos into unique forms of street art using filters, shapes, layers and text to produce unique effects.
Music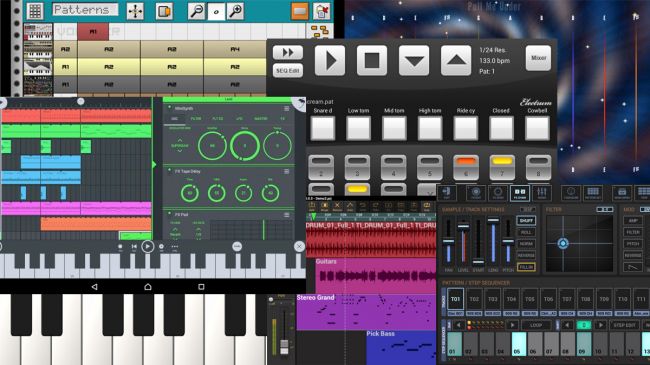 The best Android music making apps in the world today
Budding musicians now longer need to rely on mom and dad allowing the band to practice making music out in the garage. These days, technology has made it easy to produce music digitally on your own using the best tablets and apps instead.
Hooktheory is a website that allows you to create your own music quickly and easily. Create a melody, add some harmonies, and experiment with your composition until you've finished your new song.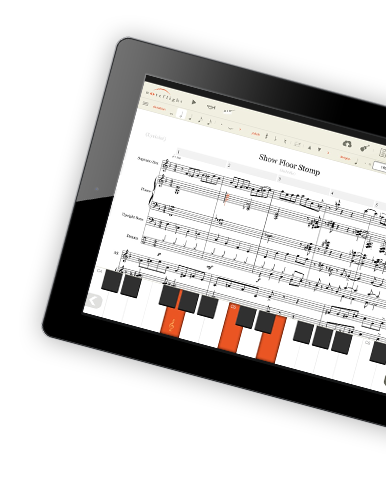 Noteflight app for Music Notation
Noteflight is another excellent music composition website that lets you write your own music using a range of different instruments to create the sound you want.
With so many great options for budding digital artists available, it's now easier than ever to create stunning pieces of art. However, some artists find the sheer range of digital technology available overwhelming.
Rather than think of apps as an easy way to short-cut the creative process, why not combine digital technology with modern art techniques to make the most of both media. The result could be a unique form of artistic expression that helps to expand the world of art overall.
BONUS: More Resources!
As if this wasn't enough resources for your next project – we have some more for you! Check out this extensive list of 68 Best Painting Apps and Design Software – this pretty much covers all the apps you could possibly use (and need!) to get the job done!