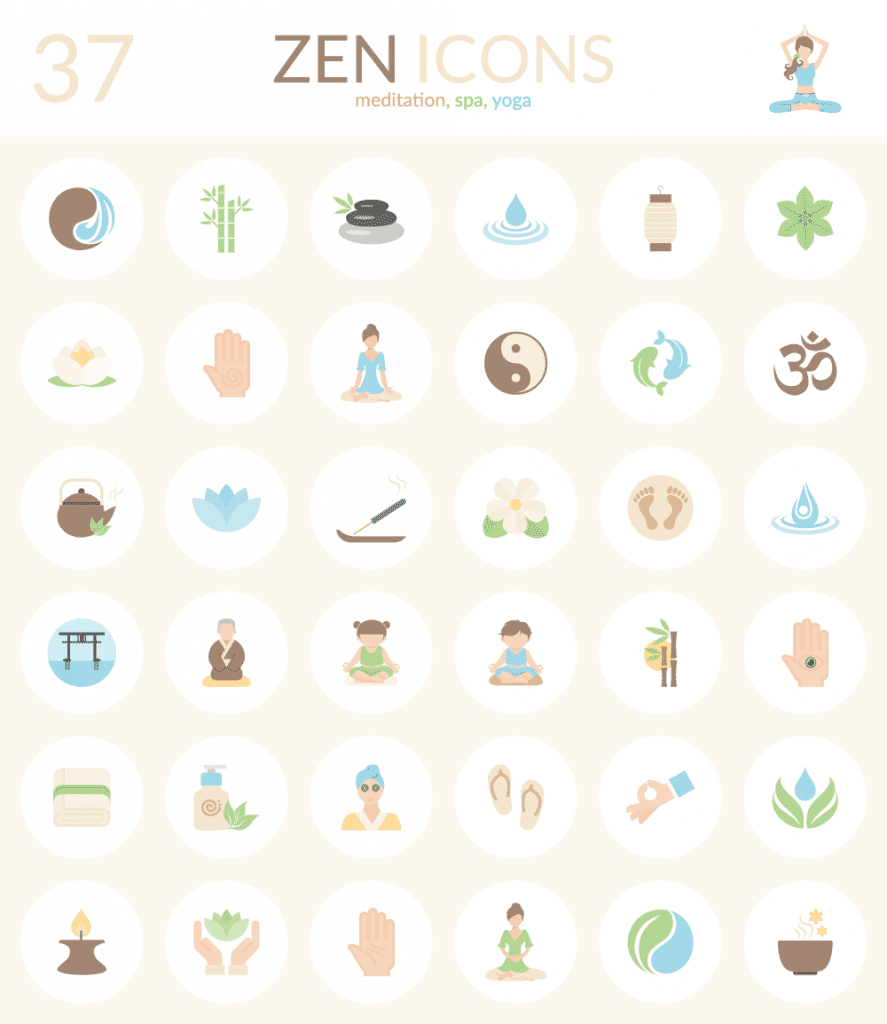 Today we have an exclusive icon set from our friends, 1001freedownloads.com who provide free vectors for designers. The set contains 37 calming and relaxing zen themed flat icons, all available for free. These would be perfect for a yoga studio, mommy lifestyle blog, or a spa or any place that has a peaceful vibe to it. This collection of icons includes PNG (1024 x 1024 transparent png image of each icon)files, a PSD file, AI formats and EPS files.
Here's a full preview of all 37 vector icons for quick reference. Download yours below and enjoy!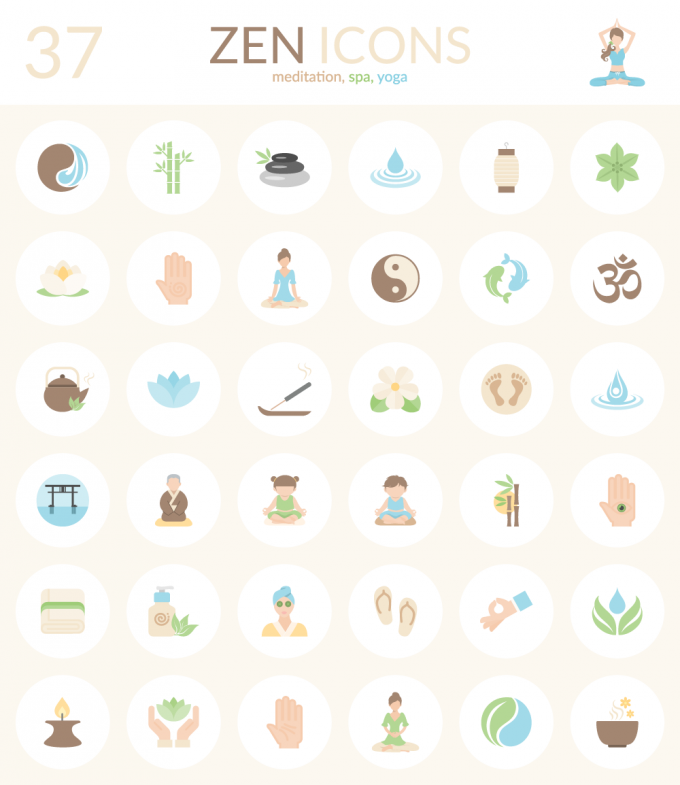 Zen Icon Set
Terms of Use
These icon sets are licensed under a Creative Commons Attribution 3.0 License. The icons may not be resold, sub-licensed, rented, transferred or otherwise made available for use.
If you'd like to share these icons, please refer your friends to this page.
Liked the icons? Have you used them in a project?
Share your comments and links below and let us know what you'd like to see next!