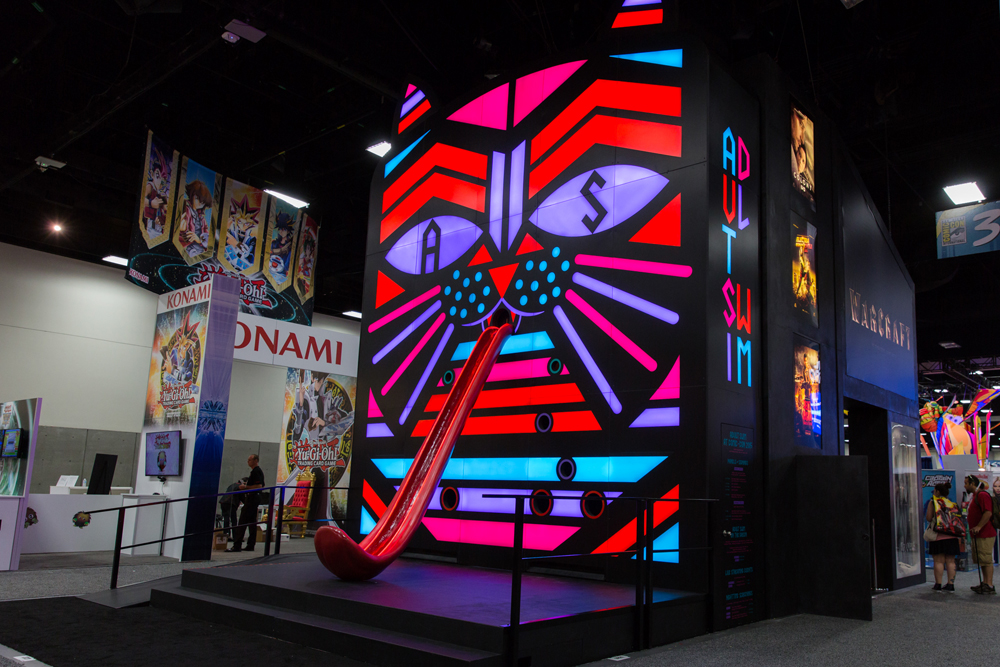 The truth about trade shows is that they can be highly stressful. However, they're more than worth all the time, effort and stress, because they're hugely beneficial, or at least, they can be. It's no secret that effective networking is the key to business success. And that's just what trade shows are – massive networking events.
Of course, trade shows can be incredibly daunting. This is especially true if you're a small company going up against a lot of larger and more experienced traders. However, the important thing to remember is that just because you're a smaller company, that doesn't mean you are less valuable.
Believe it or not, if you get your booth right, you can be just as successful as any of the larger brands in attendance. The question is, of course, how should you go about doing that? To make it easier to make the most of trade shows and get your booth just right, below are some of the secrets of success. Take these on board, and you're sure to be the star of the show.
Have an action plan in place
Whatever you do, don't just turn up at a trade show without a plan to execute. If you're going to be successful, it's crucial to have an action plan in place. Because, without an action plan, you will struggle to make the most of your time at the show. You need to know what you should be doing when, to ensure that you get as much out of it as possible. Ask any successful entrepreneur, what the most important thing is for trade show success, and they'll say an action plan.
With that in mind, it's clear just how crucial an action plan is. Planning for a trade show can take months because there's just so much to think about. It's not just a case of choosing your stand position and deciding how you'll decorate your booth. Your action plan should consist of how you'll make the most of your time while you're at the event. Will you stay on your stand the whole time or will you walk around introducing yourself to people? A plan of action is a must, so before the event, make sure to sit down and put one together.

Comic Con Trade Show Ideas Dark Horse Comic's Booth
Give the right first impression
As an exhibitor, it's crucial that you are approachable. The first step to doing this is ensuring that you make a good first impression. This means dressing in a smart, professional manner, and ensuring that your team does the same. This could be wearing suits, or it could be dressing in uniforms. It doesn't matter which option you opt for, just as long as you give off a good first impression. Being smart and well groomed is an important part of creating a professional image.
Giving off a good first impression also means being friendly and polite. As people go past your stand smile and say hello. Don't go straight in for the hard sell if someone stops off to chat, build a rapport with them first. Ask them what they're doing at the event and see what they say, and then go from there. The more friendly and chatty you are, the better.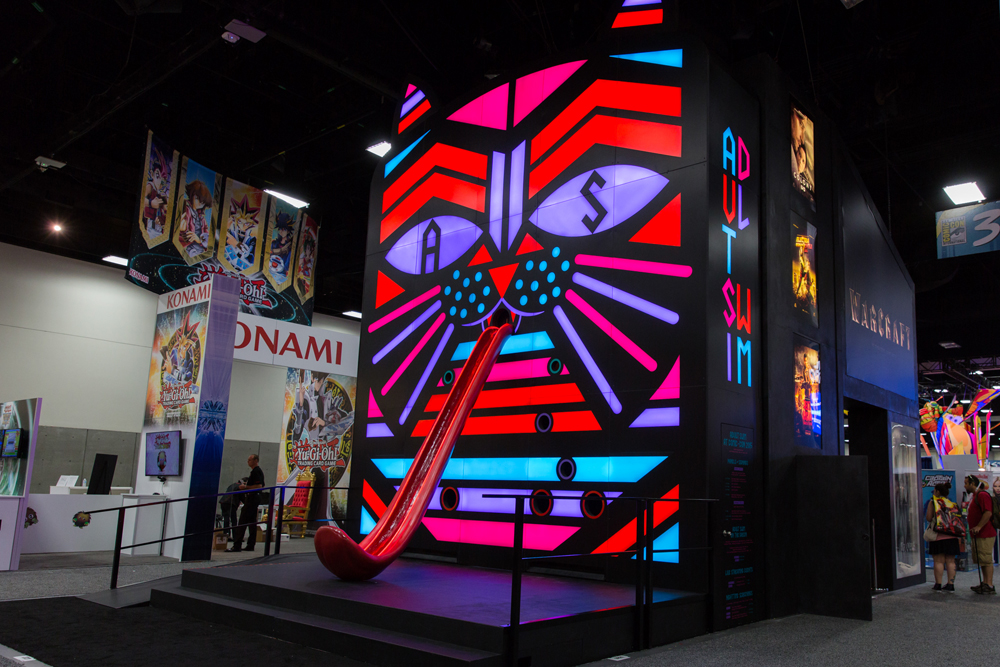 Adult Swim Comic-Con Booth & Brochure
Create a booth that's smart and well-designed
One of the most important things when it comes to trade shows is ensuring that your booth is smart and well-designed. This is important, as there are going to be hundreds of other competitors in attendance. In order for you to get noticed, your booth needs to stand out from everyone else's. Otherwise, people are just going to walk straight past it. While you could design your booth yourself, it's best to use a professional service, like Steelhead Productions offer. This is because, by using a professional booth design company, you can ensure that your booth stands out for all the right reasons.
As well as incorporating the usual banners and literature, find ways to make your stand unique. Remember, the more unique your booth is, the better, as the more interest you will get. How about adding a video presentation to your booth – something that's interesting and eye-catching? Or, what about doing live demonstrations? The more interesting your booth is, the more likely that you will be a success. So, take some time to get creative and think outside of the box.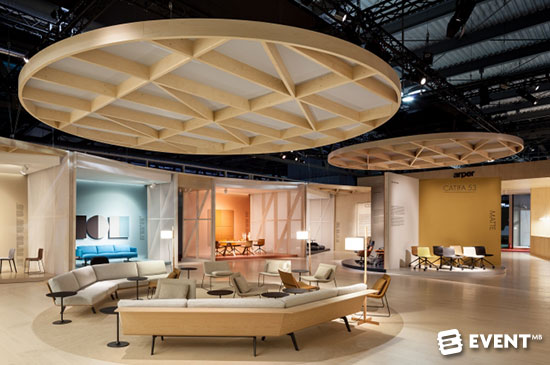 10 Inspiring Exhibition Booth Designs
Set goals for the show
Just like you set yourself weekly goals while in the office, do the same for trade shows. If you don't have goals in place that you would like to meet, you won't have anything to motivate you to work as hard as you possibly can. So, it's important to set yourself things to aim for, so that you are able to make the most of your time as an exhibitor. Write your goals down somewhere that you can look at them throughout the day, to ensure that you're doing all that you can to meet them.
For each day that you're at the show for, set yourself goals like how many contact details you want to get. Or, the amount of leaflets you want to give out. Aim high and be positive – this is important if you want to build a prosperous brand. If you're not sure what goals to set yourself, think about why you decided to attend the trade show in the first place. Did you want to expand your customer base? Did you hope to meet other like-minded business owners? Take the reason that you wanted to attend in the first place and use it to set goals for your time at the trade show.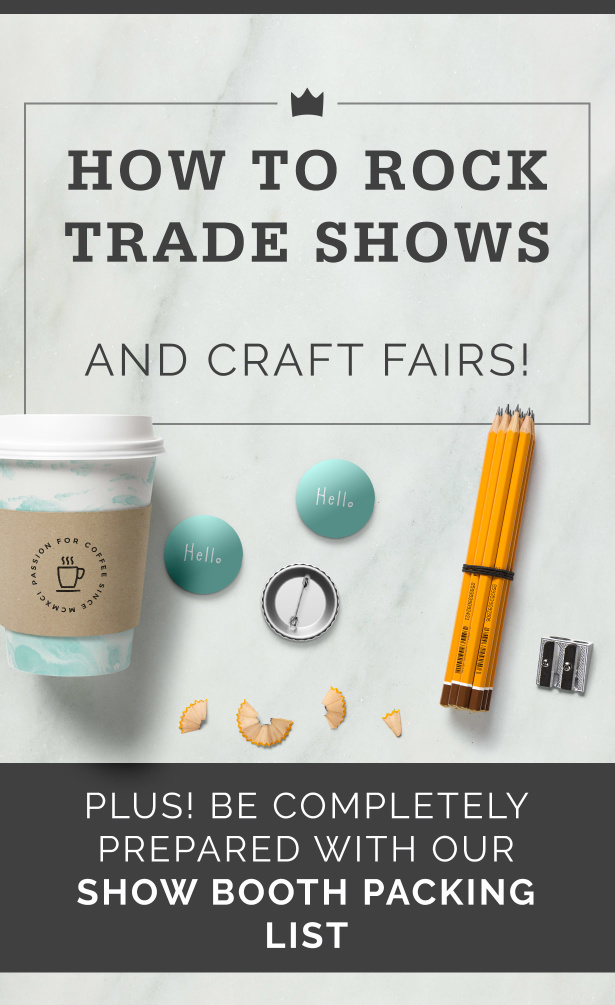 CRAFT FAIR AND TRADE SHOW TIPS FROM EXPERIENCED SELLERS
Bare the 80/20 rule in mind
While it's important to tell attendees about your brand, what you don't want to do is talk too much. So, it's a good idea to bare the 80/20 rule in mind – this means listening 80% of the time and talking 20% of the time. This is important, as by implementing this rule, you can ensure that you don't talk too much. As well as that you actually listen to what people who stop by at your stall have to say.
If you're a bit of a chatterbox, try to limit yourself to asking questions. As that way, you will have no choice but to listen to the answers. Ask things like what made you come along to the show, what are you looking for, and are you having a good day so far. These are all questions that should get people talking, allowing you to listen to what they have to say, and workout if you can help in any way.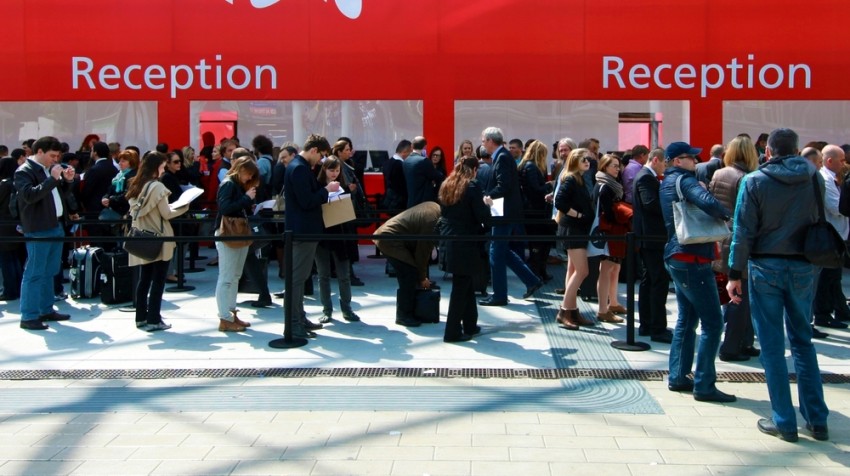 6 Tactics To Drive Traffic To Your Tradeshow Booth
Know how to get people to your booth
One of the most important things when attending a trade show is knowing how to get people to your booth. Because when there are so many different stalls to compete with, you need to have some incentives on offer. Think competitions, giveaways, cake, and bubbly. If people see a sign saying that there is a competition or giveaway, then they are going to instantly be drawn to your stand. After all, everyone loves to take part in competitions and giveaways. The same goes for cake and champagne – if people see that you're offering cake or champagne, they will be instantly drawn to your stand. This is because everyone loves a freebie.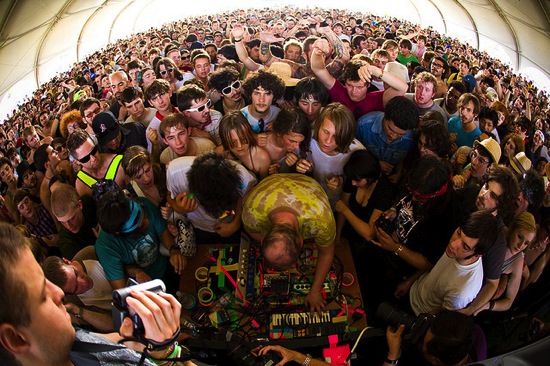 20 Tactics to Drive More Attendees to Exhibition Booths
Have information packs on hand
As it will most probably be incredibly busy, it's a good idea to have information packs on hand to give out. This is so that whenever anyone asks for information, you don't have to stress about giving them the right leaflets. Instead, you can just pass them an information pack. Obviously, as well as containing lots of useful information, these can also contain a couple of little freebies. (Freebies make everything more appealing.)  Ideally, you want these freebies to be branded with your company name – branded pens, for instance, are quite a popular option.

SDCC PREP: 2016 Guide to Swag & Freebies San Diego Comic-Con Tips
Take a team along with you
Obviously, you're not going to be able to stay at your stand all day. So it's a good idea to take a team along with you to help you manage things. They can help you to set up your booth, as well as sharing the daily duties. For instance, while you're on the stand, you could send a couple of team members out to mingle and give out leaflets. Or, while you're getting lunch, you'll have someone to cover your stall for you. To make attending a trade show easier, less stressful and more enjoyable, it's a good idea to take a team with you.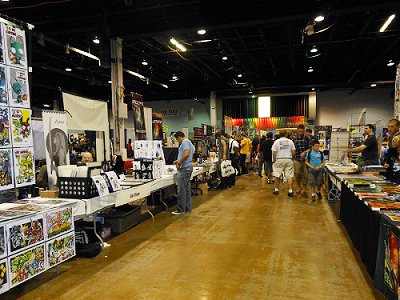 How Small Businesses Can Rock Their Next Trade Show: Tips from Chicago Comic Con's Artist Alley
Trade shows can be incredibly beneficial, so it's important to attend them. Don't let the fact that your business is small put you off, just remember that some of the best things come in small packages. To ensure that you make the most of your time when attending a trade show, take note of the above tips for success, and your company will shine.