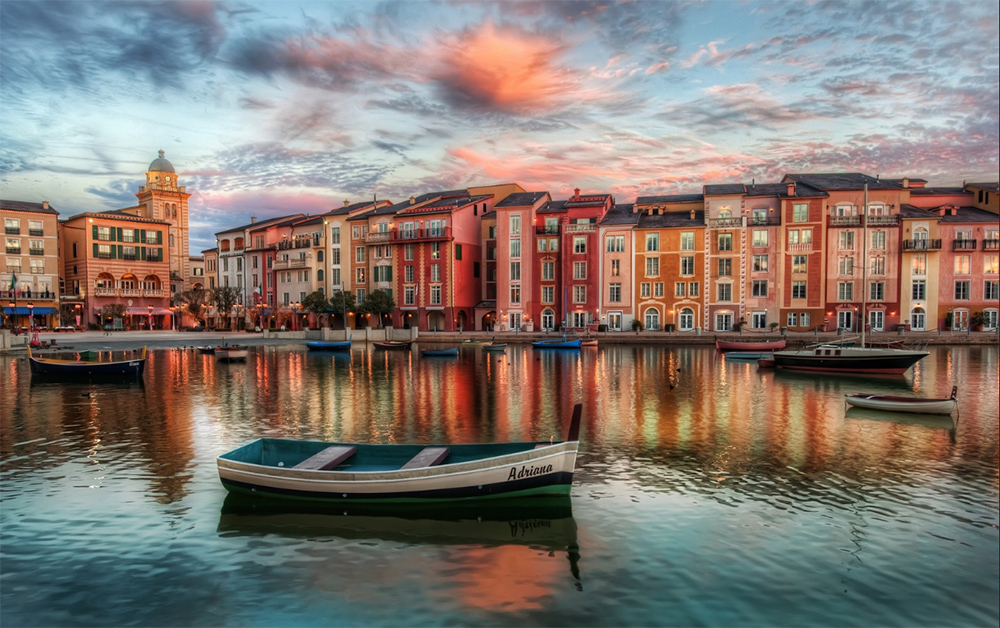 If you're a web designer or online professional working with photo content much of the time, it may be time to consider using High Dynamic Range (HDR) photo post-processing techniques.
HDR post-processing allows you to reproduce scenes as the human eye sees them; which is different from how the camera sees them.  HDR processing also enables you to produce photos featuring unusual, exciting, or dramatic special effects.
Trey Radcliff, the highly-popular HDR photography tools expert, has teamed with Macphun to produce an advanced technology, state-of-the-art, HDR software system that enables photographers, web designers, and other online professionals to create amazing HDR photos.
The result of this joint effort is the Aurora HDR 2017™; a post-processing system that features every tool you'll ever need to create the special images you're looking for.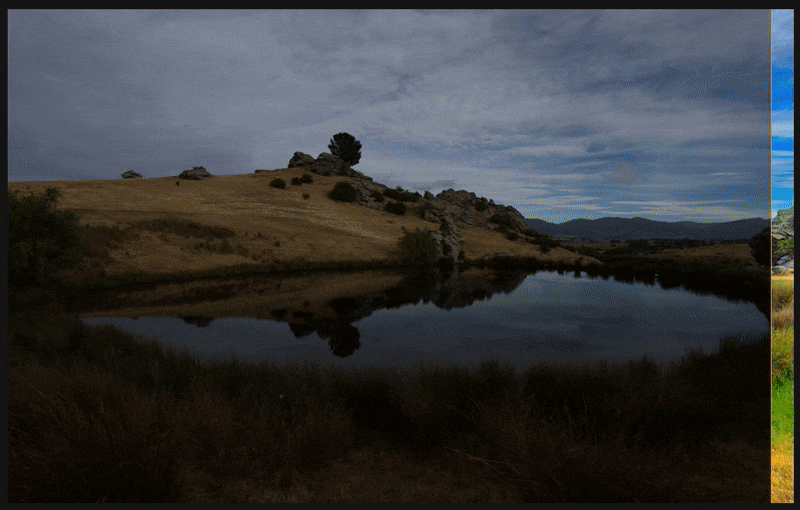 HDR images are most often based on three photos taken of the same scene, but at different shutter speeds (these are referred to as brackets). Thanks to a special image processing algorithm, the Aurora HDR 2017™ can effectively post-process single shutter speed images as well.
HDR post-processing is most commonly used for landscape photos, where the contrast between land and sky tends to be quite pronounced. Other typical candidates are photos taken in bright sunlight, and low-light or backlit scenes.
The Aurora HDR 2017's New and Exciting Features
The best way get a comprehensive understanding of how you can use this tool to make some truly exciting things happen, is to check out the video tools section. The 30+ videos address a variety of key topics in detail; ranging from how to create HDR images, to editing, layers, and the latest new features.
Speed Improvement
The Aurora HDR 2017 cuts the time formerly required to create HDR photos, by more than half. This 50% increase in speed is evident in all aspects of using this photo post-processing tool.
Polarize Tool
If you've worn a pair of polarized sunglasses, you'll know what to expect from this tool. It instantly and dramatically makes colors more vivid, enhances the appearance of the sky, and removes unnecessary glare. Move the slider on the right to witness the polarizing effect in action.
Batch Processing
Pick the photos, select batch processing, and let Aurora HDR 2017 do the rest. Your brackets are automatically grouped, your selected settings and effects are applied, and you'll see the fantastic results instantly, with one less arranging and bookkeeping chore to worry about.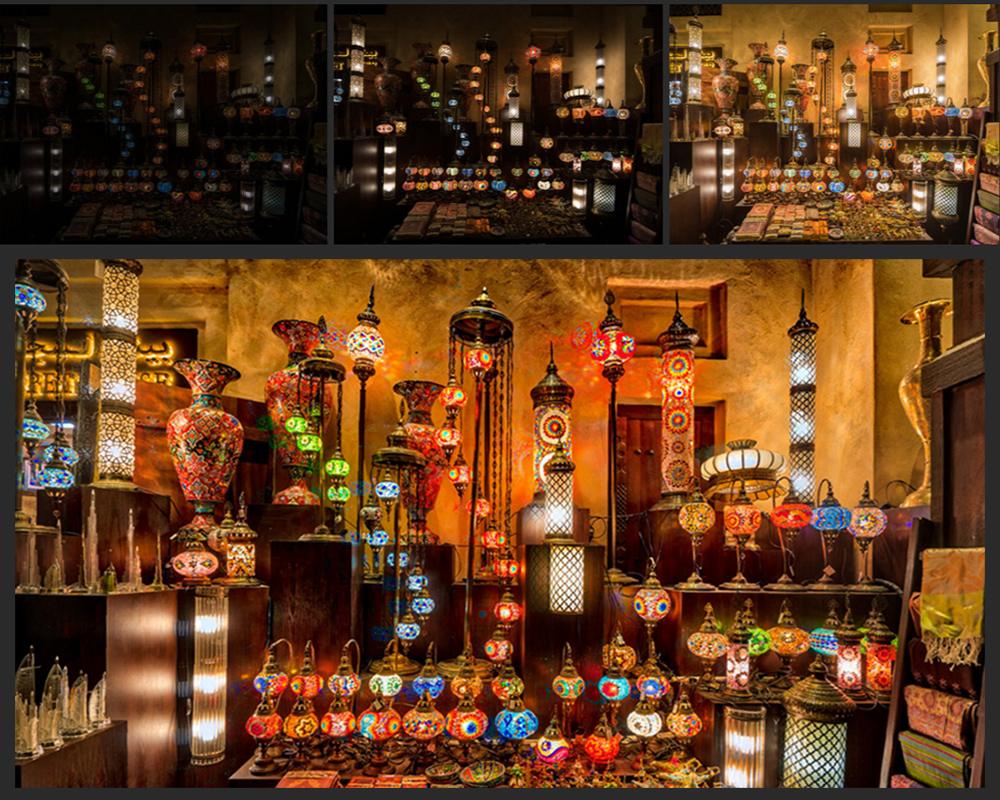 How three brackets are displayed, and how the Aurora HDR final image appears.
HDR Noise Reduction
Noise reduction in the previous versions was good, but thanks to new smart technology, it has undergone a dramatic improvement. Low-light color noise is automatically removed when the brackets are merged; or when an HDR photo is being created from a single shot.
Top and Bottom Adjustments
The ability to selectively enhance the top and bottom of your HDR photos is markedly improved in this redesigned adjustment tool. You have complete control over the exposure, contrast, and vibrant characteristics, as you move the slider buttons to the left or right for the top, the bottom, and for the blend, shift, and rotate controls.
Luminosity Masking
This feature enables you to automatically make luminosity selections based on Zone System light levels. It is used to enhance the light levels of part of an image without having to resort to brushes or complex settings. It's intuitive and quick; and it allows more subtle changes than the previous method.
Radial Masking
Radial masking is a powerful new feature that enables you to highlight an object in a photo you wish to have stand out. The radial mask can be reshaped, and the density, feathering, and other settings adjusted as needed.
Advanced Tone Mapping
Photographers often look for sharper, more natural-looking results in the photos they take. The new Aurora HDR 2017™ delivers less noise, sharper details, and better overall results. This is especially true when starting with a RAW file.
Top Reasons Why Professionals Should Choose the Aurora HDR Tool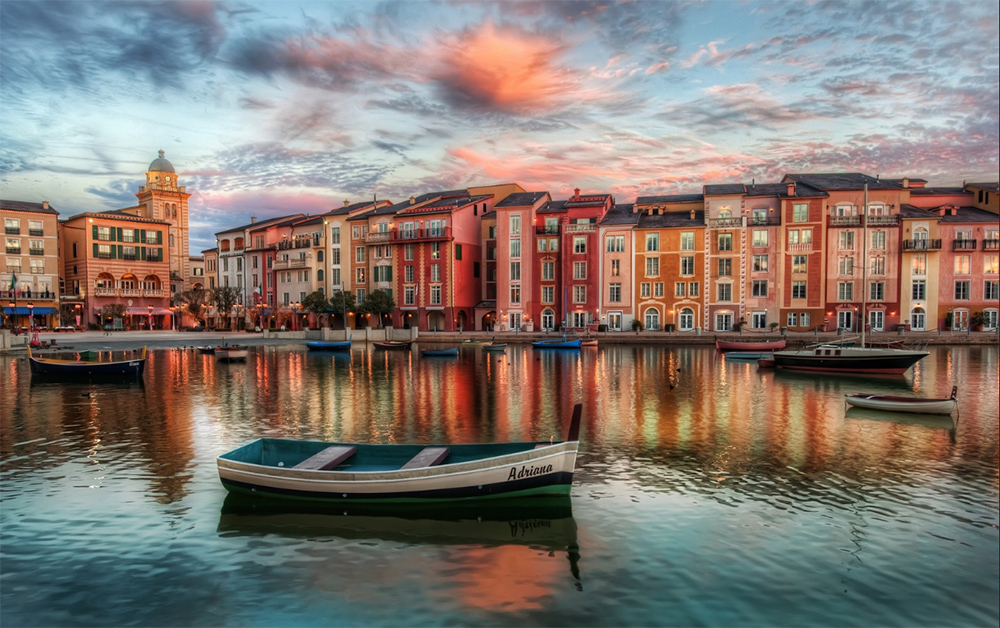 A Trey Ratcliff, Aurora HDR processed creation.
A photo creation like the above, is the result of Trey Ratcliff's partnership with Macphun. The images Trey has produced have been viewed well over 100 billion times.
Aurora HDR 2017™ is standalone software; Lightroom, Photoshop, or other image processors are not need to achieve stunning results.
This powerful tool combines Macphun's unique tone mapping technology with Trey Ratcliff's artistic vision. Its unique layer system, combined with Image Radiance, masks, brushes, vignettes, and more, is a game changer,
Given the abundance of carefully crafted resets, it's no longer necessary to be a professional photographer to achieve professional results.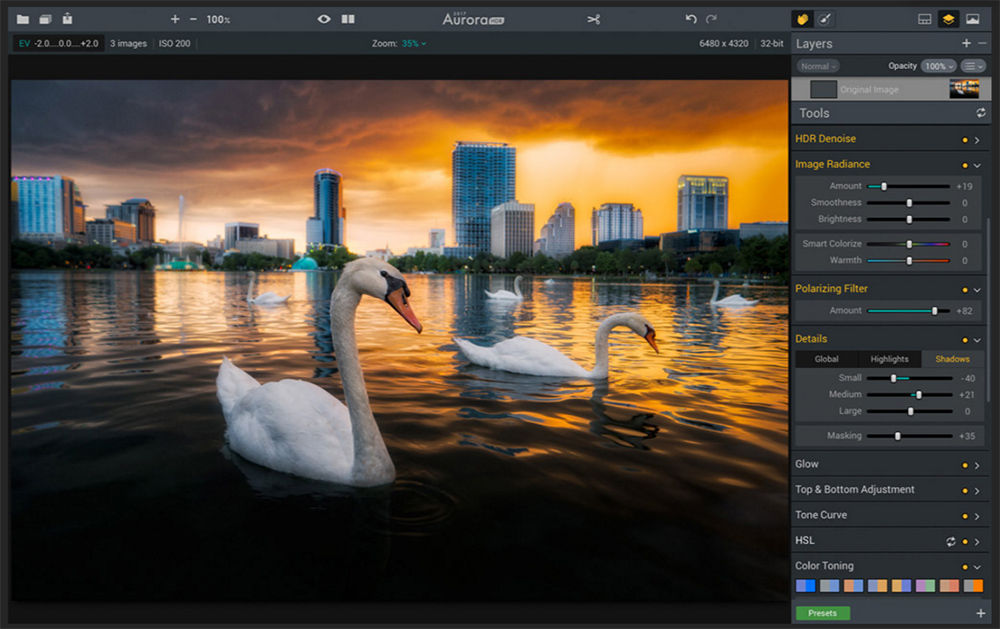 Aurora's Intuitive Dashboard
The unique layer system fully supports blend modes, custom textures, etc.; while using original exposures as a source.
Besides its use as a standalone application, Aurora HDR can be used as a plugin for Photoshop, Lightroom, and Aperture. Aurora HDR has more than 70 presets that deliver awesome results with a single click; a feature you won't find in Lightroom or Photoshop.
You can expect 24/7 support and detailed user education from Macphun; including the highly instructive, easy to follow, tutorials. Aurora HDR 2017™ is currently available in 4 major languages, with more coming soon.
Satisfaction guaranteed or your money back.
The Aurora HDR 2017™ is simply the best. It's the most complete, and the most powerful HRD photo editing application on the market. Macphun's goal is to make this the best HDR software for all available platforms; including giving Windows users the opportunity to realize the same benefits in 2017 that Mac users enjoy today.
A Holiday Offer Just for You
Macphun, Aurora HDR's creator, is offering this special package to help you celebrate the holidays. You can purchase this outstanding photo processing application for only 89USD. Do so now, and as an added treat, you'll receive this package of goodies:
2 beautiful books that show the wonders of Iceland
A creative pack of 9 Pro HDR presents for your creative pursuits.
Video Training hosted by Trey Ratcliff.
If your goal is not just professional-looking photography, but really professional-looking photography, give Aurora HDR 2017 a try. You'll be happy you did.