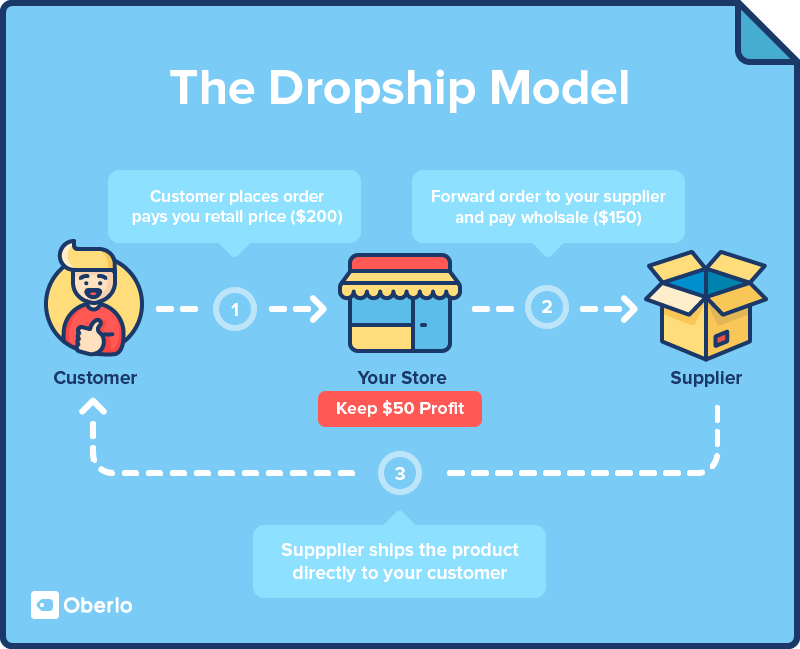 Despite the upward trend of bankruptcy among U.S. retailers, it is actually good news for e-commerce businesses. In 2017, online retail sales number is expected to hit $370 billion.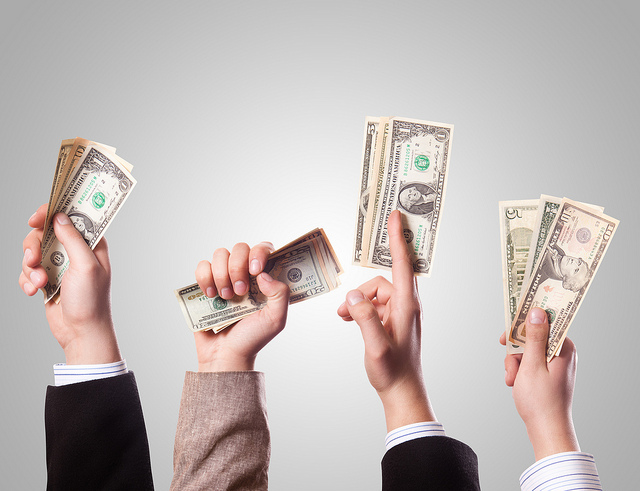 10 Reasons Making Money Online Today Is Easier Than Ever Before!
One of the rising business models is dropshipping, which has reached 23 percent of online retailers.
To discuss the rising trend of dropshipping, this article will be divided into three sections.
First, the current state of brick-and-mortar retailers and online retailers.
Second, best practices of dropshipping legends.
Third, how you can capitalize dropshipping trend to break into e-commerce and be successful.
Let's get to it!
State of brick-and-mortar and online retail businesses
According to BankruptcyData.com, more than 300 retailers have filed for bankruptcy as of June 2017, which is an increase of 31 percent from the same time last year. Some of the large retailers that filed bankruptcy included Gymboree, Payless, Gordmans Stores, Gander Mountain, RadioShack, Wet Seal, and The Limited. Sears, David's Bridal, and Neiman Marcus are already struggling and on the brink of bankruptcy.
To visualize the state of brick-and-mortar retailers, a massive mall of 1.1 million square foot Galleria at Pittsburgh Mills had an occupancy rate of 55 percent and was sold for only $100. We aren't kidding. The mall, which opened in 2005 and is one of Pennsylvania's largest, was developed by Zamias Services Inc. and Mills Corp., a Virginia firm that has since gone bankrupt. Wells Fargo foreclosed on the property last year. The mall was once worth a cool $190 million, but recently was appraised at a mere $11 million. That is just how bad the retail industry has gotten.
On the other hand, e-commerce businesses are thriving. According to data collected by Spark Pay Capital One, the volume of U.S. online retail sales will hit $370 billion by the end of this year with 26 percent comes from mobile commerce. This year, 79.5 million Internet users shop online at least once. By 2020, B2B e-commerce market will reach $6.7 trillion.
Dropshipping fulfillment model covers 23 percent from the total online retail purchase transactions. This translates to $85.1 billion in 2017 alone. The number is expected to increase by 17 percent or more. It is good timing to start a dropshipping business.
Best practices of dropshipping legends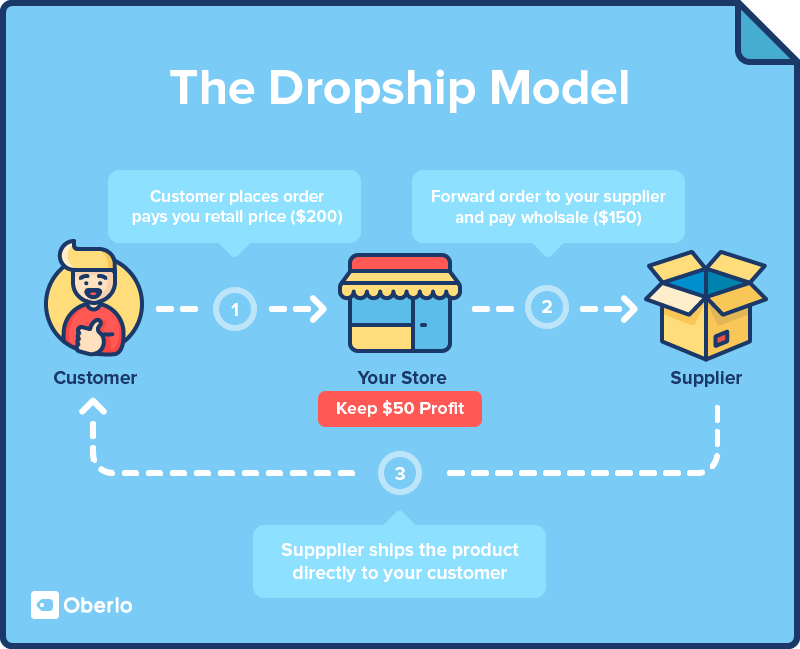 This Guy Built a $800K eCommerce Business. Here's His Advice.
Before we discuss retailer giants that used and are still using dropshipping model, let's make sure that we are on the same page.
The term "dropshipping" refers to a business model in which you sell products on your online store, but you don't actually have the products at hand. When a customer purchases a product from your store, you will receive a notification. At that time, you will need to buy the product from the supplier. You make money from the price difference.
There are at least six major advantages of dropshipping. First, you don't need to pay for stock inventory. Second, you don't need to spend overhead costs for storage and warehouse. Third, you can start the store pretty fast. Fourth, you don't need to do manual fulfillment and shipping. Fifth, with the right dropshipping management app that is connected to a Shopify store, you can upload hundreds of products and manage to price in minutes. Six, you can focus on marketing activities rather than worrying about procurement and fulfillment.
The disadvantages of dropshipping are mostly related to order fulfillment by the suppliers. Mistakes can happen, and stocks are no longer available. When these incidents occur, you need to own the mistake and provide the best customer service to offset the disappointment.
Dropshipping is not a new concept. It is a tried and proven business and fulfillment model. According to a retail industry survey done by SPS Commerce Inc., many more companies are joining the dropshipping route. Macy's and Home Depot have joined the bandwagon, and Pier 1 Imports and Shoe Carnival are joining shortly.
E-commerce giants like Zappos, Wayfair, and Blinds are known to have used this model. Combined, they have made billions of dollars. Here are their stories and lessons for us to learn from.
Zappos
Tony Hsieh and his team started out selling shoes online with dropshipping. It was important for them in the beginning so that they can provide a broad selection of brands. However, they eventually changed from dropshipping to self-fulfillment. The main reason for this change was that five percent of the orders were not accurate. When the vendors ship the products, Zappos didn't have much control over it. Amazon acquired Zappos in 2009 for $928 million.
Wayfair
This dropshipping behemoth is still going strong with 10,000 vendors, 8 million products, and making $2.25 billion revenue in 2015. Its dropshipping model allows them to provide customers with millions of products with little inventory and overhead costs. Its competitor, the traditional furniture store Crate and Barrel, for instance, must deal with high costs in inventory storage and showroom rental.
Many of its suppliers are mom-and-pop operations with limited exposure to the mass market. Wayfair is now known as the world's largest online destination for home and design products.
Blinds.com
This remarkable online retailer started in 1996 in Houston, Texas. Some people may need to look into the help of companies like Startmyllc in the setting up of their Texas LLC. In 2016, it was named #10 best company to work for in Texas and it already broke $50 million in revenue in 2009. With zero inventory, Blinds.com formed partnerships with major retailers that outsource their custom blinds. This way, it can grow really fast.
Breaking into the dropshipping business to be successful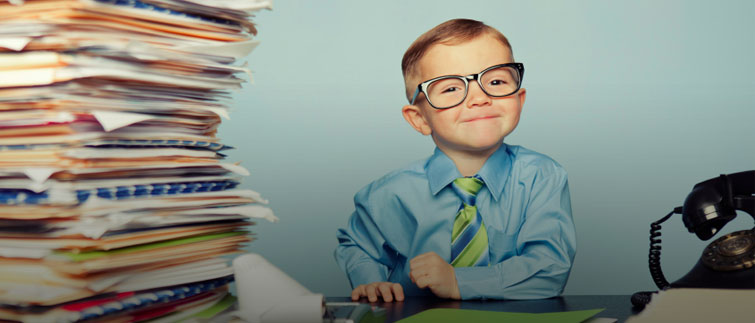 Running a Dropshipping Company
Now that you have understood the advantages, the disadvantages, and the best practices from legendary drop shippers, let's discuss how you can break into it and be successful. It doesn't take much time to setup a dropshipping online business, as long as you've done your homework in selecting the most appropriate products and suppliers. With the right marketing strategies, you can expect to see sales rolling in and continue to grow.
Here are the six steps to break into a dropshipping online business and be successful.
Start an online store
You can choose to set up your store by hiring a web developer or use an existing platform like Shopify. Using Shopify will save you a lot of time and resources, because it's instantly available whenever you sign up. Shopify's features and choices of themes are designed for optimized e-commerce store, unlike WordPress which is primarily for blogging purpose. You can use your specific domain name, which is important to build a brand.
Install a dropshipping management app
Without a dropshipping management app, you would have to manually upload product photos and information one-by-one, which would take many hours, and wouldn't be notified when a product is already sold out. These apps save you a lot of time and resources with fast product photos and information upload, product customization, pricing automation, shipment tracking, sales analytics, and sold-out product notification. For example, Oberlo is designed to work with Shopify and AliExpress, two major e-commerce players.
Choose the products
What should you sell? There are at least three ways to find out what to sell: your passion, existing popular products, and new products with high demand. Following your passion is always good advice, because you are likely to put all your heart and soul. In e-commerce, everything has a market, even for rare products. It's called a "low-hanging fruit" or a "long tail" product.
Checking for popular products is simple. Go to AliExpress.com and click "bestselling." You can see a very long list of popular products and their prices. However, if you want to sell something new that is of high demand, it may take more than browsing the web. Ask around and do a small survey to find problems requiring solutions. What do people need and want? Take note of them and see whether you can find suppliers for those products.
Choose the suppliers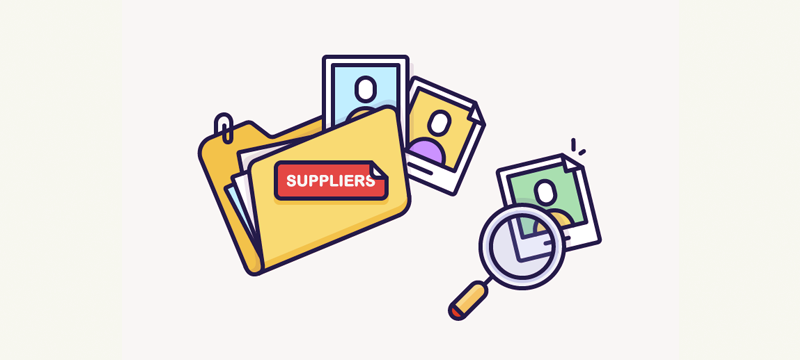 How To Select Dropshipping Suppliers on AliExpress (April, 2017)
The first rule is never to choose a supplier based on price alone. Instead, you must consider the reputation. Choosing good suppliers would reduce complaints from customers. The higher the rating is, the better, preferably more than 95 percent positive feedback.
AliExpress has a detailed rating system, which is a great way to find out their past performance. Start here and here.
Test the suppliers
Purchase several products from your own online store as if you were a customer. Include a note in the order that it's an item you purchase for a customer because you're a drop shipper, thus it should not include an invoice nor a coupon from the supplier. You would want to know how the package arrives at your customer's address. Testing every new supplier will provide you with the peace of mind knowing that the package arrives without the supplier's information.
Focus on customer acquisition
With the right marketing strategies, you can expect to generate leads and start receiving revenues from the very first day. Attract traffic by being active on social media and blogging about specific SEO keywords that your prospective customers are searching for. Post ads whenever budget allows. Be creative in bringing in traffic to your online store.
Three top drop shippers that will inspire you
Irwin Dominguez achieved $1M in sales in 8 months.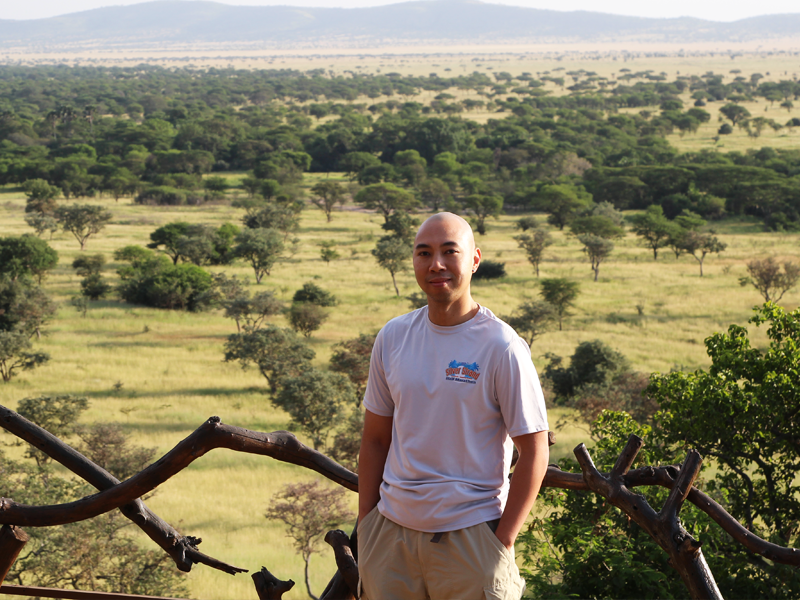 8 Months and $1M Later: How One First-Time eCommerce Entrepreneur Made his Fortune
This first-time e-commerce entrepreneur only wanted to provide for his family, not chasing glams and glitz. He even admitted that he did not do much research before starting the business. He knew that dropshipping didn't involve any capital, so he thought "why not giving it a try." Moreover, the rest, people say, is history.
Justin Wong of So Aesthetic made $12K in one month while working full-time.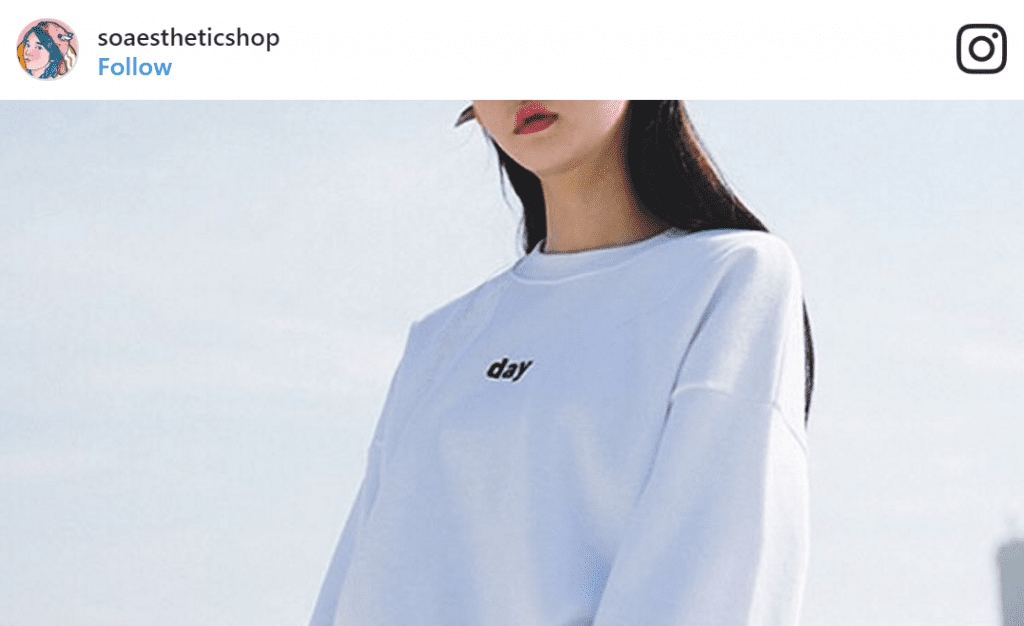 This Guy Made $12K In One Month While Working Full-Time
Justin considered himself a "digital nomad," who was interested in various ways of making money online. However, one day, all the efforts seemed not to be working in his favor. He badly needed a reliable source of income to continue his university study. One day, he came across "dropshipping" and was enamored immediately as this e-commerce model does not require inventory at all. As an avid Instagram user, he collaborated with influencers, which worked wonder for the business.
Leo Gary made $800K in one year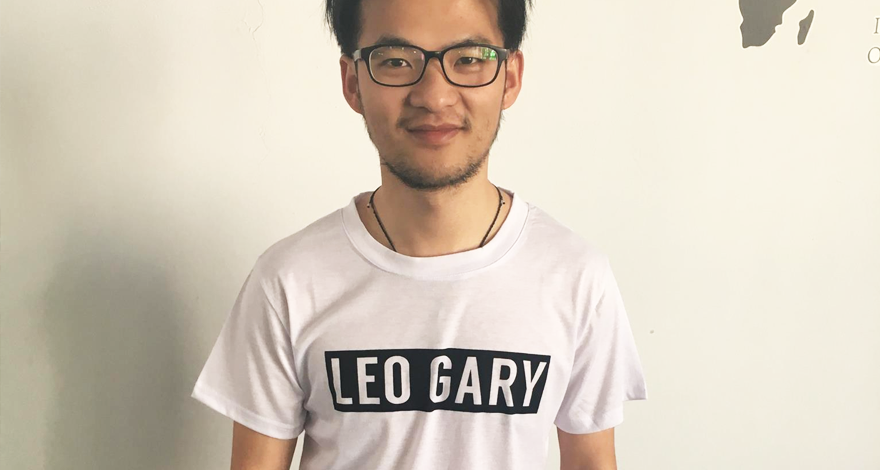 This Guy Built a $800K eCommerce Business. Here's His Advice.
Allen, a college student from Hangzhou, China, started LeoGary.com, an e-commerce site for fashionable men after looking for ways to make serious money while also having fun. When he found out about dropshipping, he tested with a very small budget, which worked superbly. Last year, he made $800K in sales. However, dropshipping is not a perfect e-commerce business model, as it requires a strong commitment to marketing and sales, he said.
In conclusion, now is the time to break into and succeed in e-commerce with dropshipping. This business and fulfillment model has been proven to generate billions of dollars for top companies, like Zappos, Wayfair, and Blinds.com. Moreover, it has shown to earn small online business owners thousands of dollars per month. All you need to do is start with an online store like Shopify and find a dropshipping management app that works for you.