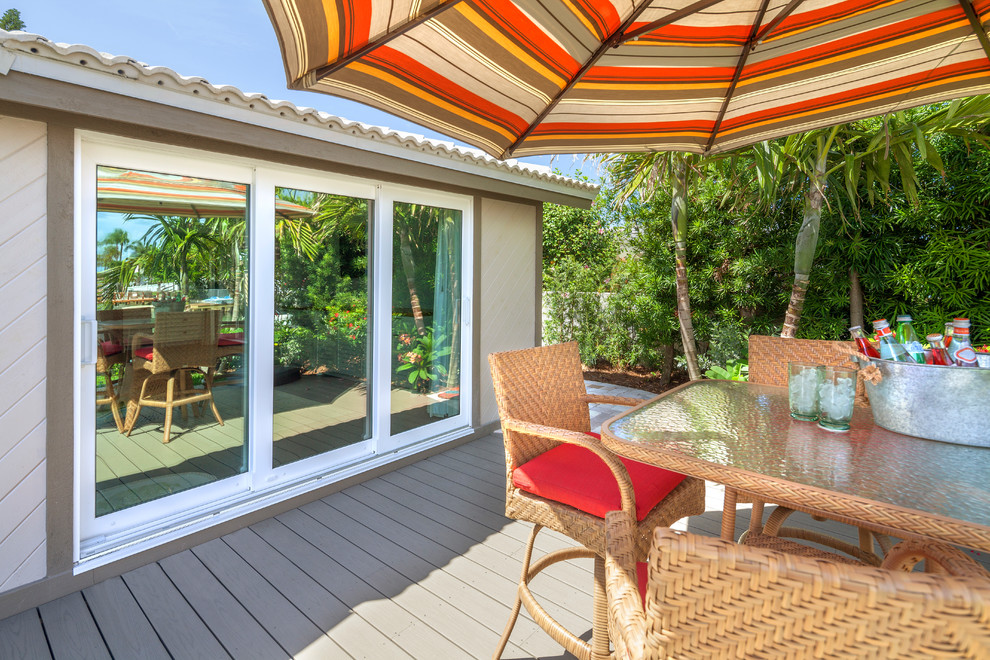 Patio covers are not a vinyl sheet; they are proper standing structures that cover shelter room from the harsh sunlight. This lets you enjoy the benefits of natural light. Unlike Gazebo, patio covers need posts instead of walls to support them. They are a bit different from patio awning, and they are made to last long.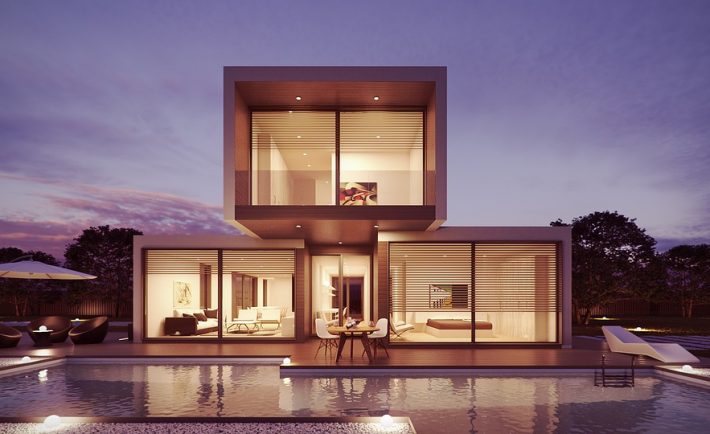 How Technology is changing Home Improvement Industry?
These components can redefine the overall look of your home. So you have to be sure to choose the right one for the patio and deck. So if you want to improve the outlook of your home with patio covers, you need to consider the following tips:
Choose a Cover According to Your Settings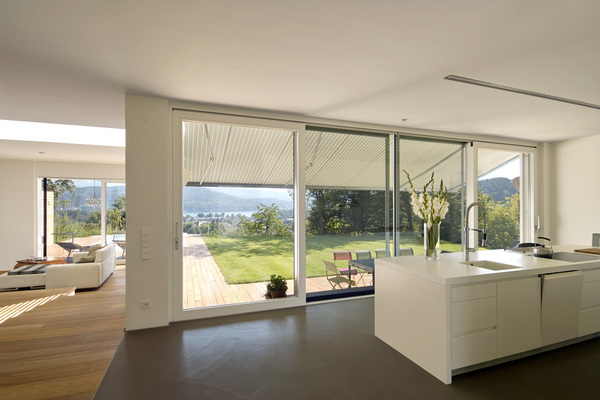 50 Amazing Examples of Interior Design & Architecture
The patio is going to be an extension of your home. So it's your job to make sure it matches the exterior design of your home. Make sure whatever you chose will have a seamless transition to your living space.
You better customize the shape and style of patio covers so it can complement your architecture style. Patio Covers offer a wide variety of customizable covers to choose from. They can offer you something to suit your need for sure.
You have to Pick a Color
Well, if it wasn't obvious enough you have to pick a color for different regions of your home. It can depend on what's the hottest and coldest the area can get. If the area gets quite hot, you better have something light color there. If it is cold, then you better try a darker approach. The light colors are great for hot areas as they won't absorb too much heat from the direct sun. They are a great option.
The Right Material
When it comes to patio covers, you need something that can take extreme weather without wearing off. Patio covers give you a high-end collection of these covers. They offer superior protection and performance with the insulated panels. They have an additional core between aluminum panels.
The heavy gauge aluminum, flat pan cover is embossed to match with the latticework without any issues.
Most patio covers feature lightweight, durable aluminum which emulates the look of real cedar but without the wear and tear. If you need any advice related to installing patio covers in your home, you should feel free to ask a professional contractor.
Choosing a Patio
A patio is a great way to shade your outdoors with a great appeal. These are easy extensions to install in your home and customize as you want. If you want help for choosing the right patio, you need to consider the following tips to make sure you make the best decision.
What is a Patio Cover?
Patio covers are not the same as Patio awning and Gazebo. These can't be retracted, and are a proper standing structure that offers shade and shelter with the benefit of natural light. A patio is easy to configure and doesn't need maintenance.  A patio cover is an extended roof over to your outdoor patio which is held with posts instead of walls. They are helpful if you want to step out of the room, and breath the fresh air. Patio covers are better than Patio awnings because they are made of solid materials.
Learn to Customize
Patio Covers offer something more than just a tool for your outdoor patio, you can equip the patio cover with lights, and whatever you want to make things even better. A major perk of patio cover is it can be much more than a roof, with creating mind, you can make your outdoor patio the most relaxing thing you have ever known.
You can complement the patio with the cover if you are careful about styling and coloring your car. But you need to make sure the key areas are shaded from these additions. Adding a great looking patio not only makes your home attractive to buyers when you want to sell but also increases the overall value of your home.
Doing this on Your Own
Don't consider patio covers as just a sheet, they are a proper shading device, and they offer great service to their customers. Well, you don't have the high-end equipment when you need to make fine finishes. So you better leave the cutting to the professional. This doesn't mean that you should become a sitting duck.
Now, you should step up because you are going to have the thing installed, so it would be great if you can ask yourself if you have the right height of constriction according to the size of the patio, or not. This will ensure you have a great fit for the patio
The Face
The fact is, your patio will be attacked by harmful sunshine every day. So, you can't just start with a place. You need to invest in high-end materials that will last for a long time because this is the investment that will pay you back in the long run.
You need to understand the higher you place your patio, the more area it will cover.  If you want, you can design and cut your patio into any size and shape you want.
The higher you place your patio, the more shade it will provide, so you better have long supporting structures if you want to make any difference with adding a patio over your property. If you want to start with your own design, you should refer to your local outdoor and garden specialist as they have a wide collection to help you out.
So How Big it needs to be
The size of your patio depends on the area you are building it on. You have to make sure it is big enough to offer room for dining and other furniture so you can relax without any issue. It should be wide enough so that you can walk under it for a while.
If you are looking for exact figures, it should be between 8-12 feet tall. The taller your patio is, the less it will cost for other elements. A lower patio feels like a luxury, it's cramped out, but it is feasible to maintain. In the end, you have to choose between both of these options.
Making a Choice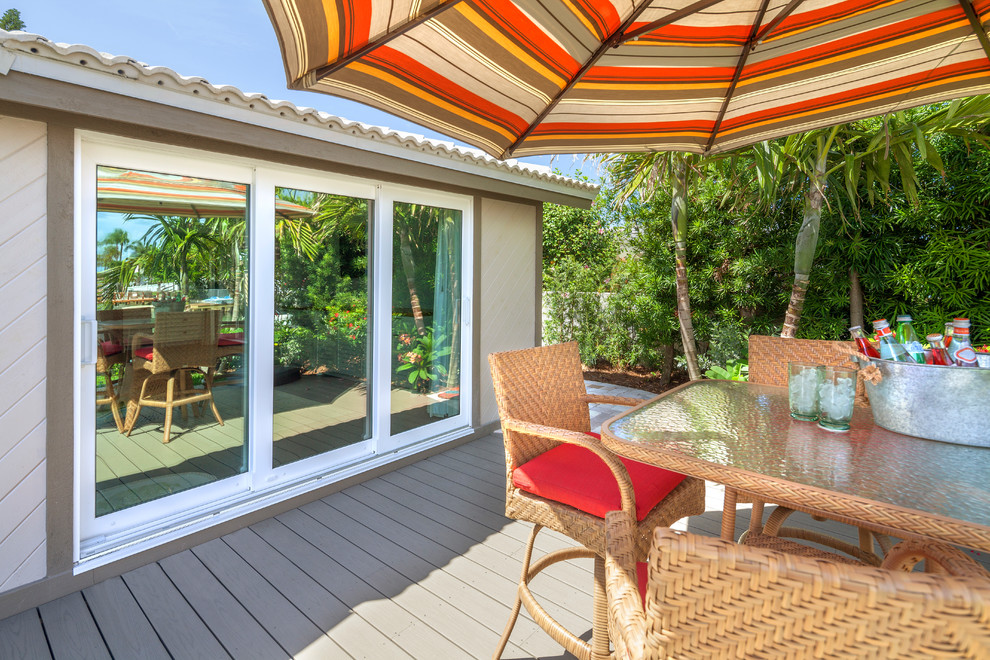 6 Patio Cover Types to Shade You in Style
Open and solid patios offer great protection. This will allow the light to filter through and you have a partially shaded area. A solid roof, on the other hand, will block the sunlight, patio covers are mostly made of aluminum, but there are other options available, before you go hunting, you have to learn the difference between these to assure you are making the right choice.
Get the Material
If you have convinced yourself then you can do the job yourself, you won't have to call in the professional. Well, you need to start by getting all the important materials, you need to get the tools and start a working on the cover. The first thing you need to do is install the ledger board. Boarding is no less than the frame of your patio cover. You can raise it properly if you ensure the posts of the frame are even. When you have taken care of this, you have to pour concrete into the whole thing.
You need to wait for concrete to dry before you go on to the next step. Once it dries off, all you have to do is put the Patio Covers on, and your patio is perfectly ready.
You need to buy your cover before the patio is completed, this way there will be no delay, and you can finish the project as fast as you can.
The Climate Zone
When it comes to patio covers, you have to build a climate zone to make sure you get the best one according to your local temperate. Start by calculating angles of your location, and consider the climate and house orientation.
You can use the shading to improve thermal comfort. Come with a passive design to make sure the whole area is thermally comfortable. You can do it without the need of consistent cooling.
As for the sun angle, you have to find out the climate zone of your home. Refer to the local weather for more details. You have to build and renovate according to the passive heat and cool. The thing is, you better focus on necessities to meet your needs.
Direction
Choosing which way your patio faces is another important decision. If you live in cold areas, a north face direction will be good. You have to work on the openings to change for a sun angle. Narrow your shade device. You also have to consider the temperature and humidity range with the breeze and hot wind. It will give you a good idea of what you need to do!
Insulate
This is another great idea; you need to insulate your patio for the best results possible. Insulation can make possible to radiant heat temperate of an area. This is acceptable when you add in the high temperature and consider you don't have a constant cooling option.