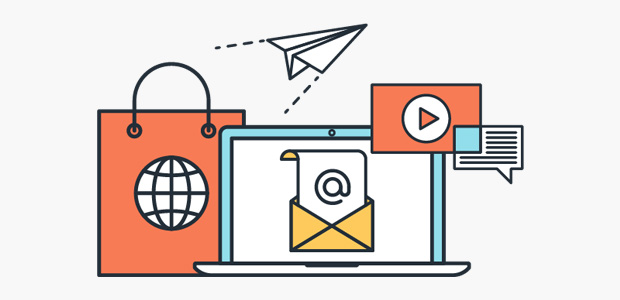 With more players entering the e-commerce industry, it has become more challenging than ever to make it big with an online store. With all the competition, marketing has become more critical as it helps set you apart from all the other online stores out there.
However, e-commerce marketing can only be of help to you if you are implementing the right strategies. That being said, here are 10 actionable e-commerce marketing tactics that you should do to drive more sales from your online store:
Practice upselling
Upselling is very prevalent in the realms of food service. We always get asked whether we'd like to have what would have been a regular serving turned into a bigger one. While this act is relatively simple, it leads to more significant sales as a lot of those who do get asked answer in the positive.
For e-commerce, upselling can also be done, but of course, not in a straightforward change-of-size manner. You can offer more premium products instead of what they initially searched. This can be accomplished by featuring quality related alternatives on your product pages. Where possible, highlight the difference that this other product can offer instead of the original product.
Take advantage of Instagram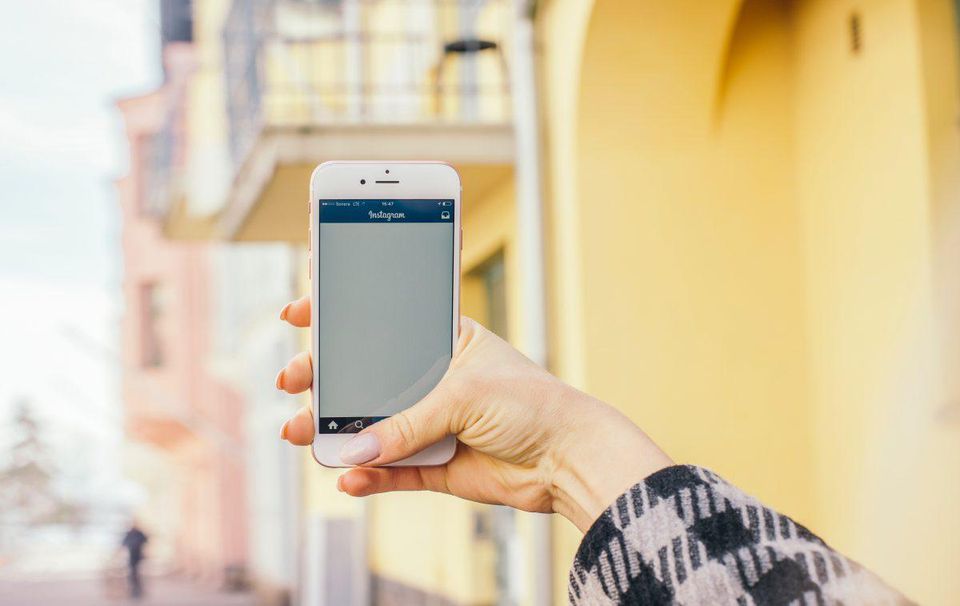 How To Use Instagram To Grow Your E-Commerce Business (With Zero Budget)
Social media marketing is a strategy that is tapped across industries as it has proven to be an effective modern-day marketing platform. One of those that you should make sure to use is Instagram.
Instagram has more than five hundred million active users and is still growing. This truth alone puts you in an excellent position to tap a lot of potential customers. But aside from just the number of active users, Instagram is also an effective marketing platform for a variety of reasons. One of which is that it makes use of photos, which has been proven to engage a lot more people than text, aiding you in pushing the desired message to your potential customers.
Engage your customers better by making use of new hashtags, as well as hosting IG contests. You may also want to explore paid advertisements on Instagram, further boosting the help you can get out of this already excellent marketing platform.
Address cart abandonment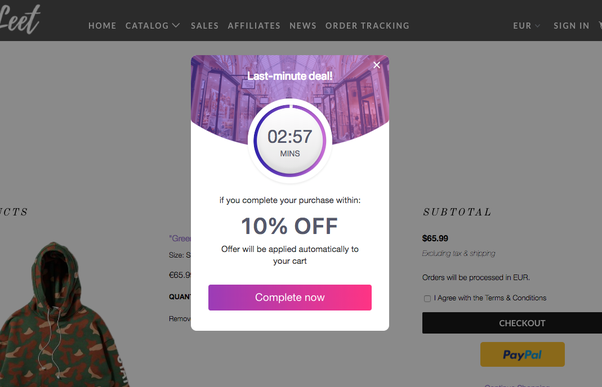 What's the best abandoned cart plugin for WordPress + WooCommerce?
Cart abandonment is a huge problem for e-commerce. It leads to the loss of a lot of potential sales. That is why it is essential for cart abandonment to be addressed.
One of the most-used strategies to deal with cart abandonment is implementing an email retargeting campaign. This is done by offering incentives to shoppers who have abandoned their carts so that they will complete their purchase. Email retargeting is proven to help shoppers who initially left their carts to return and buy it the second time around, especially now that there's a better offer for it.
Set up a Facebook shop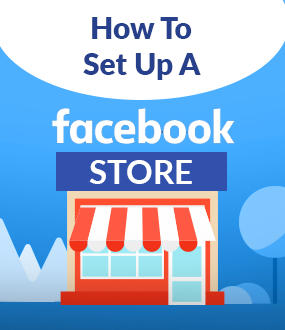 How to Set Up a Facebook Store 2018: 3 Easy Ways to Start Selling
Aside from advertising on Facebook, you should also try making use of its store feature. It is a very straightforward process so you can get on it right away. What makes it even better is that you Facebook store can work in conjunction with your Shopify store so managing your inventory can be done quickly.
Improve your mailing list
Email marketing is still considered one of the most effective marketing strategies that you can implement. Although it has been around for a very long time, email marketing continues to bring in results, and not only for earning customers, but also for retaining your current customer base as well.
To make your e-mail marketing more active, you should work on building a decent mailing list so that your e-mail marketing campaigns would reach a lot more, and thus maximize the results you would want to achieve.
Be more creative with your email campaigns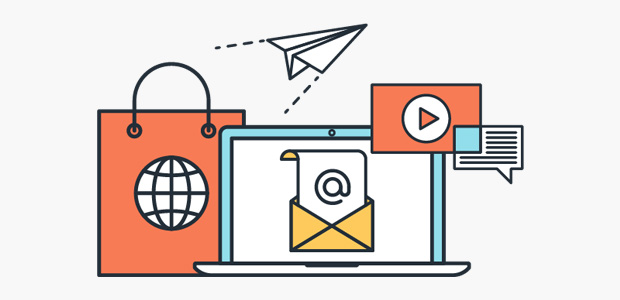 9 Simple eCommerce Email Marketing Tips to Skyrocket Your Sales
Aside from just building on your mailing list, you should also be able to improve your actual email campaigns. You should make sure that what you send is worth it.
Here are some ways that you can maximize your use of email as a marketing strategy:
Your new customers should receive a welcome email.
You should also send out regular promotions and discounts.
Send out useful content such as tips and reviews on recently-purchased products
Invite customer feedback and reviews
Remind your customers of their wish list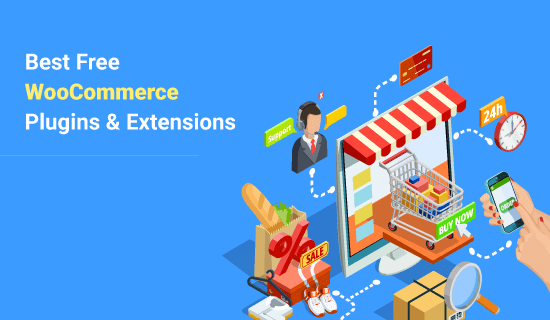 21+ Best Free WooCommerce Plugins for Your Store (2018)
A lot of customers don't readily buy products at first sight. They usually just put items on their wish list and get back to it after spending some more time to think about it. A high percentage of these customers forget about their wish list though so make sure to send email reminders too so that they would be prompted, and they may end up buying right after.
Design your store to be sales-worthy
To win sales, you should work on making your online store designed to be sales-worthy. A poorly designed site is less likely to win deals as compared to an awesomely-designed one, so make sure to do your best to be the latter.
Some of the design elements that you should keep in check are the background, the typography, and the navigation scheme. Make sure that these three, and the rest of the design elements of your site, work hand-in-hand to be able to come up with a website that can indeed win sales.
The design is not just about improving the look of your site, but also how your entire site works all together to be able to generate sales.
Offer live chat with your customers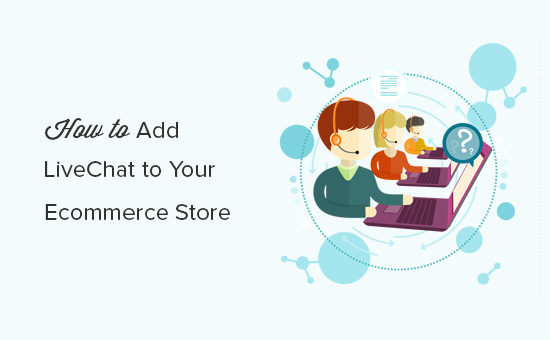 How to Add LiveChat to Your WooCommerce Store (and Boost Sales)
Almost all sites are now making use of live chat to engage their customers. Live chat is essential because this helps address questions that customers have, and when answered, this enables you to win a lot of sales that you would otherwise lose.
Chat does not only allow you to be able to converse directly with customers but can also be programmed to automatically answer basic queries when no one is there to answer. If you are unable to have dedicated personnel to man the chat 24/7, then chatbots can help you out.
Make use of User-Generated Content to your advantage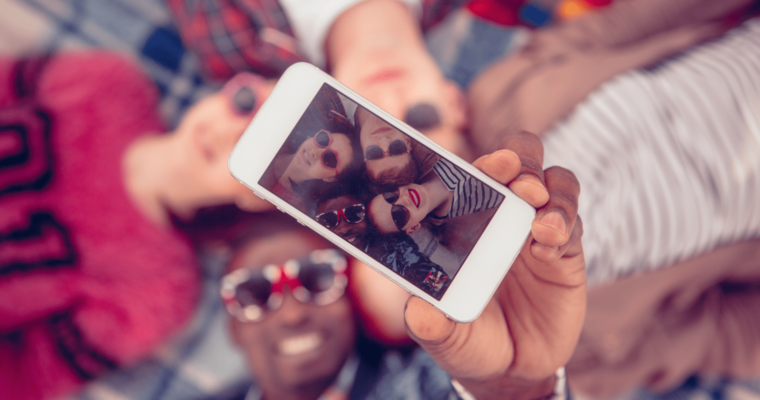 5 Ways User-Generated Content Can Boost Your SEO
Social proof is an essential strategy nowadays. One of the ways you can provide social evidence is by leveraging user-generated content such as reviews and feedback. This can help your customers, especially first-time buyers, to complete their purchase as they would feel more confident in what they are about to buy. Knowing what real buyers have in mind can help remove doubts they have about the products they would want to buy.
Bonus tip: Present trust indicators
With all the cybersecurity breaches going on here and there, it is essential to boost the trust that your site has. To do so, it is a must for you to show trust indicators such as security badges and integrity certifications. And that's not just for show. Your site should be equipped with topnotch security protocols and the right web hosting to help keep your customers away from harm, and in return, for your customers to trust in your website to do their transactions in.
Take action and win more sales with these tips
Standing out from the competition is a challenge. But with the 10 actionable tips from above, your e-commerce site has more chance than ever. So follow these tips and make your store a lot more worthy of winning more sales.