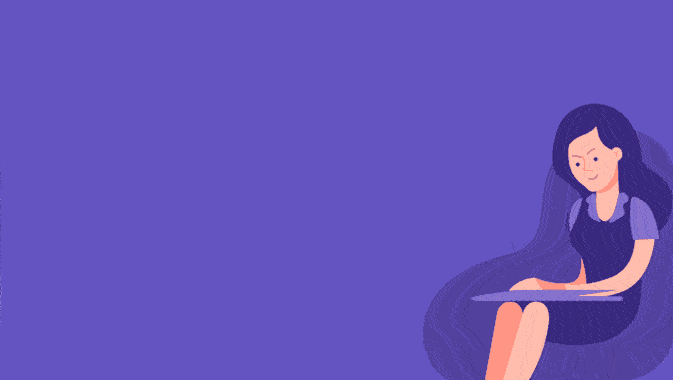 As you know we here at AndySowards love companies that listen to their users – and one such company that has been consistently innovating on their users requests is JotForm. We've covered them many times in the past and today we have a new web tool that is exciting for one reason – it makes PDF editing easier online!
Even if you didn't know you needed this, you need this.
When I first started freelancing I would venture to guess that a good 1 out of 5 projects was building a custom web application or wordpress plugin that let people create PDFs from user input – and now in 2018 there is finally a turn-key solution for this. It's a great time to be a business online – when all of your needs are easily met by existing web applications.
Let's dive into this new PDF Editor by JotForm as we cover exactly what it does, and how it does it, and how that can affect you and your business.
JotForm – What is it?

JotForm is an online form-building tool based in San Francisco. Its simple drag-and-drop interface along with conveniently sortable submission data allows you to create forms and analyze their data without writing a single line of code. JotForm has been the go-to solution for online payments, contact forms, lead collection, surveys, registrations, applications, online booking, event registrations, and now it is evolving into a great tool for even more of your online business needs.
How Is JotForm Changing User Submitted Forms?
The web form has been a staple for businesses online, and a common request for web developers and designers across the globe. Capturing user data in a form has become literally the most common activity that is going on online, and JotForm has been there for years innovating on that very thing. This time they have stepped it up a notch by introducing an easy to use form that integrates seamlessly with the PDF file format.
Consider this: You need to collect user data, but instead of just getting it in an email, or a .csv file, or an excel file, you want the information to be laid out in a PDF – not just any PDF but a branded, and stylish looking PDF file – it's gonna cost you right? Not anymore. That is exactly what JotForm's new product is going. Taking your otherwise raw and lifeless data and plotting it into a beautiful PDF file that you can use internally or however you need to.
Cool right? Let's look a little closer.
Hands On With The New Features
Now for the first time it is easier than ever to create an automated workflow of creating and editing PDFs from user data – all of your PDFs can have a uniform, professional design – while being super easy to create (No technical skills required or coding).
For people who don't know how to code, this is a very versatile product, whether you need to send invoices to your customers, document job application information, create a contract, generate an invoice for payments, document event attendee registration information, prepare an inspection report, or prepare proposals for potential clients. You can produce practically any type of document you need.
The bottom line is JotForm PDF Editor will help you automatically create polished PDF documents with your data.

As you can see from the above example we've setup a Fortnite tournament for our sister site GameTomatoes.com (who doesn't love some Fortnite?) and we've got all the fields we need for our custom PDF – mapped directly to the user data that we are collecting for the tournament – we can even let the users upload their avatar for their gamertag – this setup alone makes it look very professional. Each form element also has it's own settings so take some time to tweak those to your liking, maybe make the colors match your theme – or help something to stand out – whatever you need JotForm has thought it through and implemented it for you! You can even collect signatures!!!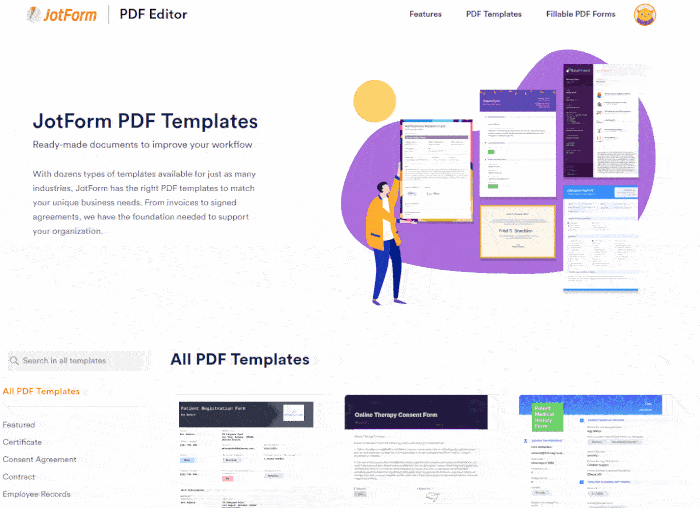 Now if you aren't a designer, don't worry – they have your code and your design covered with their many PDF templates ready for your form data – all you have to do is make sure it has all of the data you need to collect, and you are ready to go! Couldn't be easier.
Conclusion
We are very impressed with how JotForm has decided to implement and handle PDF files into their form submission workflow. A lot of the tools and interfaces resembled their main product, as expected – this new feature is just an extension of their already great app for building web forms. I can see a lot of companies climbing aboard thanks to this new functionality (which is a super popular request among my own clients).
JotForm has found yet another way to add value to their already valuable service – we are giving this PDF addition a solid 8.2 out of 10.
We feel like there is no easier way to create step by step forms for your business and get those submissions back as beautiful PDF files that can be shared or password protected to keep users data private. Do yourself a favor and give this feature a try today if your company is even remotely interested in converting user data into PDF files on the fly.
JotForm PDF Editor Review
Features -

8/10

Usability -

7.5/10

Design -

9/10
Summary
JotForm's new PDF Editor is super easy to use, and any marketer or business owner trying to create simple – mobile ready responsive forms for their business or event is probably already using JotForms – so adding this PDF feature into your workflow should be a breeze!
While there are always options and customizations that could make the product better, there is a lot here – and most users will be able to manage the PDF designer or use a pre-made template for their PDF collection needs.