Link building is the process of having other sites to link back to your website. Learn more about link building and why it's important for SEO and traffic.
Google Search Quality Strategist conducted a survey that shows that the two most crucial signals for website ranking during searches are link building and quality content.
When you search for SEO, traffic generation and successful websites you'll come across the buzzword "link building" almost every single time. 
Not sure what link building is? Link building is the process of having other sites to link back to your website. Learn more about link building and why it's important for SEO and traffic below.
Why is Link Building Important?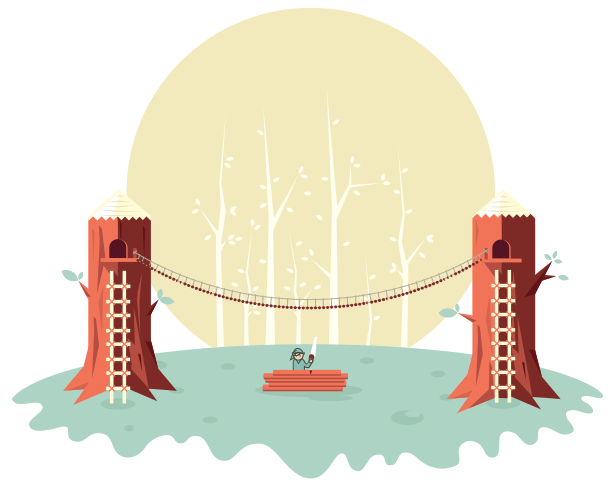 The Beginner's Guide to Link Building
Link building uses the process of putting quality links onto your website. This increases traffic and your rankings on search engines. All search engines use links to crawl the web and find information to show to a searcher. 
The search engine, such as Google, will scour the links on individual pages on your website as well as the links between your website and other websites online. 
So, the higher quality links you have on your website. The higher your ranking in search engine results will be. 
You can perform a simple test online. Visit a few pages on the top of your search results to witness for yourself that they have the highest ranking because they've inserted many links throughout their content. 
Link Building Has Two Types

Inbound vs Outbound Links (Internal vs External Links): SEO for Beginners Tutorial
There are links that work within your own website and links that head externally to other high-quality sources. Here's the breakdown. 
Outbound Links
Outbound links are the ones that connect your content on your own website to an external website. If a visitor clicks on these links, they will be directed to an external website owned by someone else, like this. 
The key to outbound links is to find authoritative and high-quality websites that are directly linked to your content. 
Inbound Links
Inbound links are links that you get other websites to use to link to your website. These links are also called backlinks. 
Having other websites point to yours will also assist in increasing your search rankings organically and will assist in getting referral traffic. 
Some Link Building Strategies
When putting together a link building strategy it's important to remember that you're not looking for quantity. You're looking for quality. Here are some great ways to build your link building strategy. Here are some great ways to build your link building strategy. 
Content creation should be your highest focus. If your content is unique, relevant and simple and put together in a completely original format then your visitor will most likely explore your site for longer. Your website's content should flow in a way that makes sense to your visitor, so if they click on links they can navigate easily around.
Getting your products or services reviewed and mentioned throughout the digital world is a great way to get your links out there. 
A great way to get valid and high-quality links is to approach your business partners and suppliers.
Also, make sure that your business has a social media presence that links back to your website on most of your content, so you can encourage click-throughs. 
Putting together a strategy that encompasses all these points is going to give you what you need to have an ongoing, growing link-building strategy. 
Adam White from SEO Jet explains in the article "Link Building Tactics How to build sustainable backlinks" that in order to have higher quality backlinks, websites should have articles that are well researched, well written, and that give useful information. 
The Most Successful Components of Your Link Building Strategy 


9 EASY Link Building Strategies (That ANYONE Can Use)
There are just a few points that you need to be mindful of when starting to implement your link-building strategy. 
You will want to make sure that you have done sufficient research on your perfect target audience. There's almost no point in having links to your website appear in front of people who would ordinarily not purchase your product. 
Make a list of other websites where your target market might be hanging out. Write and create incredible content based on what those types of people might be searching for and then reach out to those site owners to see if they'd be willing to participate in the sharing of links. 
Lastly, share your content on your social media platforms to truly expand your reach. 
Link Building is an Ongoing Strategy 
Now you know that you need link building as part of your strategy to build traffic to your site and understand that it's crucial to your site's overall success. 
You'll need to commit quite a bit of time and effort to build your links. Don't make the mistake of thinking once you have a certain number, you've done your job. 
Google's algorithm is always changing and new, fresh links are vital to keeping your search ranking at the top of the ladder. 
Head on over to our social media section to see how you can further your content strategy.