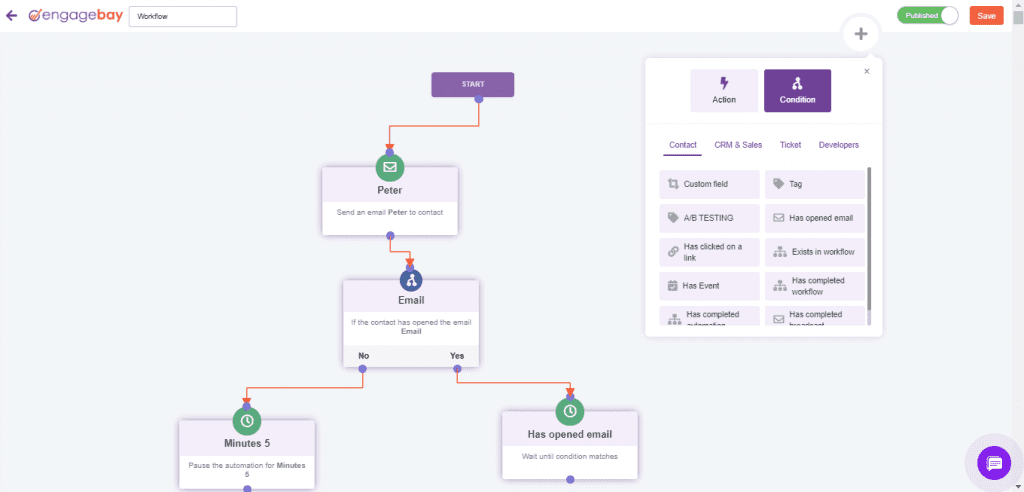 The scope and usage of marketing automation is growing by the day. According to statistics, on an average around 51% of companies are using marketing automation and around 58% of B2B companies are planning to adopt it.
Marketing automation is the use of software to automate ad streamline marketing processes like customer segmentation, data integration and campaign management. Its implementation saves time, cost and efforts. B2B marketers say that improved user experience and relevance of communications (59%) are biggest advantages of marketing automation.
Marketing automation has manifold benefits such as Higher conversion rates, better quality leads, and increased lead generation.  At a very basic level, marketing automation is known to save both time and money.
We will discuss a few aspects on how marketing automation saves tie and money and also the best marketing automation software and tools in the market.
Marketers rated saving time (30%) as one of the biggest benefits of automation, followed with lead generation (22%), increase in revenue (17%), customer retention (11%), tracking and monitoring of marketing campaigns (8%) and a shortened sales cycle (2%).
So you can imagine the importance of marketing automation for businesses in recent times.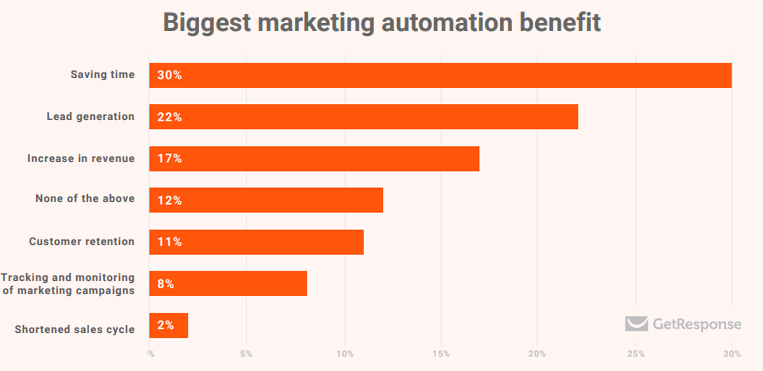 Save time with scheduling: It has been seen that automation and can help businesses save their social media schedules by six hours per week. Also around 80% of their usual scheduling time can be saved through auto-scheduling client reservations and appointments.
Save time and increase revenue with Dynamic Content: Marketing automation give you the ability to generate and distribute dynamic content based on a buyer's interactions with your website, social media accounts and emails. This kind of dynamic content increase sales by 20% on an average.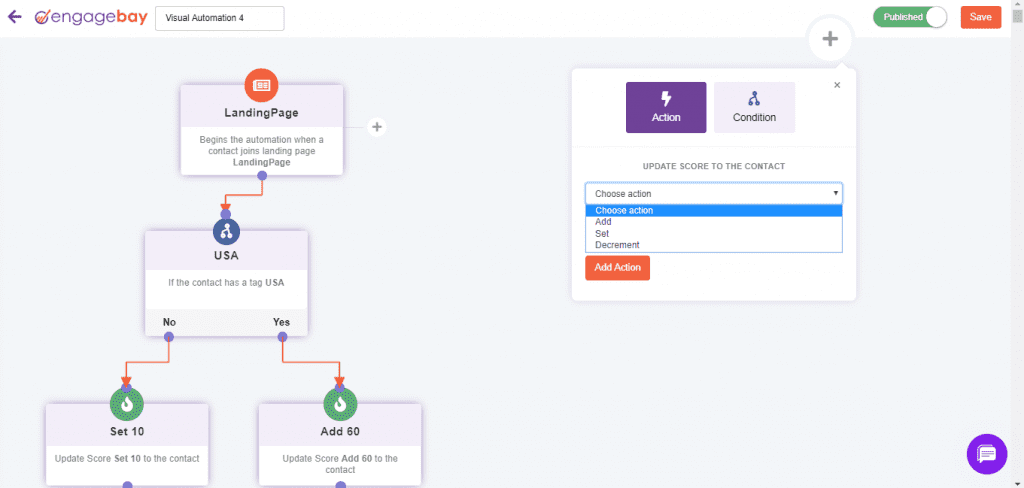 How Marketing Automation Can Increase Customer Loyalty
Save time through improvement in process: Marketing automation not only saves time in terms of content creative, distribution and deployment, but also helps to improve the overall processes. The lead management system saves time for the sales time as they do not have to educate the prospects about your products. An automated system also helps in troubleshooting and handling bottlenecks real-time.
Revenue growth: It has been seen that 78% of marketers agree that automation increases revenue. Moreover, 75% of brands who implemented automation got ROI within 12 months. Marketing automation is a big boost to productivity, efficiency and customer satisfaction which expedites the revenue figures. Good customer insights from automation tools also helps to promote and advertise the brand better.
Here are some ways to save time and money using marketing automation software.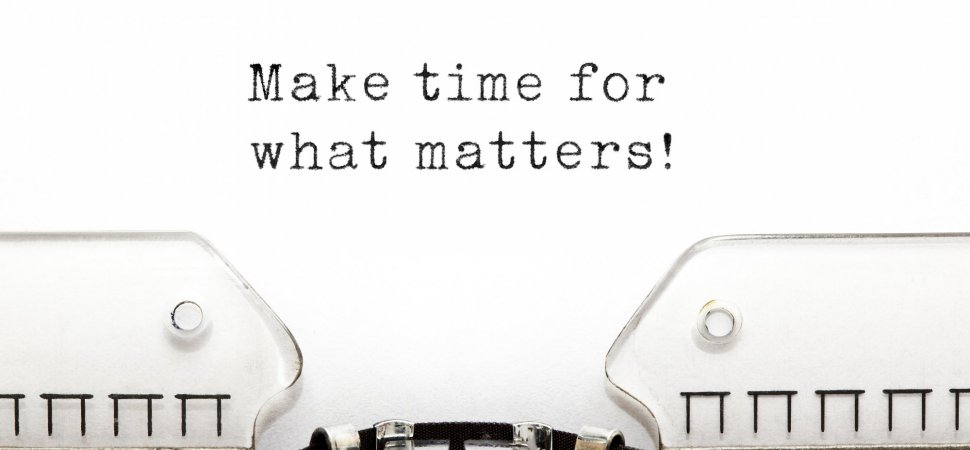 25 Time-Management Hacks That Actually Work
a) Mailing List: Outgoing mails can be automated along with maintaining the mailing lists so that it saves both time and efforts.
b) Social media: Monthly blogs and social media posts can be scheduled beforehand according to a  content calendar to save time and also to make sure you do not miss important updates.
c) Shopping Cart: Shopping carts can be managed more effectively with automation so that it is easy to track and take necessary actions.
d) Lead Prioritization: Analysis of sales history and predictions based on the data becomes easier. This in turn helps to plan and implement the right strategies which saves time and money.
e) Scheduling: Online calendars help to schedule appointments and plan your daily activities in a better way.
f) Website Testing: Automation tools automatically does website testing and show results in terms of metrics like traffic etc.
Marketing Automation software that are trending currently.
EngageBay: This is one of the best marketing automation software within an affordable budget to streamline and grow your marketing, sales & support processes using a single software. It is the one-stop solution for your CRM and automation needs.
Zoho: This is another software which offers basic marketing automation features and a free version is available. However, they do not provide service automation and charge a support fee unlike Engagebay.
ActiveCampaign: They offer a huge number of tools and features along with a good online support. However, some of the major features are absent which are covered in applications like EngageBay.
GetResponse: This is an easy-to-use email marketing software with many advanced features. However, they do not offer a free plan. And, they provide platform for limited contacts and is expensive.
SalesForce: They offer graphical automation branching, along with built-in search and social marketing. However, it is very expensive for small organizations as many important and essential features comes at a price.