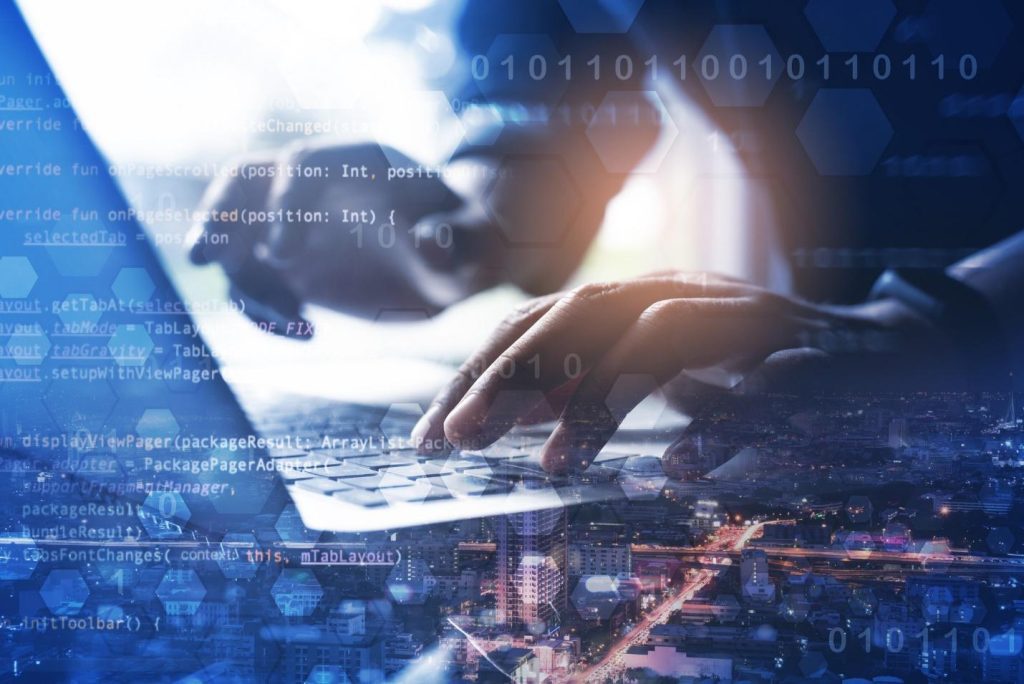 As the insights derived from "big data" continue to help business leaders make smart choices and grow their businesses, an increasing amount of attention has been leveraged on the data science field as a whole. The demand for data science professionals is poised to grow significantly over the next decade, and many people – students and professionals alike – are interested in learning a bit more about the field. Just as with any profession, there are a number of skills individuals in the field must possess. Here are some of the most important skills you need to know before you enter the job market.
Data science job outlook
Data science is a quickly growing field with a number of rapidly evolving careers. Data scientist, for example, is an occupation currently (as of the time of writing) with well over 100,000 jobs and projected to grow 36% from 2021 to 2031 according to the US Bureau of Labor Statistics. This is much faster than the average growth of fields not related to data science. Additionally, data scientists can expect a solid income of $100,000 annually on average, with the median per-hour rate nearing $50. 
Are you interested in a data science job? The career path is a great one to consider as long as you have the skills needed for success. It's easier than ever to attain a degree to prepare you for the job market, too, with remote learning on the rise. You can complete an online master's in data science without ever having to visit a physical campus, with top schools such as Baylor University offering flexible classes designed for busy schedules. Studying data science at a higher level sets the groundwork for your future career and gives you the tools to develop the necessary skills for work in this sector.
Before you jump into an educational program and start working your way towards a career fueled by data analysis and collection, you must have a firm grasp of both technical and non-technical skills. Here are some of the most important to master if you want to enter the data science industry.
Programming
Data science professionals must have a working knowledge of programming languages such as Perl, Python, Java and SQL, with Python being one of the most important. These languages allow for the organization of raw sets of data and prepare them for interpretation. A solid data science degree program will include detailed instruction in these languages.
Working with raw data
Working with raw data is a critical skill for data science professionals. This includes obtaining and verifying that information coming from a variety of sources and channels is sound. More specifically, these professionals must be able to interpret data accurately and convey the insights it offers to individuals who are not part of the industry. For some jobs, this includes the ability to synthesize interpretation results into easily digestible social media posts. 
Analytics and modelling
We've mentioned data analysis a few different times in this article, but we haven't yet explored what that means. Data science professionals must be able to run tests, analyze information from raw data and create models to help explore the information offered by the data. Models might be designed to predict possible outcomes, for example, or even simply to gather new insights.
Data visualization
Along with a solid grasp of analytics and modelling, professionals in the data science field must understand how to break large chunks of complex data into more manageable pieces. This is especially important for individuals working as part of a team of professionals not familiar with the ins and outs of data science analysis. Visual aids such as graphs and charts should be used to help accurately convey data insights and explain why the information is important.
Communication
Because data science professionals often interact with people outside of their field, the ability to effectively communicate is critical. This extends to both personal communication as well as data communication. The latter allows scientists to discuss data insights, while the former helps them express these insights clearly and concisely. From breaking down data interpretation for your team to presenting data interpretation and visualization to business leadership, professionals in the data science field must polish their communication skills.
Curiosity
This step might be a bit unconventional, but we think it's pretty important. Many jobs in the data science field revolve around solving problems using data. Some measure of curiosity is critical to remain motivated and engaged while organizing and analyzing raw information and how its insights can influence things on a larger scale.
Business strategy
This skill is especially important for data scientists who are working to better the companies for which they work, but it is a must-have skill even for professionals in other roles. Understanding business strategy allows professionals to understand why data matters to specific business problems and what kinds of solutions they should be looking for as they make interpretations. Analyzing a large set of data might be completely unhelpful if the insights are not dedicated to specific problems and the answers that business leaders are hoping to find. 
Collaboration
Finally, data science professionals must have the ability to collaborate with broader teams. This skill is related to communication but also encompasses its own distinct set of skills and knowledge. The ability to interact with even non-data science professionals and take their needs and feedback into account is critical to individuals in the data science field.
Are you interested in the data science industry? With such a high rate of expected growth by 2031, it is a great industry to jump into. Make sure that you keep the skills above in mind as you pursue a career in this growing field.