Awnings can dramatically enhance the appearance of your outdoor spaces, converting them into a more livable and enjoyable zone. By providing shade, awnings make outdoor entertaining and dining spaces such as patios and decks become usable regardless of the prevailing weather conditions. Whether you need to enjoy a cup of coffee during a rainy morning without becoming drenched or want to host a BBQ during summer and want your visitors to be safeguarded against harsh UV rays, awnings will have you covered.
Those who run cafes and restaurants can as well benefit from installing awnings to their enterprises. Al-fresco dining is a popular attraction for clients, and awnings allow for the complete enjoyment of outdoor spaces no matter the weather. Even more, awnings protect your window frames as well as outdoor furniture from harsh elements, while also allowing you to relish the view from inside, unlike blinds. Right from aluminum to canvas, these beautiful gadgets are fabricated with different materials in both retractable and fixed styles. Awnings can offer numerous advantages to your homes' indoors and outdoors.
Minimize Home Cooling Expenses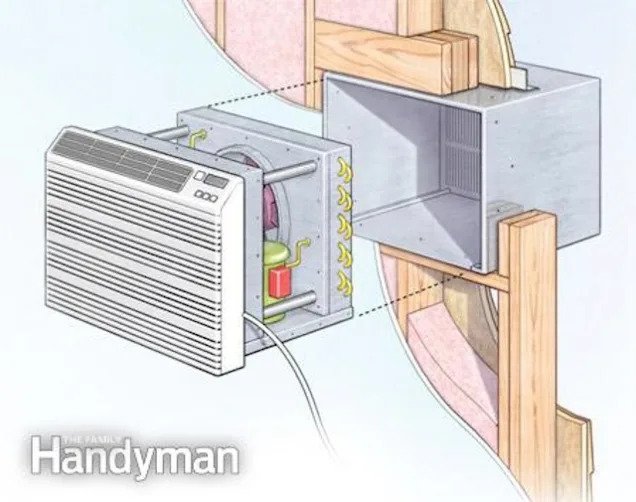 No Central AC, No Problem: Six Ways to Keep Your Home Cool All Summer
Installing awnings on top of your windows can significantly reduce your home's energy costs. This is particularly applicable during the cooling season since your air conditioner won't need to strain to maintain a cool environment in your home.
Window awnings offer adequate shade to prevent unwanted solar heat gain via the window panes.
You may want to consider utilizing ventilated awnings as they play a significant role in preventing heat from getting trapped around the external areas of your windows.
Safeguard Against Water Damage
Awnings play a significant role in protecting your home's woods, window frames, as well as door casings from damage resulting from rain and precipitation.
When utilized over an open window, an awning also prevents rainwater from leaking inside and destroying the windowsill.  So, don't let rainwater stress you. Get a genuine, high-quality awning from your local hardware store to keep your windows dry.
Protect Interior Furnishings and the Environment
When placed over the windows, awnings provide adequate shade which protects your home's décor as well as interior furnishings from damages caused by direct sunlight.
Reduced energy consumption minimizes the impact of global warming resulting from greenhouse gas emissions.
Awnings help you utilize less energy to cool your home and consequently preserve the environment whilst also saving substantial amounts of money on electricity costs.
Improve Your Home's Value
Outdoor awnings can significantly improve the value of your home. And it does so in numerous ways. Firstly, attractive outdoor awnings make your house more visually appealing to potential buyers. Secondly, an awning placed over the patio or deck offers more outdoor living space that's well-protected from nature's elements. Thirdly, it boosts energy efficiency. Since window, as well as door awnings, make it possible for you to utilize less energy, prospective buyers will perceive your home as being increasingly valuable than one that doesn't offer the same kind of energy efficiency. You can get a home improvement loan for awnings but you can also use debt consolidation loans that will help you pay out of pocket since you won't be paying multiple loan bills each month.
Enhance Architectural Aesthetics
Creative designers, as well as architects, can build useful as well as intriguing designs for contemporary awning and canopy systems which incorporate shape, light, graphics, structure, as well as graphics, at modest cost.
Awning frames are usually custom-made by cutting, bending, and then welding metal tubing, after which the fabric is fitted to the frame. With such custom methods, nearly any shape or size can be achieved and covered with awning fabric. Therefore, the same surface can effectively serve at least 3 necessary functions: architecture, weather protection, plus identification.
How To Choose The Best Awning For Your Backyard
Awnings work best when placed at the backyard. They're available in numerous sizes and styles. So, you can always find something that perfectly complements the style of your home. Here are some of the factors you should consider when making your purchase.
Mechanical versus Manual Awnings
Some awnings are operated manually while others have motors. If you intend to put the awnings up and down more frequently, getting a mechanical awning won't be a bad choice. Mechanical awnings are quite costly and do have extra moving parts, which might involve additional maintenance as well as repair. Nonetheless, they're more convenient.
It's more likely that you're going to move your awning around places that feature high winds or other weather extremes. Therefore, you may want to choose permanent awnings which don't retract at all. When chosen well, awnings provide a cool and relaxing outdoor environment for you and your visitors. Plus, they extend your living space, providing you with more room to relax and enjoy the beauty of your outdoors.
Awning Sizes

Add Decors to your Exterior with 20 Awning Ideas
Awnings exist in different sizes, ranging from 10 to 40 feet away from your home's backyard.  An awning is an incredible addition that adds more value to your home. It's more likely to function better if it perfectly fits into the style and atmosphere of your neighborhood. If it's different, however, it might cause a negative impact.
Observing what your neighbors have chosen will also go a long way in helping you make the right decisions. If you come across any torn, tattered or unused awnings around your neighborhood, you might want to consider purchasing a different size or brand.
Looking for a quick way to add utility and elegance to your home? Well, awnings are the best way to go! They're beautiful and will always brighten up your patio.
When choosing awnings for your home, there are several aspects you may want to consider. These include material type (aluminum or fabric), side panels, style, size, color, and type of awning (stationary, freestanding, or retractable),
Key Takeaway
Purchasing the right awnings for your home can be quite a daunting task- particularly if it's your first time shopping around for an awning or window shade. But once you've installed it in your house, you should expect to enjoy amazing benefits. Awnings are both elegant and functional. They introduce a sense of class into your space while also protecting your furnishings and safeguarding against harsh weather elements. Besides they're aesthetically appealing, reliable, and energy saving.