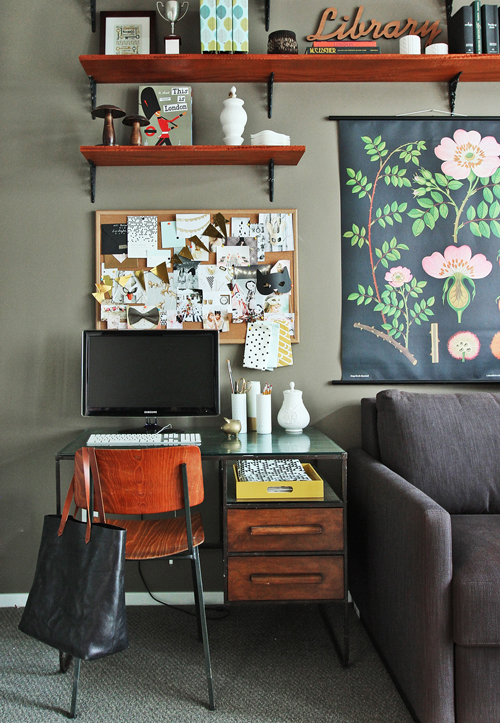 With more and more of use working from the home office, it has become essential to have a productive workspace. You need an office where you love to work. You can achieve the balance between functionality and aesthetic by decorating your space with comfortable furniture, an inspiring office wall art, greenery, etc. 
In this post, we will take a look at four proven ways to decorate your home office to make it more productive and stylish.
Let's have a look: 
#1 Chic Work Space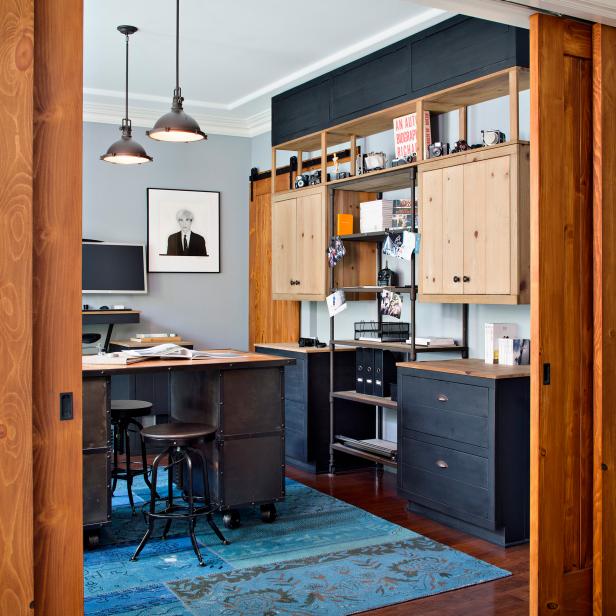 5 Trendy Co-Working Spaces to Inspire Your Home Office Design
Ask yourself, "Does your home office inspire you?" "Does it reflect your unique personality?" 
You need a workspace design that is both functional and fashionable. It should reflect your lifestyle and your attitude towards life. 
For instance, a black accent wall can add drama and depth to your home office. Incorporating a chandelier right above your desk will add glamour and glitz to your space. 
Lighting is a great way to glam up your home office. Eye-catching pendant light with gold detailing can add a luxurious and professional appeal to your space. 
Opt for chic and elegant storage units to keep your home office organized and visually stylish.
#2 Think Minimalist When Staging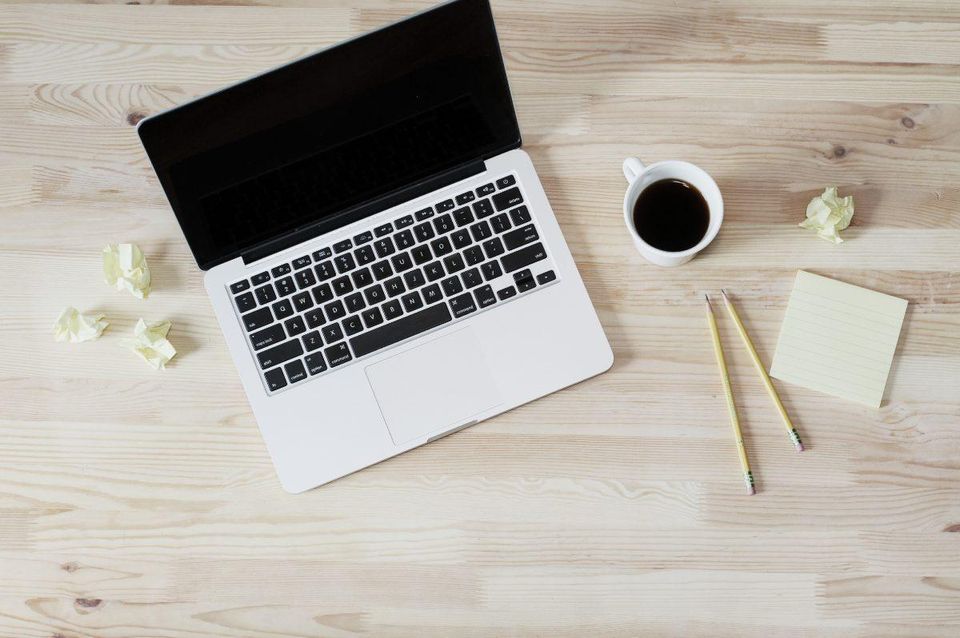 6 Important Steps To A Minimized, More Productive Workspace
The office is not just about the chair, desk, and storage cabinets. It is about creating an inspiring environment that encourages productive work. It can be austere or can help you concentrate on your goals.
Either way, the theme of your workspace should be uncluttered and organized. The minimum you have, the less you need to organize. It is essential to keep your space organized. It means you keep only essential things and not stacking piles. 
Have a dedicate space for a file organizer and desk organizer to avoid unproductive distractions. Set up an electronics drawer to keep less-used electronic items out of sight. 
Working from your bed can make you feel sleepy all the time while working in the living room can hinder your productivity. So find a space that is dedicated only to work.
#3 Get Artsy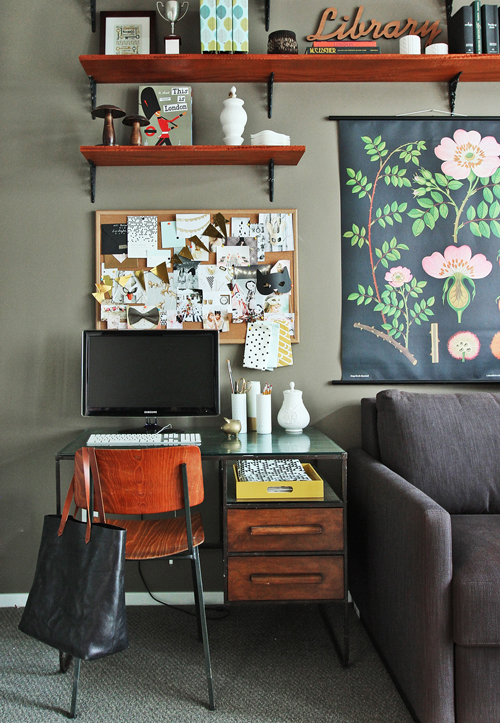 15 Home Offices Sure to Inspire Creativity
Even if you keep crunching words and numbers all day, filling your workspace with vibrant and inspiring art can energize you and motivate you.
Choose creatively-designed signs or motivating office wall art pieces. Who says you can't have the fabric in your office? You can add visual interest to your space by investing in colorful area rugs. Multi-colored rugs not only add colors to your space but also help with sound absorption. 
If you plan to have an accent wall, you can get it painted in a beautiful, artistic way. It will keep you from getting bored. The most popular paint colors for office walls are apricot, plum, light blue, and creamy white walls. 
#4 Let the Maximum Natural Light In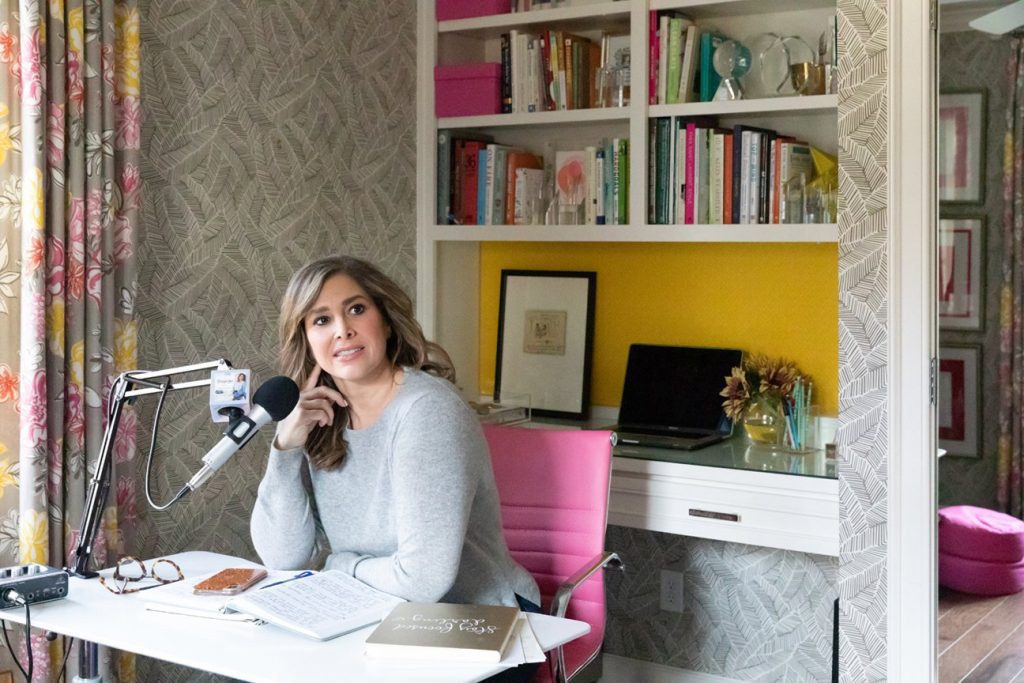 6 Simple Tips to Create the Perfect Home Office, According to an Interior Designer
There is something magical and soothing about natural sunlight. Many prominent studies have proved that workspaces that are optimized for natural light lead to reduced symptoms of boredom, eye strain, and headaches in employees. 
These common office ailments are known as big productivity killer at the workspace. The same goes true for home offices. 
So allowing the maximum sunlight is crucial to boost productivity. Place your desk near the windows and avoid overhead fluorescent lighting. Take the blinds off the window, and you can choose sheer curtains. 
Many people choose green-tinted fluorescent lights that often cause headaches. If your workspace lacks enough windows to sustain the natural light, you can use desk lamps, and office lamps fitted with white light serve as good alternatives. 
Bonus Tips
Don't forget to maintain hygiene so that you're your home office always feels welcoming to you. You can mix old and new to lend it a nostalgic charm. When it comes to colors, try to achieve the perfect balance and choose hues that make your space feel larger.