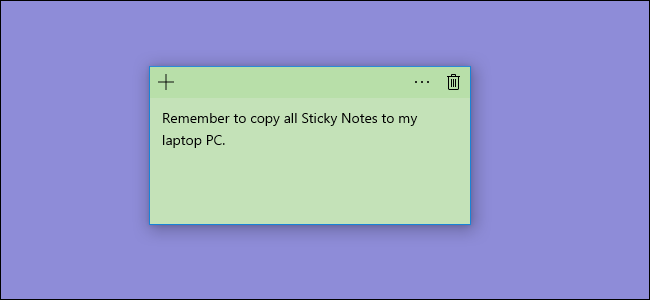 Do you love the Sticky Notes app as much as we do?
It keeps your information in one place, it is always available on your desktop, and it can hold much more content than a real sticky note on your desk. Indeed, what's there not to like?
The problem begins when the note randomly gets deleted – and with that, all your important links and contacts. Unfortunately, the Sticky Notes app doesn't have an archive feature, which means it is completely gone once deleted.
If that has happened to you just now, don't panic. The good news is: it is possible to recover deleted Sticky Notes on your computer with Windows 10. The even better news is: getting back your accidentally deleted information won't be that complicated. 
To find out the best ways to recover deleted sticky notes in Windows 10, follow our guide.
Make Sure Your Sticky Note Got Deleted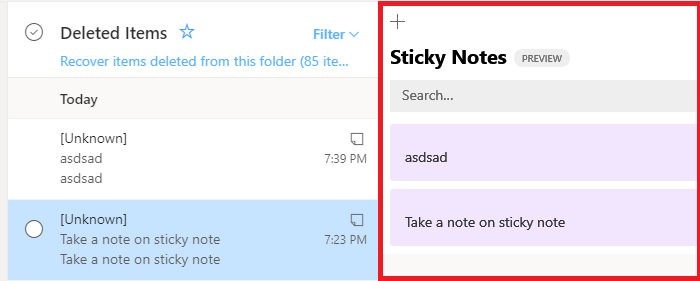 You should know that simply clicking on the cross button next to your note doesn't delete it completely – it just hides the app from your desktop. So first, you should check if your note has gone for good.
Right-click on the "Sticky notes" icon in your taskbar, and choose "Show all notes." Your lost sticky note should pop right up. If you can find the Sticky Notes icon nowhere, you can also search your computer for the Sticky Notes app. When you open it again, it should automatically restore your note to the desktop.
If none of the above works, you've indeed erased the sticky note for good. Don't give up just yet – it is still possible to restore your data.
Use Data Recovery Software
One of the best ways to recover deleted data is using a trusted data recovery software.  If it's Sticky Notes you want to restore, you have to search for a program supporting Windows 10 – for example, on minitool.com.
With a reliable recovery system, you can easily and quickly restore not only Sticky Notes but also files from the recycle bin, hidden folders, and many others. It's a professional and safe solution, ensuring your data safety both for now and for the future.
Use Outlook Web
If you decide to recover deleted files on your own, we've got great news. To recover deleted sticky notes you can simply use Outlook Web.
All you have to do is open your browser and go to the web version of Outlook. Then, you should log in using the same Microsoft account that you use on your desktop. Now simply go to the folder "Deleted Items" in the left sidebar and look there for your deleted note!
Whether you can find it there or not depends on your account settings for emptying the deleted items folder.
Restore The Previous Version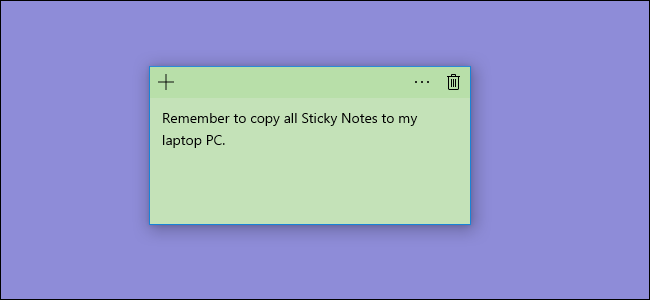 If Outlook is a no go, there is still a possibility that your sticky note got restored when your computer was rebooted last time.
To check that, go to the folder where the Sticky Notes is stored in your Windows 10 – you can do it by running the command
"%AppData%\Microsoft\Sticky Notes\".
Then, right-click on the StickyNotes.snt file and choose "Restore Previous Versions." If the file is available, it will be immediately recovered.
Search Hidden Folders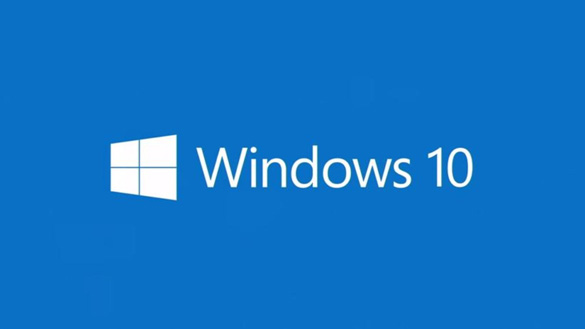 The other way to restore your deleted Sticky Notes is to search for the data in hidden folders. 
The first step is to perform a Windows search for File Explorer Option. The window that opens should have a "View" tab, where you should click on the command "Show hidden files, folders and drives". Then, click Apply and OK.
Now open the folder where your Sticky Notes program is stored (again, if unsure, run the command "%AppData%\Microsoft\Sticky Notes\").
Do you see the Sticky Notes (.SNT) file there? Good. Right-click on the file and open it with Notepad or MS Word. When the editor asks you to decode the file, click OK.
The opened file will contain lots of gibberish, but the deleted notes' content will be there too. Click CTRL F to look for the words that your deleted notes contained, and you will eventually find the message you've accidentally deleted.
The Final Word
The problem of deleted sticky notes might be a grave one if you do store a lot of information there. If you, too, regularly fill your computer screen with more or less chaotic notes in this app, you are bound to suffer from this inconvenient data loss sooner or later. Luckily, as you can see, you don't have to be an IT pro to perform this basic file recovery and get your lost information back. However, please remember to prevent it from happening in the future – for instance, by saving important details on another device. To ensure your data's complete safety, consider using data recovery software. This way, you won't have to worry about any lost information ever again.