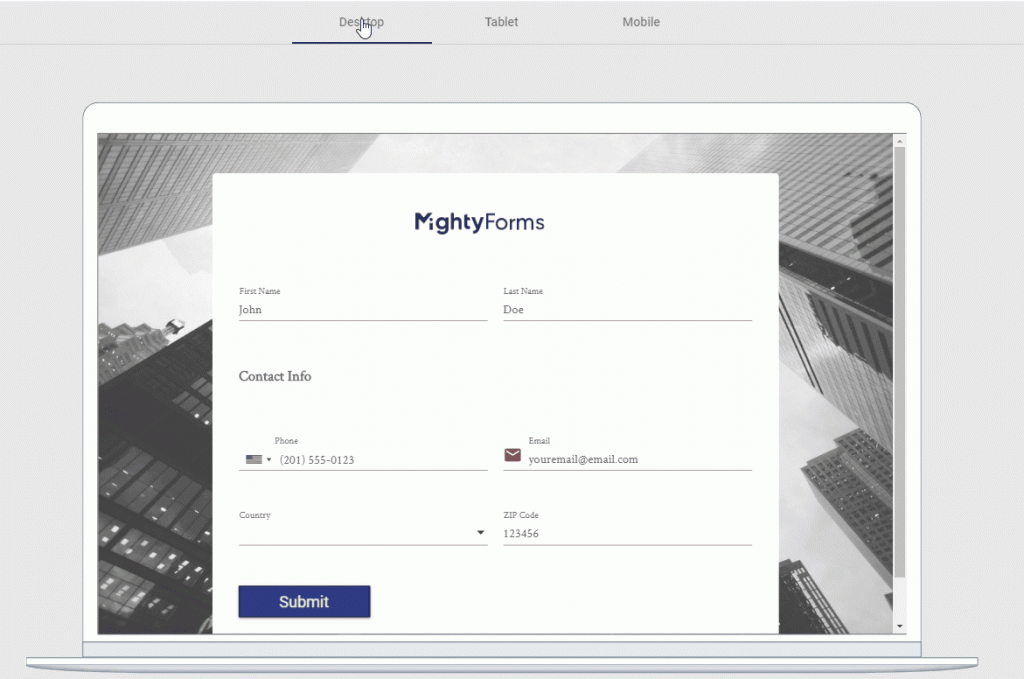 Form builders are sites or applications that help you make forms for unit needs. These sites are used by business owners and website developers to make forms for more than a single website. These forms help the user grow their business by leaps and bounds.
The basic requirements you need from a form builder site is that your form should create a link between you and your customer. You need a form that gathers all the data from the respondent. You need a form that showcases the features of your brand.  
The forms are of various types. These might be some application forms, survey forms, payment forms, order forms, and email subscription forms.
Features of Mighty form builders
Some of the features of Mighty form builder sites are as follows.
Payment forms
Creating a payment form can make it easy for you to receive the payment from your customer. It takes three simple steps to create an impactful payment form.
At first, you allow the site to reach your pricing and product list. In the second step, you set the rules by which the bills will be calculated according to the response submitted by your respondent. The last step is to publish your form, and then you are ready to sell your products.
Pdf filling forms
Pdf forms are the specialized forms in which all the information filled in a form can be downloaded as a complete pdf file.
For using this feature, you need to go to the main site of form builders, choose a suitable template according to your need. Add the details you want from the respondent. When the form is created, you can share it on any website or publish it anywhere you want. When the respondents fill it and submit it at the site, the site converts the information into a pdf file that can be easily downloaded manually, or also thy can be sent directly to your email address.
Responsive forms
Almost all the forms created by Mighty form builders are responsive by default. The special feature we offer you is that you can make forms that can be filled on any of the available screens entertaining all the necessary features. Mighty forms can be built up according to mobile screens, laptops, desktops, and tablet screens. This makes it convenient for the user to fill the form easily on the go.
Templates offered by mighty forms
On this platform, you are free to choose a template of your choice from a wide range of already present sample layouts. Scroll through templates of every kind of form and select the one that fulfills all the requirements of your form. You can also customize the form of your choice.
Easy pricing
The pricing system is very convenient for different levels. Here is a guide about the pricing of different forms.
Freeform builders provide you free templates and free form building if you are working as a beginner. The basic features of a business form are provided with a few limitations, and the complete method is free.
If you are a starter who wants to work with the maximum possible features, then you have to pay a total of five dollars monthly. You are offered 30% off on your first payment.
At the pro level, you become an expert in making your own forms. You are offered all the available features of our site. You have to pay $21 for a month, and also you can enjoy a flat 30% off on your first purchase.
The highest achievable level for our users is pro+, where the users gain complete professional expertise in their work. You are offered every feature available on the site. Your due payment is $35 for a month. Enjoy a 30% discount when you buy the bundle for the first time.