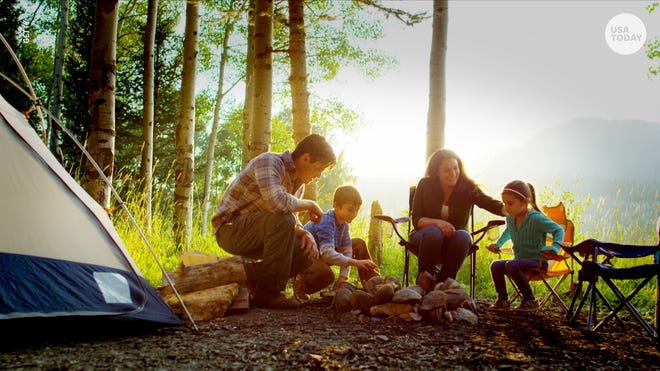 This summer is as hot as ever, and you and your family probably want to be out enjoying the pool, going out in nature, or firing up the grill. It's near impossible to entertain young children at home indoors all summer.
The COVID-19 pandemic has meant that summer activities look a little different this year, but that doesn't mean you can't find safe ways to have fun. The best part about being outside during warmer months is that there's less coronavirus risk involved than when you're taking part in indoor activities.
Here are three tips for staying safe this summer as the COVID-19 pandemic continues to spread in the United States and change the way we socialize.
1. Keep activities in your backyard.
It may be tempting to take your children to the community park or pool, if they're reopening, or to throw a big party with all of your friends. We all want to socialize and take part in normal summer fun. But keeping your gatherings or swimming and grilling activities to the backyard will help you keep yourself, your kids, and your neighborhoods safe.
If you don't have a swimming pool or hot tub in the backyard, invest in an above-ground or inflatable pool. Or, bring out the sprinklers, slides, or water toys to provide plenty of fun for children or adults. Invest in a pool fence for optimal privacy and enjoy the hot summer days in the safety of your own backyard. It may not be as exciting as going out and socializing with others, but it's much safer to keep activities close to home during the pandemic.
2. Limit group size.
Remember that the more people you gather, the riskier your party or activity will become. Limit the number of people outside of your household that you invite over for summer activities. Encourage guests to stay home if they feel even the slightest bit sick. You may even ask party guests to get tested for the coronavirus before the event, or to wear face coverings while there.
Even with small, intimate groups, you still need to be cautious. Take precautions like disinfecting common surfaces regularly throughout the day, making sure people are keeping physically distant, and ensuring food is being handled or prepared by as few people as possible.
3. Head to the beach or campsite.
Planning a beach day or a camping trip are great options for safe summer fun during the pandemic. Plan the trip in advance to ensure that you have cleaning and safety measures in place, like plans for hand-washing and sanitizing. These activities help you avoid being around too many other people, and you'll be outside most of the time, which is safer for everyone when you are in proximity to others.
Camping and going to the beach are still fun summer activities you can take part in during COVID-19 that the kids will love. Just make sure you're smart about wearing masks, using hand sanitizer, and staying six feet apart from other travelers and beachgoers, as recommended by the CDC.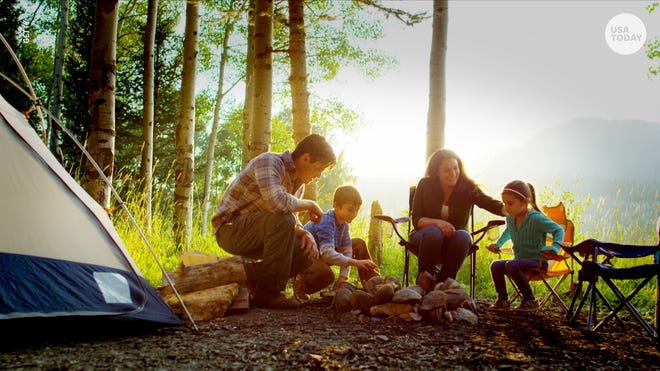 These three outdoor activities and pool and hot tub party tips will help you and your kids feel safer in the backyard this summer. Try to keep the fun in your or a friend's backyard, limit the size of the groups you're interacting with, and plan outdoor activities with your family, like camping, hiking, or swimming at the beach.
COVID-19 doesn't mean you have to stay indoors and miss out on summer fun. Just be cautious and aware, and remember that there are simple ways of keeping you and your family safe.