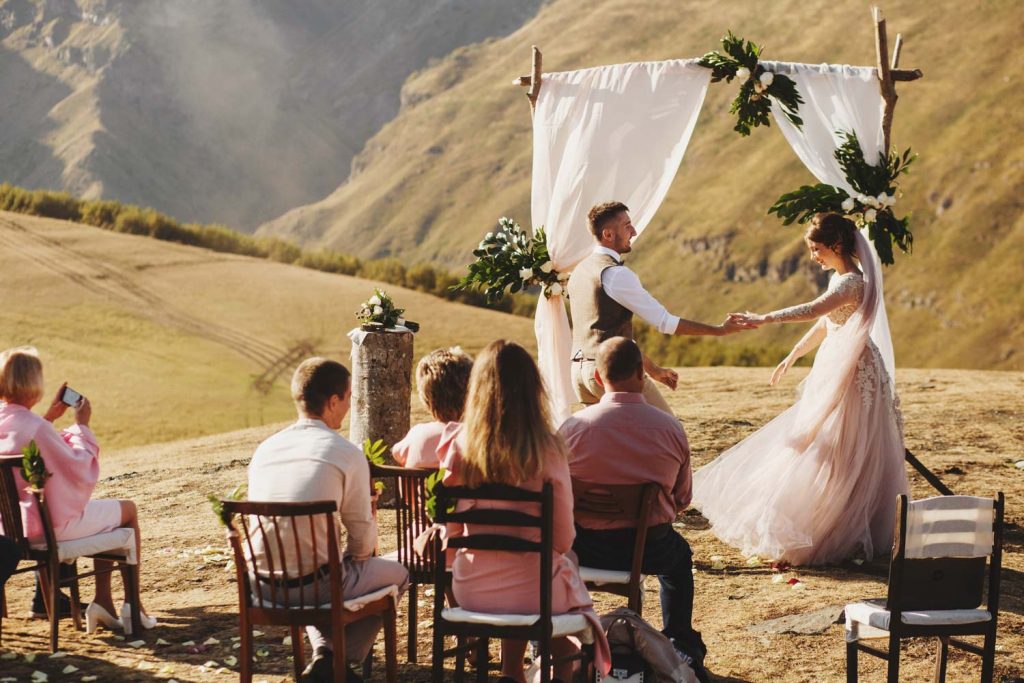 Source
With the many aspects involved in wedding planning, there might come a time when you begin to think about how to make a wedding playlist. Well, this part in the planning process may not be as easy as it might seem at first, because of the different types of music you will need. From music for the wedding procession to the recession, wedding entrance, first dance, mother son wedding dance songs, and more. 
The type of music you choose does a lot in either making or breaking your wedding. Yes, delicious food, drinks and a beautiful décor are all good, but music also plays a huge part in setting the tone for the entire day. And so, compiling that special playlist is not something you want to rush. If you are in need of some inspiration, or just tips on getting your playlist right, we have listed here a few pointers that should be helpful. 
Include your fiancé in your decision making
This wedding is about two people, so the music that you choose should reflect that. Get the input of your partner on which songs to use for each aspect of the wedding. While you must have your favorites, he/she would have theirs as well. A healthy blend of the type of music you love plus what is necessary for the event, should leave you with you a pretty bouquet of choices. 
Decide on a DJ vs. DIY
To be sure of the type of songs you would rather choose when making a wedding playlist, you will first need to decide on if you'll be getting a DJ or go DIY. While a DJ will no doubt cost some money, they are able to put a professional spin on your playlist that you might not be able to. They play your playlist seamlessly, handling the logistics, timing sound, everything that will take the burden of the music side of things off you. However, if you prefer to go DIY, it might be worth it to choose your favorite tunes, also songs that would be easy to blend from one to another. In this case the use of music apps like Spotify is highly recommended. 
Ask for requests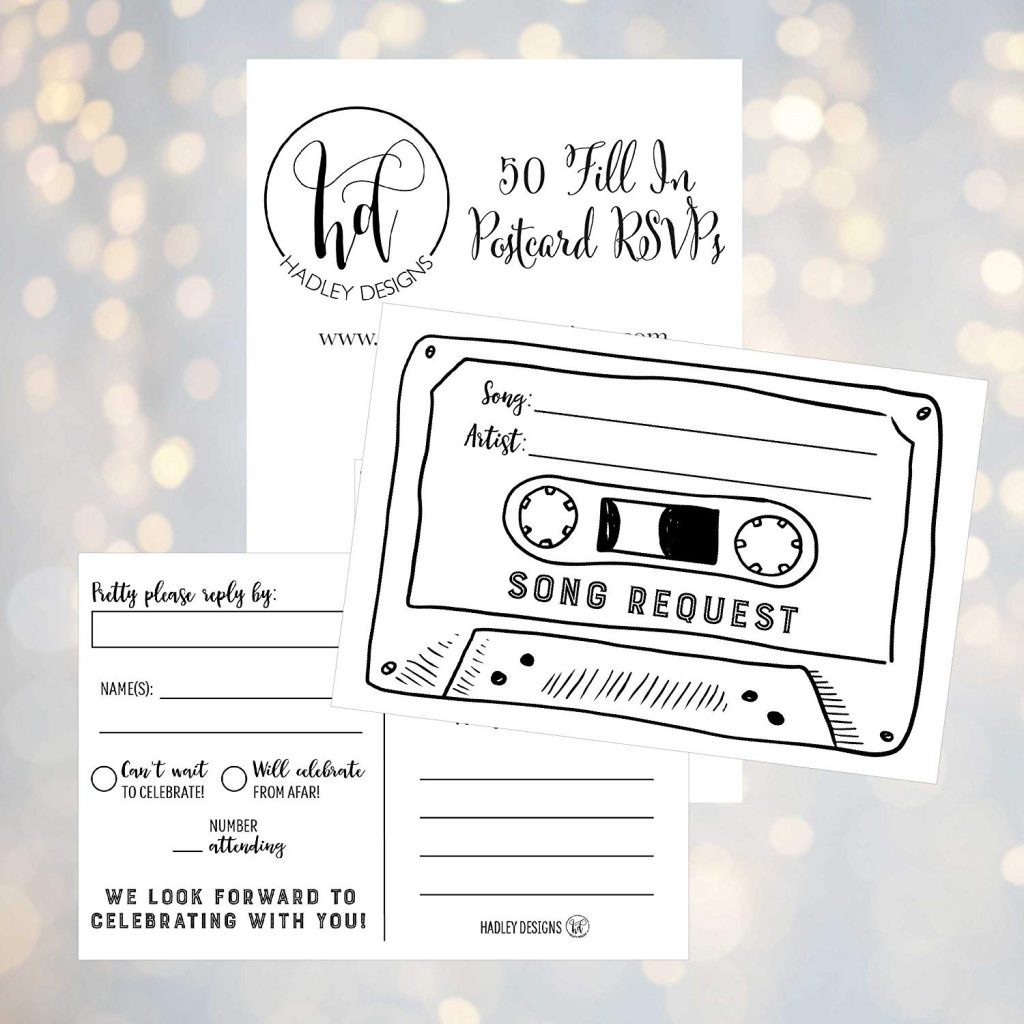 This is not something you will have to do alone. When making your own playlist, you can invite the opinions of your friends and family who will be attending the event. It is not a strange thing to reach out to them to ask what they would love to hear or dance to on your special day. Some couples even drop music request cards on the diner tables or add a "Song Request" line to the RSVP's when they send them out.
You could also consider hosting a playlist making party. Just like the name implies, in choosing songs for your wedding song playlist, you could organize a small get together for you and your bridal party, where you come up with numerous wedding playlist ideas for your big day. 
Mix it up
A typical wedding usually has guests of all ages, some times even races and tastes. So, it would be great if you mix up the genres of the music you play. You could have a mix of rock, country classics, R&B and even reggae if you please. Another great idea is to have at least one slow song for every 3 or 5 fast ones. This will keep the tempo at a balance, and everyone can have a fun day. 
Listen to your entire playlist
Be sure to listen to your entire wedding music playlist before your big day. You want to be sure the collection plays well, and there are no awkward gaps between tunes. If there are any, you could fix this before the wedding. 
If you're thinking of how to DJ your own wedding or just need suggestions for your wedding playlists, check out these perfect options below. 
"I'll Be," by Edwin McCain
"Can't Stop the Feeling!" by Justin Timberlake
"Crazy in Love," by Beyoncé and Jay Z
"Happy," by Pharrell Williams
"SexyBack," by Justin Timberlake
"Yeah," by Usher
"I Do," by Colbie Caillat
"I Wanna Dance with Somebody" by Whitney Houston
"Moves Like Jagger," by Maroon 5 and Christina Aguilera
"Marry You," by Bruno Mars
"I Gotta Feeling," by The Black Eyed Peas
Don't worry your pretty head thinking about how to make a wedding playlist. With this simple guide, it would be easy to create the perfect playlist that caters to every single aspect of your special day.