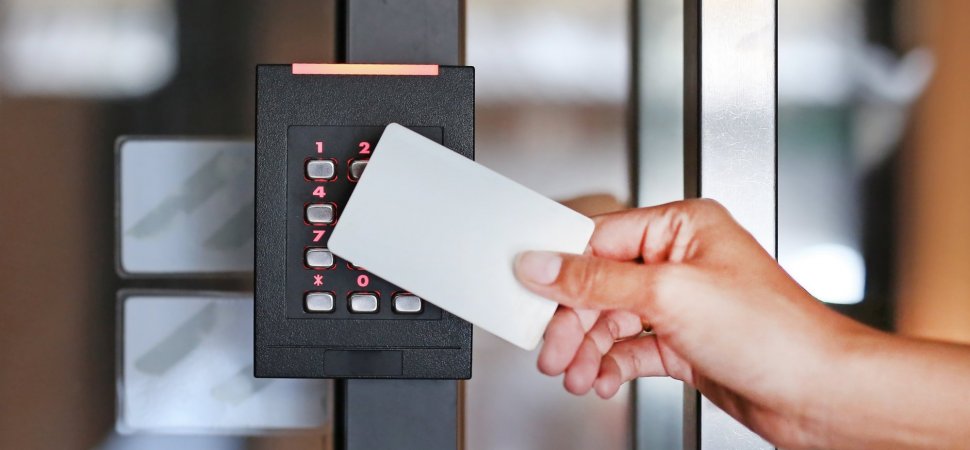 Technology is at the heart at every business, regardless of what sector they operate in. Whether you're a self-employed sole trader, a company director or an entrepreneur, you'll rely on technology to enable your business to function. 
Despite this, small businesses are missing out on the enhanced security technology can offer. In many cases, small business owners are simply unaware of what tech can do for their business security. Unfortunately, this can lead to the unnecessary loss of data and physical assets. 
If you want to protect your business and minimize the risk of operational interferences, it is important to take action. Find out how tech can enhance your business safety with these top tips…
1. CCTV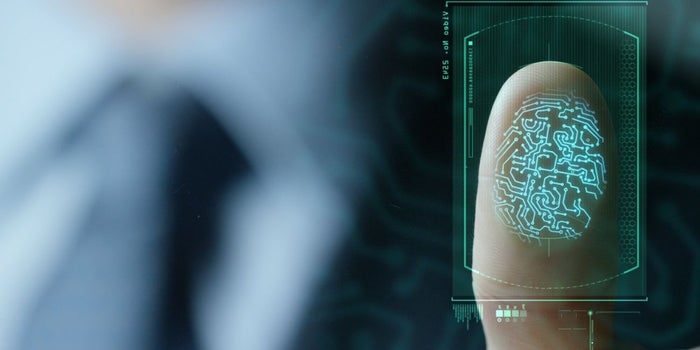 Factors Fueling the Growth of Surveillance and Security in India
CCTV cameras are a must-have for any business. However, technology has advanced significantly since CCTV was first introduced. High definition CCTV cameras ensure crystal-clear footage and easy identification. As well as capturing any unwanted behavior, CCTV cameras can be an effective deterrent. If people know they will be captured on camera, there are far less likely to commit any criminal activity, such as breaking into your premises. 
What's more, remote-controlled CCTV systems ensure you can keep an eye on your business from any location. With complete control over the system, you can store footage to a hard drive and keep it for as long as you like. Alternatively, you can adjust the settings so that footage is deleted after a specific time period. 
Giving you the ability to monitor your business, even when you're not on-site, CCTV systems can increase security and protect your business from both internal and external threats. 
2. Internet Security
Having a secure business isn't solely related to your physical security. The vast majority of today's organizations have some form of web presence, most commonly a website. As the face of your online brand, it is vital that your company's website reflects your brand and corporate personality. 
In many cases, however, companies have very little online security in place. This is a particular problem for small businesses, which may not have their own internal IT departments or teams. As a result, their website and online presence remain vulnerable to hackers and unauthorized third parties.
While the negative PR associated with a security breach could be catastrophic for your business, your online security could already be harming your business. The issue of internet security has become more mainstream and, as a result, people are more aware of the dangers of spoof websites, fishing, and malware. Increasing numbers of internet users are choosing not to use sites that have poor security credentials.
If you don't have effective security measures in place, such as SSL certificates, it is likely you're already losing customers. Furthermore, if you have decent internet security but aren't advertising it, this could be reducing your customer base too. 
As well as incorporating effective internet security, you'll need to make your target audience aware of it. Once your business is known for its trustworthiness and reliability, customers will consider your organization safe to engage with. 
3. Entry systems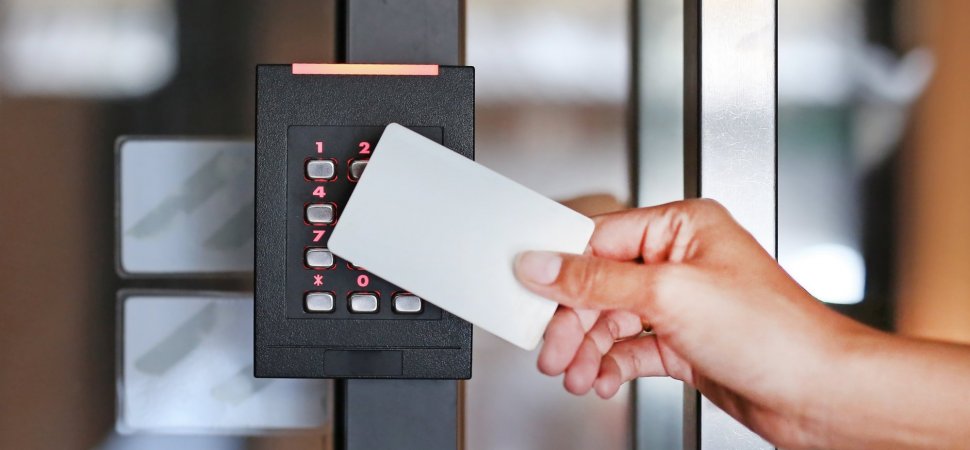 Office Security: A Guide to Access Control Systems
 For your own safety and the safety of your business, it is essential that you have functional door entry systems in place. If you hire employees, you will also be responsible for their safety at work, so you will want to ensure that they aren't exposed to any unnecessary dangers. 
By using advanced access control, you can prevent members of the public from gaining entry into your business premises. However, door access control systems can do more than this. With a comprehensive system in place, you can increase security across your entire business premises. 
Within your business, there may be some locations that are restricted to upper management, for example. By implementing door access control, you can give individual members of staff the authority to access appropriate areas. This minimizes the risk of unauthorized personnel gaining access to areas that are supposed to be off-limits. 
As a result, you can safeguard your business's physical assets, as well as its intangible property. From documents and confidential information to hardware and stock, door access control ensures your business is safe and secure. 
4. Password Policies 
Passwords remain one of the most contentious security issues for businesses, particularly if you employ a number of staff members or allow freelancers and subcontractors to access your systems. Many people use default passwords or choose passwords that are easy to remember. Unfortunately, passwords that are easy to remember are also easy to hack. 
In addition to this, a significant number of people use the same passwords for every program or website they log in to. This may mean that your employees are using the same passwords at work that they're using for personal email addresses, online shopping accounts or internet forums. If just one of these sites or programs is compromised, your company's security is also put in jeopardy. 
Educating your staff about effective password security is critical if you want to protect your business. Implementing a company-wide password policy can be an effective way of ensuring your business is well protected. However, it is important to ensure that staff are adhering to this policy at regular intervals. 
Secure programs that are designed to issue new passwords on a daily basis or software which helps staff to recall their passwords can be used to ensure employees comply with password policies. By making sure your personnel understand that dangers associated with password security, you can also increase policy adherence rates and improve workplace safety. 
5. Staffing Arrangements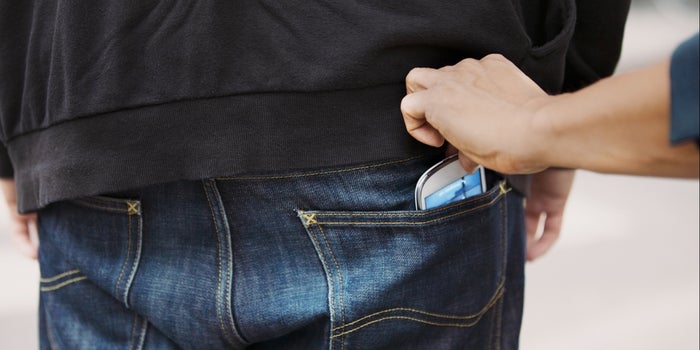 4 Ways to Boost Crime Prevention at Your Service Business
Depending on the nature of your business, it may be necessary to have staff members on-site during opening hours. If you own a retail store, for example, you'll need someone there to serve your customers. However, many stores have long opening hours or even operate on a 24-hour basis. While having one member of staff cover quieter shifts may be more cost-effective for your business, this isn't the safest option. 
Similarly, office environments may employ reception staff to cover quieter periods, even when the majority of staff have finished for the day. While it may be tempting to only arrange for one staff member to be on-site, this puts them in a vulnerable position. 
When it comes to staffing arrangements, companies need to assess expenditure in relation to the security implications. While it is obviously cheaper to minimize your staffing requirements where possible, this shouldn't put your staff in jeopardy.
Even if your on-site security is effective, staff members will need to leave the premises when their shift ends. Lone members of staff could be targeted as they leave, for example, which puts their safety and the safety of your business at risk. 
By implementing minimum staff policies, you can ensure that personnel are never left alone at the business premises. As well as preventing errant employees from having free reign, this will help to keep employees safe while they are working for you. 
6. Data Security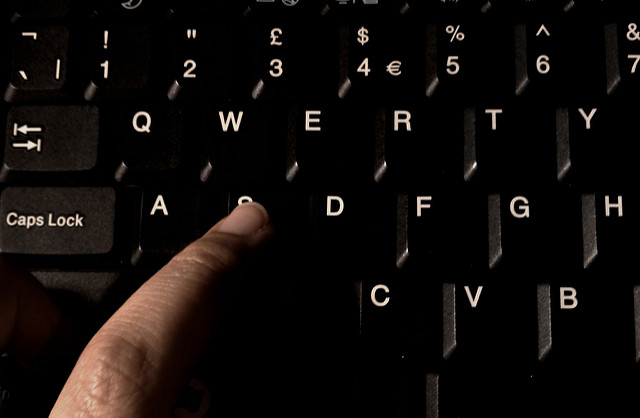 5 Steps To Contain Data Security Breach In Your Business
As well as practicing good online security, you will want to ensure that your data is stored securely. While some businesses choose to run their own servers, others prefer to use offsite remote servers to store their data. Whichever option you go for, be sure that your data is impenetrable. 
On-site servers and data storage facilities should be protected by advanced physical security systems while remote data storage must be protected by numerous layers of online security. Data loss can be catastrophic for any business, particularly as some governments are now introducing hefty fines and sanctions for companies that operate with minimal data security. 
By keeping your company's and your customer's data secure, you can protect your business and your company's reputation. If you don't have the time or the expertise to handle your data security yourself, it's easy to outsource your requirements. With plenty of reputable data security firms out there, you can rely on ongoing support via IT managed services and keep your data security up to date at all times. 
Keeping your business secure
Securing your business isn't a one-off activity. To be effective, your security measures need to be monitored and updated at regular intervals. Security threats change and evolve on a regular basis, which means your security policies need to be modified too. 
In addition to this, your security requirements will change as your business grows. If your enterprise grows into an SME, for example, you may have more expensive equipment on site, a larger amount of data or bigger premises.
For this reason, choosing scalable security measures can be advantageous and cost-effective. When you have tech safety solutions that can grow with your business, you can avoid the need for new systems. Instead, your existing system can simply evolve with your business and respond to its changing needs. 
While security is a second thought for some business owners, it should always be your first priority. With the right tech security, you can protect your business, your customers and yourself, as well as increasing your customer base and enhancing your company's reputation.