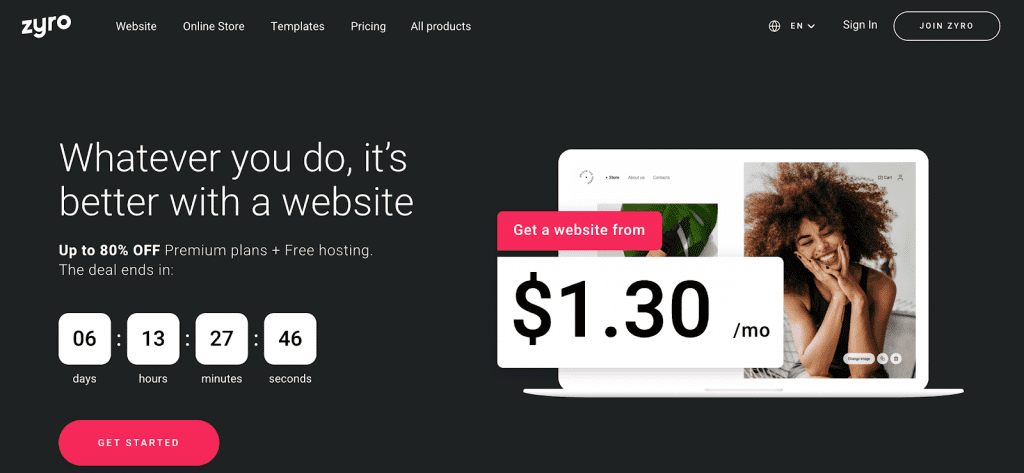 When it comes to web design, the possibilities are practically limitless. That's great.
But, when you want to make something that's perfect, something that's genuinely you – all that choice can be pretty intimidating.
If you aren't somebody with professional tech knowledge, but you are somebody who needs a stylish website fast, what are you supposed to do?
Say hello to Zyro.
Actually, don't just say hello. Jump straight in because Zyro is running its biggest sale ever this Black Friday. 
Users are able to take up to 85% off Zyro plans and build their online presence starting at just $1.79/month.
What's great is that there is also a 30 day money-back guarantee, so if you don't like it (which we doubt you will), you'll be able to get all of the money you paid back – no questions asked!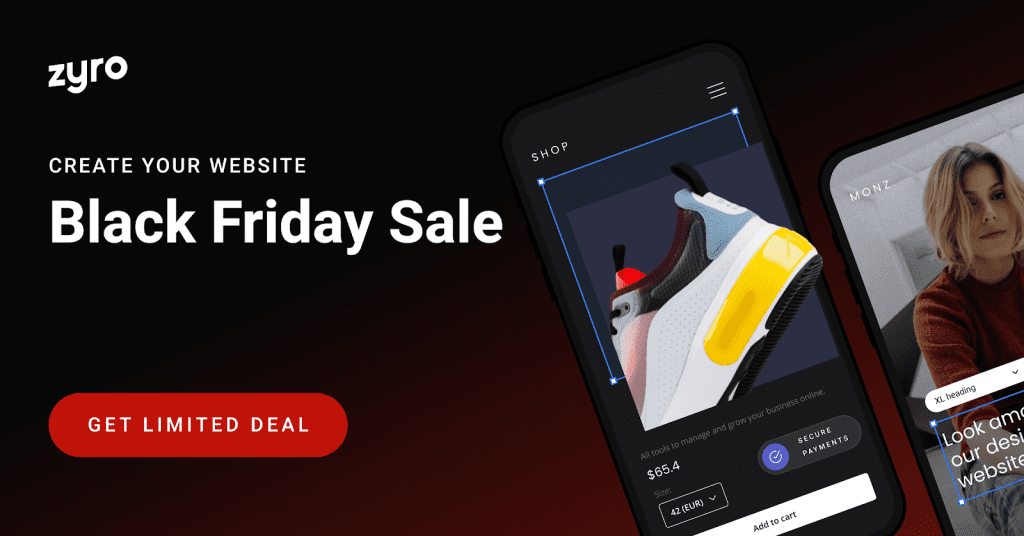 An Effortlessly Effective Solution
A newcomer to the website building game, Zyro comes courtesy of the well-established Hostinger family. But don't worry – Zyro website builder more than speaks for itself.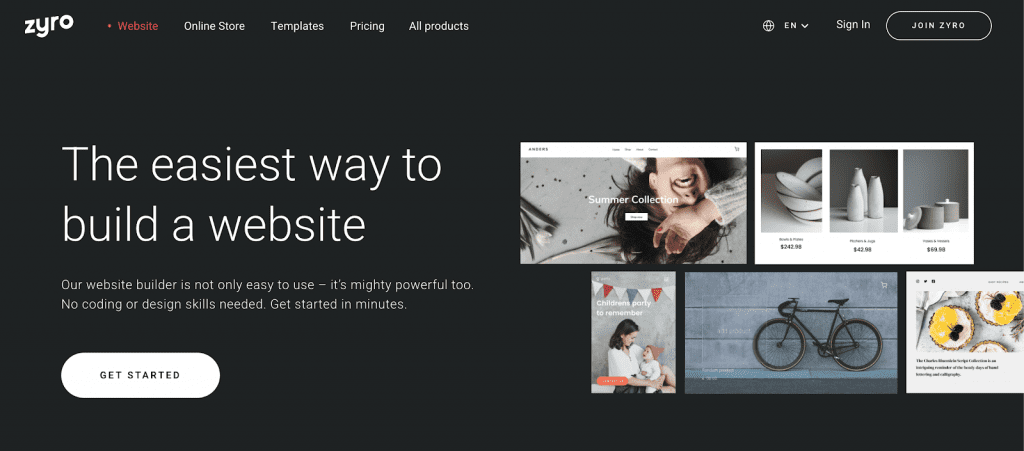 Zyro is fashioned as an easy-to-use toolkit for stylish website making.
It makes a strong case for itself that is hard to disagree with. Even at first use, the builder is intuitive and it's clear that a lot of time has gone into making the user interface as clean as possible.
Zyro makes a point of the fact that their website builder requires no prior knowledge of coding or web design.
Whether you need to make a business website or a personal website, the builder lets you focus on what you do best rather than getting bogged down in the nitty-gritty details.
Click, Customize, Create
That being said, there are plenty of opportunities to customize your website. It just depends on how deep you want to go.
Obviously, whenever you're choosing to go with a website builder, there will be some restraints on what you can do.
Zyro website builder does a great job of striking the right balance between creative freedom and good-old-fashioned practicality.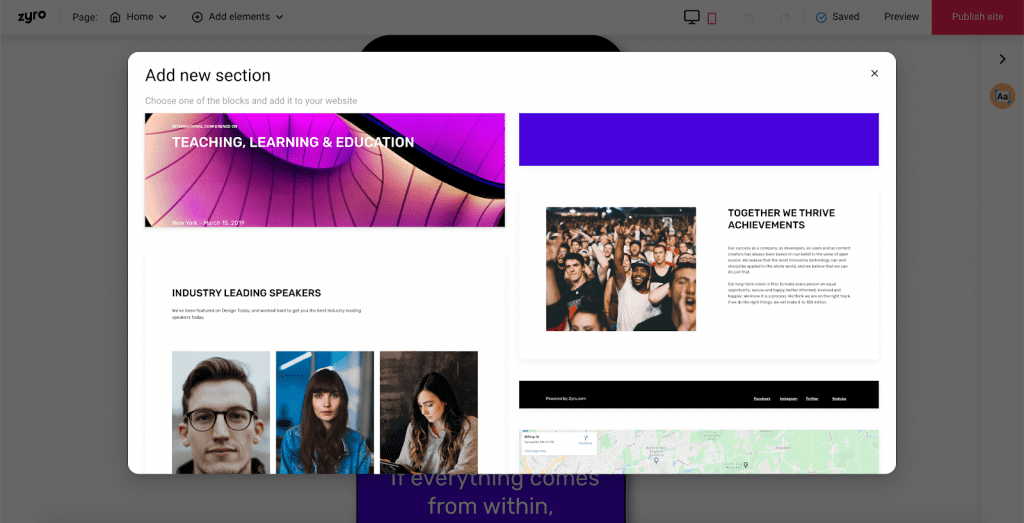 One of the most appealing parts of Zyro is the claim that you should be able to build a website and get it online within the hour, and that is certainly achievable.
A problem with many other website builders on the market is that the options can feel boggling at first.
Zyro offers users a gentle nudge in the right direction. Right off the bat, you're presented with several pre-made templates that would fit almost any project you could imagine.
The drag-and-drop element editor couldn't be more straightforward, either.
Just pick out the images that you want to use, and they'll snap to the grid just so. The same applies to any content sections that you might want to add too.
You'll soon find that you've got the look that you were going for.
Fastest on The Market
Not only can you bring a website online in a matter of hours with Zyro, but the company is also dedicated to top performance. Zyro websites perform admirably in speed tests across the board on both desktop and mobile platforms.
Website speed is a crucial metric for SEO. At Zyro, the first steps on the ladder to getting a ranking webpage are taken care of in development without you ever having to worry about the coding.
Unbeatable Pricing
One thing you can be absolutely sure about is that Zyro will not be beaten on price.
With the cost of monthly subscriptions running as low $1.30 for a personal website and $8.99 for an eCommerce website.
You can rest easy in the knowledge that Zyro blows the competition out of the water.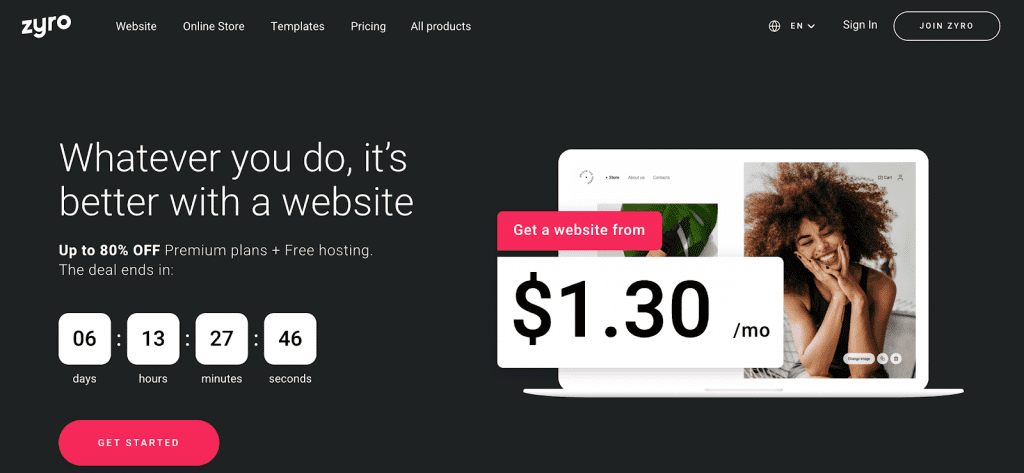 Your website will come with an SSL certificate as standard, and with web hosting taken care of, you can reinvest all that saved time and money directly back into your business.
Marketing Made Easy
One of the best things about this website builder is the marketing functionality that it offers. For most small and medium-sized businesses, the Zyro suite is going to be more than adequate.
When you sign-up with Zyro, you're also opening yourself up to a whole host of powerful AI-driven marketing tools such as a logo maker. 
Use it to play around with new branding ideas for your business or maybe even just as inspiration. Either way, it is a very capable tool for any business or personal website.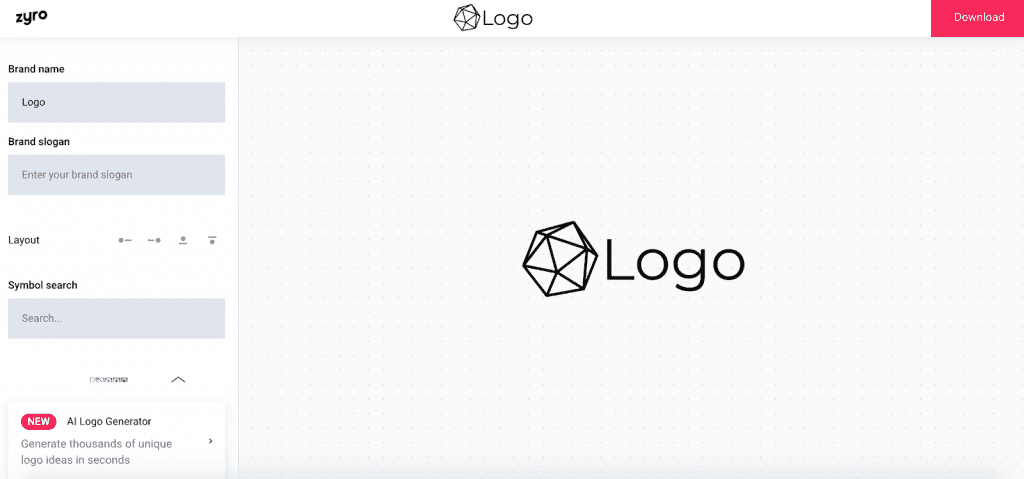 Likewise, the business name generator is a perfect way to refine your business brand name. It uses keyword searching to help you find the right name to stand out in your niche.
It's part of a commitment across the Zyro website builder to help users from the ground up with anything they might need.
Fully Integrated eCommerce
Despite Zyro being the new kids on the block, their website builder always seems to have something else up its sleeve.
In terms of setting up an online business, the platform excels.
It offers two dedicated plans: eCommerce ($8.99 per month) and eCommerce+ ($13.99 per month), depending on the features that your business needs.
The website building company makes no pretense of its ambition to provide an all-in-one solution for its users, and naturally, its eCommerce features are no different.
Email notifications, discount coupons, complete order tracking, shipping, and tax management are included in the package.
All of them are ready-made for your business to get selling as-soon-as-possible.
AI Power
Speed and simplicity are the core principles at Zyro.
One of the features that best define that commitment is the AI Writer.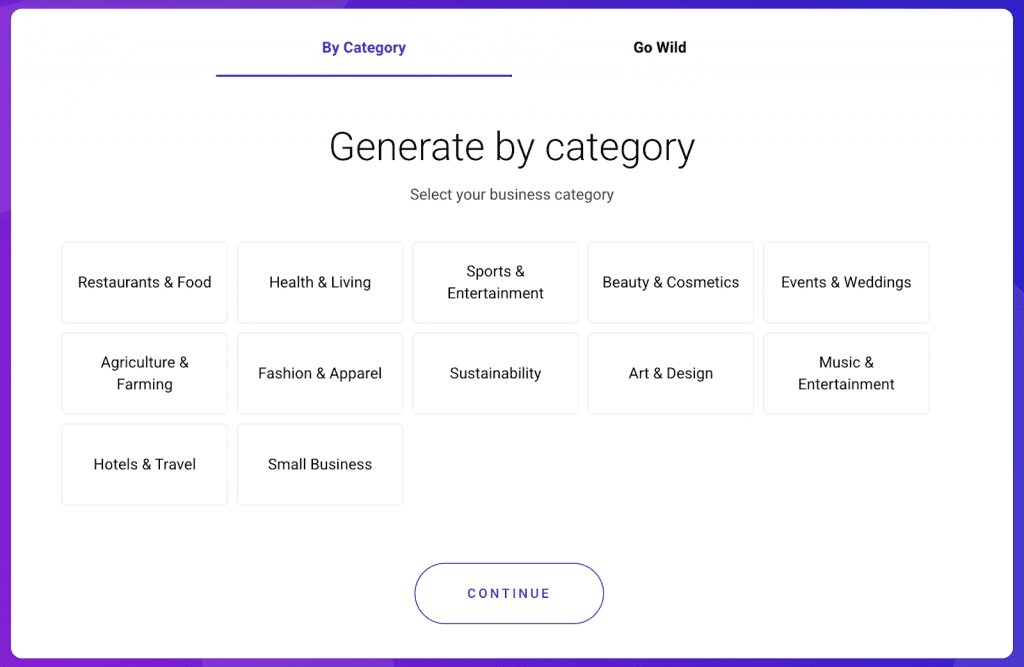 Part of the ever-expanding toolkit at Zyro, the AI writer is designed to get your website online with applicable content in a matter of moments. It is capable of performing any task you set it to.
From naming blog posts to writing blog posts or filling in a bio, it has got your back. Simply input keywords or themes that you're working with and let AI take care of the rest in the blink of an eye.
Sure, it can't fully replace a real human voice in the copywriting game just yet, but there really is no comparison in terms of effectivity when it comes to producing quick copy.
Dedicated Customer Support
There are always bound to be questions, no matter how straightforward and intuitive the product is.
At Zyro, a dedicated team of customer support specialists is available around the clock, 24/7.
To get in touch, all you need to do is to enter the website editor and tap the button to contact customer support, and a Zyro agent will be online to answer your questions immediately.
It is a perfect solution for those that are still starting out and those who are ready to delve a little deeper into the powerful capabilities of their Zyro website.
Zyro in a Nutshell
Why choose Zyro? Well, if any of these features appeal to you, it might be time to try it out:
Straightforward user interface and intuitive website editor
SEO-friendly, award-winning, designer-made templates optimized for mobile and desktop
Powerful AI business tools, like the AI Writer and the Business Name Generator and Heatmap, will bring your business online fast
Unbeatable value for money
24/7 specialist customer support
Build your website today
Zyro is certainly an attractive package at the price point. While customization opportunities do not quite match up to those of larger, more established competitors, it is clear that the company is constantly adding to its already impressive repertoire.
A combination of a serious technical toolkit and ease-of-use makes it an excellent option for newcomers and experienced web developers alike.
There genuinely is something for everyone on this platform and it looks like things are only moving forward.
Don't wait any longer to try Zyro out (totally risk-free too with its 30 day money-back guarantee) because they're running the biggest sale of this year – the Black Friday promo.
You can get up to 85% off Zyro plans and build your online business starting at just $1.79. 
What are you waiting for?