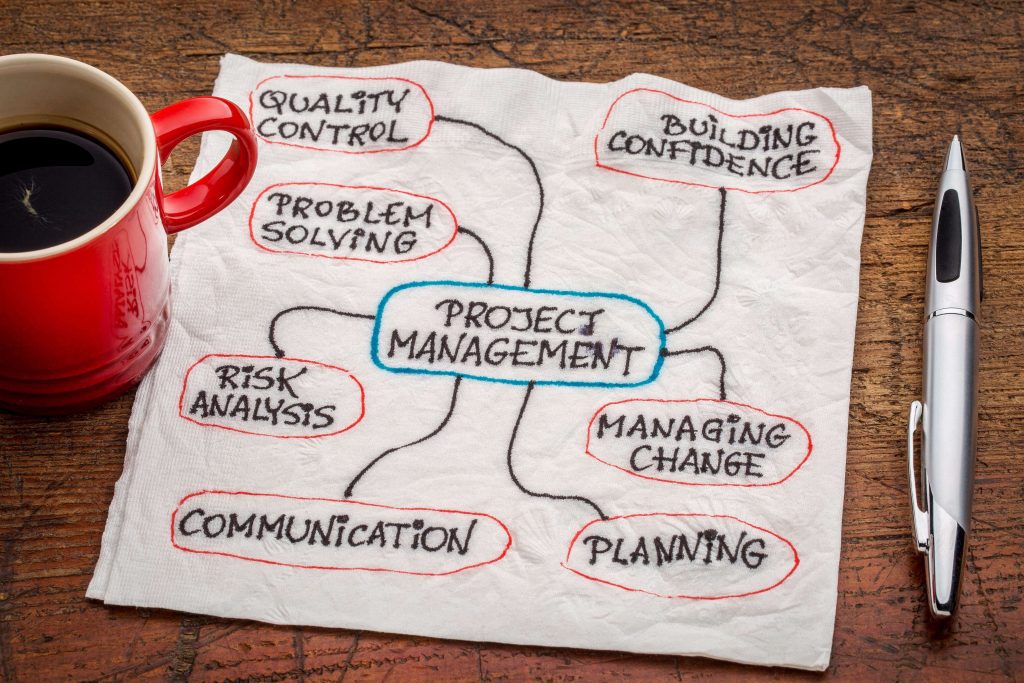 Working in a team to finish projects can be very beneficial. Working with other people who have the same goal in mind can foster your creativity and learning, teach you conflict resolution skills, and encourage healthy risk-taking. The skills you can gain when you work in a team will help you become a more effective employee in the long run. Additionally, having multiple people working on the same project can shorten the time needed for its completion. Furthermore, it helps distribute the workload to team members to ensure no one will be overworked.
On the other side of the coin, working in a team can also have several drawbacks. For one, the diversity of the team members can become the reason why projects will be delayed or issues will arise. Fortunately, these are common problems that can be resolved with project management.
If you want to implement strategies for effective SEO project management or other areas to increase productivity, take note of the following tips:
Ensure Constant Communication

In order for you to increase your productivity when working within a team, you need to follow some important tips, and the most basic one is to develop good communication among all of the team members. Communication is vital to the success of any project because when the team knows how to communicate with one another, everyone will be on the same page throughout the duration of the project. Communication is also essential to address concerns and issues.

Effective communication can be practiced through emails and phone conferences, or even through forums. If anyone in the team has updates about the project, they should be encouraged to express themselves using these channels.

Although the use of technology will make it very easy for the team to communicate back and forth, still, nothing beats personal meetings. Make sure that you regularly schedule meetings with everyone in the team as these can be a great platform to monitor progress, identify issues, and discuss rooms for improvement.
Put Everything In Writing

One of the best project management tips to increase productivity is to put everything in writing—from what the project is all about, to the short-term goals that the team has to accomplish, and to what the team should do if certain roadblocks suddenly arise during the project.  It's helpful to encourage your staff to document all information they think is essential to their tasks. This way, they can check any details they need if the need arises.

It may take some time to do this, but it will save you and your team a lot of time later on as you'll have an accessible resource to determine if you're making any progress with the project. You should also keep track of what you've already done and what still needs to be done. Make sure that you check your project notes regularly and document any progress that the team makes.

Regardless of how experienced you and your team members are, human beings have limits when it comes to the information they can retain. If you don't want to get stuck on the project because none of you can remember what the team's short- and long-term goals are, it's best if you put all information in writing.  Also, writing things down won't matter if you don't organize your files properly. Hence, you should also prioritize proper labeling and organizing to avoid losing any important documents.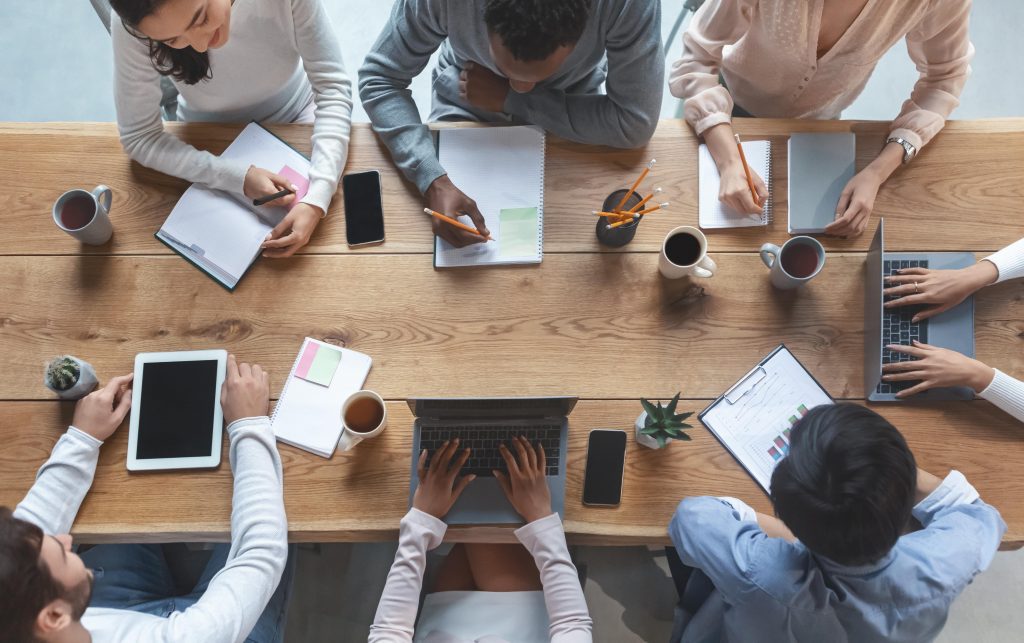 Delegate Tasks

Your experience in a certain niche or industry doesn't qualify you to accomplish projects on your own. Sure, you can always attempt to work alone, but this doesn't always guarantee positive results. This is especially true for bigger projects.

If you want to make your life easier without compromising the quality of your outputs, learn to delegate tasks to other team members. Delegating tasks to all of your team members will allow them to enjoy the experience of working on the project, while giving them the opportunity to learn new things. When you begin delegating tasks, you'll be giving each person something to focus on, preventing them from overstepping in other people's roles.

Before you designate tasks to team members, spend time to give them an overview of what's going on in the project so that they can easily understand where they fit in. Encourage questions and never designate roles to team members unless they fully understand what their tasks are.  You can present them the division of labor and ask if they prefer to take a specific role. Doing so will ensure all your staff is satisfied with the task they'll do. 
Monitor Progress

Another project management tip that you should follow to ensure that the team remains productive is to constantly track and monitor progress. This phase is important because this will enable you to easily understand where the team currently stands. Moreover, it's important to regularly monitor progress so the team can make any necessary changes to the plan before problems arise or worsen.

Depending on the scope and timeline of the project, you can monitor progress on a daily, weekly, or monthly basis. Make sure to monitor your projects on a more detailed basis, so you can easily identify problems or issues that might affect the completion of your project. The earlier these roadblocks are identified, the easier it'll be for the team to come up with solutions.  You can set specific targets to check whether you're running behind on your deadline or you're right on track. 
Utilize Tools

Another effective way for you to become more productive with your tasks when working in a team is to create a plan or strategy using apps, software, or other online tools. These tools will make it easier for you to complete your tasks, access information about the progress of the project, and constantly communicate with the team members.

There are many project management software programs available that will allow you to create a plan or a schedule, and, then, share it to your team.  For instance, you can utilize Trello Jira integration into your current work setup, so all your team members have access to a unified project management tool. This way, anyone can view the progress of your project and communicate with each other at any time. If this is your first time to use such tools, make sure to scout for options, check customer reviews, and spend some time to look at the features.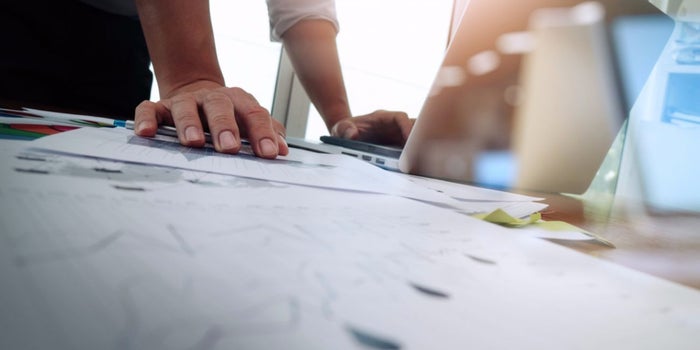 Ideally, you should only invest in a project management tool that has these features:
Project scheduling and planning
Team collaboration
Online and offline time tracking
Reporting
Project budgeting
Real-time messaging and/or video conferencing
The number of features you ought to look for in a project management tool will vary depending on different factors. Never buy or use tools that aren't suitable to the nature and size of your project as this will only cause stress to the entire team.
It may be more convenient to stick to one program instead of using multiple ones to manage your projects and communicate with your team. It may be confusing for your staff to switch applications every time they need to do something. So, it's best to put everything in one online program. 
It's A Stepping Stone
Working in a team has its own set of pros and cons, which is why you should follow project management tips to ensure that risks are controlled or minimized. When you know how to properly manage projects and the team you're working with, you're on your way to attaining success in your endeavors!