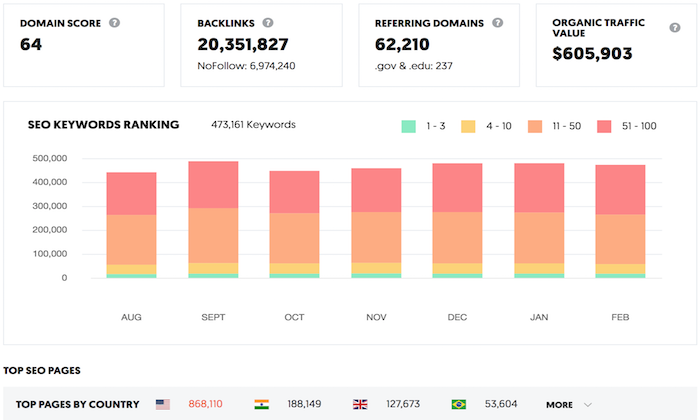 As a digital marketer, you don't need to be told how much SEO matters. Understanding SEO's importance is one thing and knowing how to deal with your SEO is another.
According to Joel House Darwin SEO, more than 90% of online interactions start from a search engine.
Creating and maintaining an SEO plan is expensive and time-consuming. You desire to see results worth all the investment.
Luckily, with tools like Google Analytics, you get a wealth of information on your site's performance; thus, you'll always be updated whether your SEO efforts are bearing fruits and the impact they're having on your primary objectives.
However, with various metrics to choose from, you might face confusion on the most important metrics to focus on while analyzing your site's success.
It would be so tricky to comprehend every report on Google Analytics and other tools, hence unnecessary tracking everything daily.
Different metrics need different reporting frequencies.
So, which SEO metrics should you focus on every day despite your busy schedule? Here's is the guide:
Organic Traffic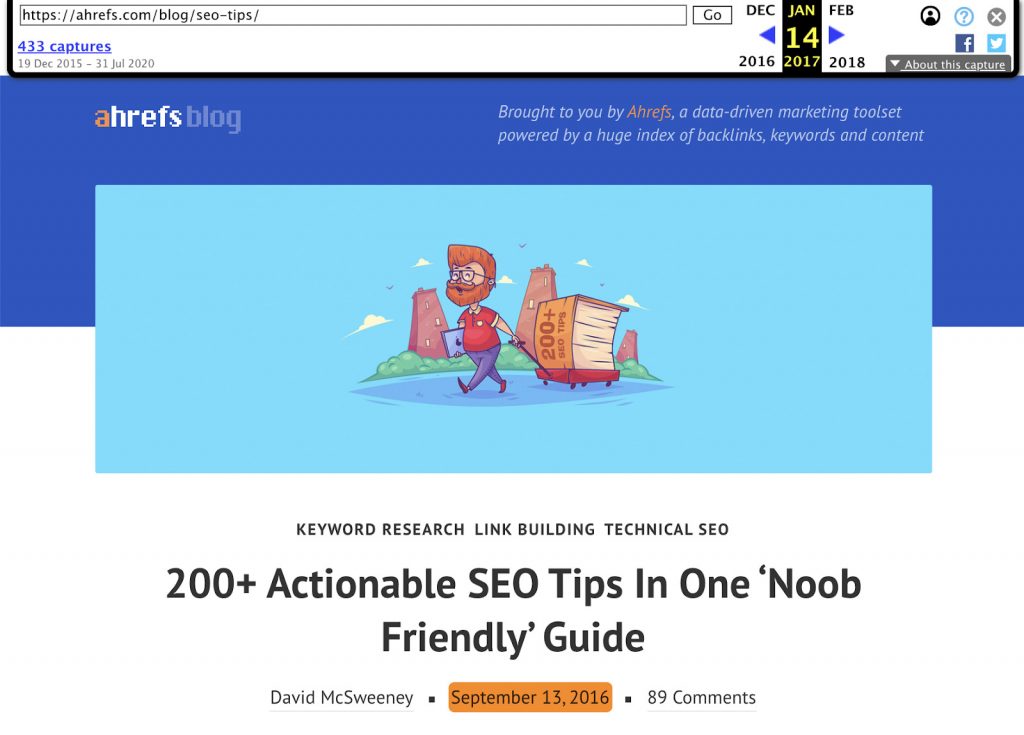 Organic traffic is the traffic you get when someone searches for a keyword and clicks on your link.
According to Adam Hempenstall of Better Proposals, it is the most relevant metric for tracking your website's SEO. It shows the success rate of your content by checking out the number of organic visits attracted.
The higher the web traffic, effective SEO practices. Since SEO's main objective is to increase leads to your site, you need to compare every day's data to ensure that it performed better than the previous day. If the performance doesn't improve, then something is amiss with your recently published content.
You can track your organic traffic by:
The landing page determines the area you need to improve on. For instance, some of your pages may rank on page one while others on page five. If you are using different SEO approaches for different pages, you'll be enlightened on the strategies that work best, depending on the rankings.
Tracking where your organic traffic comes from is very important, especially if you're targeting a specific geographical location or if you intend to extend your business to new markets.
Alternatively, you'll have a chance to figure out why there's heavy traffic in some geographical areas, yet sales are not as high.
Keyword Rankings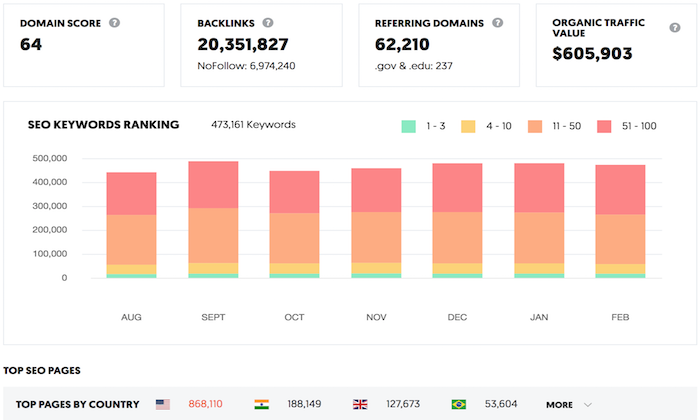 In reference to FNDtek's Danyali Effendi, primary keyword ranking is essential SEO metric marketers should pay attention to daily, the reason being; all other factors are associated with the primary keyword, and changes in scale will significantly affect the rest of the SEO metrics such as organic clicks, organic sessions, new visitors, etc.
Tracking keyword rankings should be a daily activity. You can use keyword tracking tools like SEMrush to identify the number of keywords that rank your site. With the keyword information, you can work on your SEO strategy.
List down the keywords you want to rank but aren't yet and focus on them in your SEO engagements.
Capitalizing on your existing success is critical. For instance, if your site is in the top 5 of high conversion keywords, you keep using the keywords in your content marketing engagements to maintain that position or even go higher.
The higher your keywords rating, the more the traffic! To keep your bounce rate below, ensure the landing pages linked to the keywords are relevant.
Bounce Rate
Bounce is when a visitor lands on your page and leaves without moving on to the next page.
The bounce rate considerably indicates whether your site's content aligns with the users' expectations when they click on your link from the search results.
If many people prefer other pages to your site, then your page doesn't have all the information they need or want.
If your bounce rate is low, then you can smile. Your content is useful, and your visitors have access to all the information they need. Thus, you've achieved your SEO objectives.
Evaluating your bounce rate by landing page is also very important. It gives you an outline of those landing pages that turn away visitors and those that keep them checking out for more. A high bounce rate could mean that the page content didn't match the visitor's keyword in the search engine.
Click – through Rate (CTR)
While there's nothing wrong with tracking the number of clicks generated from an organic search, experts recommend that you dig deeper and monitor your keywords' click-through rate.
CTR is the percentage of users who have come across your results in their pages and clicked your link.
According to Experts, Google search console tracks CTR for all queries your website ranks for overtime." Therefore, you can use it to gauge how great your website is ranking for preferred keywords. If it drastically falls, then that's an indication that a high volume keyword ranking has dropped.
A fall in the CTR could also indicate a lost position, or a competitor has optimized his title and Meta description in a more captivating way, making you lose traffic.
Daily tracking of CTR will help you optimize your content, title, and Meta tag repeatedly to avoid becoming irrelevant on Google.
New Backlinks and Domain Referrals

Besides evaluating your site's domain control, monitoring your site's incoming links and domain referrals is essential. It updates you on whether your article is winning enough traction.
You should invest significantly in the sources of content that are frequently linked to. As much as backlinks aren't the only way to enhance your SEO, they're equally important.
Note that new backlinks and referring domains are two different metrics. While the number of incoming links consists of the overall links leading to your site, your number of domain referrals refer to unique domains from which you have new links.
Every link can improve your authority; however, new domain links have a more significant impact than existing links. Having both metrics numbers in your analysis will give you a more intense look at your performance.
Page Speed
Your users' experience plays a vital role in ranking your site and converting your visitors into consumers. Speed is one of the significant factors in your site's background.
Besides optimizing your site, ensure you keep an eye on the changes your load times have impacted.
Here, you decide on the exact metrics to include in the report. A technical approach will be perfect if you have your load times in DCL and FCP. However, if these metrics aren't familiar, you can go for the Google optimization score.
You get to understand the central part of user experience your site offers by monitoring the metrics closely; hence, quickly identify any issue before they ruin your results.
Conversions

Conversions constitute the SEO strategy effects on your business' most important objectives, such as sales and leads.
Without a doubt, it is the most critical gauge for overall success. To access data on conversions, you can use Google analytics.
All you have to do is set goals for virtually anything important to your business, including online purchases, submission leads, and newsletter signup. From there, you can easily track your visitors' percentage and take the actions to help progress your goals.
Conclusion
Remember tracking most of these metrics is free. You don't need an SEO expert nor a fancy tool. With enough research and resilience, your site optimization will be excellent, and your business will blossom.