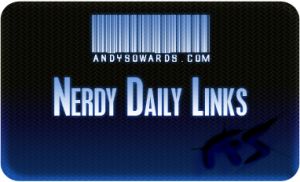 Its Thursday! One day away from the best day of the workweek, AGAIN! Today we have great links here to inspire you for just about anything! Hope you enjoy today's post and pass it to a friend! Thanks everyone for all the love and support, I appreciate you all! Now Get your Daily Nerdy Web Development/Design Links!!
Web Development/Designer Resources, Inspirations and Entertainment!!
Awesome read for twitter newbies

Awesome scripty font

Good read for new bloggers

Cool Logos!

Awesome re-branding examples

Awesome Business Card Tutorials

yay steve is back!

Interesting read – Face Detection in photos with PHP

Cool google tutorials for making the web faster

Very inspirational websites!!

Good read – Vector Tutorial

Awesome jQuery plugin – Building blocks with Masonry!

Excellent read – Warp Tool – Looking into it

Excellent freelancing advice – Focus on the things you do well

Great advice for developing wordpress plugins

This is fantastic, excellent read for busy freelancers

excellent jQuery howto – Custom Selectors

Excellent presentation on Designing with Psychology

Awesome Custom Field hacks for WP!

Excellent Block Quote Examples and Best Practices!!

Vote for the finalists to see who wins the $3,500 setup!!

Awesome places for inspiration

Excellent Food Arts!

Awesome breakdown of the tabbed design – best practices

Oldie but goodie, My 20+ 8-Bit Inspirations post!

love looking back at this

Excellent tutorial – building a better blogroll

This is pretty sweet – After Effects
If you like this, You'll love These.