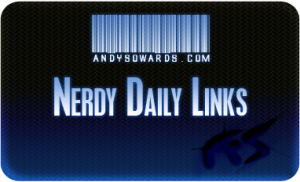 Thanks to everyone who supported yesterdays post with some great Dig/Float/Stumble Action. Overall it was a success, and here we go again with another Daily Web Developer Resource List! This one is actually pretty huge, yesterday inspired me to Rock it this time :). Hope it serves you well! Enjoy!
Redesign Techniques
Cheaters apparently do prosper when it comes to a site/blog re-design, its ok, you can take a peek 🙂
Daily Laughs
LOL Scrabble. Such an Innocent game.

You know we all think about doing this time to time 🙂

Just when you thought your USB hub was fun enough. LOL
Photoshop Tutorials
For the Photographer in you.

Quick and Easy Photo Enhancement.
Spy Tools
Spy on your competition. You know you want to.
Web 2.0 News
A Tweet here, a blog post there and anyone would think the world had caved in.

Pixish Closing, As they offer tips to other startups on what not to do.
Google News
Gmail Canned Responses! Awesome!

Google website optimizer: page architecture example

Google Means Business!
Freebies!
Free Vector Twitter Icon Set!

Good resource full of splatter and watercolour brushes for your Photoshopping needs.

Cool Audio Device Vector Pack!
CS4 Review
Finally some good reviews of Adobe CS4! Illustratored!
Daily Web Developer/Designer Inspirations
This is exactly as it is labeled. Inspiration out the Wazoo.

Some nice logo designs!

Awesome list of Icon Design Tutorials! Vector art Rocks.

Another Inspirational interview with a FANTASTIC designer. The Scenery is beautiful.

Very inspirational collection of what your comments form COULD be 🙂

Inspiring story of a Traveling Web Family, Might need to bring this up with my wife, and then watch as she kills me LOL 🙂

Get Featured in Layers Magazine! Wow! I love that mag, Read it monthly.

What wordpress plugins do you use? Graham wants to know. To help the greater good.
Mac Users
Must have Apps for Mac Users!
Blogging
Get your subscriber numbers up! Good article!

Cool Blog Contest! Your blog cool enough?

Is your blog cool enough?
CSS Knowledge
CSS Tables? Good Insight.
Twitter Stuff
Twitter Etiquette guide – Don't be an Ass 🙂 haha.
Web Tools You Need To Use
People leaving your website? Find out why! With these killer tools.
Go Viral – Go Best Seller
Tim Ferriss used Viral Techniques to get his book to be a best seller, I actually had the privilege to work on a Book Tour site to promote his book. Check this post out, gives you good enlightenment on the process.
PHP Tutorials
Great tutorial on using RSS Feeds and manipulating them with PHP
Stumble Responsibly
stumble upon is full of posers apparently, Don't Be One!