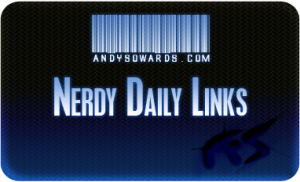 Halloween was great! I hope you guys got to see Halloween Edition of Daily Nerdy Links post yesterday! I hope all you Subscribers are recovering nicely this weekend :). Enjoy your weekend and get your nerdy web techy web developer/designery Resources! GET EM!
For Logo Masters
Really great principles to follow if you are a Master Designer!
Web Developer/Designer Resources – There are a TON
Even More Designer Resources! WOW You guys are going to have a Busy weekend learning all this cool stuff! Me as well! Really nice Background on this site too btw.

Nice Toolbox! Lots of stuff I use and stuff I NEED to use 🙂

Great tools, that I use often! probably because they are free!
How to Illustrate
Really nice illustration of a wooden frame!

Tons and Tons of resources for Web Designers/Developers, You can spend your entire weekend reviewing these!
Blogging Tips
get people to pay attention to your blog!

how to put google reader shared items on your blog
Web References
Why? Because for programming, it needs to be EXACT! 🙂

Here are a list of MIME types that you will need at some point if you deal with uploading files to servers with PHP – Programmer Resource 🙂

Web Development/Design Nerdy Daily Links For 10/31/2008 – Happy Halloween and welcome to your Daily Nerdy Links post! I hope all you Subscribers are ready for today and are reading this at your computers all dressed in crazy gear with face paint on. This is the very first Halloween Edition of nerdy web tech…

Find The perfect color scheme!
Funny Halloween Video from Yesterday (Since I was a Vampire)
"Dracula's Lament" by Jason Segel.i couldnt get enough of this song in the theaters. i love how he gets all into it, haha. i also dubbed over the d…
CSS Tips
Tons of CSS Rounded Corners popping up, Which is right for you? Check this one out!
Freebies!
Amazing font collection. Nice Grungy ones. I actually used some of these the other day!
Learn from Experience
Good advice from someone who has actually worked from home for the past 5 years!
Flash Game Tutorials!
Really awesome collection of Game Tutorials, I love these, as I am a aspiring Game Developer, once I am done mastering the Web 🙂
Daily Inspirations
Really nice collection of Design studios in each state!
Optimize It.
You could write a book on website optimization, in fact people already have. But, here's 10 really easy steps to getting your sites optimized for speed. Hopefully this will get you started and you'll want to investigate front end optimization a little further. – A Good Read Had By All.
Freelancer Tip
keep clients from rejecting your proposals! Sheesh, Good Ideas!